End of October in Missoula, I swear.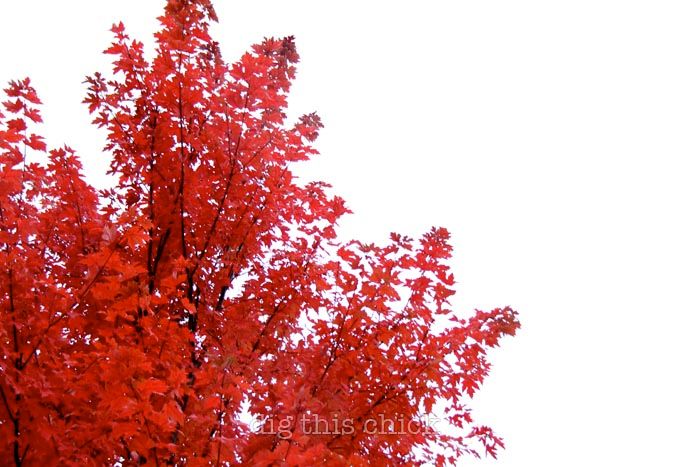 I've said it here many times, getting out is our family's reset button. If we are ever funky, agitated, overwhelmed we walk out the door. Sometimes it leads to an actual walk and sometimes, literally, we just walk out the door.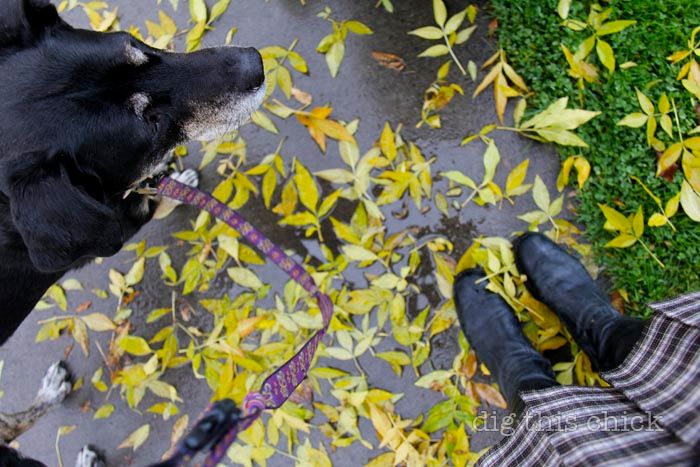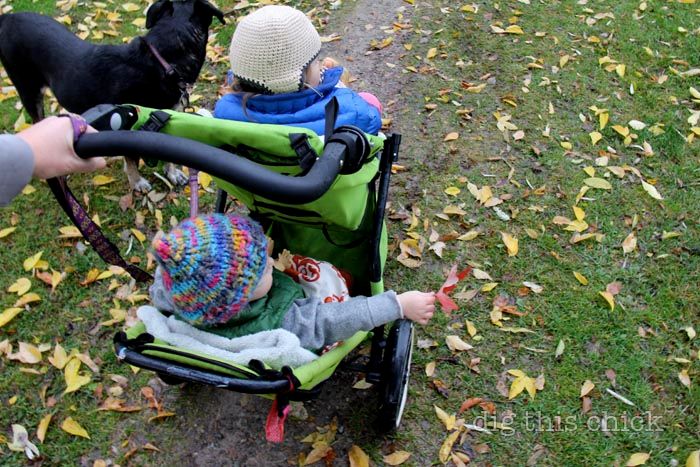 Sometimes I make us do it. It's not always dreamy and cooperative. Like yesterday when my kids were just plain grumpy, me too. I think we all felt inconsolable and we pushed though, found matching shoes, sorted out who was wearing what hat, had a very long conversation about what dolls, rogue socks and necklaces should join us and stepped on out into…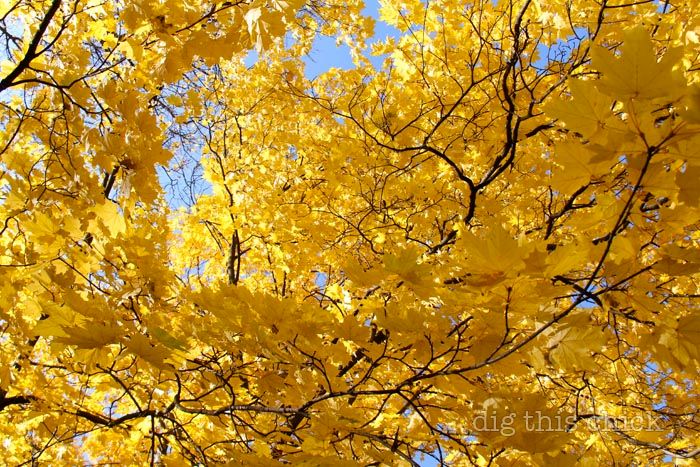 And poof. Consolable. Thanks, Golden Nature.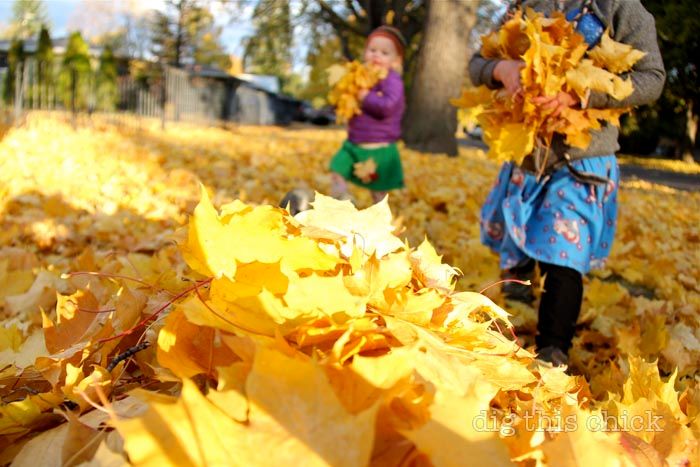 My view from where Margot and Ruby buried me in the boulevard.
We are off to really get out in it, down the Big Hole Valley, one of my favorite places to be in fall. We go every year with a group of friends and we always camp but this year, with temps projected to be in the low 20s tonight and one particular Ruby who thinks a sleeping pad makes a better trampoline than bed, we got a dumpy little room. I feel a little lame about it but I think I'll feel really great about it at 5am when the men take off to stand in frigid water with trout and the girls and I roll out of bed, bundle up and walk a few minutes to the campfire.
Speaking of bundling up, today I bring you a special giveaway from sponsor Melody Joy 1983! You know I love the cowls homegirl makes (seen below) and you, dearest, could win one, or anything that strikes your fancy from her shop. Just leave a comment and a winner will be randomly selected next Tuesday, November 1 (also, free shipping coupon code: DIGSFREESHIPPING).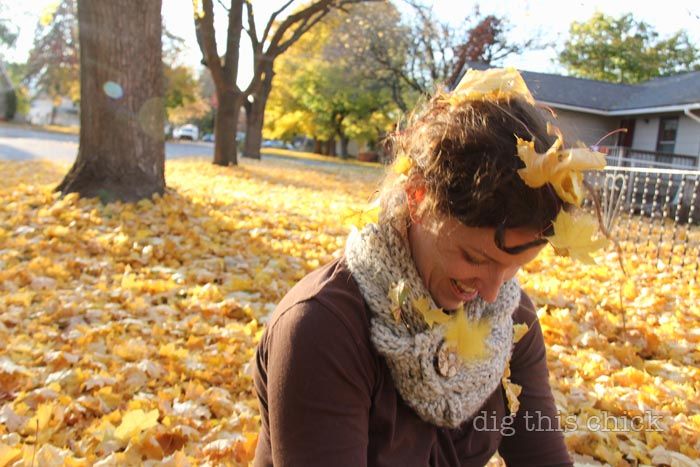 Two of the 29 photos Margot took of me. Another here. 
What are you up to this weekend?
:: :: ::
all photos taken with a Canon Digital SLR from Vanns.com