nuggets: bits of the season in photos and words about the last week
First up! Thank you for your amazing bucket list comments. It was so fun to read your goals and dreams. The randomly selected camera winner: long-time reader, Kelly Cach! Congrats, mama (no you don't need a blog!).
Kelly Cach said…Bummer. I guess you have to have a blog to enter. But I "liked" them on Facebook anyway 🙂 And funny, but one of my bucket list items was, "start a blog and document my beautiful, blessed life." I love these kinds of prompts, though. Thanks for asking 🙂 Kelly
:: :: ::
I hadn't planned to go the whole week without writing here, but that's how it goes sometimes.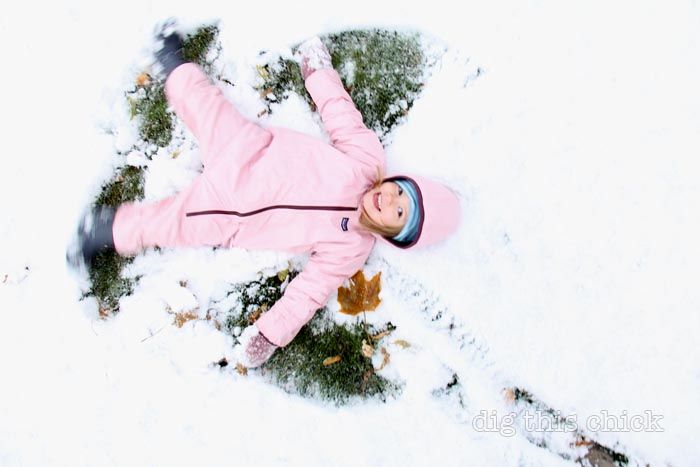 I am busy stitching up holiday orders as well as planning my own gifts, busy taking it easy and then catching up from that easy-taking. This is a jam-packed, full time of year for me, no doubt about it. And in the moments when I wish it was slower, I remember how much I love my jobs. How appreciative I am for all these holiday orders, how honored I am to make things that people will give to others with love, how much I love contributing to my blog and mamalode and interacting with you. How much I cherish being home with my kids. I love my jobs. Thanks, sincerely.
Specifically, right now, I am sewing my designs as well as special, custom things like Boba Fett, treasure maps, Goldilocks, fairies and rainbow butterflies, I am stocking and restocking my shops, readying for a November 26 sale (and Santa!) at Walking Stick Toys and the MADE fair on December 11. I am sewing more than ever before, working with two talented, awesome employees. I regularly look up and am amazed with how much this has all grown in three years. Again, thank you.
nuggets (and then back to sewing!).
:: Winter just plopped right down and isn't going anywhere (right it is a full on blizzard with sideways snow). I didn't even get around to pulling all my carrots or parsnips. They'll be waiting for me in the spring.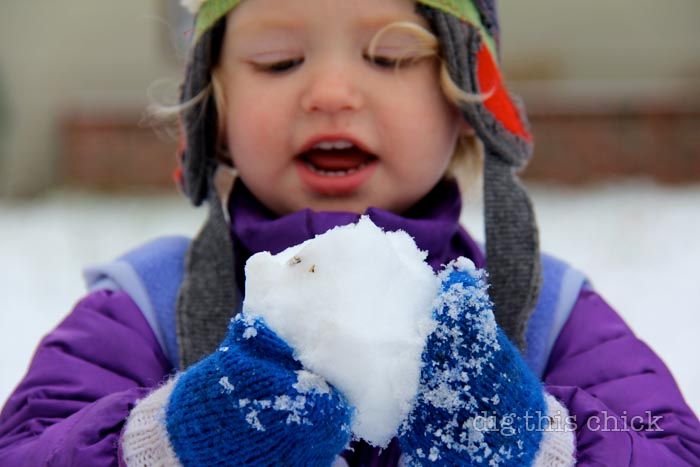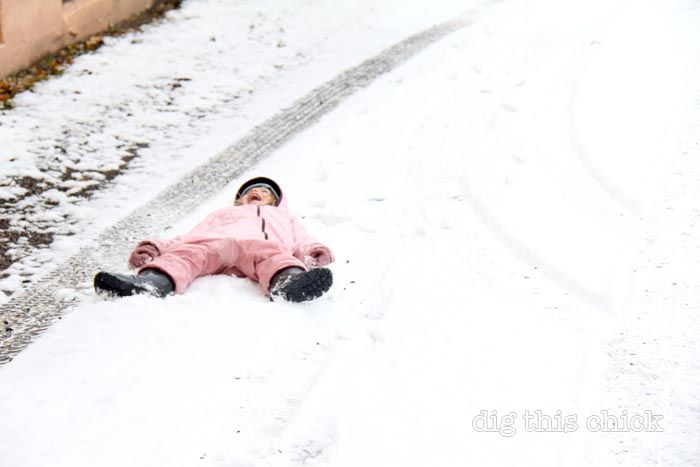 spontaneous alley snow angel 


:: Remember Susan the Snowoman? She's on her side and headless from a few warmer days. Every time Ruby sees her she says "Wook mama. O-man? Bummer."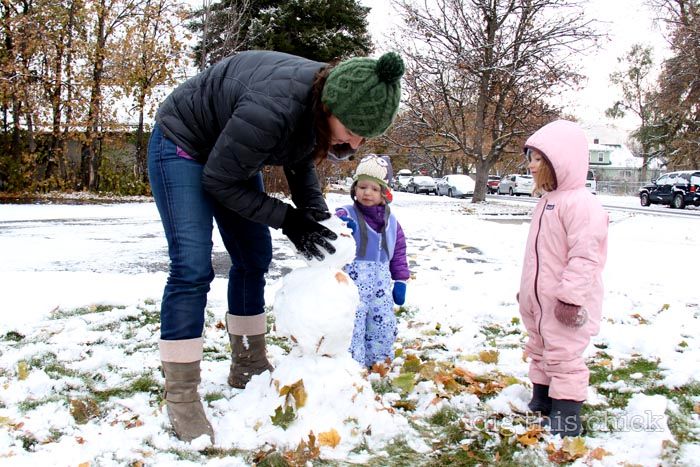 The first mama-driven weakling snowman

Then papa stepped in
:: The girls and I made sushi for a friend who isn't well. Sushi making is kindof the perfect kid-in-the-kitchen food: they can nibble on all the ingredients, it is fun to press rice in a row and stack thinly cut food and they can help with the rolling and sealing.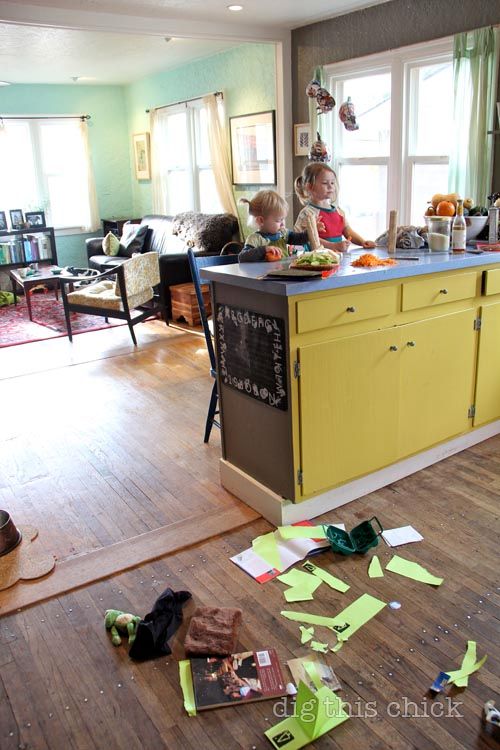 We made ours with tofu, avocado and carrot.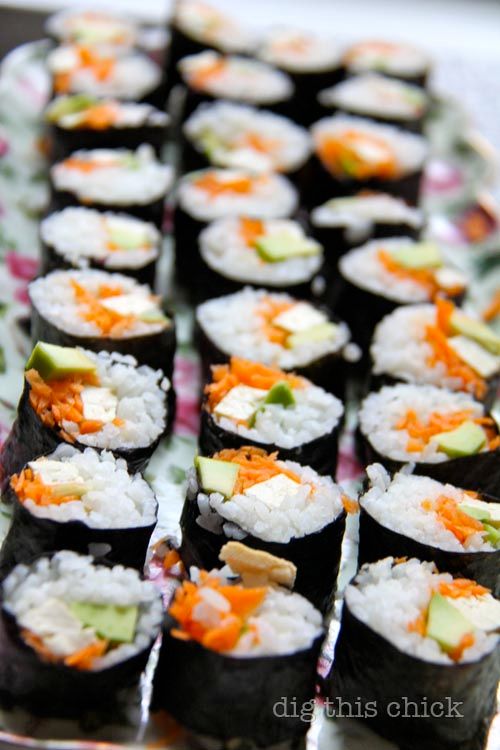 :: With the darkness and chill, everyone is rediscovering puzzels, games, books and toys that have been trumped by dirt, rivers and trails for the last several months.
:: Missoula has a public graffiti wall (permission given by the person who erected the wall that borders a public path) that I think is awesome. Andy and I have always been fascinated by graffiti. In fact, he has long-dreamed of making a fence out of old railroad car chunks.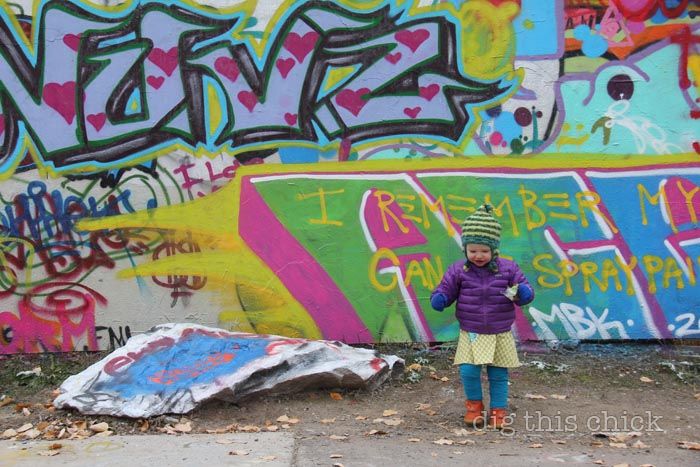 :: During one of my wild, no-food-in-house, random-ingredient cooking states, I made a really delicious meal.
Quinoa with Tofu, Mushrooms and Apples
quinoa
pine nuts
olive oil
garlic, minced
mushrooms, chopped
tofu, cubed
apples, chopped
dry basil
salt
Prepare quinoa. Lightly cook pine nuts in a skillet until barely brown (cast iron works best). Remove from pan immediately so they stop cooking. In a large skillet, over med-high, heat olive oil. Add tofu and garlic and cook for a few minutes until tofu browns. Throw in the rest and cook for five minutes. Toss with quinoa.
:: The girls went downstairs. "Margot? Ruby? What are you doing down there?" Breathless, broken response from Margot, "Oh nothing!"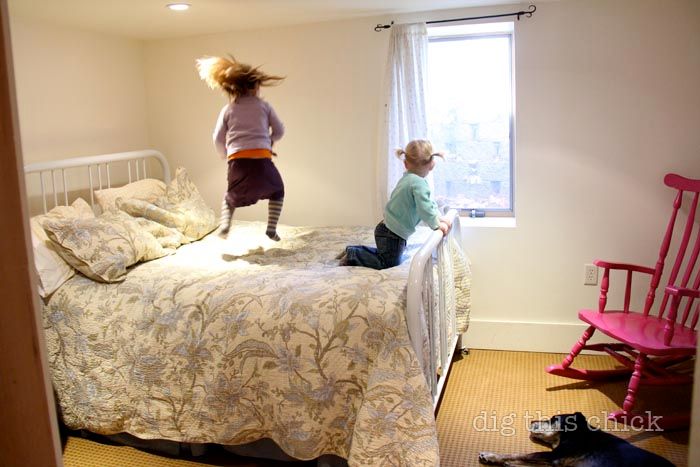 :: I volunteered to take class photos for Margot's school. Eighty kids preschool-kindergarten. I think I lost five pounds.
:: I love hiking and running in the summer and I love hiking and running in the winter. Distant wind and audible snowflakes.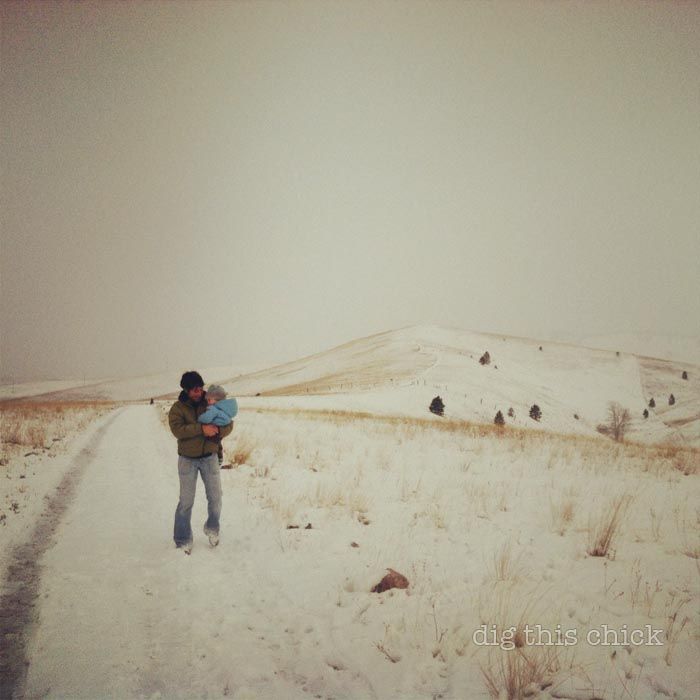 Our good friends | loving the portability of my new phone for photos  
:: A date, just Ruby and me.
:: A few dig things you might consider for your gift-giving:
An oversized 2012 calendar with my photos (only 10 left!)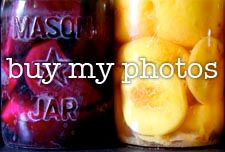 Stuff I make (use coupon code 'digholiday' and get free shipping)
:: The journey to Margot's school two mornings a week is always: meandering, funny, exciting.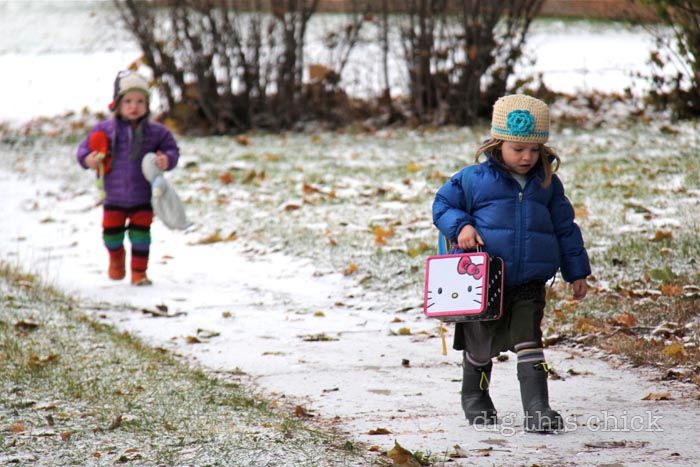 :: We made a happy birthday banner for our pal and hung it in her office while she was in a meeting. I am really loving this daily give thing.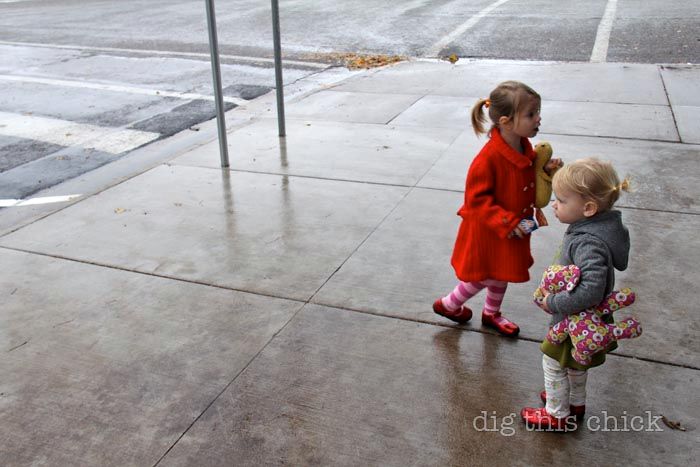 Margot's coat knit for me by my grandmother
:: "Who is going to be two?" 
"ME! Wooby!"
happy nearly-weekend out there.