I just had lunch with Margot and it felt like the first time we had dined together in over a week, even though we share meals every day. I have been distracted. I told Margot that I didn't like how busy we've been, how often I have told her to hold on or not now lately. I told her I was so excited that was behind us and I looked forward to hanging out with our family.
She stared at me, studied me with her wise brown eyes. I stared back, smiling, loving my kid so much.
She said nothing. She winked at me.
And I thought, right on kid. Here we go.

A local family creates a magical, musical paradise of their home and opens it to the public every night.

Locals: open 6-10 every night; located just west of Russell, a dead end street across from Bayern Brewing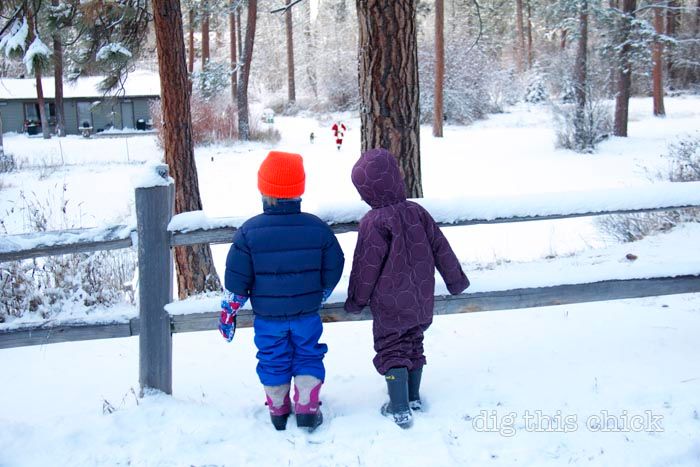 We joined friends for sledding and Santa emerged from the snowy woods to say hello. So generous of him during this busy time of year. The kids were amazed. It was awesome.

Margot and Ruby had unlimited access to hot cocoa which eclipsed Santa

Evenings are full of visits and visitors. At this particular exchange Margot left with a life-sized bust of a girl with pink hair for styling. Right now sister has a rockin' haircut and tats on her face.
I am running into these next few weeks of holiday celebration with open arms and enthusiasm. We have so much to celebrate, so much to love, so much to share (and so much packing to do!). We are off to my parent's house in Minnesota and then home to make home elsewhere. It will be wild and awesome.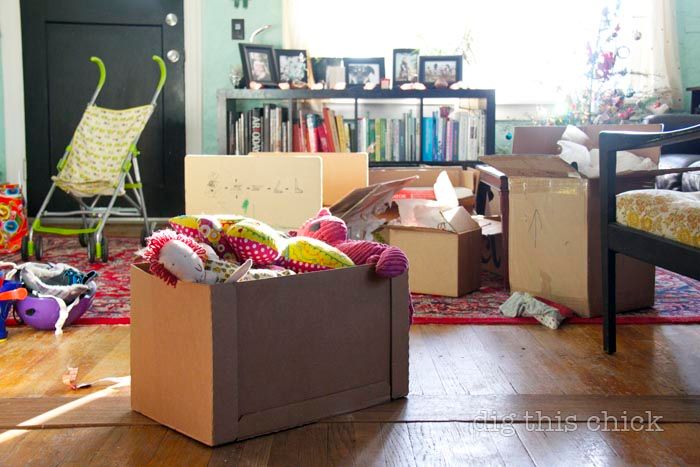 Margot composed and performed a song this morning. I caught it on video so I am able to leave you with the lyrics:
Alice went swimming in the water
She went and dug up a twig and a tooth
She went and dug up a Ruby
And then she dug up Margot
Then Nici, then Andy
And then at last
And the at last she said
You wish you were a Merry Christmas
xo,
dig