I had most of this written and ready yo go last night and then I crawled in bed with Ruby at 8pm to sing Oh Mister Moon and now it is the next morning.
The last four days have been entirely about snow. An epic storm smoothed out Missoula valley with two feet in two days. Our life has been so cozy and elemental as we focused on the basics: fun, food, friends, rest. Work happened late and early to make room for play. My legs feel like I ran an 18-miler; in reality I hiked in knee-deep snow while pulling my kids in a sled for days. My biceps are throbbing from carrying my daughters up the rope tow. This is why I fell asleep in my clothes with my two year-old.
I like it here.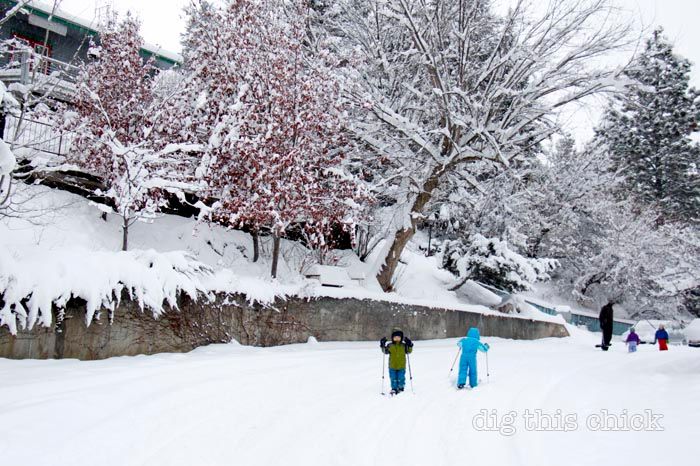 neighbors gathering in the streets during the storm
Margot skied her first top-to-bottom run at Snowbowl. A big feat for my little bug. I was home with Ruby when I received this photo text. I couldn't stop staring at it. It's the metaphor that struck me: her independence, she's growing toward adventures and horizons I can't predict or protect her from.
Skiing is becoming more and more fun with the kids as we can now all be on skis and skipping naps is ok. As much as I loved my little babies swaddled to my chest at the ski hill, watching them scoot around on skis, all bipedal and communicative as they squeal MAMA! FASTER! is totally awesome.
Ruby rallied in the lodge for pizza and then crawled into my lap and fell asleep, reminding me of that baby she was not too long ago. She slept for over an hour and then cuddled with Margot on the stairs. 

the skiing photos were all taken with my iphone using the instagram app.
Really, there are many wonderful things emerging from our temporary tiny home but the one that I love most right now? The bond between my girls. Yesterday Margot and Ruby sat next to each other on the couch wearing tutus. Margot said, as she stroked Ruby's hair, "Hey, Rubes? When we grow up do you want to get married?" Ruby stared back at her not understanding the meaning of her words but totally understanding the meaning of her words. "Yes," she replied with a hug.
Our space is small, their only escape is alone time on the top bunk. Even with alone time, they want to be together. Alone together.
The sledding! Oh the sledding is amazing on the hill behind our new house. Our yard is the easy access to the hill so all day every day, people and kids haul sleds through the foot path just outside our door. I couldn't love it any more. We sled everyday, usually several times a day.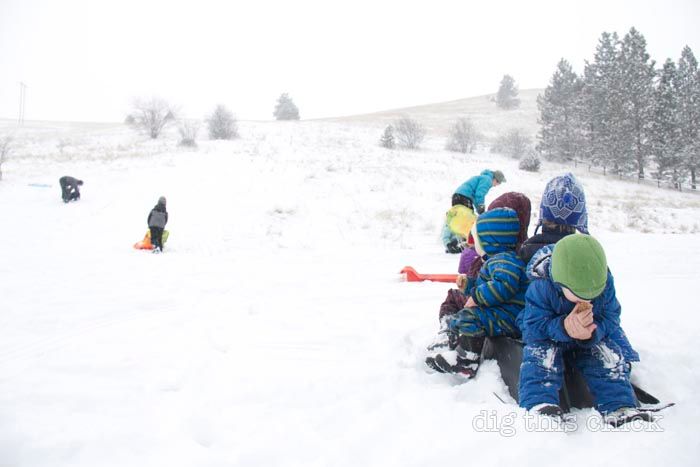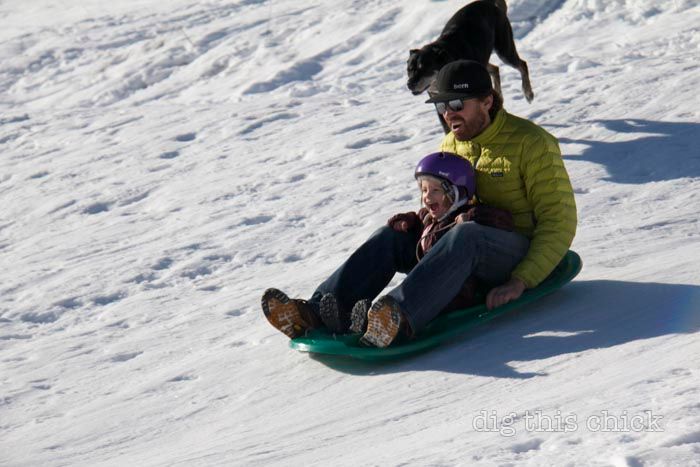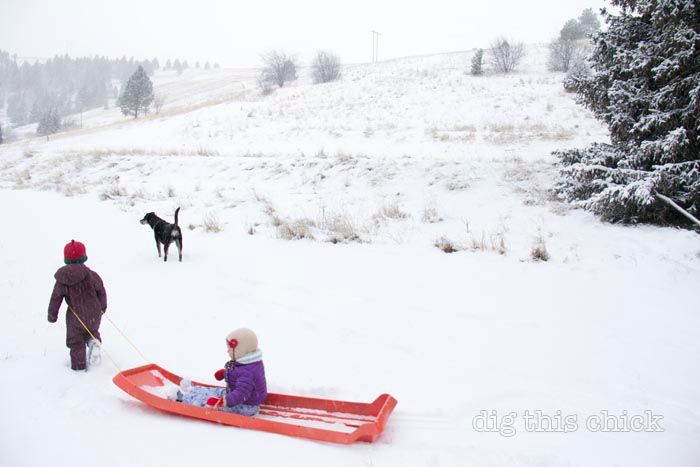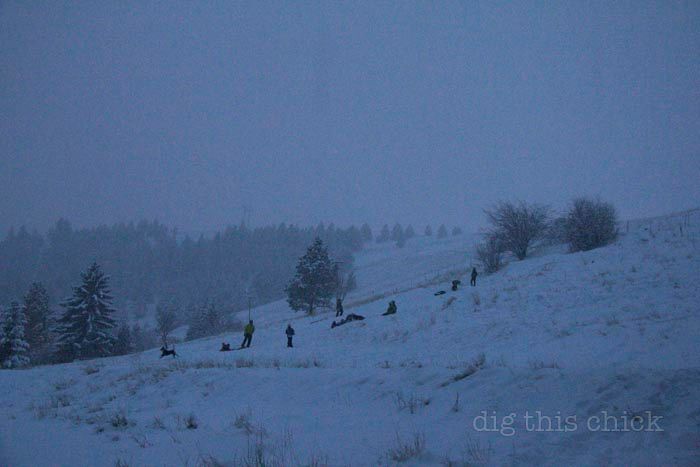 We gathered with neighbors in our backyard. Luminaries, a bonfire, hot cocoa, schnapps and moonlight sledding. It was as awesome as it sounds.
Alice runs all day every day. Sister is in doggy paradise.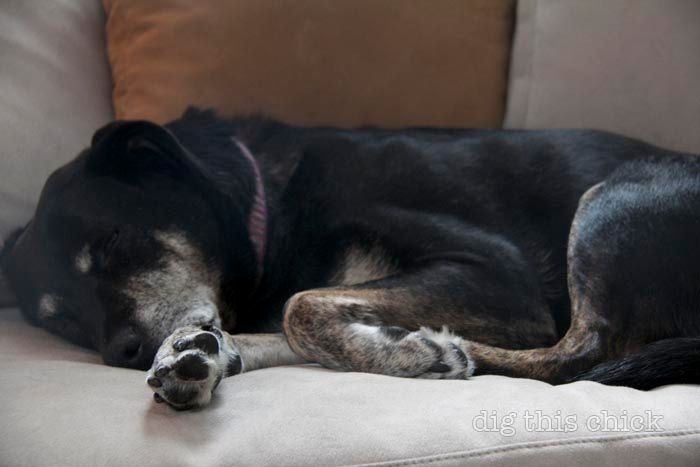 The snow has receded a bit and we are back to regularly paced winter activities. I adored being snowed in for those few days. It really was lovely to witness the power and magic of a storm that outpaced shoveling and stopped us all in our snowy tracks. There is wonderful comfort and relief in that which we cannot control. I wrote about it in this week's mama digs: snowed in.
Gotta run. Ruby and I have a date on the sledding hill!