hump day nuggets: little bits of the season in photos and words, about the last week
We are two months into our five month small space camp out. Calling it camping is a a little ridiculous seeing that we have electricity, a couch and internet but it
feels
like camping in that we all move through our tight space like the synchronized jets I remember from the flight show I went to with that boy from my first grade class…mom, what was his name? I know you'll remember because I
held hands with him
as we watched jets loop in unison
and if I remember that, then you surely do.
When we aren't surgically synchronized aircraft, we move like drunken participants in a three-legged race. You know when one person zigs and the other zags and the whole bit ends in a heap?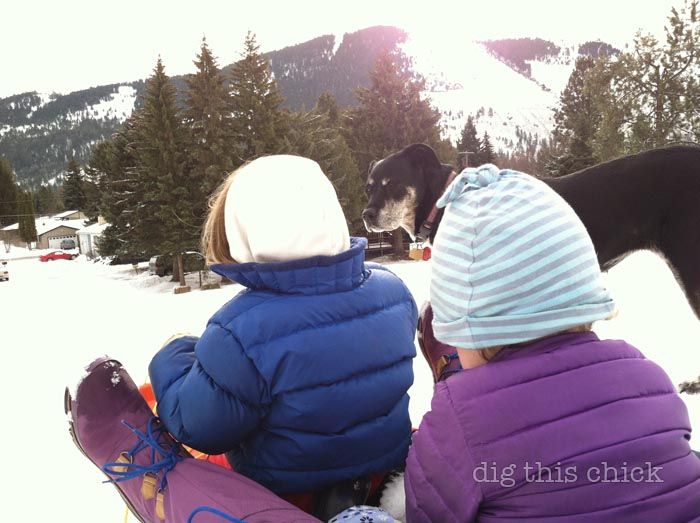 My kids have become skilled at carving out the teeniest personal space for their tasks. Margot will lay a blanket over a pillow and declare it her bus and then inform us the buss if FULL and there isn't any more room. Ruby isn't as adept at her explanation but there is a lot of hand tossing and shouting that, once interpreted, leads us to know sister just wants to read In the Night Kitchen by herself. 
I am especially noticing and adoring how much more snuggling and group activity we engage in as a family. Every night, we spend hours talking while preparing and eating dinner. Like we do around a campfire when camping. Every morning around 5:30am, our girls trickle into our bed. It begins with Ruby who literally rolls out of her bed, takes one step and then sleepily scrambles up into my arms. Margot eventually climbs down her ladder to join us and we lay in our bed, in the dark, in the kitchen. It's awesome.
nuggets.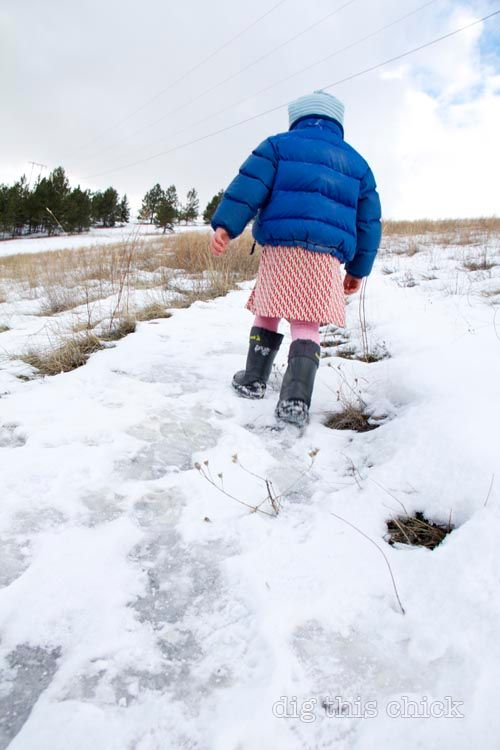 :: Ruby has been feverish and pukey the last few days. She says, "Lay mama, boob pillow," instructing me to recline so she can press her cheek against my chest and curl her knees up in my ribs.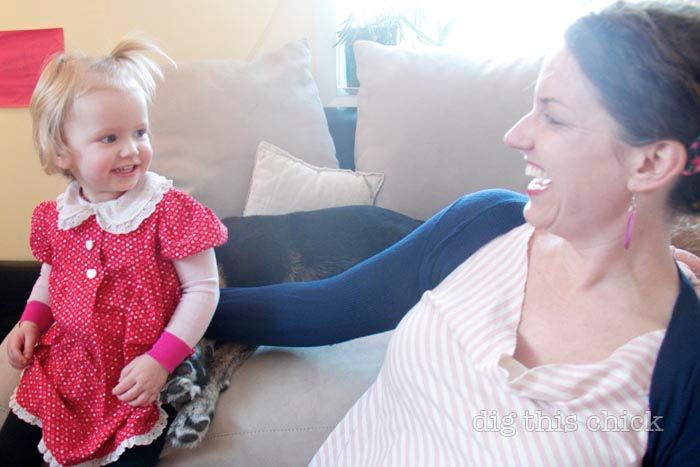 Ruby isn't sick in these photos, looking forward to having my healthy chicken back (photos by Margot)
:: We were suiting up to sled the other day and Margot headed out first. By the time Ruby and I stepped out, Margot, Alice and our neighbor dog Leroy were at the top of the hill. It's a steep hill and a long trek. Initially I felt uncomfortable and called for Margot to head down bit then I watched her as she descended with the confidence of a mountain goat, laughing with two dogs and I quieted my nag. She's at home here.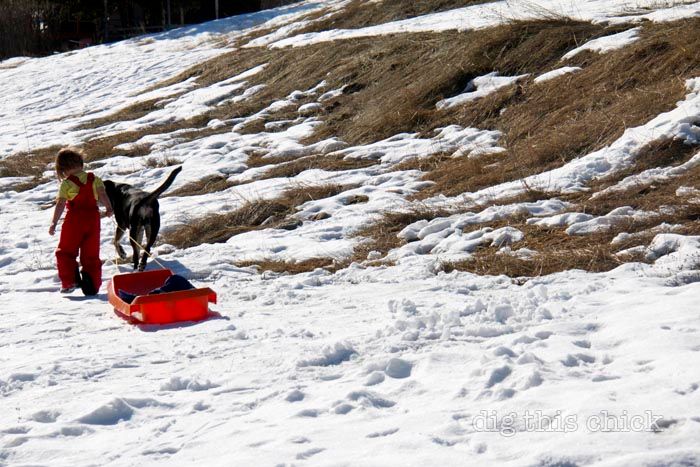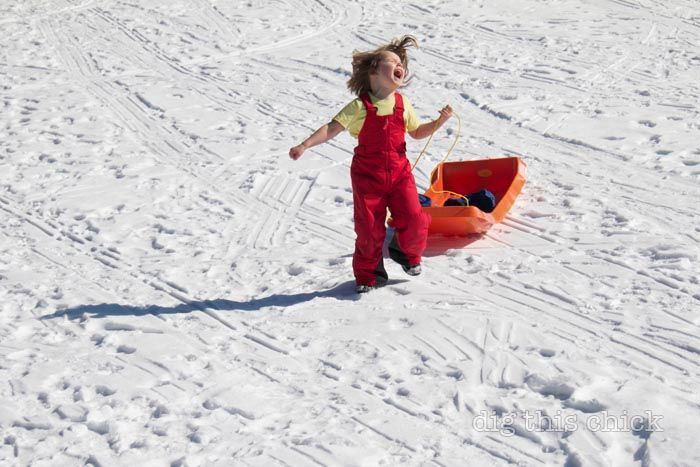 :: "Hey mom. You look beautiful. Can I take your picture with Ruby?"
Um, yes.
"Ok. Now, dance."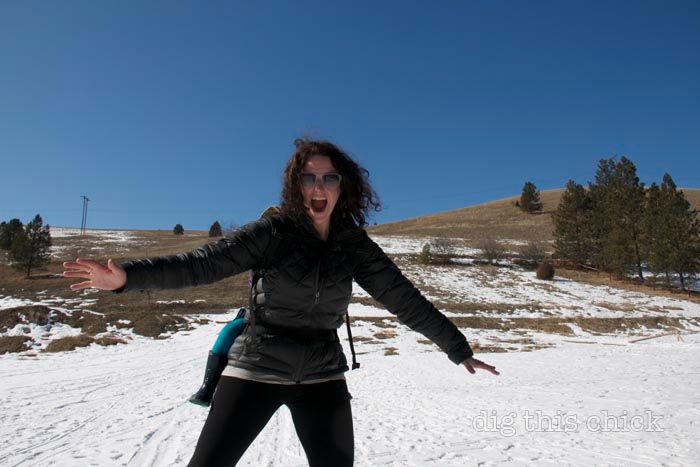 I don't usually dance like a muppet
:: I finally got a
PO Box
! Checking it is great fun for all three of us.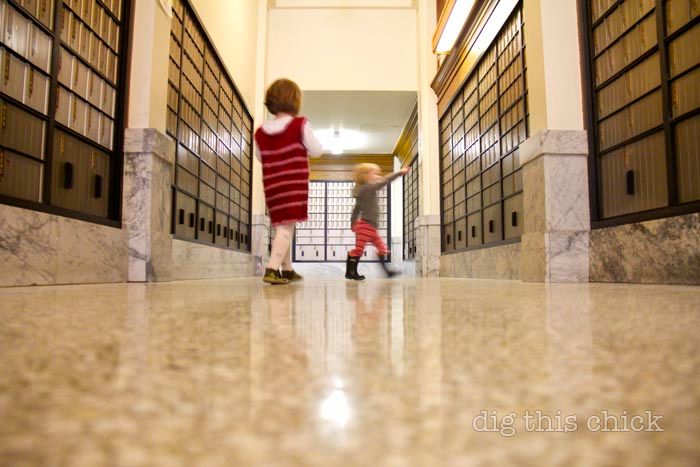 :: I published
a piece
a few weeks ago about Margot's disinterest in drawing people and navigating some of my insecurities surrounding the subject. I actually wrote that essay last fall. Months later, she remained uninterested (and I was, thankfully, completely
over
thinking she should be). A few days ago I looked through her sketchbook and it is
full
of people. Giants eating babies, tiny people stuck to regular people's arms, et cetera.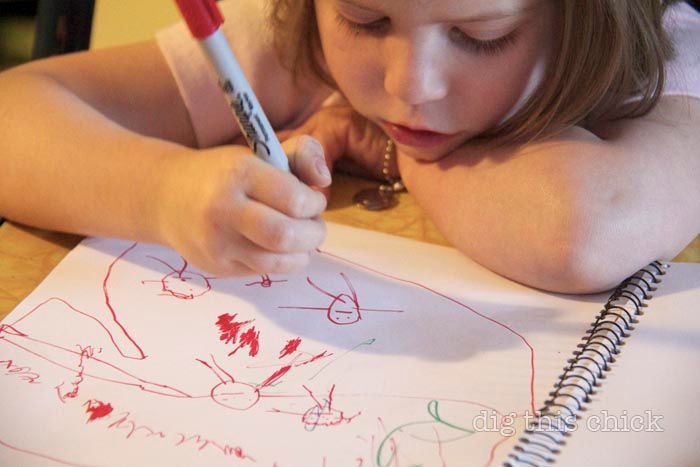 :: I had a gift certificate to spend (thanks mom!) and my kids helped me choose
this shirt
and
these turquoise glasses
(that are tucked away until we move upstairs).
:: Welcome to new sponsor Twist & Twine! Camilla has deep roots in fiber arts, having learned to knit and dye material from her mom and grandmother as a young girl in Scandinavia. She now lives in Montana where she hand dyes yarn and, holy smokes, her work is exquisite. This mama of four who makes magic happen with yarn.

For years I wanted to knit but I didn't (even after repeated lessons from talented friends) and, finally, I discovered I am a Lover of Knit. I appreciate (and purchase!) knit objects with mouth-watering respect and admiration. It is magical to me. And I like it that way. I find great inspiration from artists who excel at their craft.
Camilla is generously offering a skein of Seqoia Fog (seen to the left) to one of you lucky ducks!
Skein Deets:
2 ply Fingering weight
100% Superwash Merino
400 yards/3.5 oz
Needle: US 1-3
Like her etsy shop and leave a comment for a chance to win. Being the non-knitter /knit-lover that I am, I'd love to hear what you'll make if you win the skein. Thanks Twist & Twine!
:: The skiing! Oh man I am over the moon about skiing with my kids these days.
Margot and I have a ski date on Friday.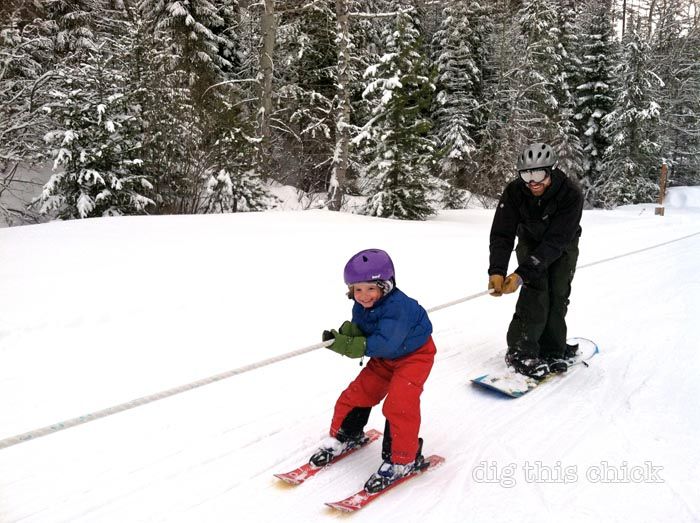 It is when I am out on a mountain with my kids and we move smoothly over slick snow, rock and grass, undeterred by windy cold, I realize how easy it is to get out with my kids compared to the last several years.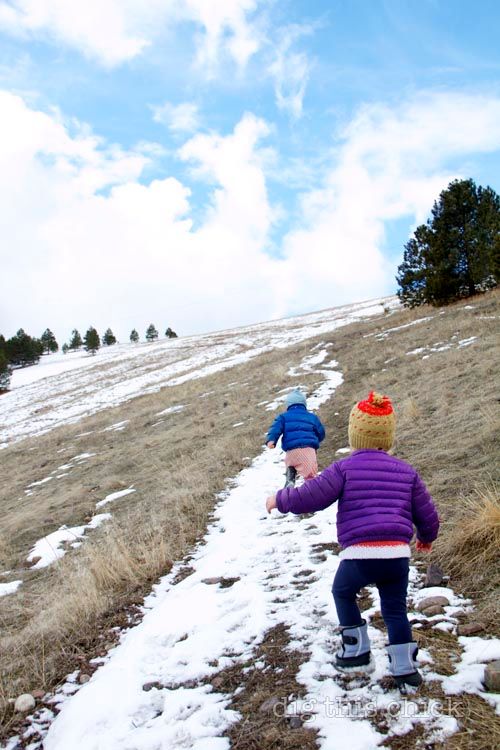 We still did it with regularity but now it is SO nice to now be able to just leave and hike knowing everyone will ask for what they need, that snacks can happen when we return home. 
We are all hardy stock now.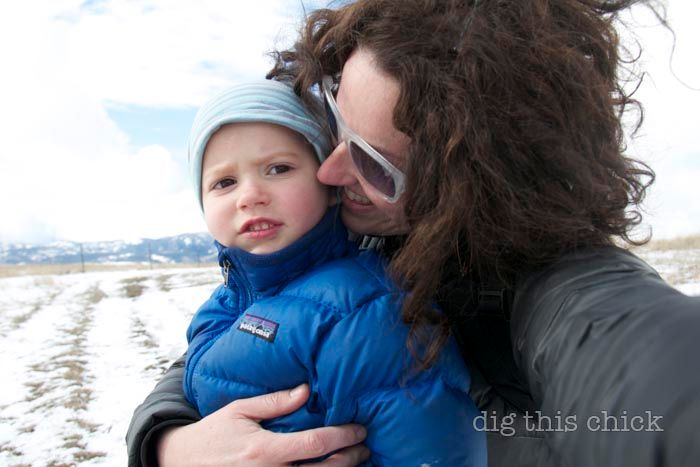 At the windy summit! (I was so happy to discover Yak Trax are made in her size)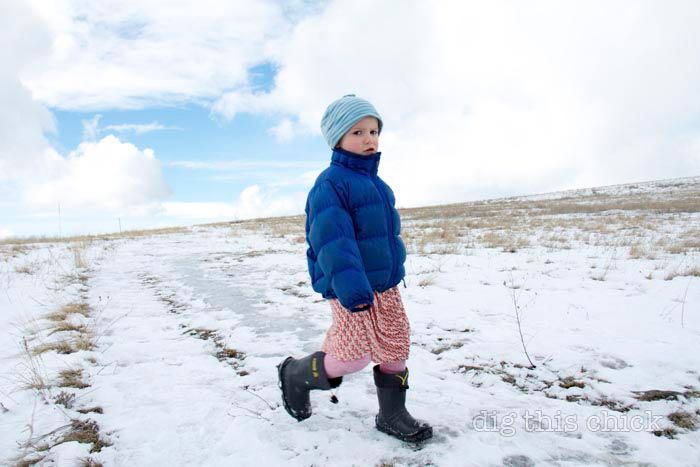 Thankfully, Ruby is on the mend so we are back in action today. Off to the studio and back to work in our camp kitchen.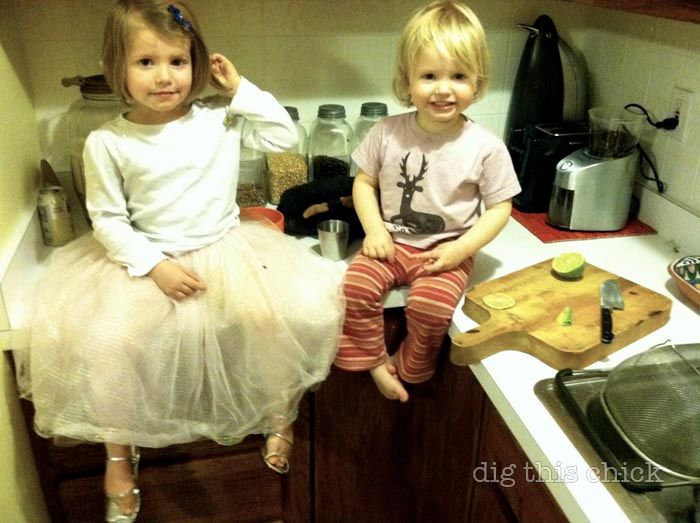 happy hump day out there