Two girlfriends and I hopped on a last-minute opportunity to stay in a friend of a friend's condo a few hours north, in Whitefish. I am always amazed at how much stuff it takes to hit the road with kids (seven of them!) and I am always heartened by how enthusiastic kids are when faced with anything new.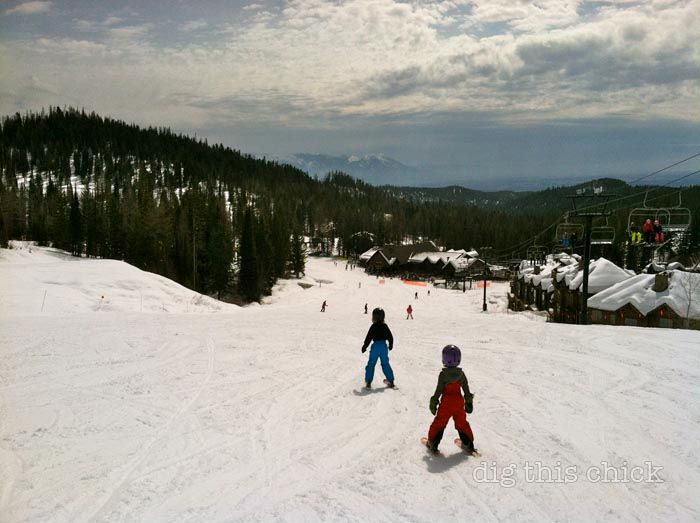 It really is a wonderful gift to witness life with children, when everything is an exquisite opportunity for excitement and adventure. It's very true.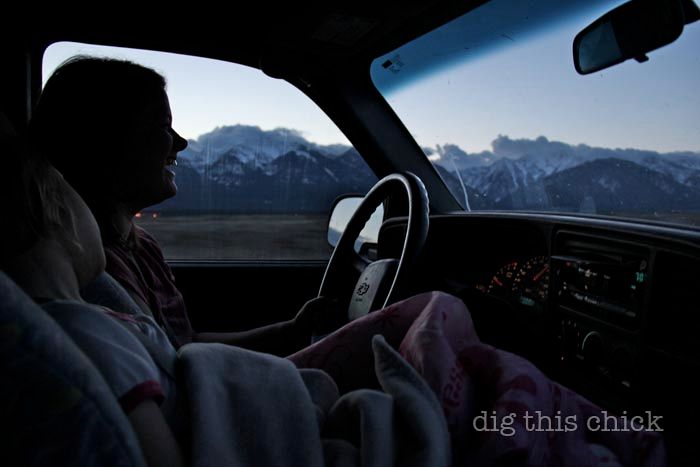 It was fast — we peeled out Sunday morning and rose at 4:30 this morning to get back for work and school. The three mamas like a well trained assembly line, packing snacks, dressing and undressing, bathing, swimming, skiing, refereeing, drying suits and towels, reading books, making food, toasting to life. It was a good time and I am so psyched I went; I wasn't sure I should go at first. I wrote about a bit about that in this week's mama digs: owning psyched.
And now we are home with an explosion of clothes and gear littered about our house. And two baby chicks who missed Margot and Ruby.
Yep, we got two new Buff Orpington chicks.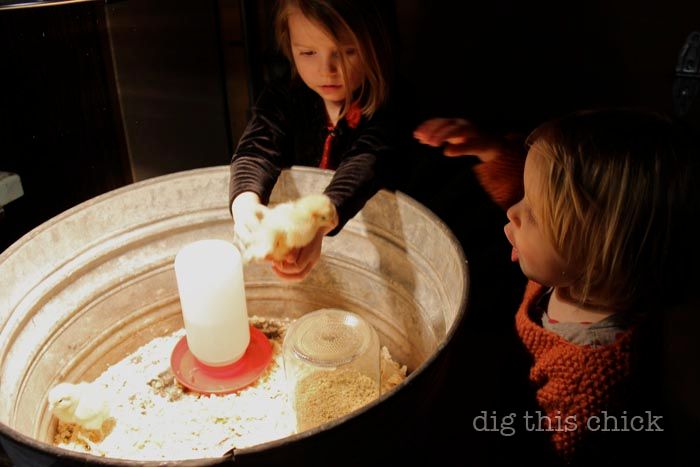 Me: So, we should probably come up with some names for our new chicks, eh?
Margot: Yes!
Me: It's funny but two names immediately came to me. What do you guys think about Buttercup and Tofu?
Ruby: Butt-cup! Butt-cup!
Margot: No thanks. Mine's name is Flower.
Me: But, Ruby, you like Buttercup?
Ruby: Baby chicky! Baby chicky! No no Butt-cup. My chicky Cup.
Margot: Oh, Ruby! That's a wonderful name! Cute little Cup.
Ruby: Hi Honey. Hi little Cup.
Margot: Actually, my chick's name is Gold. And I think yours should be Silver Ruby. Don't you love Silver?
Ruby: NO. CUP.
Meet Gold and Cup.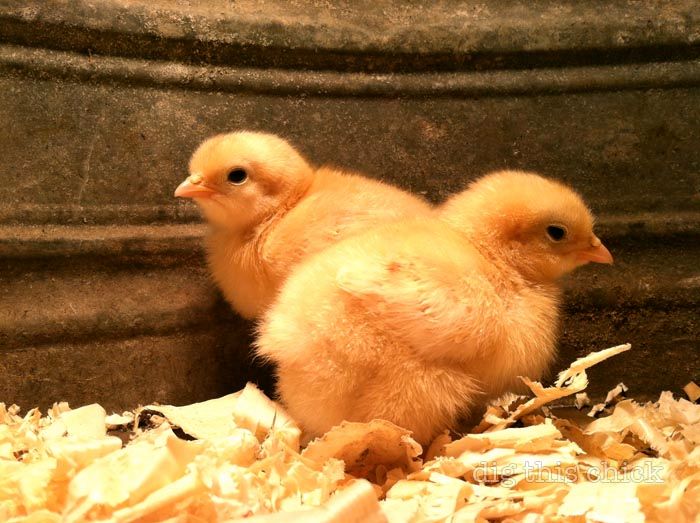 Margot is particularly in love. She sings lullabies to and snuggles those little chicks every few hours. She likes to press her closed eyelid against their downy fluff as she tells them she loves them and to have a good day.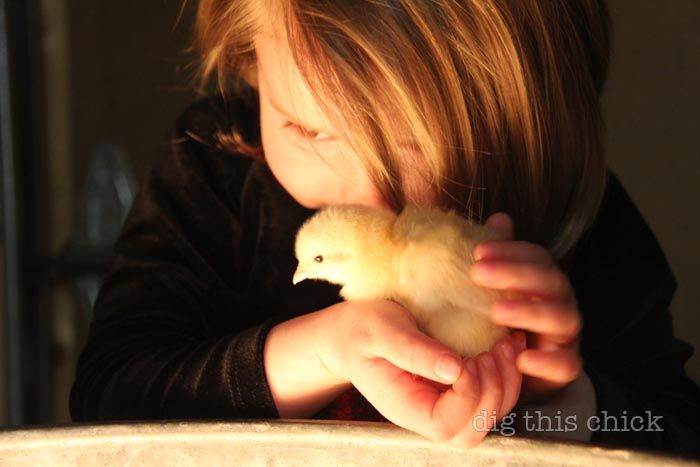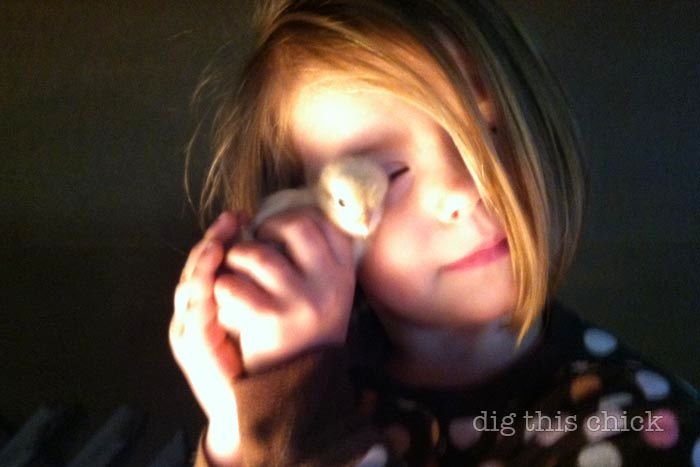 And, watching Ruby with these chicks is to watch total joy.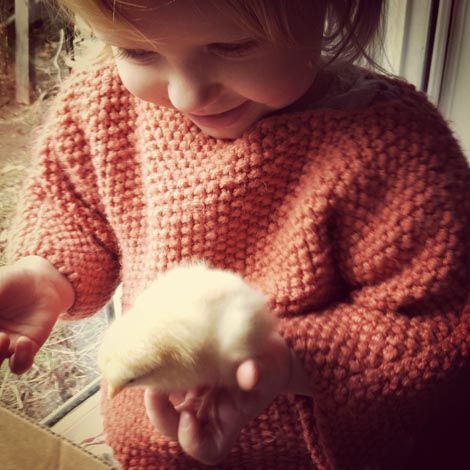 Lastly, I forgot my blog anniversary! As of a few weeks ago, it's been five years I've been sharing bits of myself here and interacting with this whole beautifully inspiring world. And, I am excited to announce that, in this sixth year, dig is taking some leaps and looking forward to some changes. I'll share details soon! I am very appreciative of this space and for you all. Sincerely, your generosity, smarts, kindness, humor and creativity have exceeded any expectation I had. Thank you.
So I want to give you something! Leave a comment for a chance to win $50 gift certificate to my shop (free shipping). Thanks for reading.
xo,
dig and fam
(Nici, Andy, Margot, Ruby, Alice, Sam, Olive, Maude, Violet, 16 Months, Cooper, Captain, Maria, Cup and Gold)