We didn't have the weekend I had imagined. Ruby has been super sick. Instead of gardening, hunting for eggs and hosting friends for dinner, we've been snuggling, watching movies, taking temps, dabbing essential oils on bellies, taking naps and waiting for the flu to take a hike.
I wrote about our weekend and the elemental beauty in nurturing, even at its most unglamorous, in this week's mama digs: unconditional love.
A bit of our slow, humble last few days:
:: Margot, so proud with her chicks (and quite the caretaker, I must add), wearing the shirt, the appliqué she designed all by herself. She picked the tee and I said anything you want. Go. And she said, eyes wide, looking at my mound of fabric, "just the teeneist heart you can cut out in silver. With gold thread. Right up top by my neck. And that's all." She helped stitch it up.
:: Ruby felt well enough to open Easter baskets, cleverly hidden by the bunny in the new fort I built (more about that soon. man, I had fun crawling around under our big pines with yards of canvas).
:: A hood-wide Easter egg hunt and potluck brunch happened on the hill behind our house. I was a little distracted — completely exhausted from a few nights of no sleep and really bummed Ruby couldn't participate. I did text the Easter Bunny, however, and ask him to hide the girls' eggs when Ruby is well. He agreed. So, we look forward to that hunt.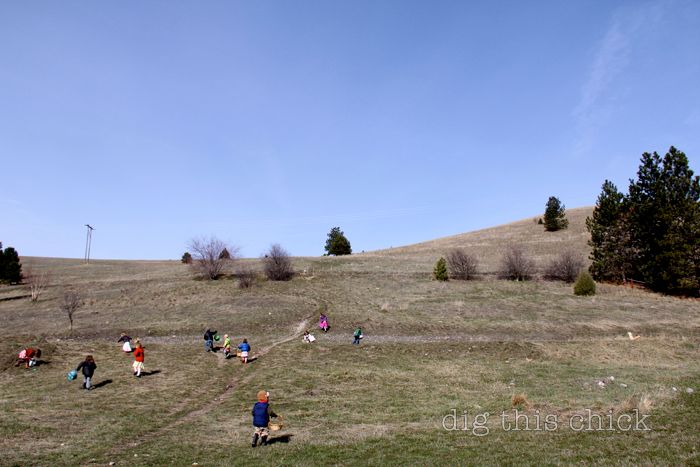 :: We watched My Neighbor Totoro a number of times this weekend, one of the very few kid movies I feel really good about my kids watching (Ponyo is another fave in our home). They love it so and I bought them each crocheted Totoro dolls from this etsy shop for Easter. BIG hit.

Ruby's favorite 'banbow blankie' made with love by her Aunt Kelle 
:: For the brunch, I had planned to make my annual Paska bread but, alas, something simpler made more sense. In a last-minute brainstorm, I settled on french toast finger sandwiches that turned out quite good.

caretaking friends' house this week; this is their wonderful kitchen, complete with working oven and burners!


French Toast and Jam Sandwiches
eight slices bread (we used blueberry bread)
jam (we used my peach butter)
2 eggs
1/2 cup half and half
Spread a thick layer of jam over four slices of bread. A smear of cream cheese would be fab too. Place the other four pieces of bread atop, making four jam sandwiches. Beat two eggs with half and half in a shallow dish. Dredge each sandwich in the egg-half and half mixture, flip and dredge other side.
Place on hot griddle and cook a few minutes, until browned. Flip. Cook other side.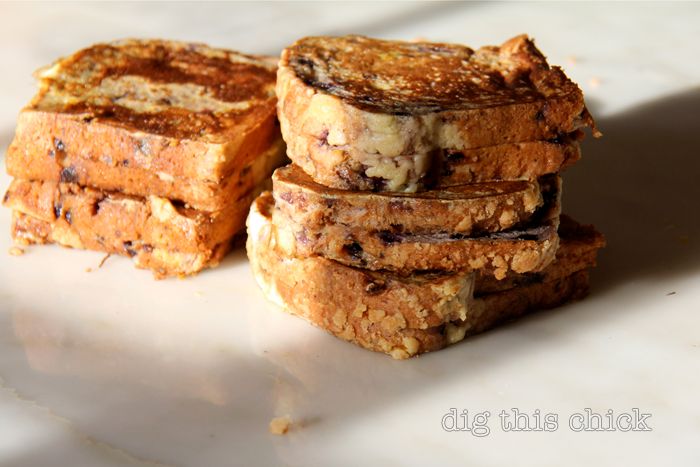 Cut each sandwich into thirds. They looked done at this point but, they were a bit soggy, which I realized is generally my criticism of french toast. So I reheated the griddle *hot* and seared each side of the thirds (the top and bottom, and especially the cut ends). The result was crispy, tasty french toast finger sandwiches.
Happy to have had this slow-paced weekend focusing on Ruby's health, really looking forward to her spunk to return. She's still sick and we are off to the doc in a few. Imagine her giggling body running through tall grass for me, would you?