Margot and Ruby have a job this summer and they are jumping in with two feet and funny awesome determination. They are selling eggs.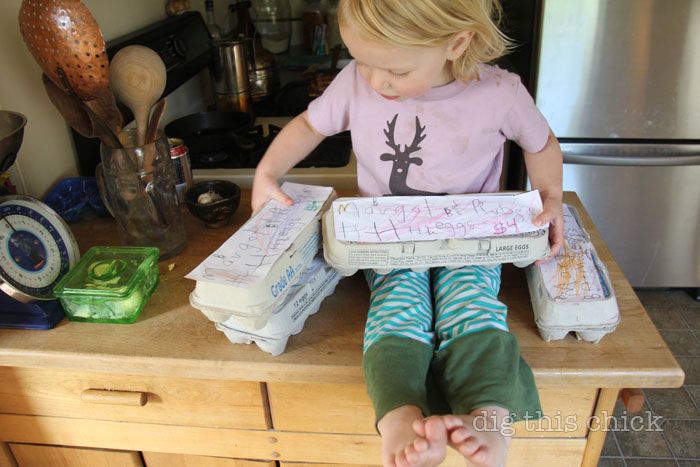 The subject of money has started coming up with more regularity around here. The girls will want something at a store and I will often respond I don't have money for that today. It works well enough and lately Margot has been asking more about it. How do I get money for that? Where does money come from? 
I told Margot she should set her heart on purchasing that new doll with the pink hair and that we will figure out how to make it happen. I told her she was going to help us get there and man, she was excited about that, her very first purchase with cash she earned. And, because big sister wants a new doll, so does little sister.
I remember my first purchase. I saved up my allowance for about 17 years (I think it was three months) for a Cabbage Patch premie I was to name Kelsie Leigh. On the day of my last quarter earned, I squealed to take off right that minute to fetch her. My mom asked for my money, smiled and reached up high in the hall closet where she cradled that baby powder-smelling bald doll and handed her over to me. Oh man, it was a happy moment. One that I want my kids to experience.
So, they are selling eggs. $4/dozen; $2 goes into their college fund, $2 goes into the doll stash. And, a secret benefactor is matching egg sales (mom, you owe Margot and Ruby $12).
A nutty aside: one of our pullets is laying eggs. She started at nine weeks old which no amount of googling supports. It's true. She's an early bloomer laying little thin-shelled, yolkless eggs.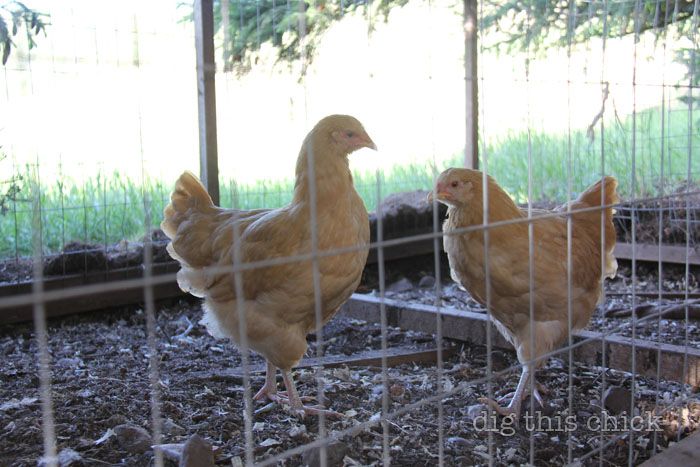 I've loved every step of this process with my daughters. Talking about saving, choosing where you purchase and who you support with the money you spend. Drawing the egg carton labels and filling those cartons with the eggs our hens lay. Delivering the eggs to the hands of friends and neighbors. Tallying our progress, our journey toward new dolls.