I remember reading a blog post a while back by a farming mama of several kids (I searched and searched and her blog is gone!) who was navigating her role in their home. It takes a lot of work to care for the stead and its inhabitants and a lot of work to farm so a division of work emerged: she kept wanting to farm, trying to work the fields, feeling badly that she wasn't keeping up until she shifted her focus from being a farmer to being the farmer's wife.
I get this right now: I so want to work on the house but with Andy working on the house, I am needed in homemaking. He rewires outlets and I make meals. He drywalls the bathroom and I take a hike with the kids. He installs smoke detectors and I do chicken chores.

Ruby plants thyme

Lemon Blueberry Yogurt Loaf from Sweet Pea's Kitchen. Make it. 

Homemade "paint": flour, water and food coloring

LOTS of last-minute pizza making. This one: leftover squash soup, pan fried carrots, tofu, garlic, broccoli topped with feta.




And this one, Margot's invention: olive oil, asparagus, toasted pine nuts, apricots and goat cheese. 
Right now, my role isn't as glamorous or exciting, accomplishments aren't as magnificent and gasp-worthy. But I have to say, as much as I sometimes crave uninterrupted groovy time with my home-remodeling self, I have no problem cozying up to the world of domesticity. I like it a lot, caring for my herd. My husband and I are working together, toward a goal and then back toward slower, shared participation in our every day.
I often think about homesteading women, like my ancestors from northwestern Montana. How the men would be gone for days, weeks or months hunting or working while the women kept the entire house full of people and animals fed, warm, educated and entertained. I think about how hard that would be as I run warm water in a bathtub, toss laundry in a machine, drive my car to the market to fetch half and half, call someone to fix my leaky spigot, write by myself while my husband makes dinner and gets the kids in bed.
No matter what it looks like, or what century or country we live in, women are good at holding shit together on the homefront.  
And sometimes, in the hours after my daughters have been fed and washed and tucked or before our home awakens, I get my home reno on.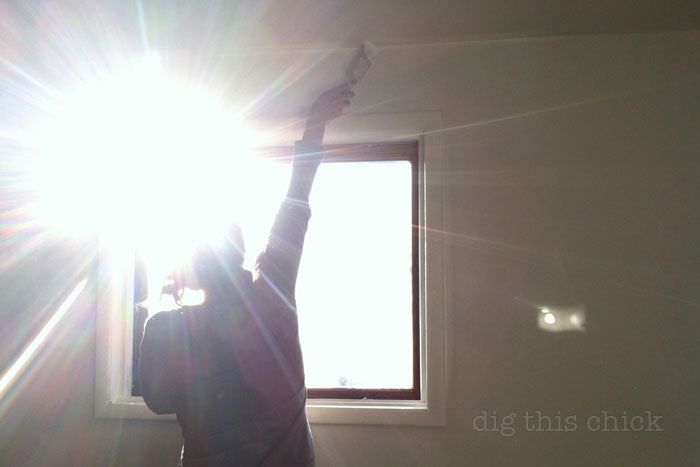 OUR BEDROOM
Behold the carpet that is glued to carpet padding that is glued to the floor: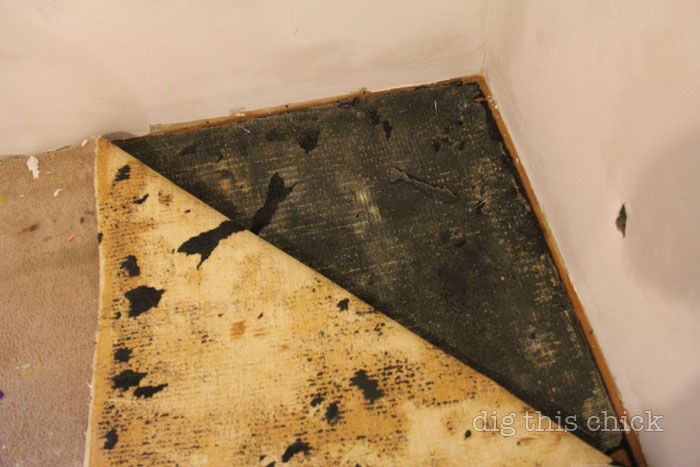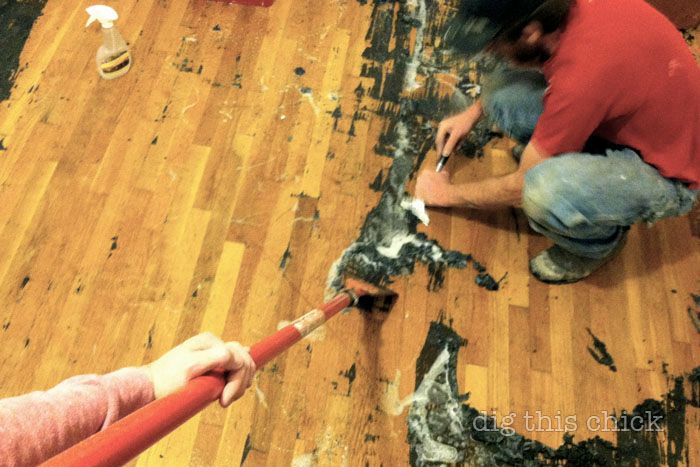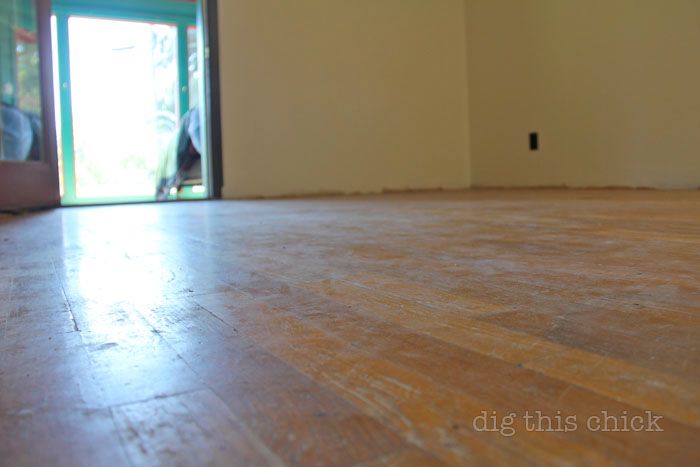 that's the door to the sunroom
The steps for removal:
Yank up carpet. Holy smokes I was blown away by the gnarly gunk hiding in and under the carpet.
Scrape up padding. At first I used a 2″ scraper and then I borrowed the orange iron behemoth you see above. Oh how the right tools make a difference!
Glue removal. All the products I found to remove the glue from the floors were toxic and we didn't want to bring them into our home. So, I tried using our favorite cleaning product, Solumel (a concentrated tea tree oil product that is completely nontoxic). And, it WORKED. Still a ton of work but with the Solumel (diluted with water about 10:1) poured over the working area and allowed to sit for five minutes, and a helping, strong spouse, it was amazing. 
More glue scraping.
Mop and dance.
GIRLS' BEDROOM
We still have work to do in there (hanging art, unpacking art supplies, games and toys, on the hunt for the perfect rug and lampshade for the lamp my grandma made me etc) but it is mostly in place. My first official before and after photos!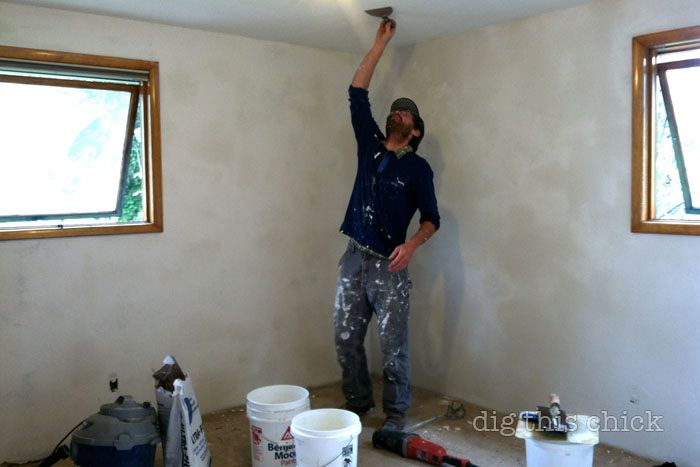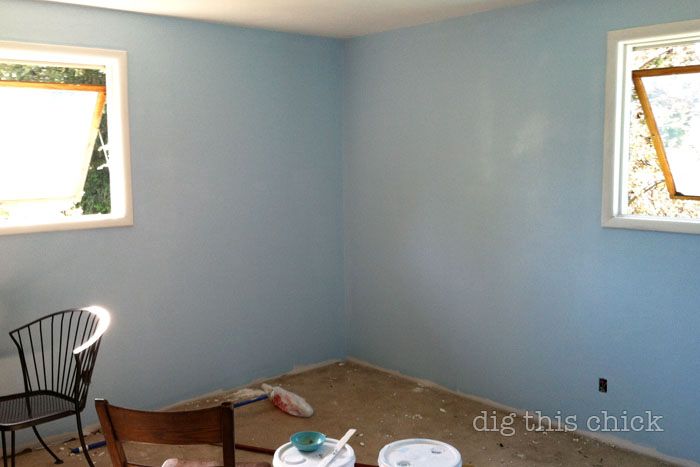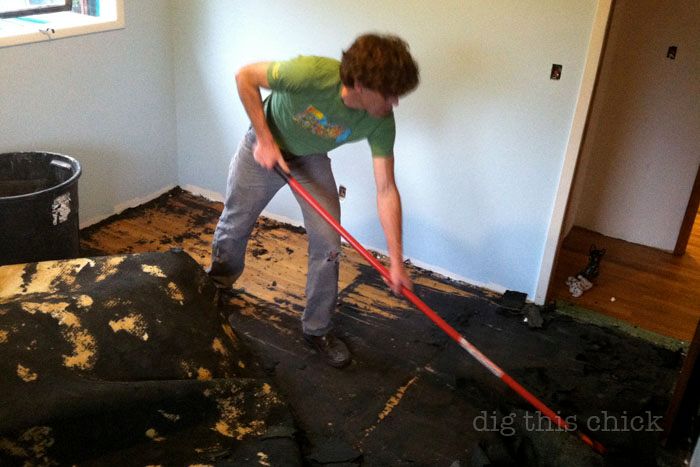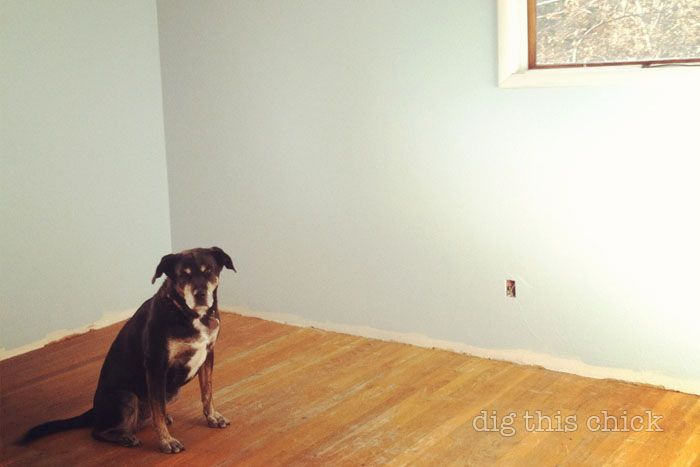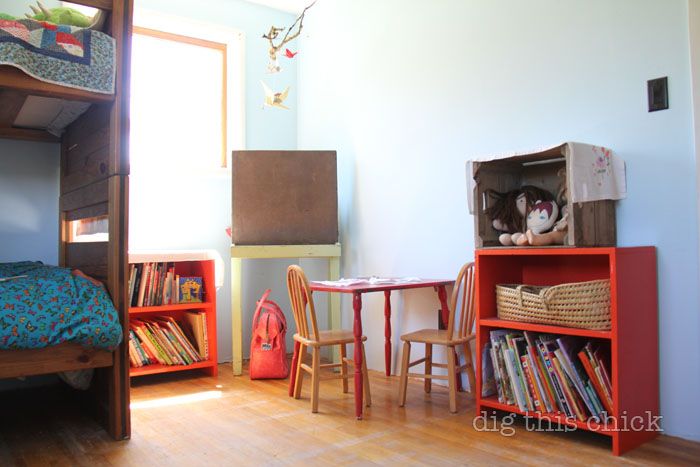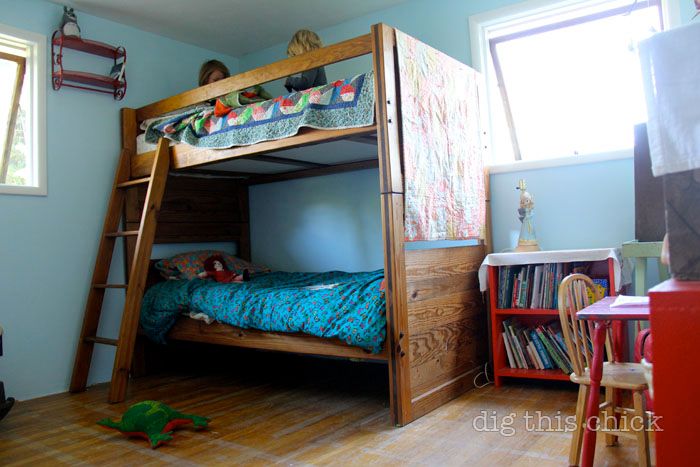 Some of my favorite details in Margot and Ruby's room: paint color: Yolo Dream .01; red metal shelf by top bunk for Margot's prized possessions (mostly, to her mama's glee, two lined notebooks containing her "writings"); art and reading nook is cozy and makes for easy fort construction; all the furniture and details are thrifted or handmade (remember? Andy made the bunk beds).
So there's a full rhythm to our days right now (always?) where we balance needs, wants and wishes. Thing is, we could fix up this house and property all day every day. But, we won't because it's home and we are busy living in it. And, these two make me want to slow right down.