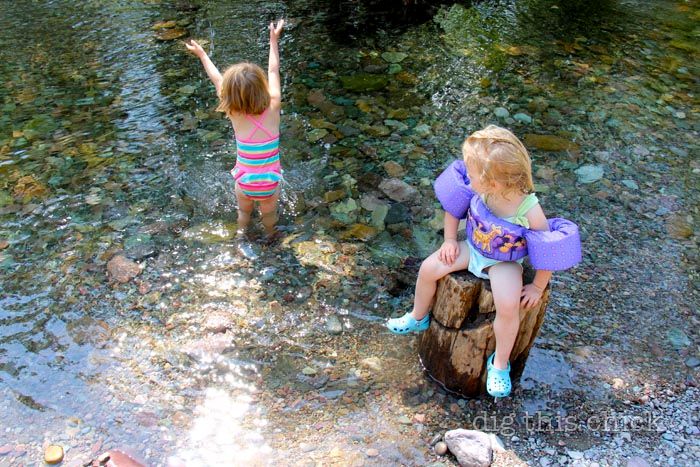 We are finishing up details around our home. The painting is done! Well, there is always something I want to paint (that bench that will be yellow, the cabinets that will be white, that minty frame around the mirror…). And the furniture is lazily meandering into their places. It's slow-going because the call of the mountain creek trumps the call of the lined up piles of dressers and boxes in the garage.
Right now we occupy the hot Montana summer space where activity orbits water. For, the water? The water stays cold. I love that it is always surprising, that thrilling chill. The initial prick on toes and up legs as we wade in.
Or, as I prefer, jumping in on the count of three and losing my breath to the river.
Our new home is only a few blocks from the creek which makes it easy to squeeze in a dip after breakfast, before studio work, after errands, before bed etc. We've grown into a new family tradition: Pajama Creek Walk. It's a favorite around here. Some nights I moan a bit, not wanting to motivate out the door. But the magical, consistent, guaranteed part? It's always the best choice we could make.
Because the simple joy in tossing rocks, collecting rocks, skipping rocks, standing on rocks is one of the best ways to pass time that I know of; It's universally appealing.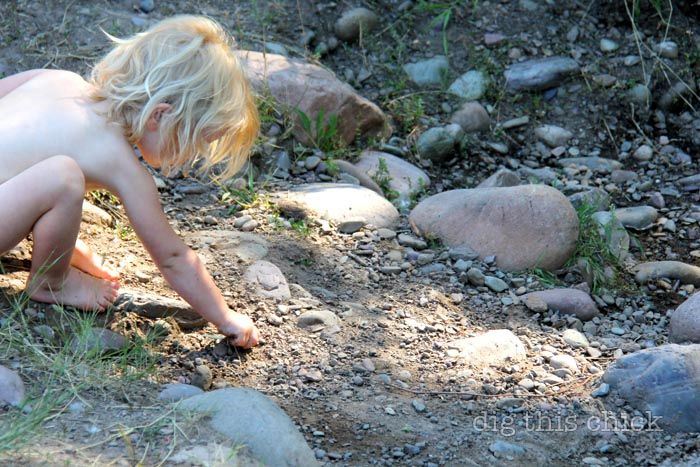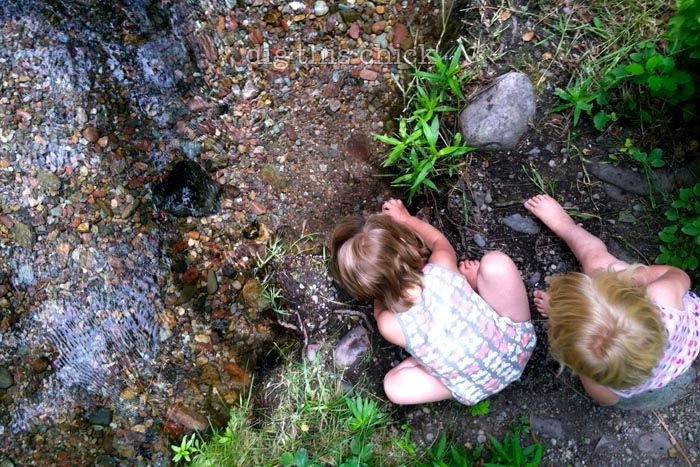 cowgirl boots full of rocks
And there is all that water which is mind-blowingly rad.
It's all so ancient, these mountains and streams. Centuries to smooth a rock, grow a tree. My ancestors may have stepped on the same patch of ground. I find I think about that a lot. My great grandma died in this water, drowned when she went to fetch a watermelon from the bank. My grandma was Ruby's age. My grandpa worked the railroad up the gorge. My dad rode his motorcycle along Rattlesnake Creek, jumping in along the way (back when that sort of thing was allowed). My mom learned to fish here.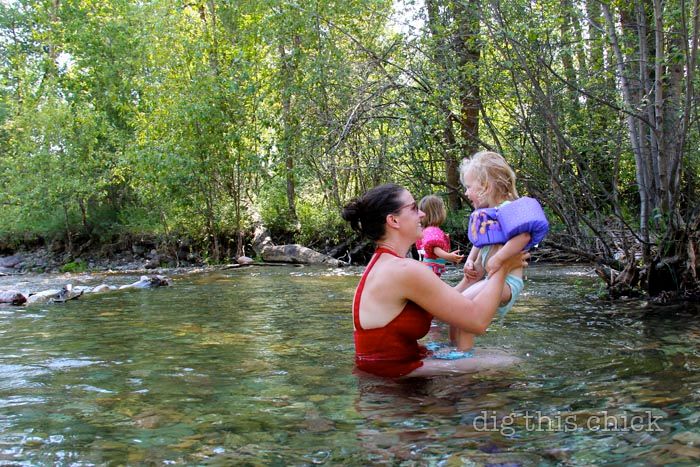 Andy's blood pulses through his veins in tandem with rapids, I'm sure.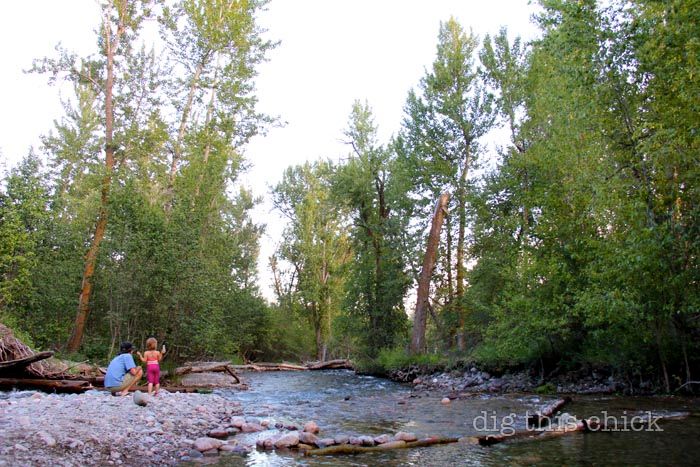 For me, I churn ideas in the mountains. I am energized. Up there I think, move and am reminded of the vastness and smallness of our wide world. In the river, I meditate. I settle into mindful observation, calm happiness and knowledge of my core and intention. It's like the mountains are my future and the river is right now.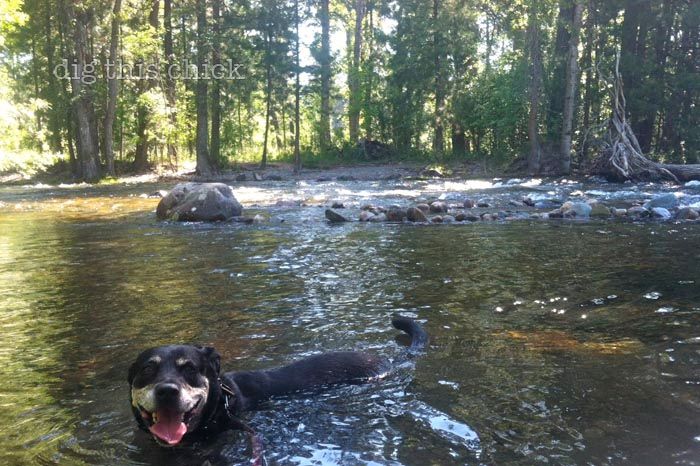 my AWESOME bathing suit, courtesy of Popina Swimwear