So I REALLY wanted a cool mailbox. I get fixated on things like this. Small, everyday things that I don't want to just buy because surely there is something rad and artful and interesting out there. I love old stuff, handmade stuff, beautiful stuff. I love it and will spend a lot of time waiting for the perfect item. Oh I have patience here you wouldn't believe. And the *perfect* thing never fails to reveal itself to me. I could have a whole other blog about my thrifted finds, ebay scores and etsy goods. I have great fun outfitting our home with treasures.
I couldn't find The Mailbox, try as I might. So I asked my father-in-law, a recently retired pipefitter if he wanted to have at my cool mailbox project. He did and…
CHECK IT OUT.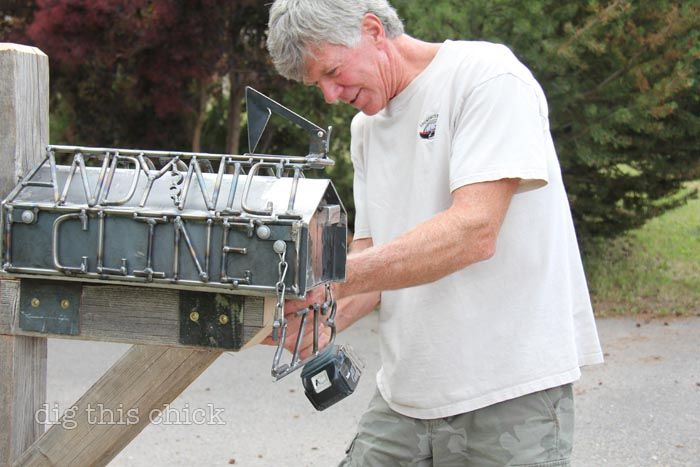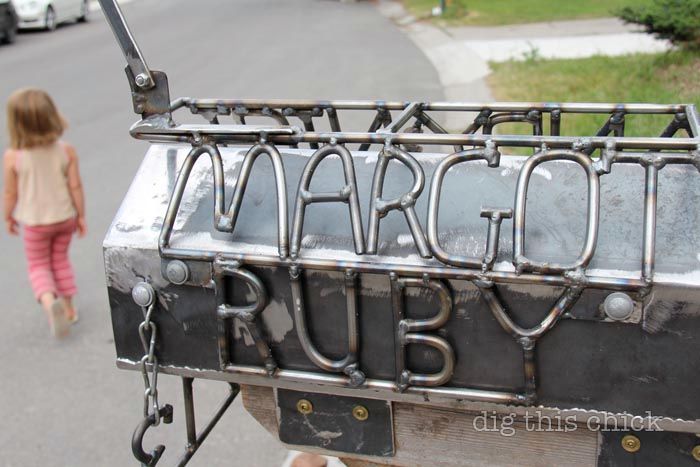 I let him have at it. I didn't specify a thing, excited to see what creative flares he'd add. Oh I am over the moon with his craft, so grateful for this little family treasure on our curb.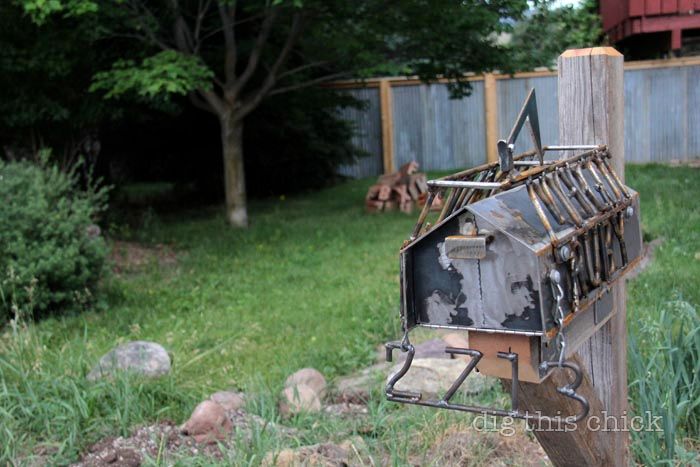 It will eventually be surrounded by a little hill of native grasses.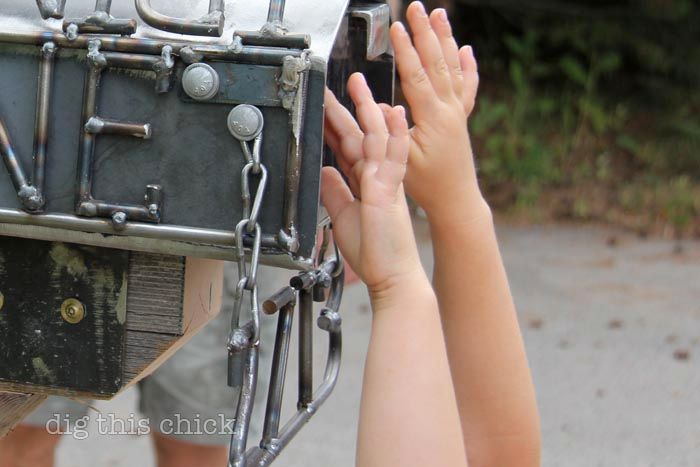 Most darling mailbox flag in the history of all time, I'm sure
It rained the afternoon Andy and his dad installed the mailbox and, just after the storm passed, Kevin excitedly raced down our driveway with a paper towel. "Ok," he said. "This is the true test. Let's see if it's dry inside!" It passed.
The names are attached with bolts (not welded on) so we can choose to paint the mailbox if we decide we'd like the names to stand out more after it rusts. So far I like the low contrast. It's fun watching the electric orange emerge with each storm.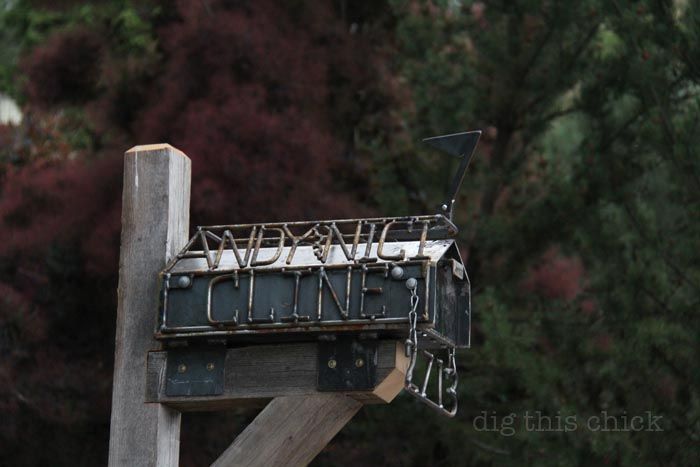 He even thought about additions, showing us how we could add more names if we have more kids. I grinned and Andy brightly pointed out that the composition was pretty perfectly balanced just as it is.