I am terrible at pulling off surprises because I am eager to spill the beans. Regarding the Secret Stairs, there were so many moments I wanted to blurt over coffee, "Hey! Guess what I am doing while you are gone!?" But I didn't. And I planned with our friends and we waited. Andy and I even had several, casual (totally contrived on my part) conversations about what the eventual, hypothetical stairs might look like and I still didn't give it away.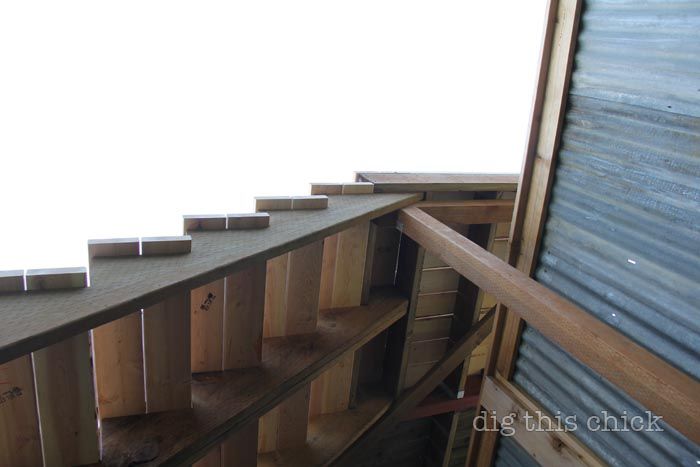 There are a few reasons it was a secret: 1. Andy can build anything. His to-do list is forever long because he can do it and his doing it affords us more things done. So we wait (even though *sometimes* I urge him to hire help) 2. I wanted to give him something he'd never give himself. He works so hard and is so generous. He'd never agree to the extravagance of hiring a job out but I knew he'd immensely appreciate it. Also, I had a check for a side job/photo shoot coming my way he didn't even know about. See how sneaky I am? Sneaky.
Our dear, longtime friend spent the entire week with us, while Andy was in the backcountry, constructing these gorgeous stairs. And, in between hammering and sawing, Ben's steady, funny charm assisted baby dolls into my daughters' slings, filled Alice's water dish and shared meals. I have loved this man for as many years as Andy and I have been together (he was actually with us on our very first date in 1997). Ben led our wedding procession while playing the guitar. He joins us for dinner many nights a week. He's family.
THE SECRET STAIRS
Our living space sits on the second story of our home, over the garage and apartment. We wanted these stairs to access our newly fenced in east-facing side yard. Right now, we exit through our front door which is on the west side of our home and walk around the house to get to the garden, to place Alice there and to access my studio (the apartment we lived in).
I really trusted Ben's lead with material and structure and we consulted several times with our good friend Jason who is brilliant and tells me what to do, which I love.
Lumber delivered: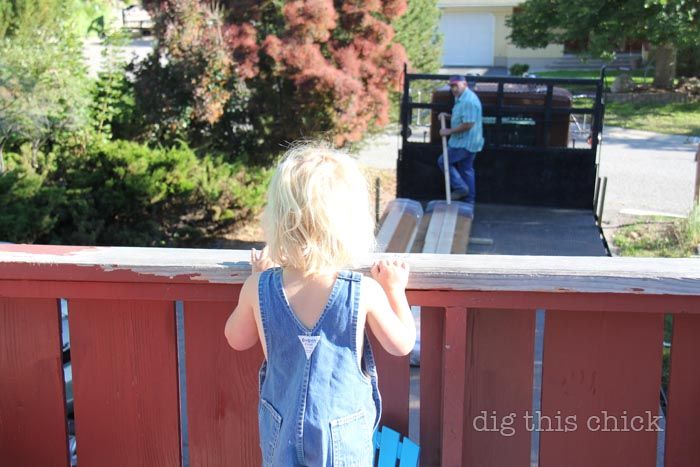 Ben makes my nerves twitch by walking along top of fence all week:
Ruby consults: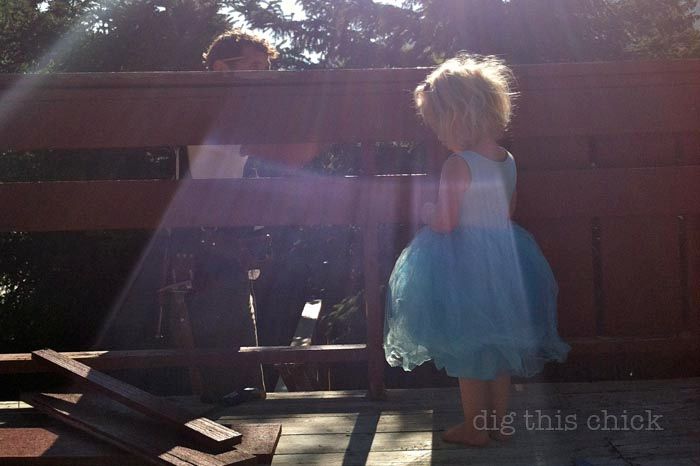 I am standing by my garden, facing north:
Ben builds supporting structure: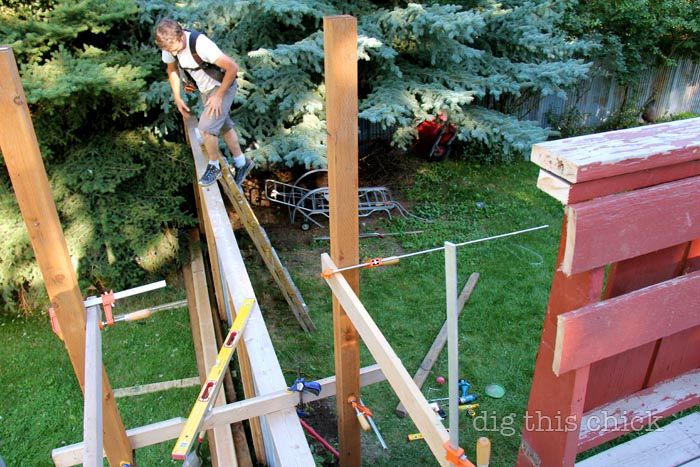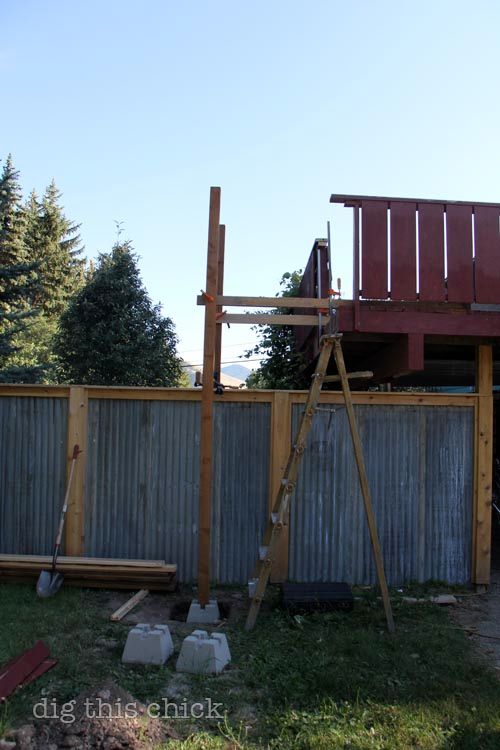 Ben measures and cuts stringers:
Girls lay on living room floor and tell Ben stories:

Stairs take shape:
Ben takes a break to observe knapweed with Ruby: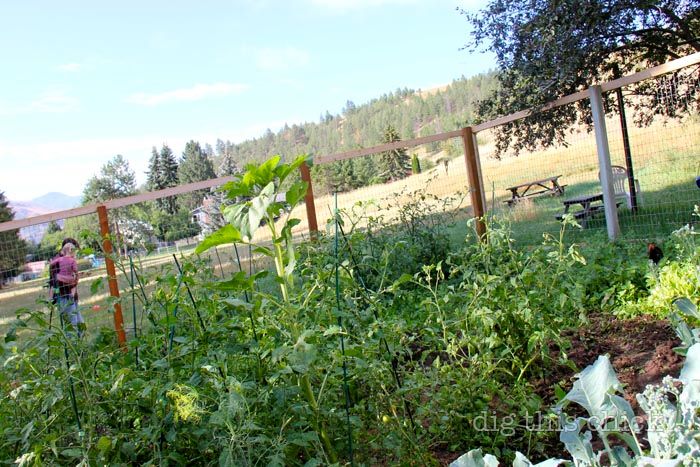 Stairs are complete (yet not officially 'open'; still need railing):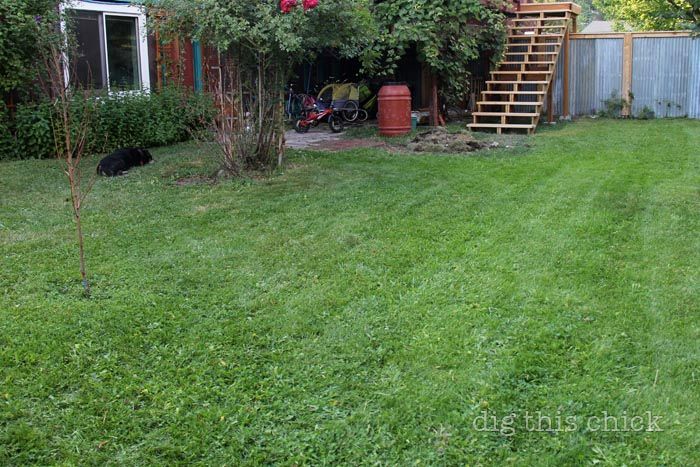 That window you see? That is the apartment/my studio!

Next up: handrails! We aren't sure what it will look like just yet. Thinking about a combination of mimicing the rain wall and hog wire.

Nice, big 4×4′ landing and 4′ wide stairs
Alice ponders the dog condition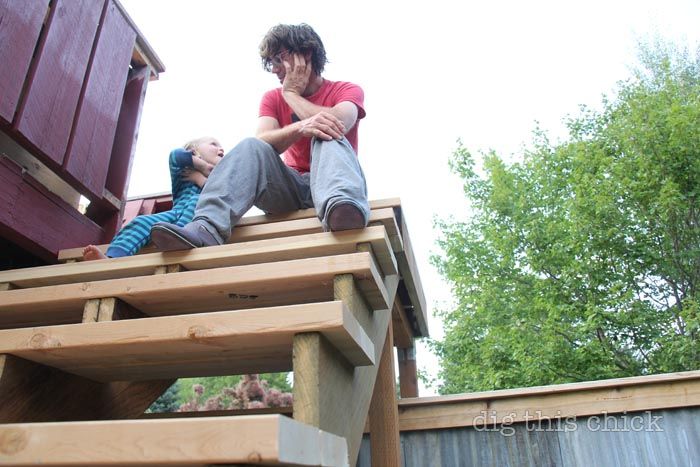 And? He was so surprised! It was awesome. Andy rolled in after midnight. I wasn't sure he'd notice the new construction in the dark, after a long eight days on the river and long drive home. He ascended to our front door, I waited at the top and he hugged me. "Good to see you, baby. What's going on on the deck?" He was blown away. By the exquisite construction, the surprise. Oh, it was so good. And so fun to give a big no-occasion gift like that! I will do it more often, gifts for no reason at all. Just, I appreciate you gifts.