"Mama, can I please be in charge of my preschool?" Margot asked during our back-to-school shopping yesterday afternoon. She went on to explain that our whole family could be involved but she wanted to call the shots. Namely, open the door, walk in first, say hi to teachers and kids, find her cubby. Demonstrate her independence, leadership and ownership. I get it. I smiled and listened and felt that same heave as the first day last year — the swelling ache that happens in the exact place where she occupied my core for nine months. My body has a physical reaction to her growth, just like it did when she grew from a cashew to a pumpkin, just like it did when it contracted and pushed her into the world, just as it always will every frozen moment of pinch-myself-that's-my-awesome-daughter for the rest of my life.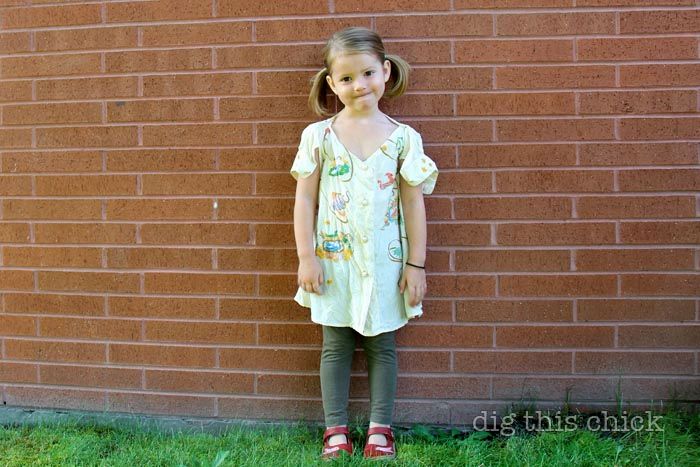 She's been excited for weeks now, asking often when school would start. Last night she laid out her clothes, helped me pack her backpack and told me what she'd like for lunch on that first day. I love packing her lunch a whole lot.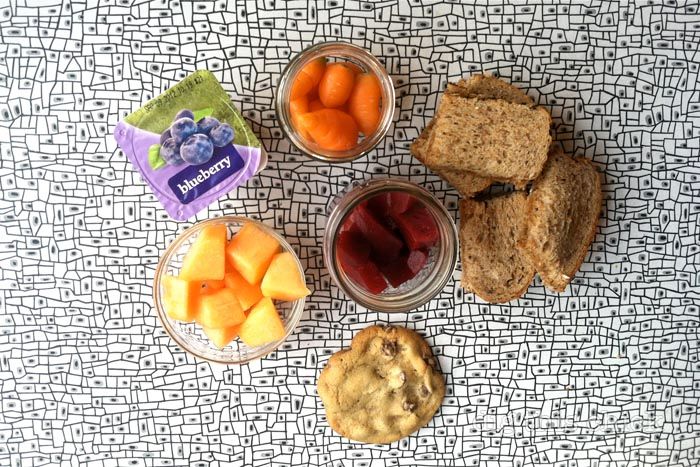 This morning, we snuggled in bed for a long, really fun bit where she giddily, regularly screeched I am going to school today! In the kitchen, I poured the coffee Andy had made just before he left for work, prepared oatmeal and discovered a little surprise from daddy. In addition to coffee, he had also made cookies for his girl.
Arriving, Margot entered with upperclassman confidence through the giant double doors to the sign-in table, casually saying good morning to the director and locating her starfish hook. She was proud and exceedingly happy. Heave.
My little extrovert explored, introduced herself and found a place next to her friend Lucy at the art table. Earlier she had asked me to stay for a bit and read a book. Ruby and I sat with her and, after a few minutes, she smiled and said. "OK mom, I love you. Give me a kiss. You and Ruby can go now." And so we embraced. I held her wondrous little kid frame, inhaled, pressed my cheek to hers and whispered I love you so much. I left, Ruby on my hip and a little sad to leave her sister, Margot all pigtails and giggles, writing her name with a red marker. In charge.