I have a million ideas queued in my head right now. To do, to arrange, to share, to make, to finish, to start. Today — as coffee cut cream in my mug, as sun fought through the thick smoke haze that's got us all disoriented, as my daughters scooted about all bed head-shiny — I decided to not do a lick of anything because I felt I should. I announced this out loud to my daughters, as they chewed granola.
"OK," said Margot with a yogurt mustache. "So, we could, like, totally play family." Ruby nodded.
I had a dream in the morning, just before waking up. I came home to my house and Andy was in the kitchen with the girls and he said Babe, look. Babe, she's home. and he was holding Olive. Everything was brilliant and electric and she purred and I buried my face in her fur. I touched her ear tufts and counted her belly spots with the kids. And then she looked straight into my eyes and we were locked there in a deep, spiritual stare. Everything was blurry around me. She was peaceful and pensive. I woke up. I smiled and I sat right up, knowing for a hot second that it was real. I believe Olive is dead. My dream was my goodbye. I got to see her and hold her one last time and for that I am thankful.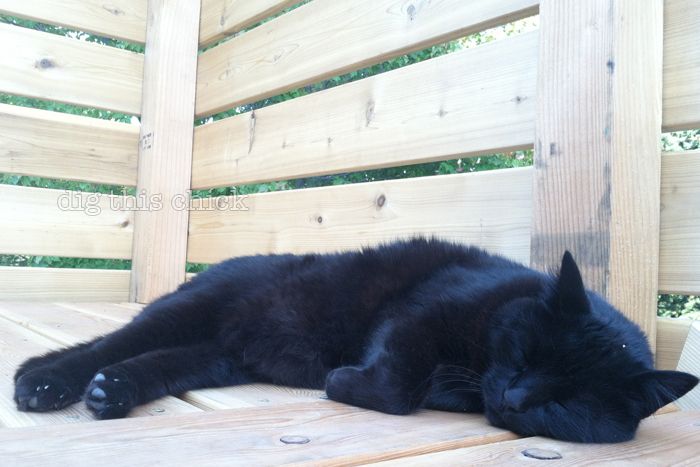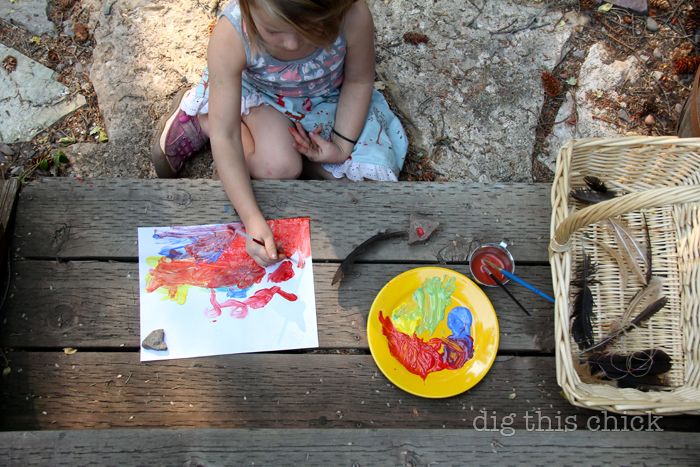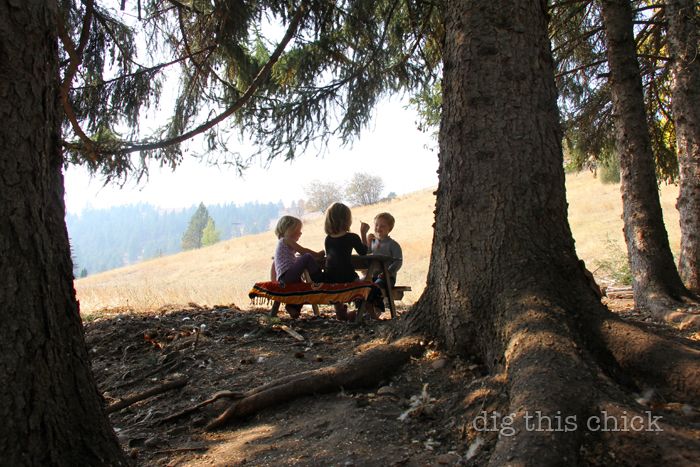 Our day was breezy and random. I finished arranging my studio while Margot and Ruby played Boxy Heads. Boxy Heads is a game they invented where one places a box on their head and then runs into objects and exaggerates their fall while shouting BOXY HEADS! at high decibels every nine seconds. We cleaned a bit, had a friend over, ran a few errands, cut down branches, painted feathers, had more friends over and then Margot surprised us all when she hopped on our neighbor's bike and rode off. So that's what we did for the rest of the night until just before bed. I could hardly breathe though my excitement for her, my pride in her.
I haven't made a home video in years and felt compelled to do so tonight. Its repetition might be tedious to people who aren't Margot's grandma but this song* is so rad that you just might make it through.
with love,
dig
*Rise by Eddie Vetter