As much as Ruby misses Margot while she's at school, I believe she is also stoked to have mama all to herself.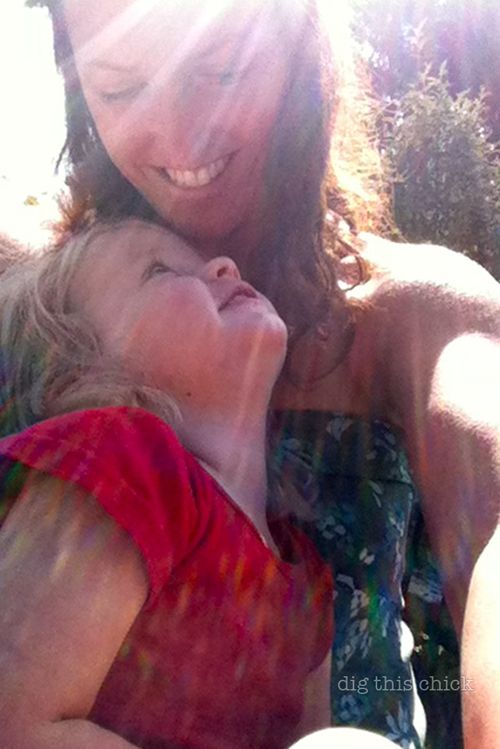 While our family all together is surely my favorite, I also cherish and need the one-on-one time with each of them. Dates with my love, dates with my bug, dates with my sweet potato. It's good to have the undivided attention of another, for people big and small. Not only does it strengthen our individual relationships but it also strengthens our group dynamic. Layered needy creatures, we all are.
I too miss Margot when she's at school. And I too am stoked to have Ruby all to myself. It's so fun to cook with just Ruby, garden with just Ruby, talk with just Ruby (I am amazed at how much she has to say without her chatty sister around), play with just Ruby.
Just us. She's rad.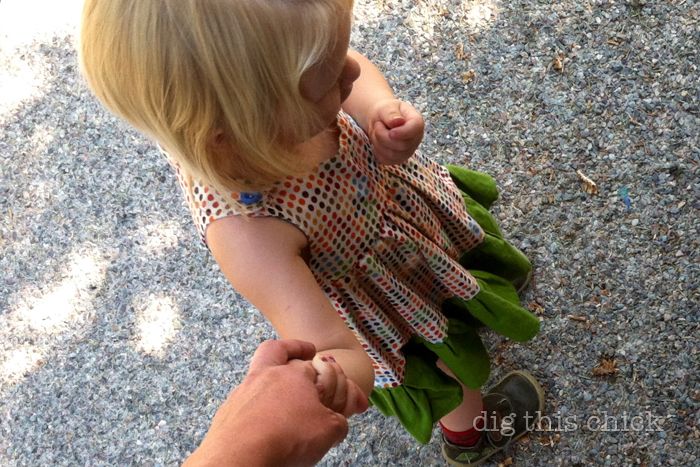 I've been thinking a lot on Ruby, my baby who isn't a baby anymore. She is my constant companion, almost always either in my arms or within arm's reach. We have been tight like that since she came home from our scary hospital stay; it has been my instinct to constantly hug her for the last 2 1/2 years. Ruby, against my body, healed my broken, fearful soul. I wrote about it in this week's mama digs: Holding Ruby.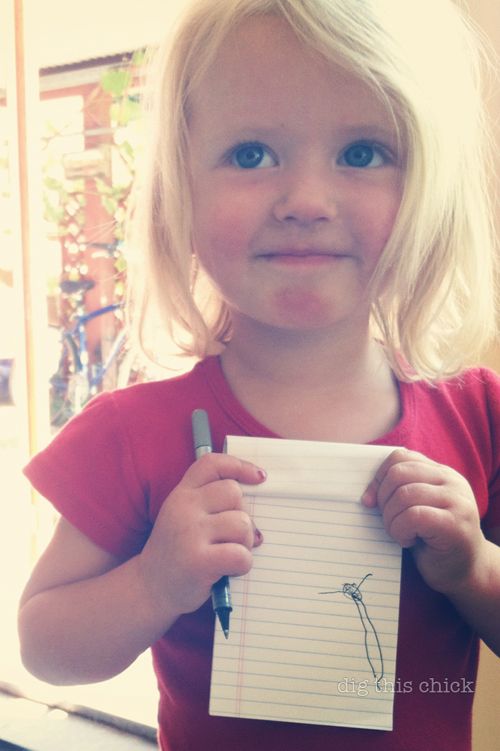 Ruby with self portrait