An alarming BOOM that came from the living room. The sound startled me but I was pretty sure I knew what it was whereas my friend's eyes grew wide and concerned. What WAS that? she asked. I cringed as I told her a bird had hit our window. I've already buried one robin this fall.
Most of the time it's a subtle tap and they fly off but this sounded like a broken neck. We looked a full story down to our driveway to see my big black cat, hunched and excited with a limp robin in his teeth. Damnit.  Sam looked up at me when I shouted his name and begrudgingly dropped the bird on her back. Her rusty feathered chest rapidly heaved up and down. She's still alive I screeched as I peeled outside and down to her, Sam watching from a few feet away. 
I've killed injured animals before. I've hauled mangled dead animals, large and small, off the highway. I hate it. But I do it. I actually think it is one of my purposes, to help these animals. And because of that, I encounter it a lot. They find me. I thought I'd have to end this bird's suffering but when I picked her up she looked at me and settled into my palm. Her oily eyes blinking slowly, her beak paralyzed open with stressful gasps. I called Ruby and her friend to come study the delicate creature up close and then we made her a little nest and placed her in the sun. 
She tipped back, her little bobble head looking at the sky. She was unable to use her legs but her wings seemed in tact. She might be ok we said hopefully. I repositioned her as I imagined I'd like to lay if I were a freaked out and hurt bird. Eventually her beak closed and her breathing slowed. She settled on her belly. Ruby and Magnolia made a seat next to the robin and watched as she gained strength and confidence and, eventually, flew away.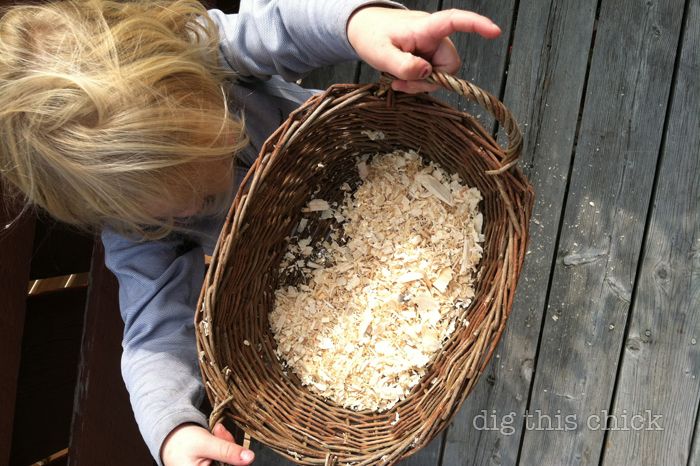 Sometimes it seems like there is no way. Sometimes a thing seems so broken, odds stacked against survival and success. And sometimes all it takes is a little love, a little belief, a little attention. A safe nest and hopeful hearts. And flight happens.