nuggets: bits of the season in photos and words
I love fall so much. Everything tucks in. Decayed plant matter into soil, birds into down, people into homes. We have a reserve of summer's solar energy to last us through the chill, damp, fireside months. We don't draw too much at a time because we're wrapped up, hunkered down, gathered, snuggled and tucked in.
I've been feeling especially inspired and creative lately. I think much of it has to do with getting groovy in my home. I hadn't really settled in, arranged bits, perfected corners. We moved in, did a ton of work texturing and painting walls, ripping out bathrooms, tearing up carpet and redoing electrical. Oh and building a fence, a chicken coop, a staircase off the deck, a painting studio for Andy, stone stairs up the back. In the midst of and around home reno extravaganza, summer beckoned us outside so the finessing and curating of our stuff never happened. We literally tossed and piled our belongings and went outside.
My not loving our interior composition is the reason I haven't continued my home tour. Thanks so much for your curiosity and interest in our new space! I really do love your requests to see more. Our home is becoming more ours and I can promise with certainty (!) that I will do a series of posts over the next few months.
But today? Today, it's nuggets. Of the electric fall variety.
:: Margot and Ruby have been playing sharks. Only they know the rules and when prompted to share, it is near impossible to understand. This leads to more questions and eventual frustration for Margot who feels like it is the most obviously easy thing to play on the planet. It usually involves bathing suits and lip gloss. Although it can also be played in puffy coats at the corn maze by the hay bales.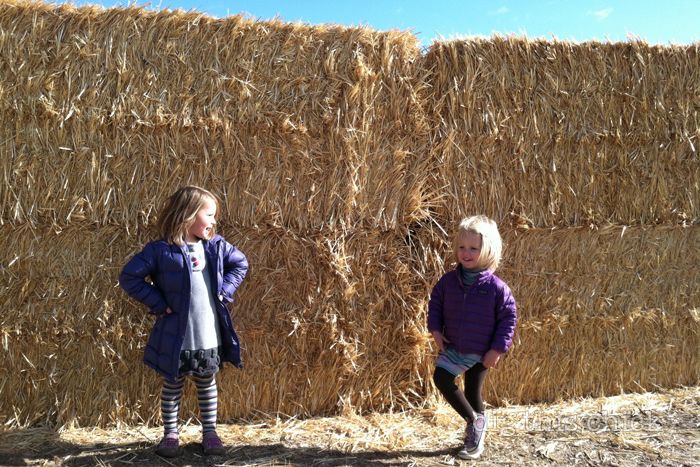 :: Ruby has started school one day a week. Mondays. I have so much I want to write about it and can't quite get it out just yet. Soon, I think.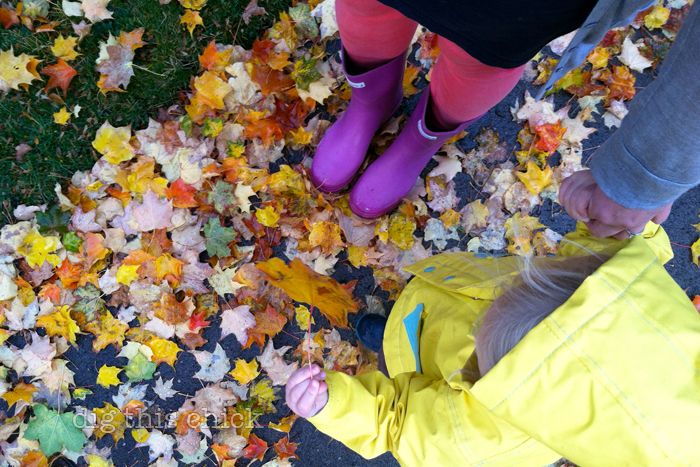 :: French Toast Fridays continue and are adored.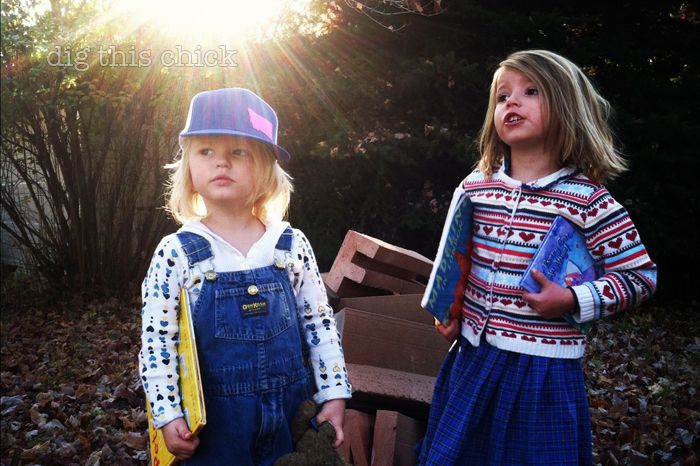 new customizable trucker hats (for grown ups and kids) in the shop 

:: We used to do a family walk every Sunday but haven't for a while. Last weekend we ventured out and remember why we love the slow jaunt so much.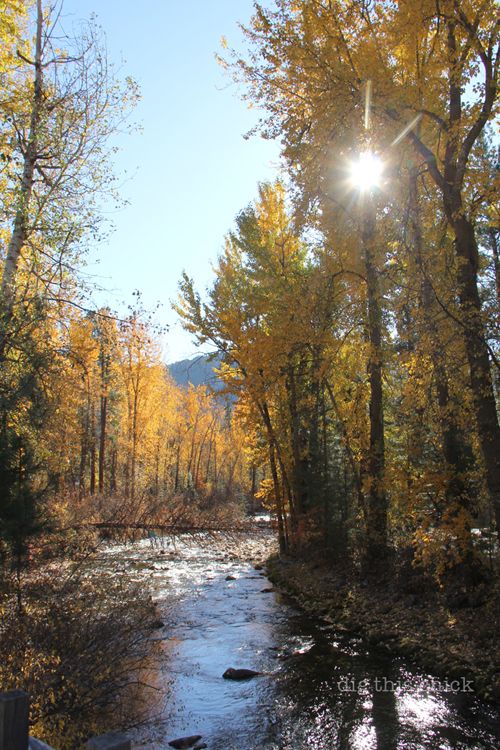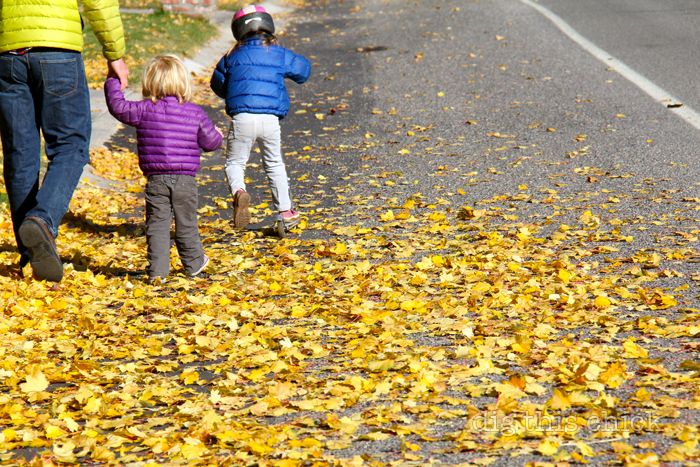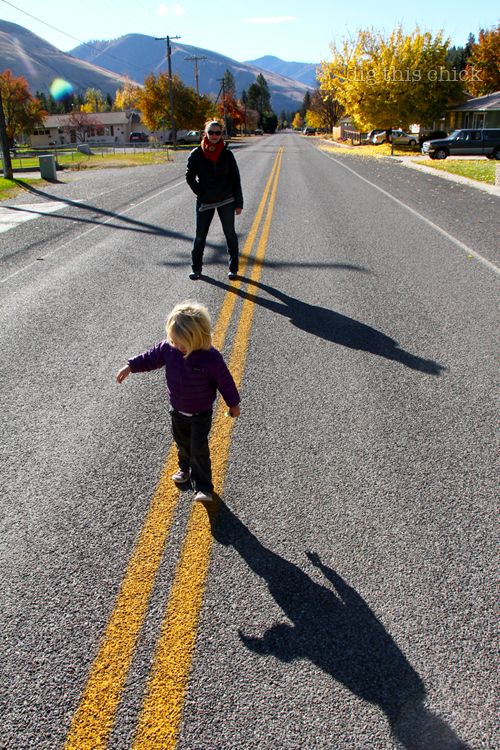 :: The girls and I biked to our neighborhood farm party which is this quintessential fall celebration. There's fiddle playing, face painting, hayrides and pumpkin carving.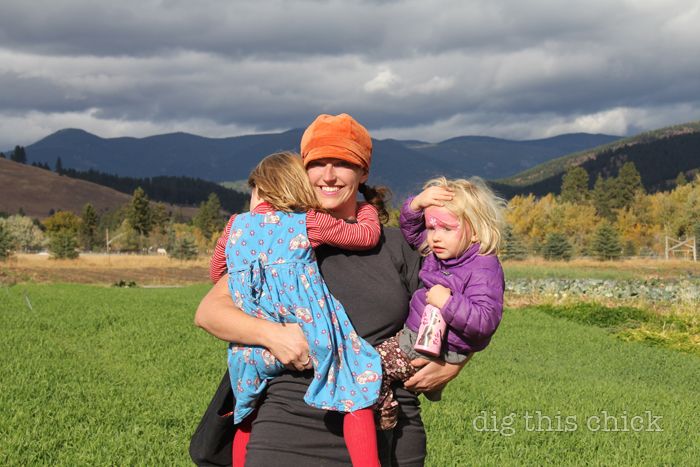 my awesome hat made by my friend, Piper & Paisley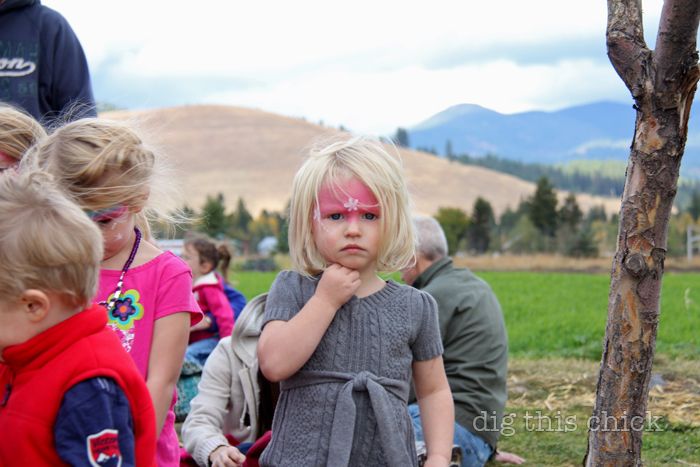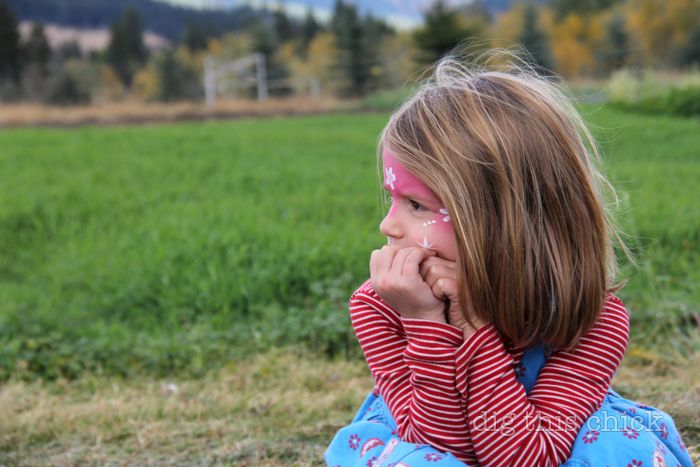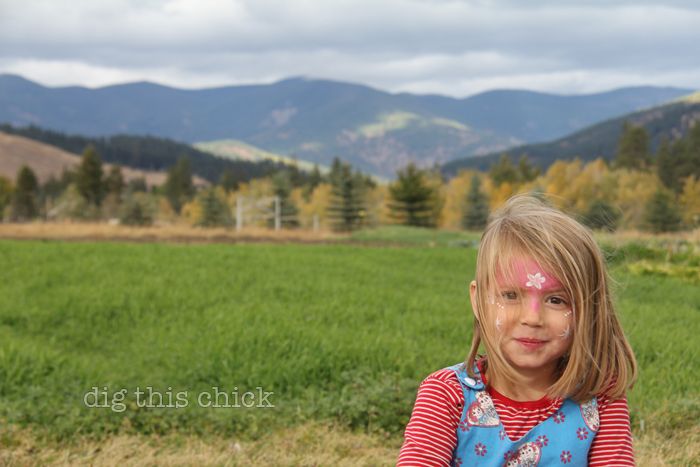 And while on the hayride I took a self-portrait with the girls. A woman across from me took a photo of me taking a photo and, as these things go in Missoula, we have 72 mutual friends so she was able to email it to me! Which I love.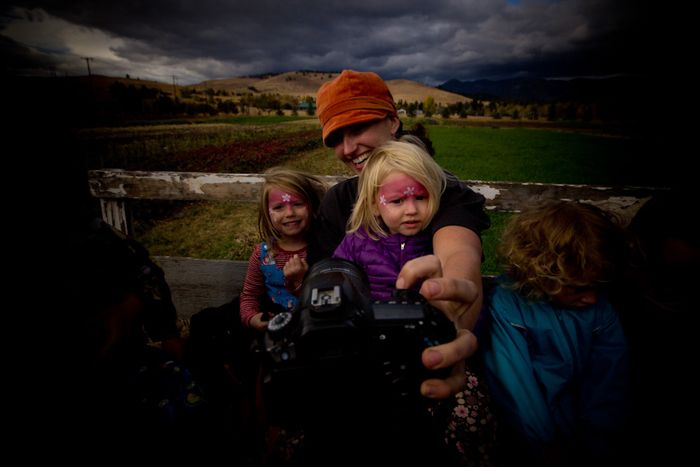 photo by Erika Peterman
:: We didn't end up getting our pumpkins at the farm party because by the time we turned our attention to the patch, they were pretty picked over. Instead, we ventured to our beloved Benson's where, out of hundreds of pumpkins in every shade, shape and size, Margot surprised me by selecting a lone, small, stemless dude.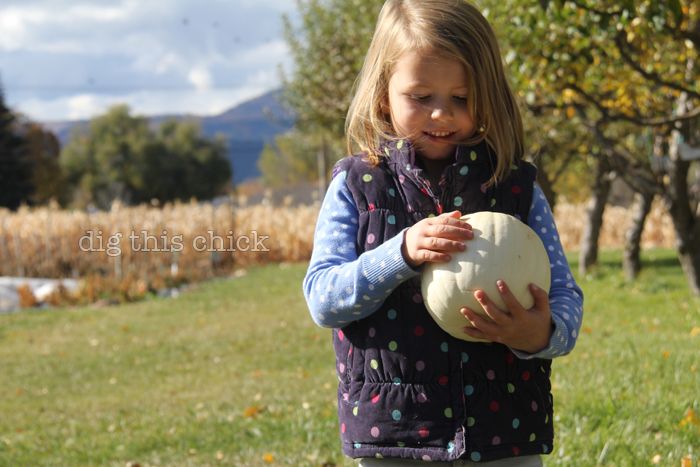 And Ruby carefully selected her 'little baby orange one' that she carried around with a matching carrot between her teeth.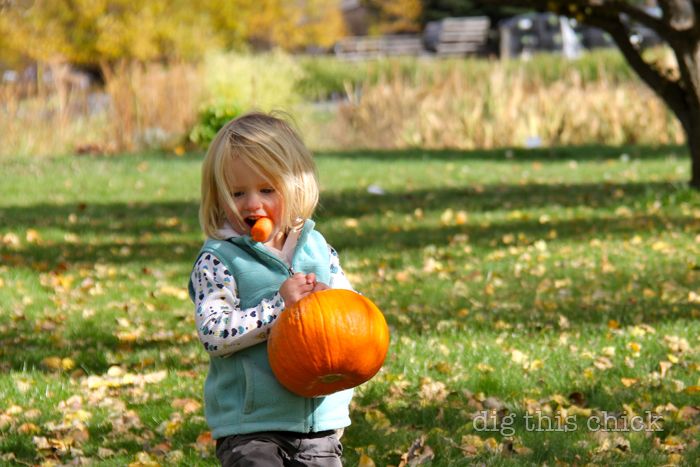 As we waiting in line at the farm counter, two women hauled in hundreds of dirt clad, neon orange carrots and began washing (including a two pound carrot that you may have seen on my instagram feed). We waited, chatting with sunny people over piles of beets, tomatillos, cabbage winter squash. And then the three of us sat on the sun-splashed grass and devoured their sweetness. I like these two so much.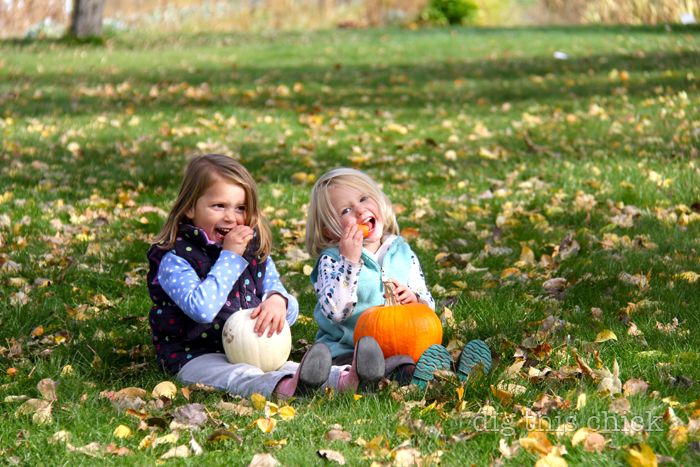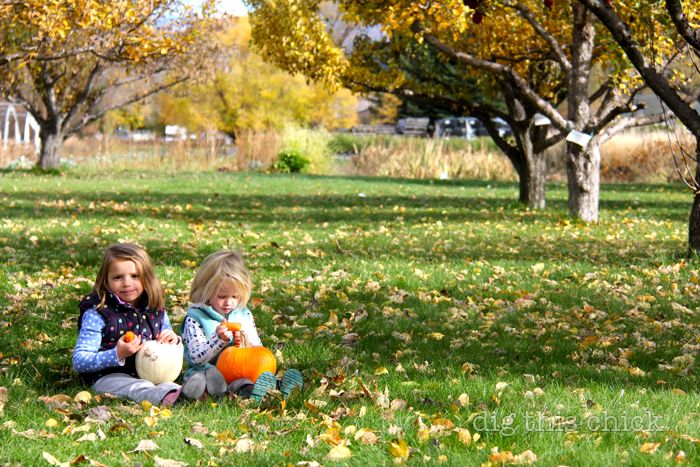 There was a lot of talk about how those pumpkins would carve up. Ruby abandoned all of her plans and enthusiastically instructed Andy to carve a circle and more circles because she wanted a pretend house for birds. She is very proud of her pumpkin.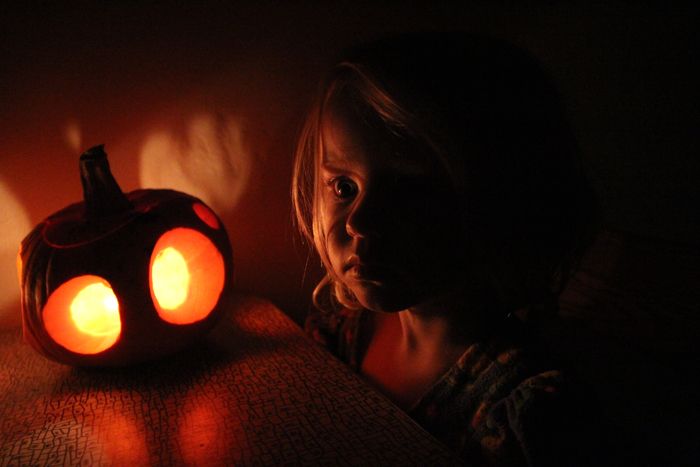 Margot elected to carve one 'teeny, tiny, really small rectangle and that's all' but the candle wouldn't stay lit. So we had a little oxygen-fire science lesson and carved a few more rectangles to make her pumpkin fairy hut.
:: I swear Sam has quiet moments where he sits and misses his feline sister.
:: "Mama, this feels nice."
We've had a skiff of snow on the ground for more than a day now. I know it will melt, I know we'll have a few more warmish snaps this month. At least I hope so because I have to get my garlic tucked in. Everything's neon and pliable until it's not so, perhaps today is the day. Also on the agenda: tucking into the sewing studio to make a few costumes: one 'red baby turtle' and one 'unripe beet fairy'.
happy hump day out there