A while back I got a wild hair to hack some limbs from the pine trees that border our property. In our process of settling into our new stead, we'd moved the coop (again! oy) away from the pine tree canopy into the newly fenced in area. With the coop no longer there, I had an idea.
As these things go with me, it was completely spontaneous. I was on my way to the garden shed to put a tool away. I set down the rake and picked up a handsaw to cut one branch and didn't stop until dark. I was wearing flip flops, a skirt and tank top. By the end I was barefoot, up in a tree, covered in sap, pine needles nested in every bodily nook possible. Man, it was fun. All got-get-em-Mowgli-style.
I had a hard time finding a good before shot but here you can see that the branches arched to the ground. Before:
And here, is when we first looked at this property last summer (tiny Ruby!). Before: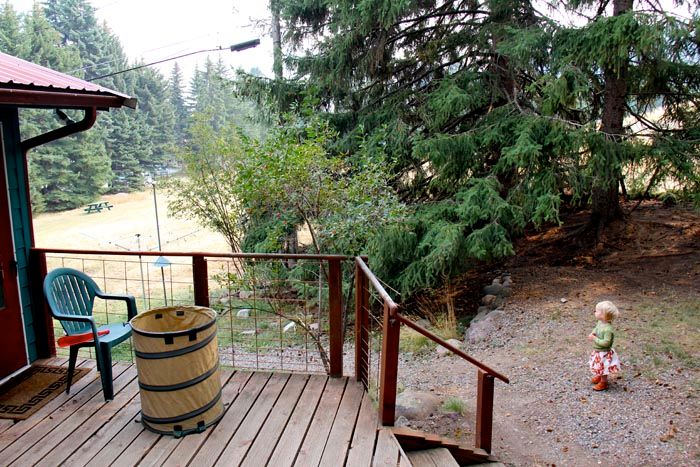 After:
I ended up raising the canopies of four trees by about ten feet. It has completely transformed our space and access to the public land we border. More light, more open to the hill (sledding soon!) and, as my husband's keen eye noticed, the perfect place for a trapeze. Margot especially missed her trapeze.
couldn't even see the garden shed from this angle before!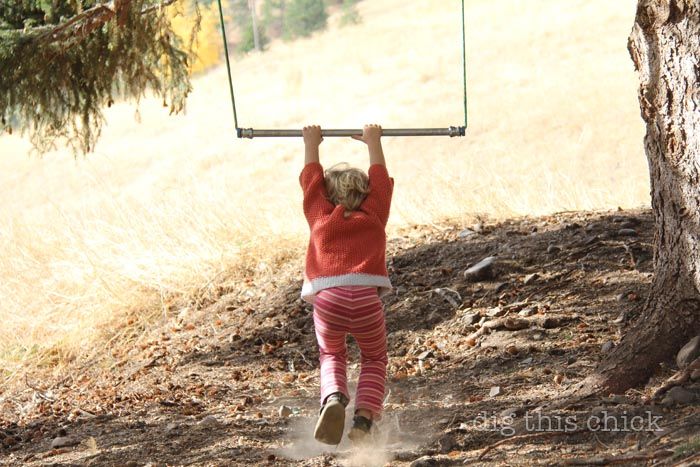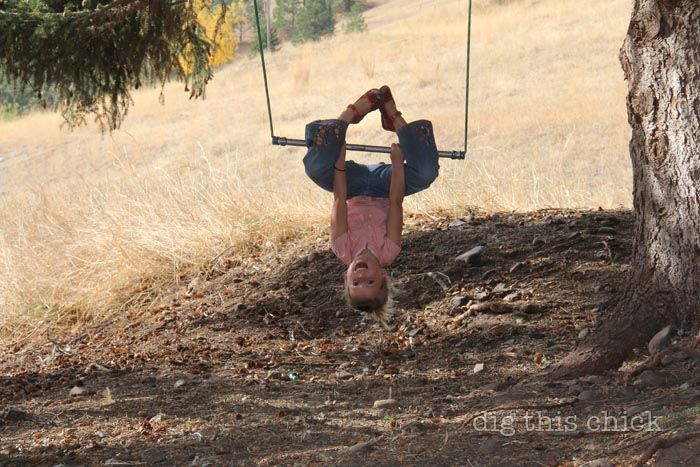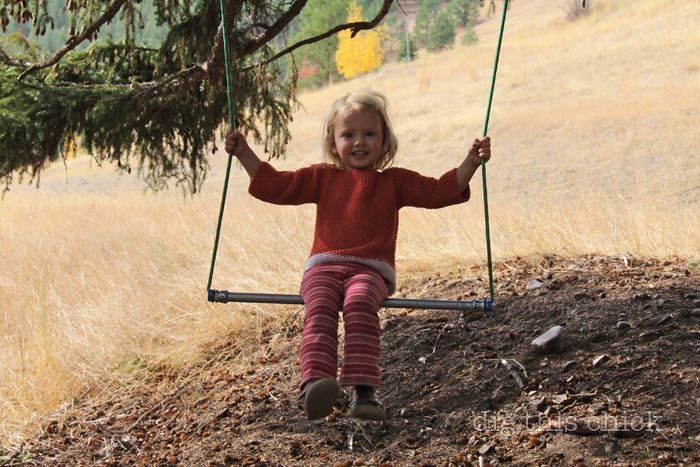 At one time, our plastic baby swing hung from the crabapple tree until one day when it flew off with Ruby in it. It flew off with Ruby in it. This was one of my crazy-morbid-mom thoughts that I thought would never happen and it did. See, Margot and Ruby had this habit of twisting each other up as high as they could and letting themselves spin like mad. Well, there must have been a weak spot in the rope or something because, one summer afternoon I heard shrieking and raced out back to find Margot helping Ruby out of the baby swing like 12 feet from the tree. Homegirl was unwinding from one epic twistup, the rope snapped and she rocketed into the field like a rock out of a slingshot. She was totally fine.
So. My man built a sturdy little swing in it's place.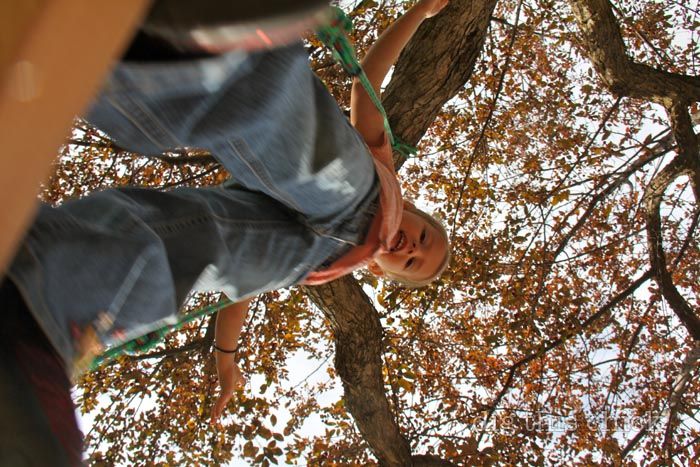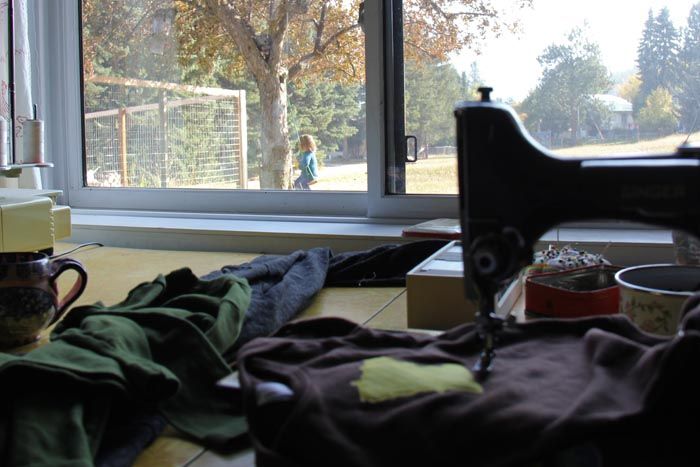 view from my studio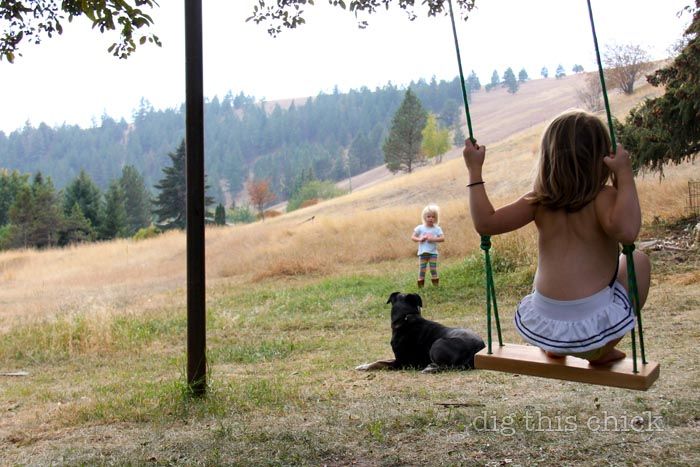 The Swing. A simple, joyous toy made from scraps, a tree and a desire to soar.
:: :: ::
In this week's column, I wrote about an uphill climb (literally) I waged with my daughters. It was boring perfection and perfect boredom all wrapped up in flat tires, determination and a hillside sprint. Click to read mama digs: right where we ought to be.