nuggets: bits of the season in photos and words

I looked back on my blog to last year at this time. I first scrolled through the photos of my tiny children, a swell of nostalgia and ache for them to return to that age for just one full minute. In those 60 seconds I'd meditate on their little bodies, their voice, their movement. I'd press my face into their eyelids and kiss the soft, hollow spot behind their earlobes.
My post was written several days after Thanksgiving and started with this:
I know Thanksgiving blog posts were like so five minutes ago but that's cool with me. I still wear bootcut jeans too.
I found solidarity with my last-year self. I considered going back to 2007 — that Thanksgiving my belly was round with Margot — and rolling through the last five years of photos and words at November's end. But in my sniffling sentimental state and with both kids at school, I have elected to focus on this year's holiday. I'll save that memory stroll for another time, one where my kids are asleep down the hall so I can visit and rub my nose against theirs when I feel a heart surge to touch their aliveness.
nuggets.
:: We spent Thanksgiving on St. Mary's Peak, in a friend's cabin. Seven of the steepest switchbacks I've ever seen; I am too chicken to drive it in the summer. Add 5 inches of snow and I was out.
Andy put chains on the truck and muscled his way up, literally inch by inch, while I pulled a 65 pound sled of children. We beat Andy (who of course made it safely) and, holy smokes, was I exhausted after that climb.
We then hiked into the cabin, a small space on stilts overlooking the Bitterroot valley. And there we stayed for two days.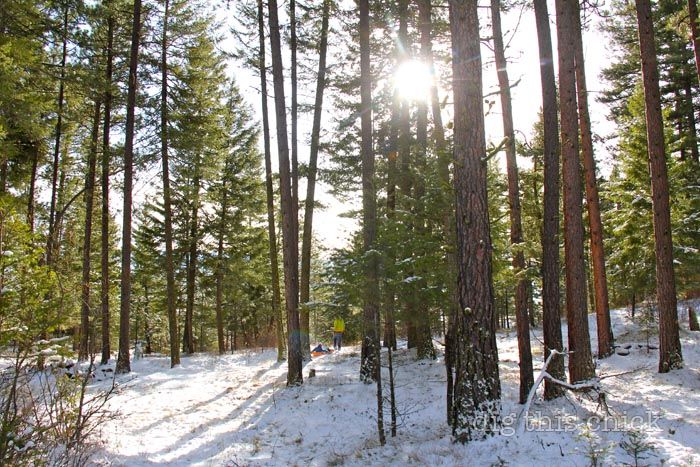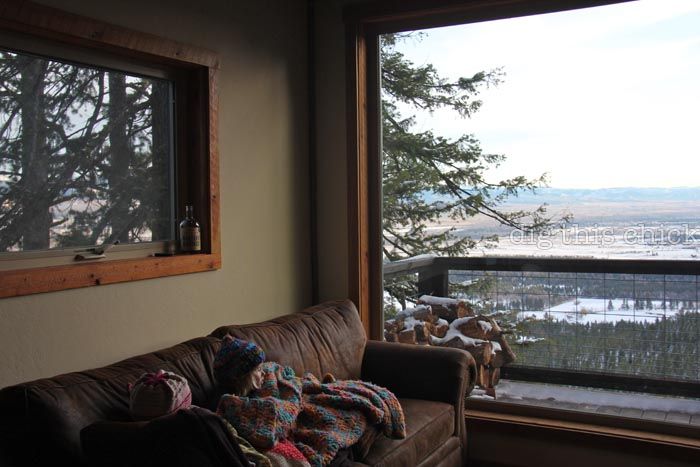 :: The cabin has a small oven run on a generator but no running water so we made everything at home, the night before and morning of. I woke at 4am to put our 23 pound bird in the oven. Ruby fell asleep while the brussel's sprouts were baking and Margot fell asleep at the table in Andy's lap so our dinner was quiet and happy, just Andy and me toasting and eating, in our socked feet on a mountaintop by candlelight.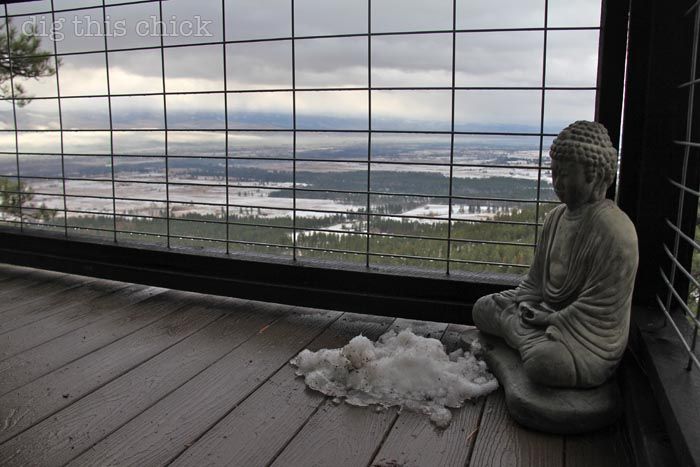 :: Ruby turned three.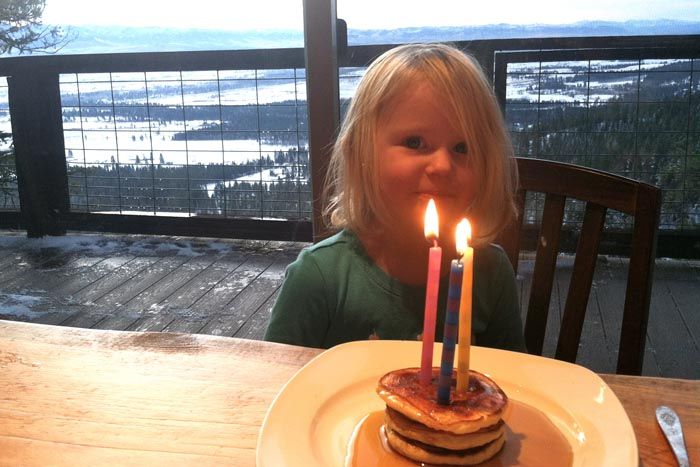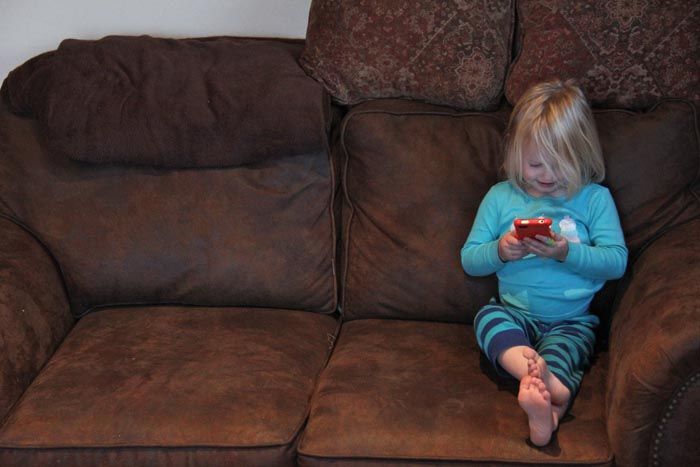 talking to my mom and dad after pancakes

:: If there were an Extreme Family Sled competition, I feel certain we'd win.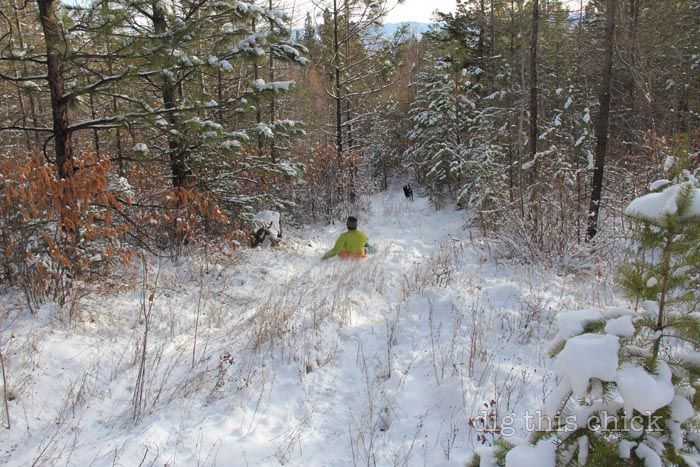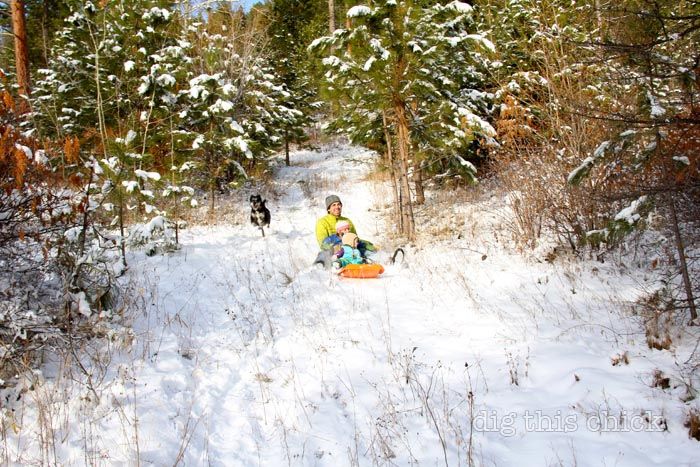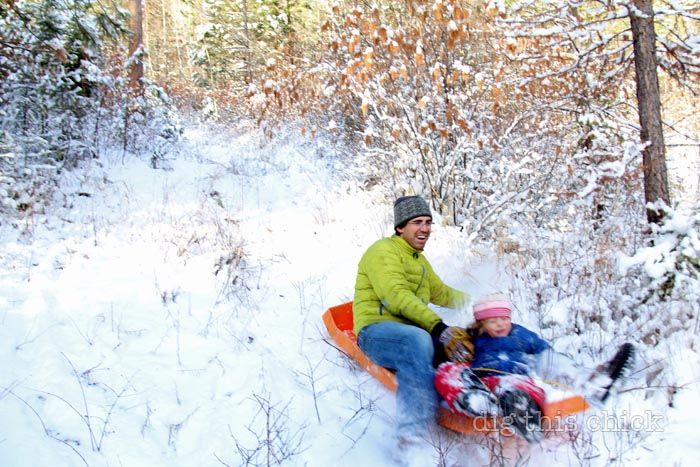 And here, my family waits for me to hop in. With all four of us, we were a rocket of laughter, screams and squeals. "Come on mom! Let's GO!"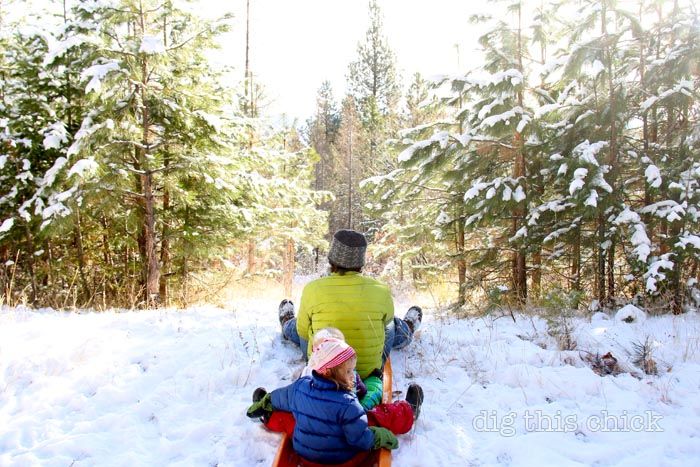 :: She had a good birthday, I believe.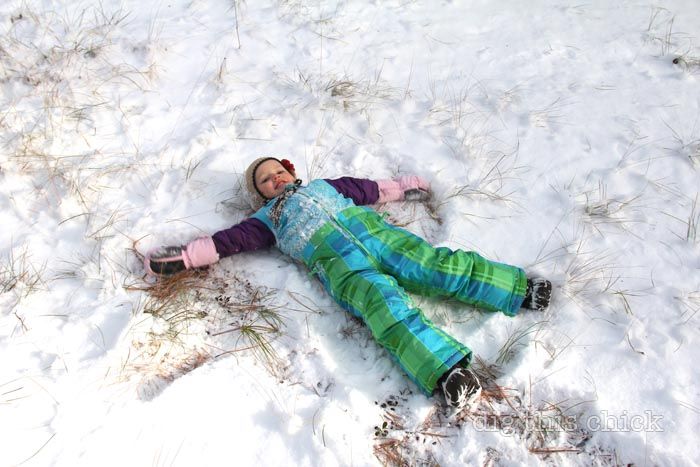 :: I loved on my girl at 10:08, the time she first gulped oxygen into her lungs three years ago. This tradition of ceremony around the exact moment of birth comes from my mom who has told me she loves me every year for 34 years at 7:38pm on February 8.
:: We left the cabin to prepare for Ruby's birthday party, which I wrote about in this week's mamalode column. Click to read mama digs: perfectly three.
:: I gave Ruby her doll the on Thanksgiving morning. Why wait? Be still my heart, she loves her so much. She named her Dolly.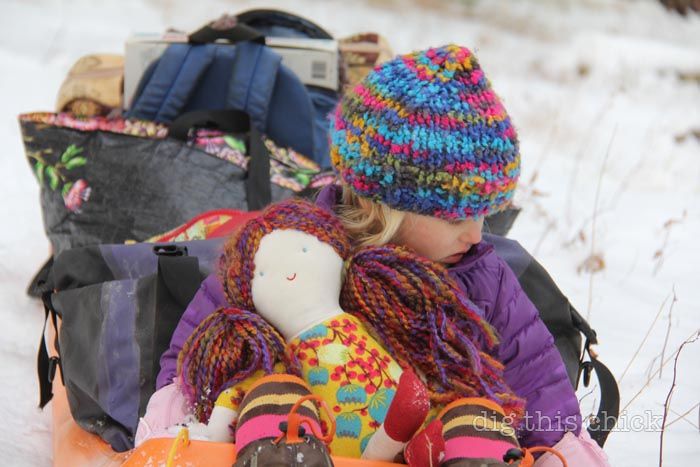 Many of you asked for pattern details (especially the hair!). I'll do my best to make some sense out of my spontaneous construction and post it soon.
:: Saint Mary's Peak from the valley:
:: Andy swings an axe to a chorus of The Itsy Bitsy Spider.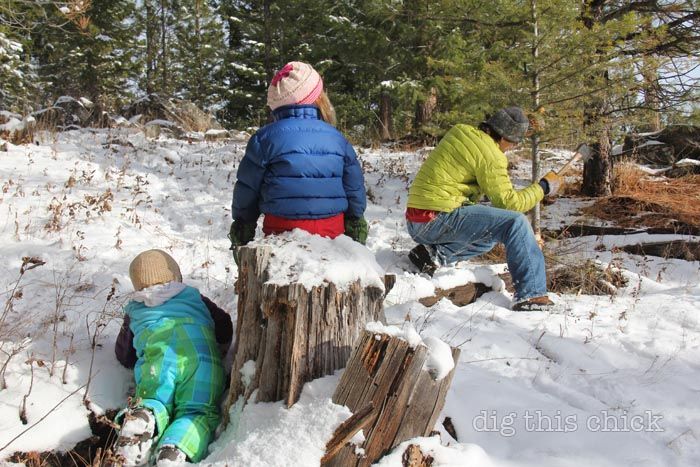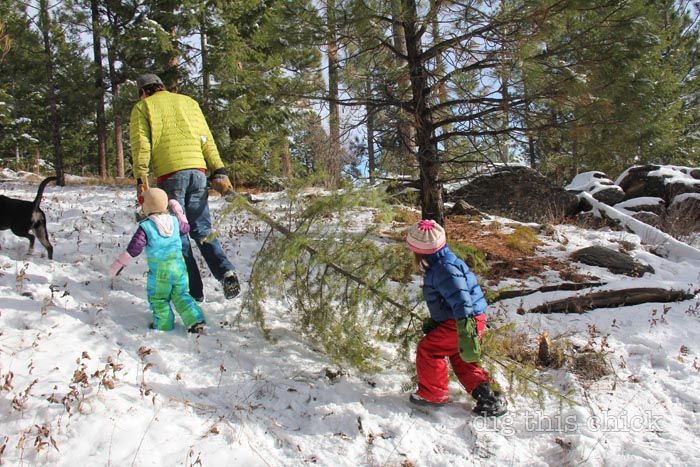 :: Endless rounds of Go Fish and book reading.
:: Friends hiked in for a visit (more Go Fish) followed by Andy's dad and stepmom joining us for an evening (more Go Fish).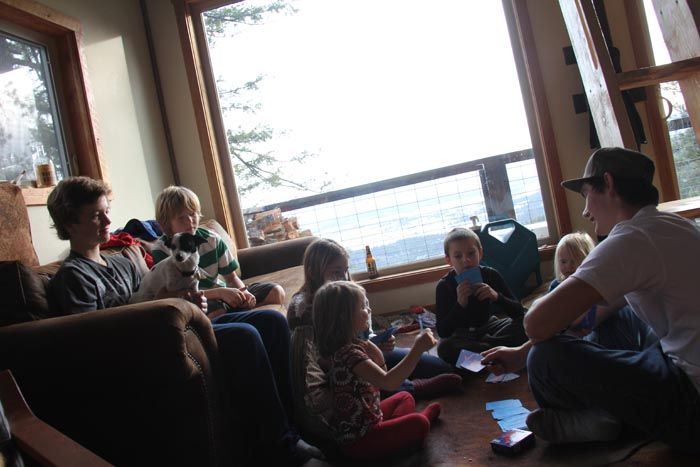 :: "Mama I have a great idea. How bout I just sit wif you and eat snow all day night!? Because I like you."
Ruby, darling girl:
I like you *so* much that it squeaks in my bones, way deep, deeper than I knew existed before I met you. I like you smooth and steady as my blood through veins, a river of love into an ocean of life. I like how you drop the "s" off of beginning of most words. I like to 'nuggle with you and 'leep with you. I like your cheeks and your fuzzy eyebrows. I like to hold your hand and read you books. I like that you paint every single day. I like how much you love animals. I like your curiosity. I like the hugs you give your big sister. I like you grumpy and happy alike. I like that one blond curl behind your right ear, the one that waves at girlhood.
Yes, I'd love to sit and eat snow with you all day night. Because, before I know it, it'll be next year at this time and I'll wish for 60 seconds of just that.
Love,
Mama