Well hello there.
Goodness I have written and deleted about 17 sentences to begin this post, an ocean of thoughts holding, back, waiting to swim into paragraphs. This here, now is the first I've written or even engaged with my computer in eight days. I don't know the last time I took that much time away from the keyboard. I also unplugged from email and social media, other than an occasional photo post on instagram. It's been a restful week that I really, really loved.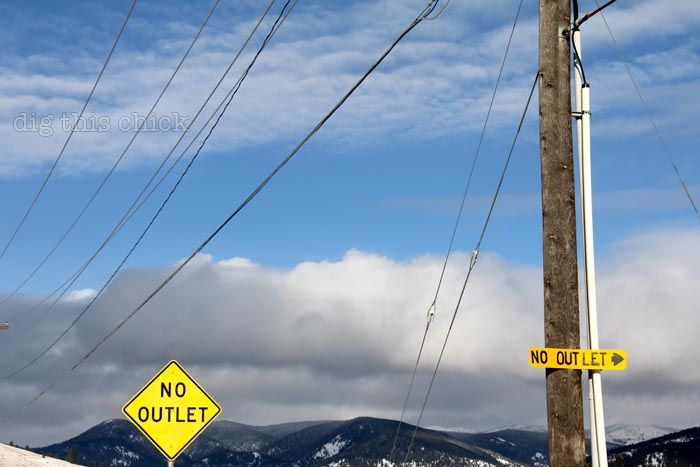 Family began arriving on the solstice, the day of Margot's birthday party. And, since that day, we've had a house full of family and friends. The front hallway piled with snow gear, the countertops barely visible through a jolly clutter of dishes, food and beverage.
Now, sheets are being washed and our kitchen is restored. The extra chairs and table leaf sit by the front door, waiting to be carried to the garage; again, we only need room for four. I already feel nostalgic and my parents are still cruising through clouds back to their home. It's quiet but I can still hear Bakka (my dad) roaring and my kids squealing from the bedroom. It's still but I can still see Grandma Joan (Andy's mom) nested into a quilt telling the same story over and over and over, the one where a bear invaded their campsite when Andy was two and ate everything except her chile. I am alone but I can still feel my mom's tight, tearful squeeze, the one that I understand so much now that I have daughters.
So I am tackling one of my favorite weeks of my entire life with one giant post.
ready?
nuggets.
:: We celebrated Margot's day with a Solstice Sledding Birthday Party.
We made luminaries which we spread from our front door, across the hill and as we settled into a rhythm, 27 seemed the perfect number. Which felt so right on.

Do you know about this awesome initiative for the Newtown families? So good.
And there was sledding, homemade pizza, backyard bonfire and cheer.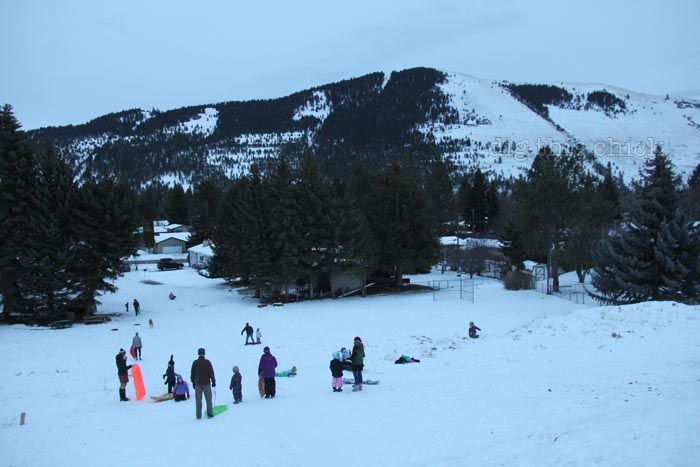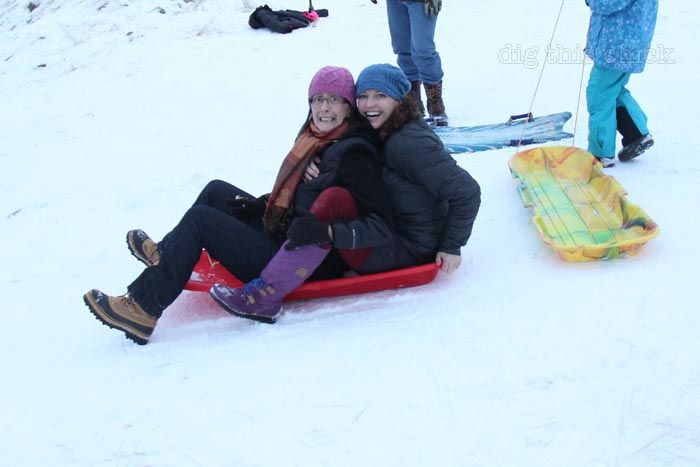 Oh how I love the woman who birthed my husband. Feels not-enough to call her my mother-in-law.


We eventually moved inside (where a few of us stayed up SO late). A friend realized the potential of nearly all the kids in one place at one time and directed a photo. My post-photo-download-surprise-favorite is the adult reflections.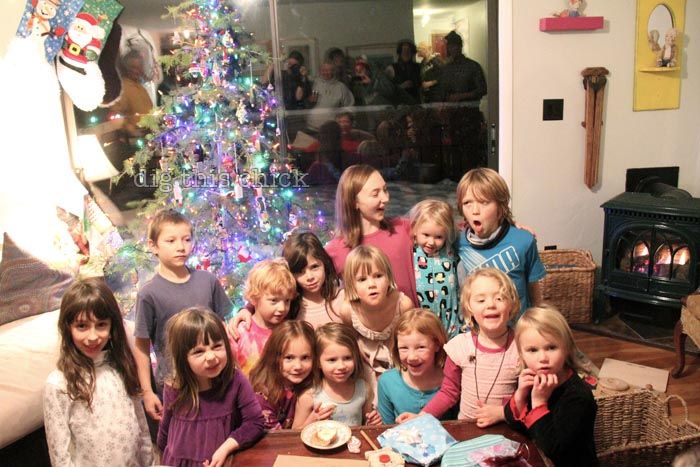 :: Christmas eve day was a magical, slow day. My parents were traveling to us and we prepared for their arrival by grocery shopping, reading, walking, dreaming and cooking.
Our local park has an ice skating rink (maintained by a generous neighbor) and Margot was enthralled this year, which led to some hand-me-down skates. She's since been twice.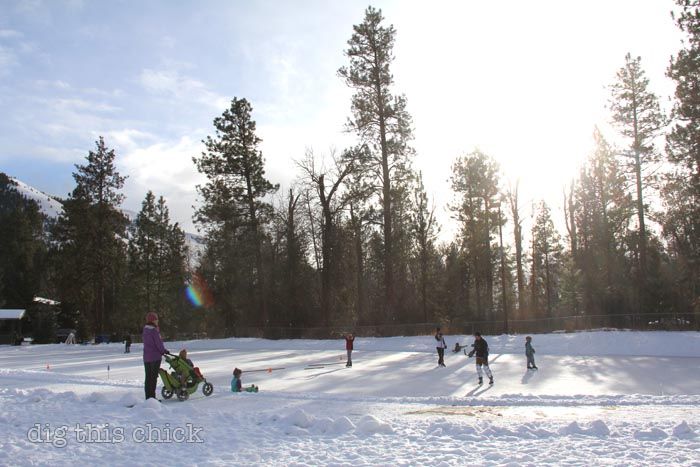 But, before the skates were scored, she was pleased as punch to watch and run on ice.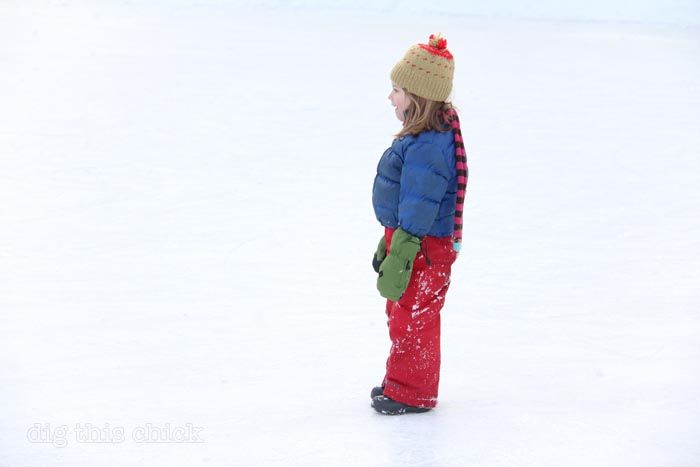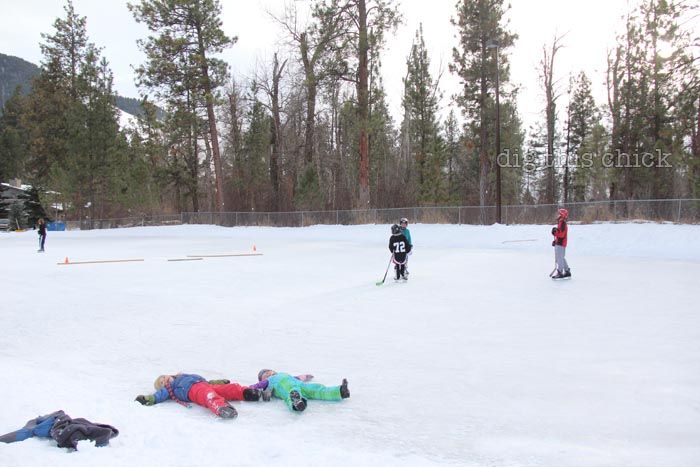 :: My parents arrived with new snow.
My mom, mother-in-law and Margot spread reindeer food in our backyard.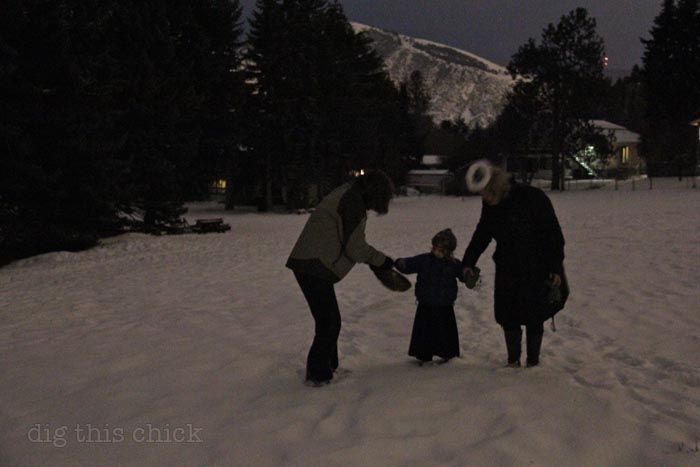 Later that night, Andy hauled a 2×4 out there to make sleigh tracks.
:: Christmas day was breezy, with friends and family. We began opening gifts that morning but it continued as it felt right, lasting a few days.
The biggest, messy, fantastic deal being some packing material included with a gift. It started out mellow and fun and turned into an explosion that took eight adults hours to clean up.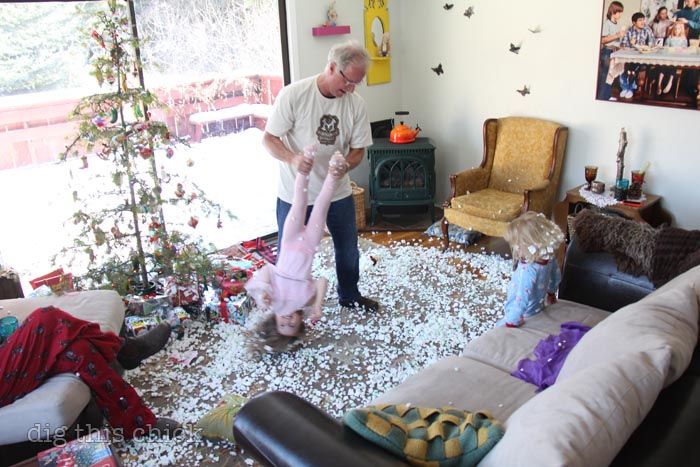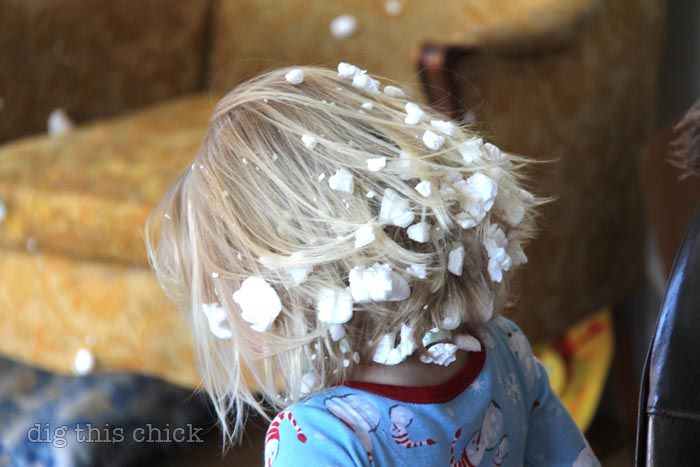 Worth it? Yes.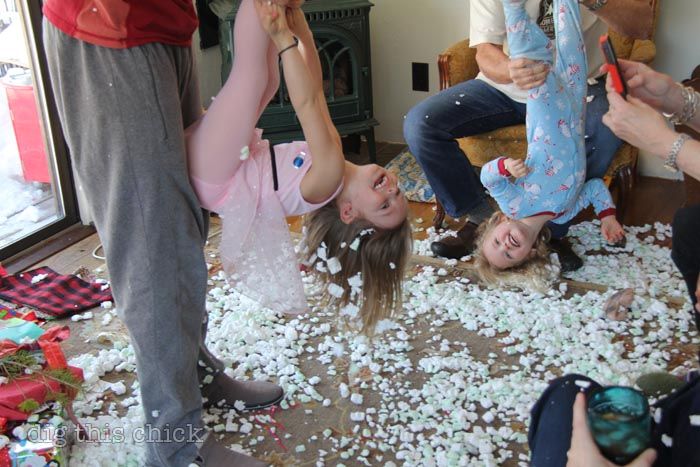 :: I snuck in just one chilly, fabulous run.
:: The new kitty we are fostering (with intent to adopt) is wonderful, mostly. He loves our pets and people, our pets and people love him. Totally wonderful except he prefers to pee on the guest bed. I've washed bedding seven times now (in and around my mother-in-law sleeping in there. oy.) Not giving up just yet, as I am sure he is trying to tell us something. I am still hopeful our home can work for him. We took him to our vet and he is super healthy. What up, dude?

If we adopt, we'd like to call him Norman.
:: Later on Christmas day, we sledded and sledded and sledded.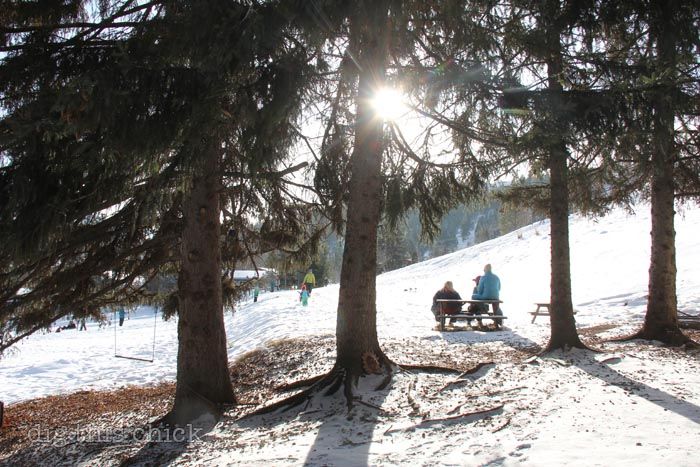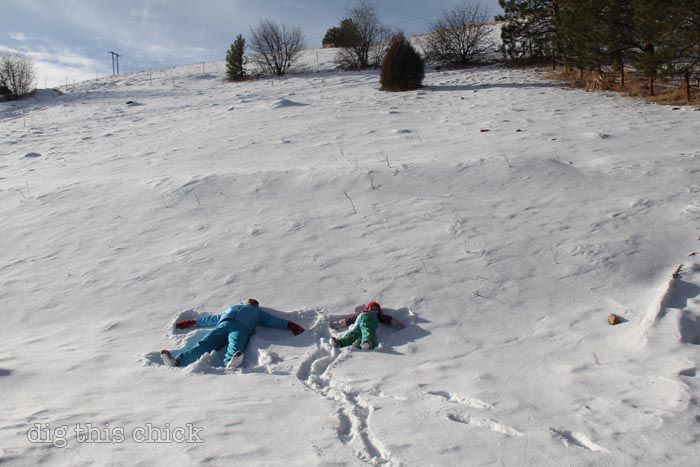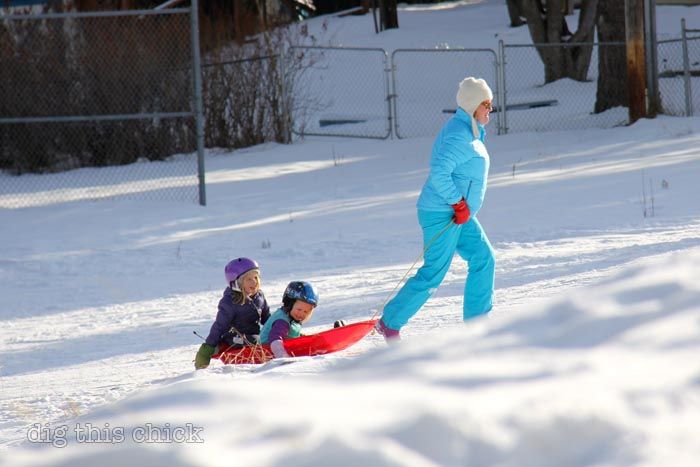 my mom, Margot and Ruby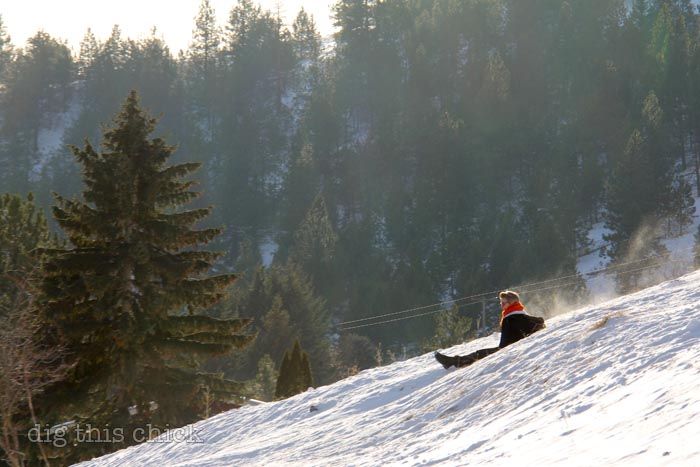 Our dear friend, Laura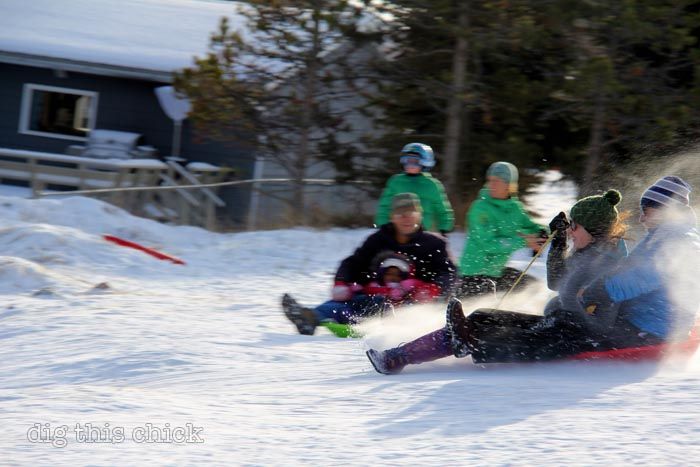 My dad and me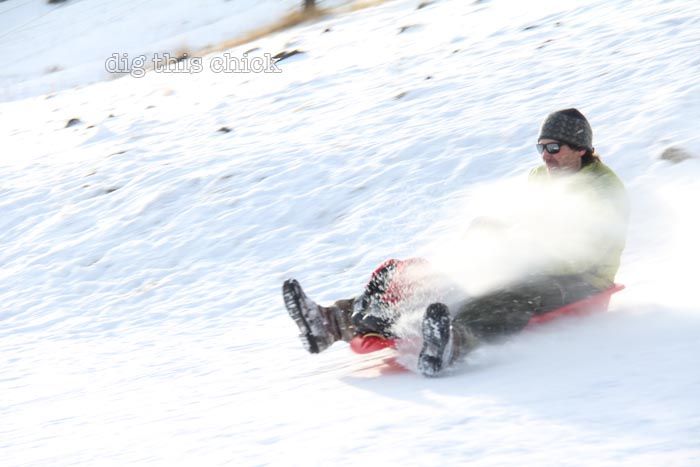 Andy and our girls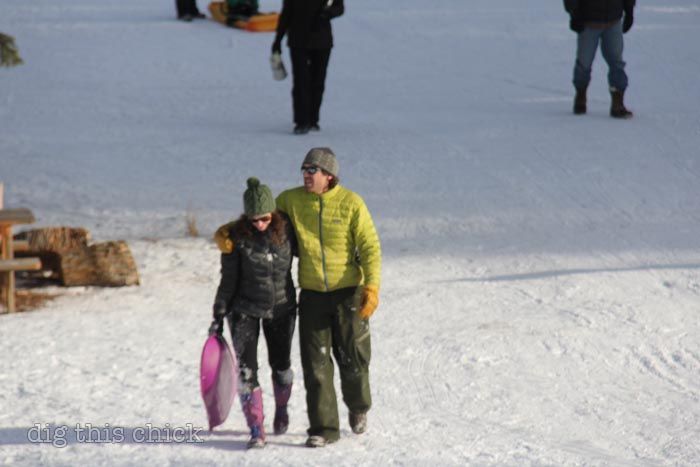 Andy and me, feeling grateful after a bid sled run (thanks, dad, for the photo)
:: We ended our week with a day of skiing at Discovery Basin, where Ruby cruised entire runs by herself and we rallied to keep up with Margot's speed and enthusiasm. How'd we get here? Wow.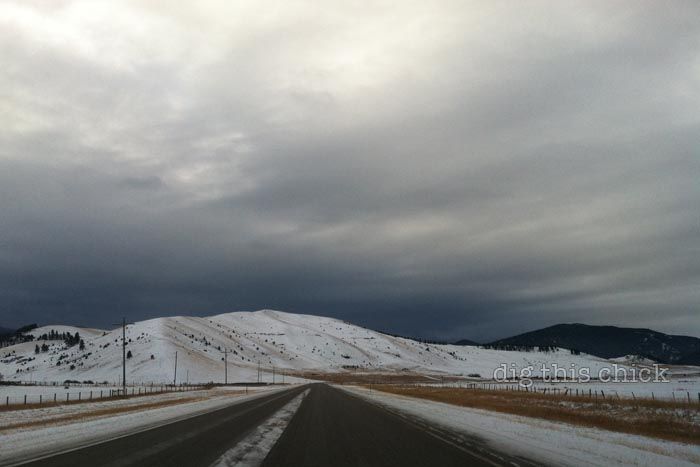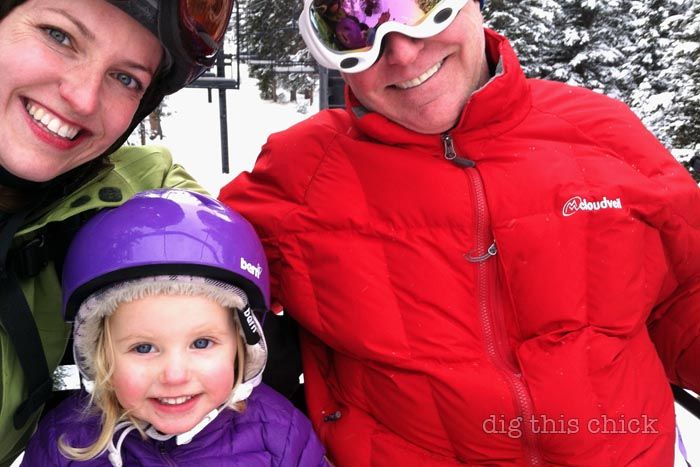 Cheers. To this holiday, this year and next.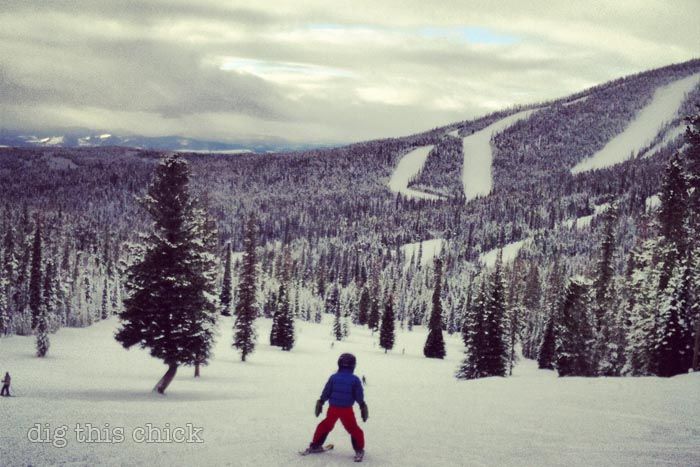 xo,
dig