We've been preparing for this.
Thirty minutes here, two hours there.
Three years, two growing kids and 14 paintings.
One stroke one breath at a time.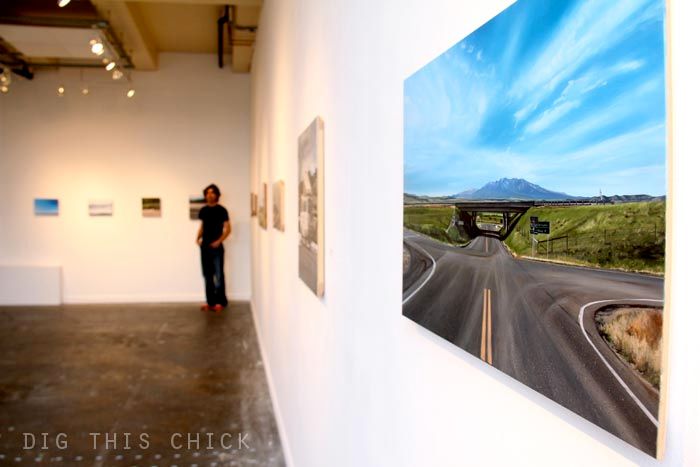 Three hours of driving, one time zone change. Spokane, Washington.
Our last minute ways led us to a hotel by the name of our youngest daughter.
The price was right, dogs allowed, three blocks from the gallery, one room left.
Perfect. I don't get surprised anymore.
Rainy and cold but not as cold as Montana.
Andy delivered his paintings, the girls and I found Neato Burrito.
Walked acres of old brick, stained stucco.
Trains rumbled overhead, crosswalks and stoplights at every corner.
Tiny feet paddled over damp cement.
Nothing beats a new space to explore.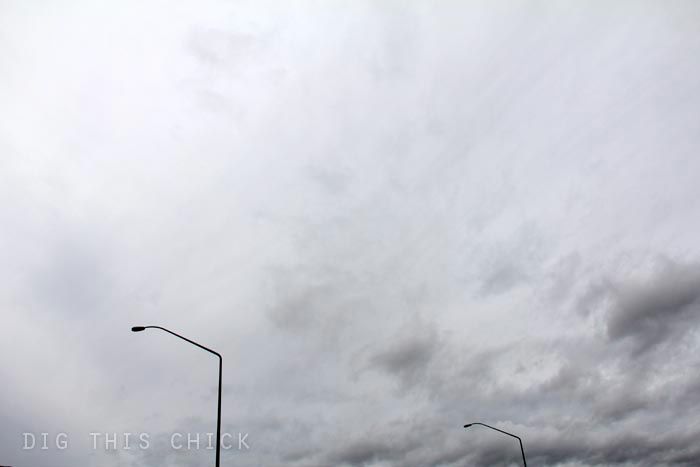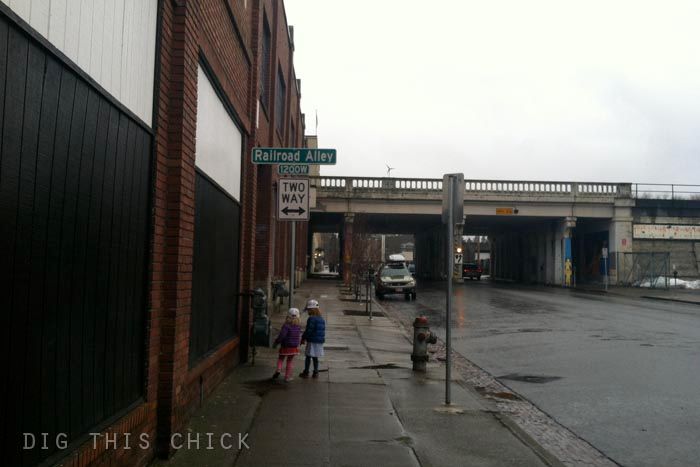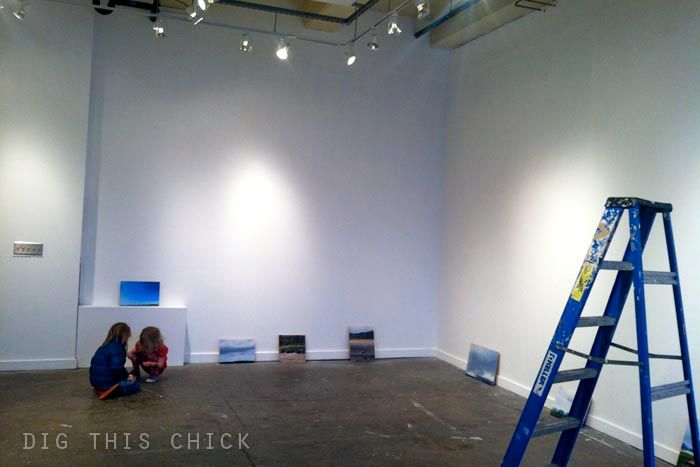 Dined out that first night, with the gallery owners, the people who love my husband's art.
A fancy place. The Davenport.
Eating out is a dice roll regarding our children's wiggliness.
They talked about art and world travels, I wandered turn of the century halls with Margot and Ruby, returning regularly for a beautiful exchange with beautiful people.
Found an empty banquet hall. Shut the door, hoped we wouldn't get caught. Didn't care if we did.
Cartwheels with Margot, somersaults with Ruby.
Made a silent, smiling vow to always be able to cartwheel and somersault.
Andy went to the gallery to hang paintings; I returned to Hotel Ruby with kids.
Oh so eager to snuggle under bleached white down and watch television, a big perk on hotel jaunts for our tv-less brood.
TV busted. We slept instead.
Early risers.
Andy set out on Mission Espresso and returned to us enjoying continental breakfast waffles in lobby which is a cocktail lounge by night. The Sapphire.
If only we'd named Margot Sapphire.
The day was wandering and blissful.
Friends and family arrived, most of them in dirty Subarus.
The Opening.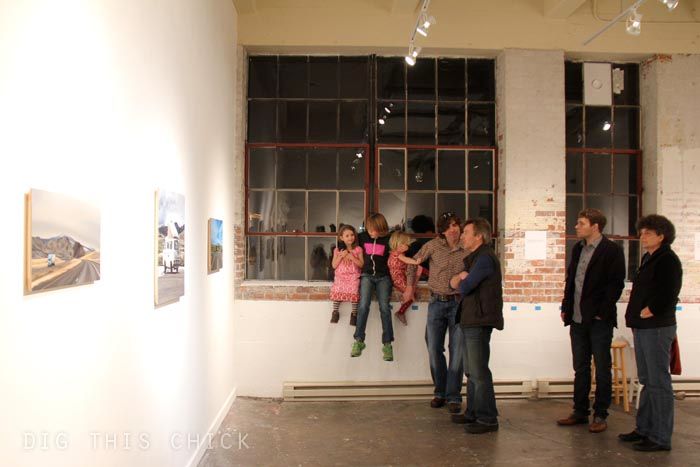 Pride, happiness, peace, contentment, love, familiarity, newness.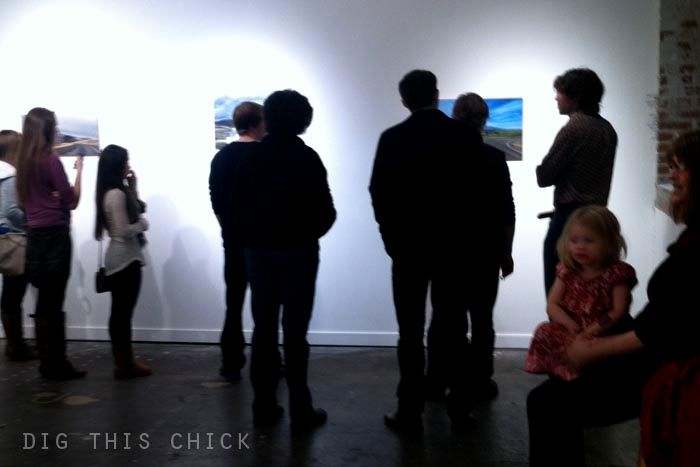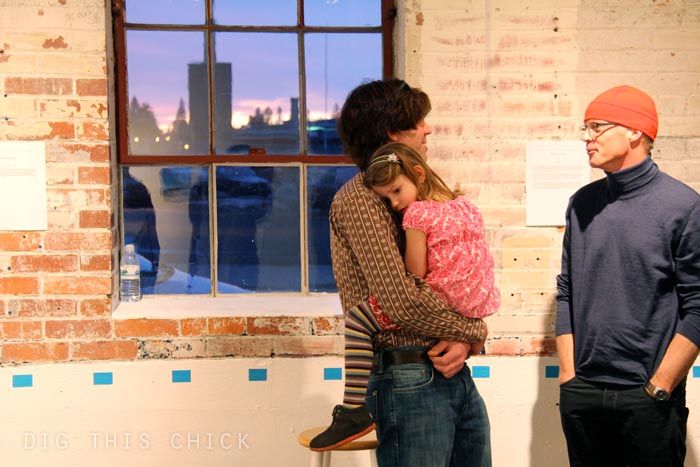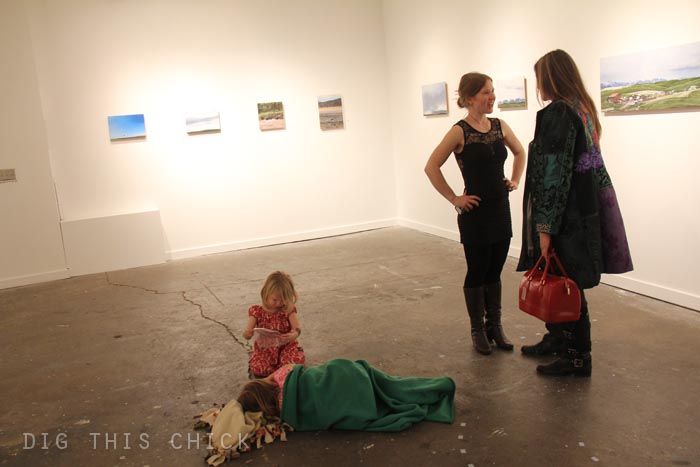 Caroline and Melina meet; Margot rested, Ruby collected dust from the floor.
I didn't take many photos, just loved being there by his side.

thank you, Caroline, for these photos

Loud dinner out to celebrate followed by martinis in a safari-themed joint.
Girls with grandma, we stayed with the Jim and Pat in a home like a museum.
Unwound all day Sunday.
Coffee, food, shopping, duck-and-goose-watching.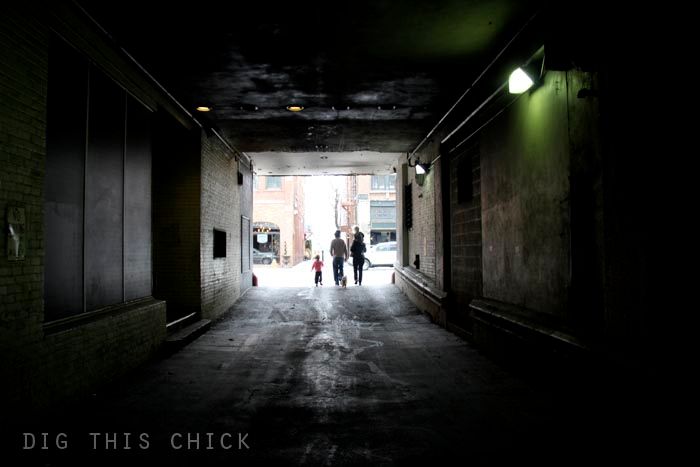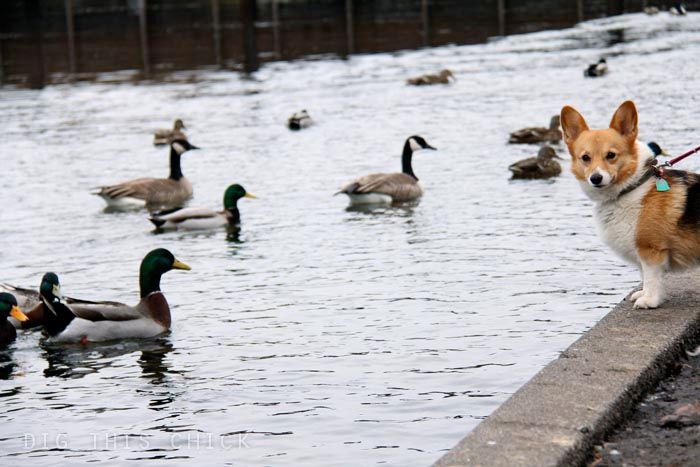 And then the drive home.
Stormy and dark. Margot slept, Ruby wanted to be anywhere but her car seat.
We made it. Home.
:: :: ::
Andy painted 14 works for his show Are We There Yet? Two have sold. Twelve are available for sale. Questions? Contact the Kolva Sullivan Gallery at 509-458-5517 and/or contact Andy at [email protected].

I'm Sick of Camping (Seeley Lake, Montana), oil on board, 14.5 x 24 inches, $4000



Park and Ride (Anaconda, Montana), oil on board, 24 x24 inches, $5500



Crazy Overpass (I-90 West of Big Timber, Montana), oil on board, 16 x 24 inches, SOLD

We Might Need That Some Day (Highway 212 Luther, Montana), oil on board, 35 x 18 inches, $5500

The Grass is Greener (Melrose, Montana), oil on board, 12 x 16 inches, $1200



Midnight Snack (Near Missoula, Montana), oil on board, 12 x 12 inches, $1200


Getting Close (West of Dayton, Montana), oil on board, 15 x 10 inches, $800



A house I hate, a house I want. (Luther, Montana), oil on board, 16 x 10.5 inches, $1000

"I am so bored! There is nothing to look at." (Outside Whitehall, Montana), oil on board, 15 x 10 inches, $800

Horsepower (Anaconda, Montana), oil on board, 20 x 13.5 inches, SOLD



Almost Home (Missoula, Montana), oil on board, 15 x 20 inches, $4000



Modern Pioneers (Outside Melrose, Montana on I-15), oil on board, 12 x 24 inches, $2500

Beware of Deer (Helena, Montana), oil on board, 20 x 13.5 inches, $3700



Following a Beaten Path (Almost to Roscoe, Montana), oil on board, 14 x 14 inches, $1500