We were the last off the plane, taking our time to gather up our yard sale. The minute the manufactured air ceased, humidity rolled through the cabin. Even the air has a southern drawl. The pilot gave the girls each two wings and waved us off to New Orleans.
To Margot and Ruby, everything was blissfully foreign and lawless. No car seats on public transportation, people walking in the streets, music on every corner, necklaces swinging from trees, stores stuffed with feathered masks. Margot had her first ever soda pop — a Sprite — that I am pretty sure she swallowed without breathing.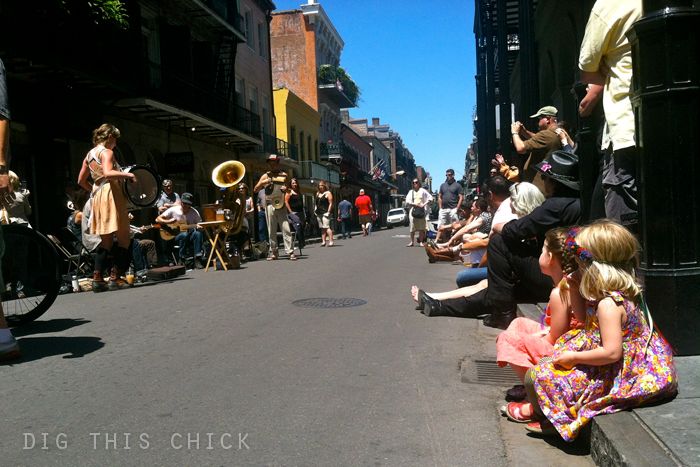 We walked all day every day under sapphire sky, over crusty pavement. Usually one or both kids rode on shoulders or backs, our foursome danced through clusters of bright, happy people. We followed your recommendations to find delicious food. Always fried and buttered, buttered and fried.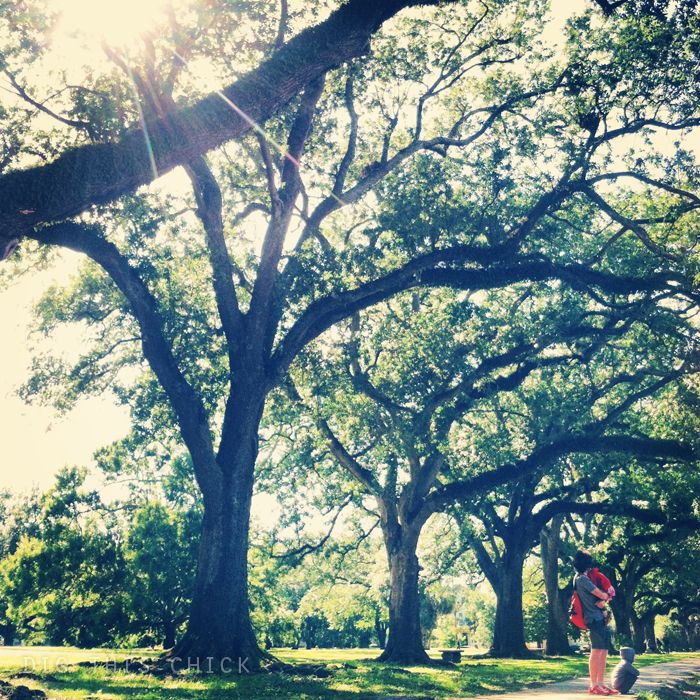 At the zoo, flamingos, elephants, gorillas and peacocks were among our family's favorites. Definitely the most amazing zoo I've ever been to.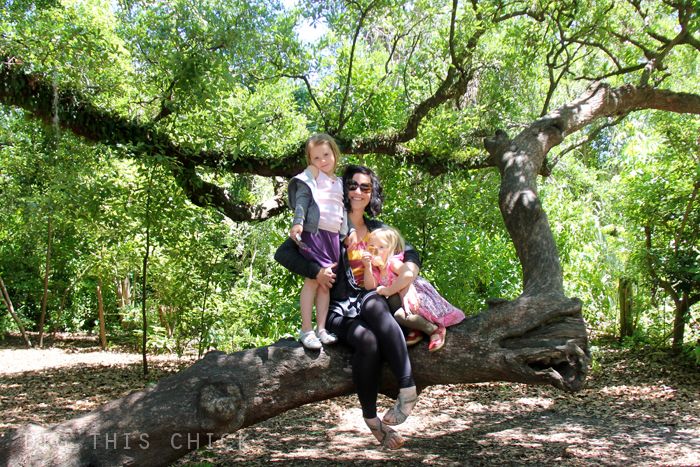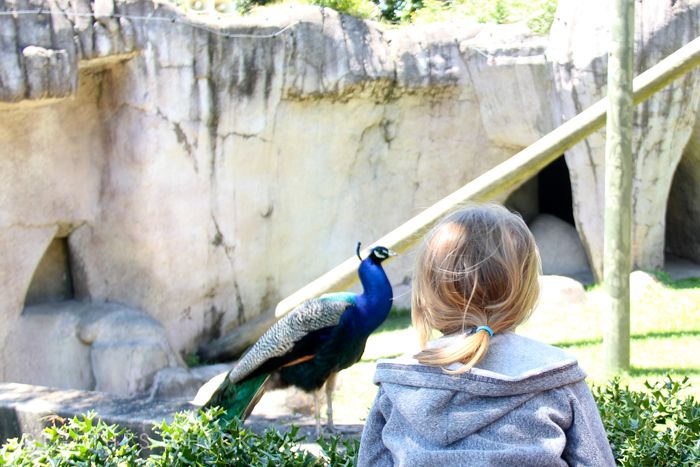 In the French Quarter, Margot declared fried catfish to be her new favorite thing on the planet. She studied city sidewalks, collected broken bits of Mardi Gras beads and gasped at brightly clad women. She wore my heels to the breakfast buffet and couldn't believe all the free yogurt. Margot discovered new joy every time she saw the words MARDI GRAS for her name shares the same first three letters.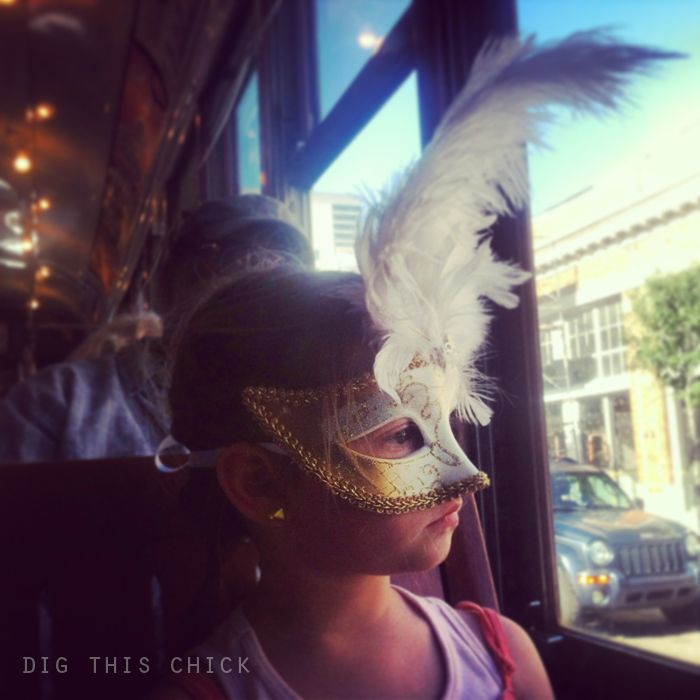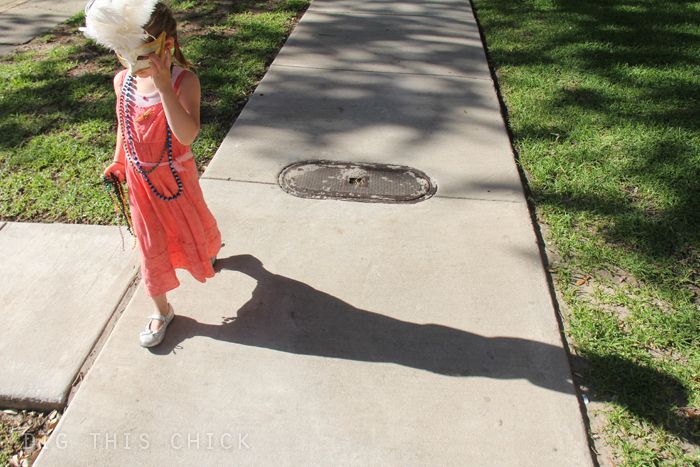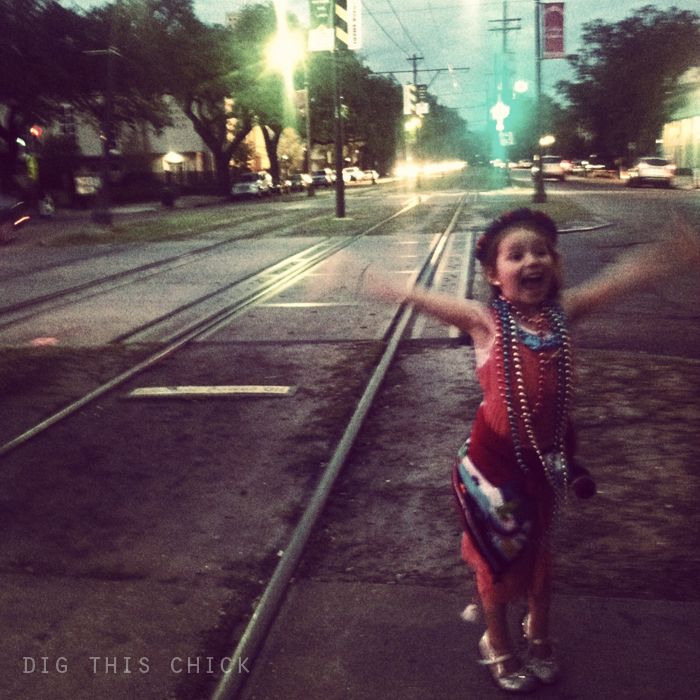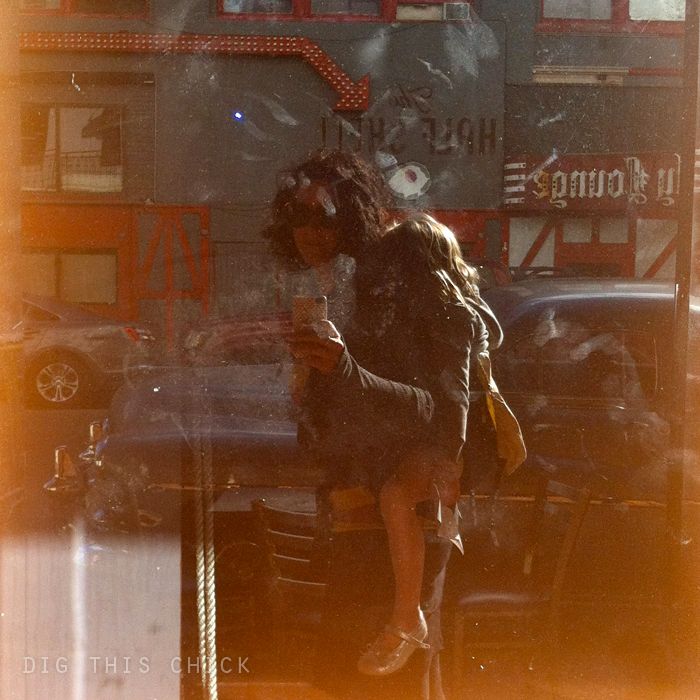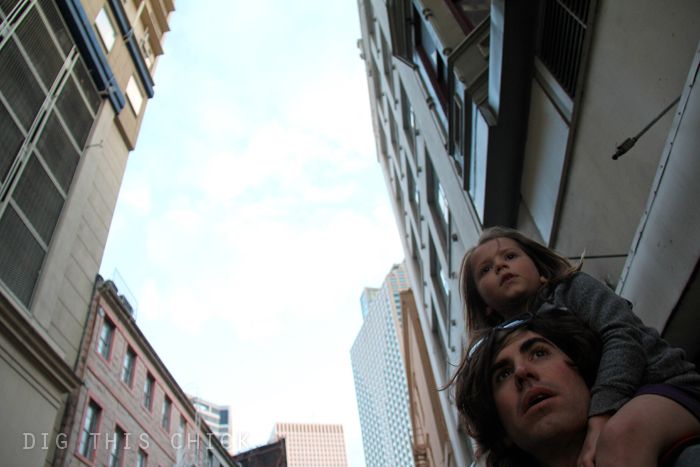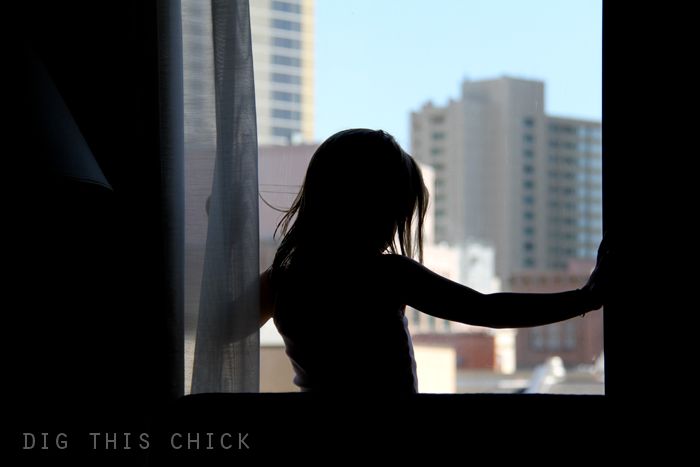 Ruby danced to horns and grew to love putting a dollar in the money buckets at the musicians feet. Her height and curiosity afforded her the perfect perspective to see the tiny lizards scaling old brick and stucco. She slept on Andy's shoulders, on my back, in arms at dinner. She seemed to sleep best in loud, crowded places. We took turns holding her and she never woke during a transfer. She always woke the moment we attempted to lay her down in the quiet, comfortable hotel bed.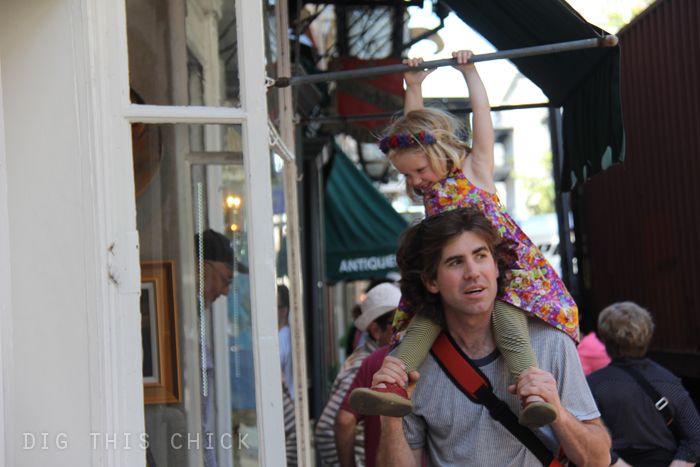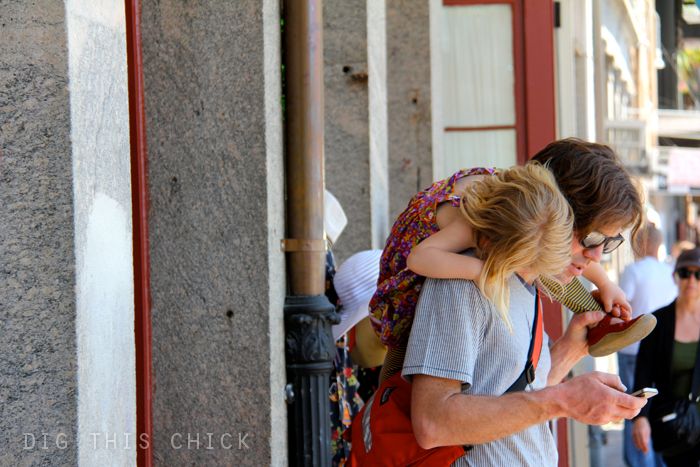 * the details *
For coffee we bought an aeropress espresso maker
. Our coffee love is real and this was a way for us to save money and time. It is easy to pack and makes a pretty decent espresso, especially with great beans. We made our own breakfasts and lunches. We went out for dinner. We embrace a very structureless travel agenda so we often found ourselves wandering around trying to find great food in an environment that accepted our grubby, loud, hungry bunch. Several times I posted a photo to instagram and asked for suggestions. Thanks so much for your ideas!
Acme Oyster: An instagram suggestion, the grilled oysters and soft shelled crab were our favorites. They also make a dang good mojito. Super fun, lively energetic place. Perfect for our family and for Ruby's sleep.
Mother's: Andy ordered the special po boy that was insanely huge and gravy-licious (a bit too too for this mama). I ordered the jambalaya with a side of cabbage. We got it to go and had a hotel floor picnic. It was fantastic.
Cafe du Monde: The beignets are wonderful. We didn't love the coffee.
Dick and Jenny's: This was a rec from instagram that was a bit away from our hotel but we were excited to adventure to a different area of town. We took the street car and walked several blocks under trees dripping with beaded necklaces. The treasure hunt was really fun for the kids. Also, a blog reader (hi Maria!) stopped me and introduced herself as we walked down the sidewalk. It felt wonderfully small world. The restaurant atmosphere was cozy and fun and the food was great. Andy ordered the ribs and it was so giant he only ate half. He liked it but didn't love it. I loved mine — the grouper special. For dessert we shared the most enormousice cream sandwich we've ever seen. Their house red is a really affordable Spanish wine and great.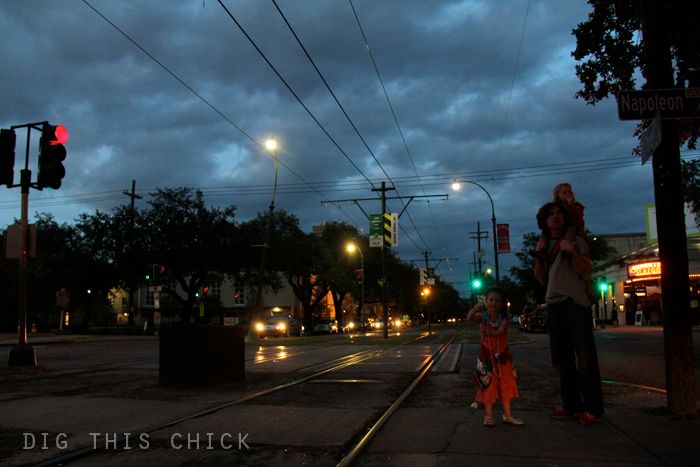 waiting for street car after Dick and Jenny's

The Joint: We hit this place on our way out of town and, holy smokes, just when I thought I'd exceeded my annual quota for heavy food in three days, I discovered I had room for one more meal. The ribs and pulled pork sandwich were killer. The coleslaw and green salad were fresh and flavorful. Best bloody mary I've ever had.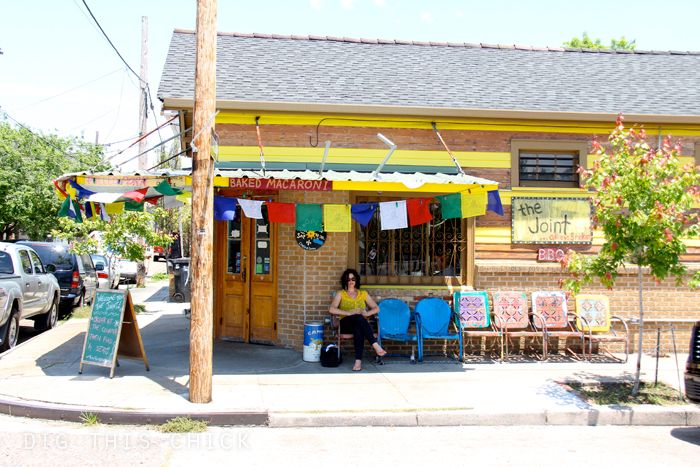 We stayed at the Staybridge Suites which ended up being a comfortable, central location. This hotel (as well as our plane tickets) were 'purchased' with credit card points. For years we've put all of our expenses on a credit card we pay off every month. Turns out we had enough points to fund much of our two week adventure.
Oh NOLA, we love you. Thanks for being so jolly and hospitable. Andy and I were 20 the last time we visited. We loved it then too, but I do believe your energy is even better with kids. xo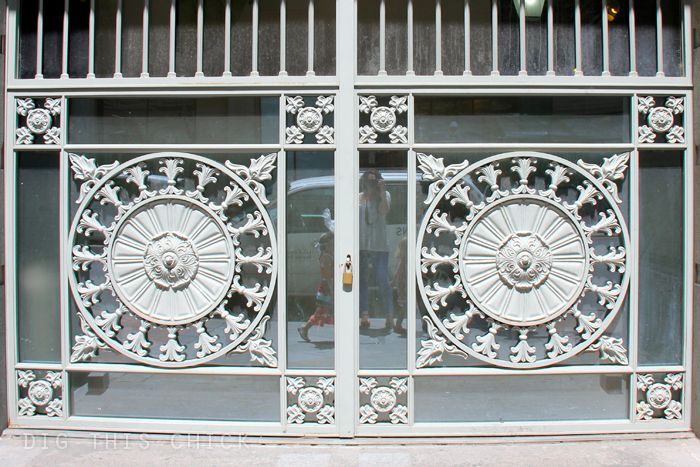 Up next: part two: The sugar sands of Destin and my brother's wedding…