The drive from New Orleans to Destin, Florida was hard. Mostly because Ruby shouted that she wanted OUT of her car seat for several hours. Secondly because Andy was driving and I was in charge of direction which I messed up twice. But I really think the direction snafu would have been hilarious if it wasn't on the heels of a yelling child. Yes, I think that.
But we made it! Like childbirth, I immediately forget about road trip pain. Andy's memory remains crisp and the first night in Destin when my brother asked about our drive, Andy said he was never doing it again — knowing, of course, that we would be back in the car in four days. Me? I declared it to have been delightful. Andy laughed, patted my shoulder and joked oh buddy, how soon you forget.
Thankfully the four days served as a fabulous reset button. Full of family, beach, laughter and celebration.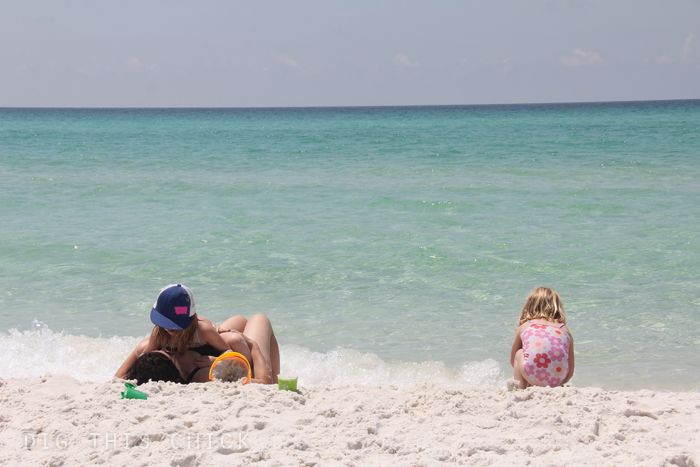 The reason for this entire trip is my little brother's wedding. My parents rented a wonderful house near the ocean where we all arranged ourselves around each other like sandy, sun-soaked, happy clams. Day after day.
I wonder if people who are always near the ocean forget it's magic? I don't for one second take my backyard mountains for granted and I imagine sea-dwellers hold the same regard for their ebbing landscape. The flat infinity, turquoise to navy forever. The righteous predictability of waves bowing to sand. The thrill of stepping into that water knowing giant, ancient creatures touch the very same water droplets.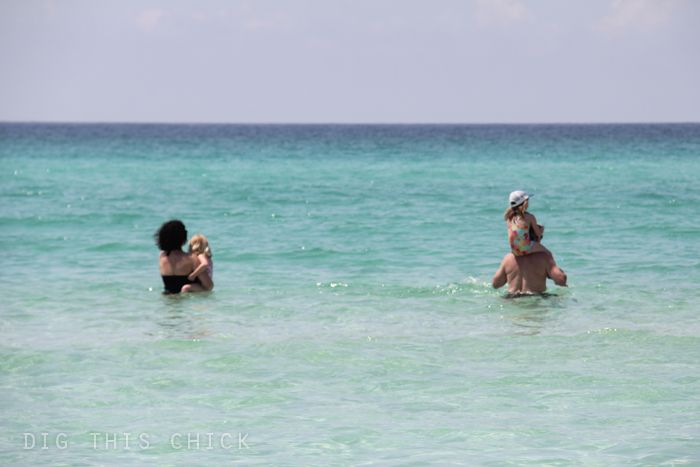 dolphins!

Travis and Crystal married on the beach, naturally. It was an intimate gathering of just immediate family — 14 of us total. My dad was the best man, my daughters flower girls. I sat next to Andy who sat next to my mom. Holding my man's hand during a wedding ceremony is one of my favorite times to hold his hand. And doing so while my little brother (who is now totally an adult?!) pledged his love and allegiance to this woman I adore was tops.
Margot and Ruby were beyond thrilled to be flower girls.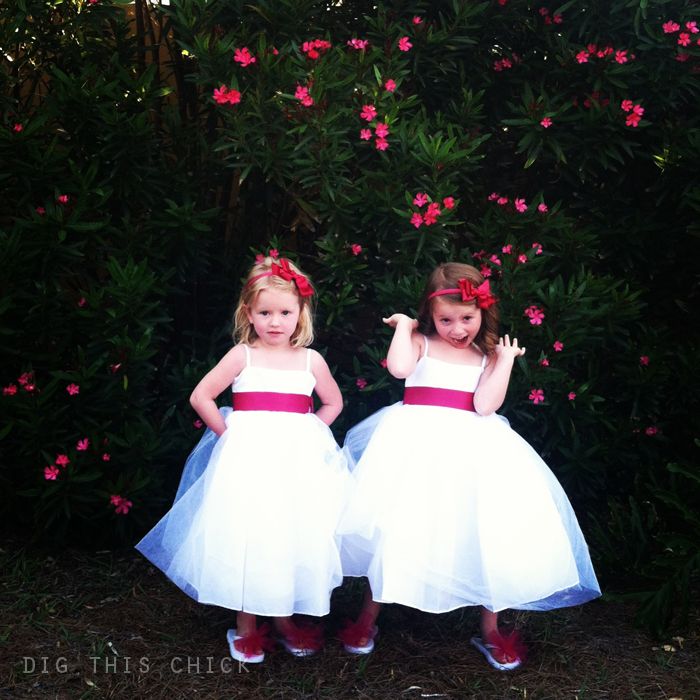 I come from a family of toasters and huggers so there was a lot of that. And I come from a family of frisbee tossers, swimmers, laughers, story tellers and cocktail lovers so there was a lot of that too.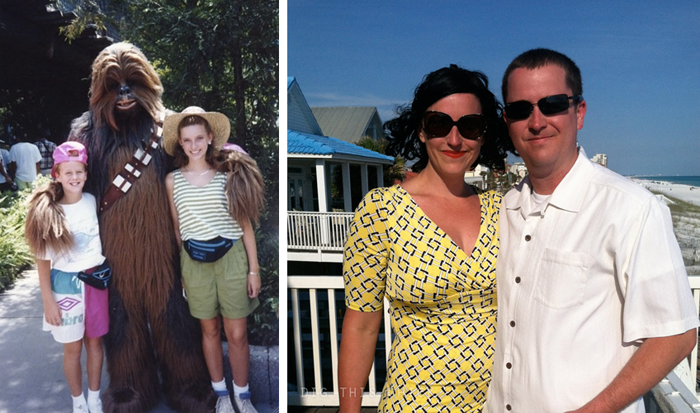 Trav and I removed our matching fanny packs only for the wedding photos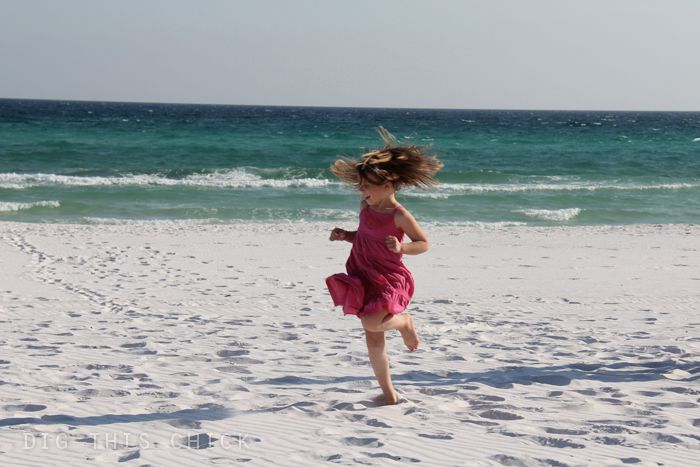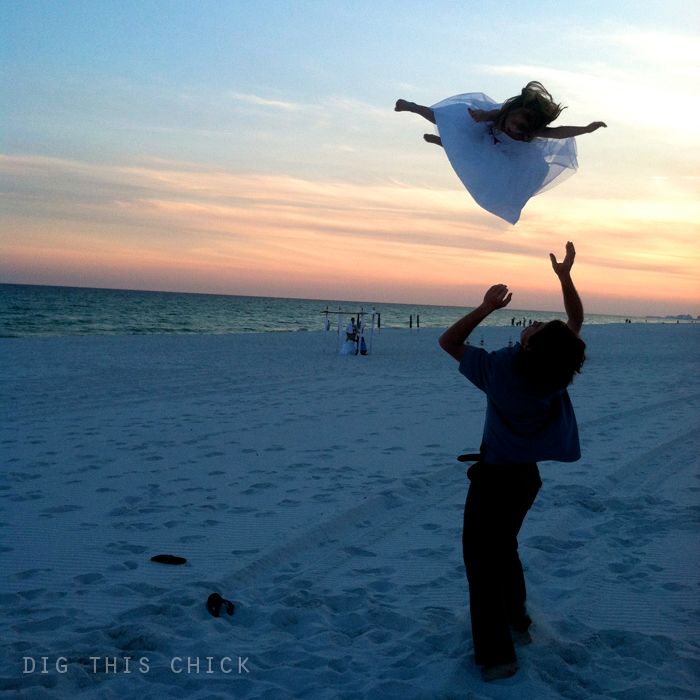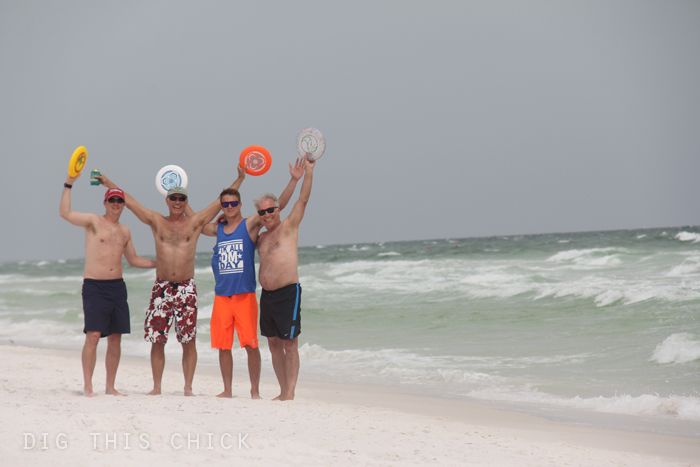 I got to be with my mama on Mother's Day

The newlyweds.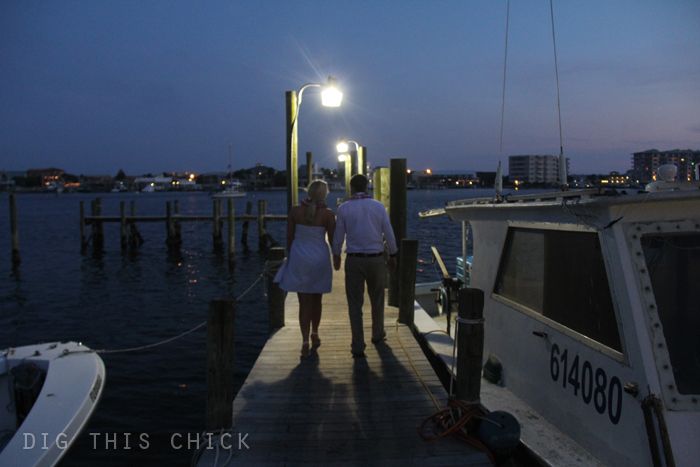 The day after the wedding, my brother and I swam out to the far sand bar, swells heaving us 20 feet up and down while we breast stroked and breathlessly talked about big stuff and little stuff. Our salty faces smiled, our adult legs pushed water as we inched away from the land holding our parents. I thought about Margot and Ruby in the ocean. I thought about this quote from Amy Tan's The Joy Luck Club: "…I love my daughter. She and I have shared the same body. There is a part of her mind that is a part of mine. But when she was born she sprang from me like a slippery fish, and has been swimming away ever since. All her life, I have watched her as though from another shore."
We returned quickly, body surfing in, knowing our mom was likely nervous at how far out we were. She was. My dad even mentioned how we'd bob out of sight for an uncomfortable length of time. That's it, right? The way we all swim around, pushing ourselves to believe in things even when it feels a little scary or unknown. To let go and hold on tight. The way we trust something to be there even when it dips below our horizon. The way we sway toward and away from our parents, toward and away from our children in a great big ocean of pulsing, thriving, mortal LIFE. It's thrilling. Lucky us.
next up: part three: Orlando with my dad