Margot's preschool class reads Have You Filled a Bucket Today? It's all about the 'feeling buckets' every living creature possesses and the choices we all make everyday — do we dip from buckets or give to buckets? How do others interact with us? What feels best and right? How do we take responsibility for our own buckets? At bedtime, what is your day's resumé; how does your bucket feel?
The last bit of our adventure happened in Naples where we visited our friends the Hamptons. I've known Kelle since I was a wee baby blogger. Well, I knew her then but I actually met her several years later, in 2010 when she and her two daughters flew from Florida to Montana to stay with my family for five days. We both later admitted there was a little bit of terror about the whole ordeal but what is great that doesn't have a little bit or terror? It was fabulous. Better than I imagined, actually.
When my brother announced he was getting married in Florida we immediately decided we'd try to visit the Hamptons. Like true Montanans, where an in-state day's drive is literally a day, it seemed small potatoes to steer from north to south in the great state of Florida. And it was easy enough, especially with a little *magic* stop along the way, even easier.
Kelle's dad owns several vacation rentals in the area and generously gave our motley crew a place to stay. We enthusiastically expected a cozy condo where we'd all crash for a few days. Rather we rolled up to a beautiful, well equipped home with a pool, hot tub and close beach access. When Kelle was on the phone with her dad, I grabbed it to hear his voice for the first time (after many years of online chatter) and thank him (poppa Rik!). He said Oh good! Please make yourselves at home. Have fun with your sister.
Sister, she is. Bucket filler. The kind of woman I want my daughters around. Thanks, internet.

As Andy took this photo he said, "OK what is THAT?"
We were there for four nights, five days. Seemed like so much time but it came and went like the beach sand in our bathing suit bottoms.
I was pitting-out-excited while driving into Naples to see her. Her heart, her latitude. Only the second time we'd ever locked eyeballs in real life.
I really loved meeting Heidi, Kelle's good friend. Heidi and I have texted and talked for the last few years, beginning mostly at Nella's birth. I had wanted to get Kelle a bottle of this one wine we like so I asked Heidi to fetch and deliver. She did and I think she bought flowers too. And wouldn't let me pay her.


She sounds like I thought she'd sound and acts like I thought she's act. Bucket filler. For example, homegirl had us over for a spontaneous dinner which was epic and hostessly and then she sent us home with a bag of snacks "because I know what it's like to be traveling to a new place and return to an empty fridge!"
There was the beach, which our Cline clan cannot get enough of.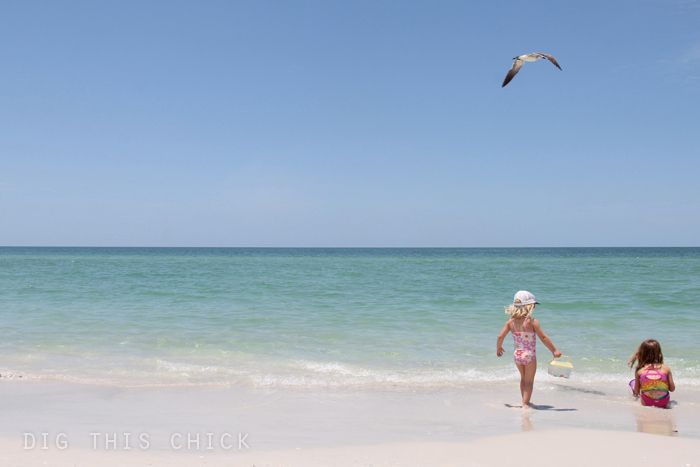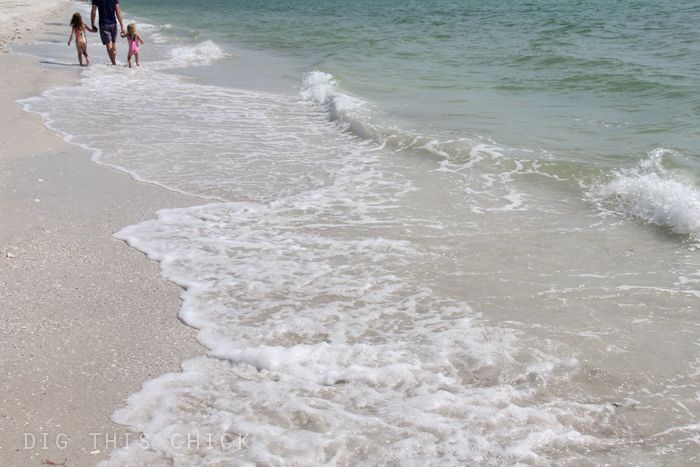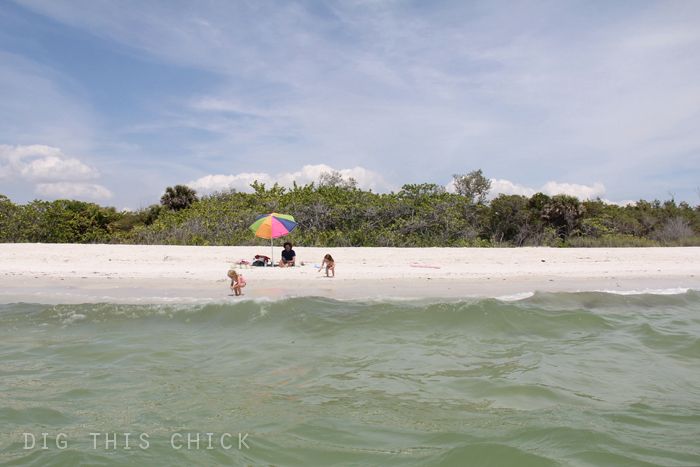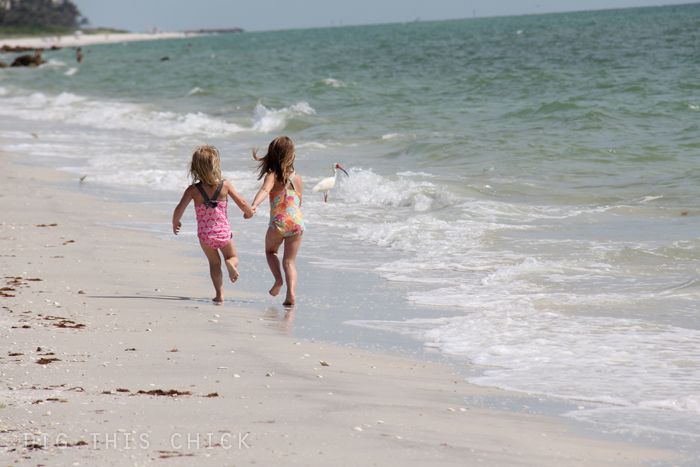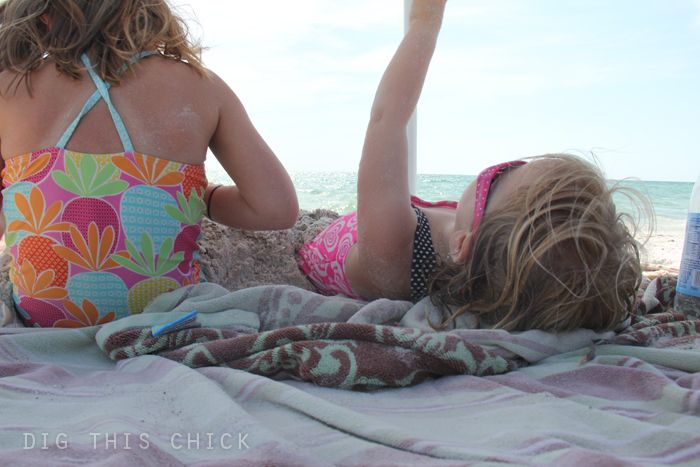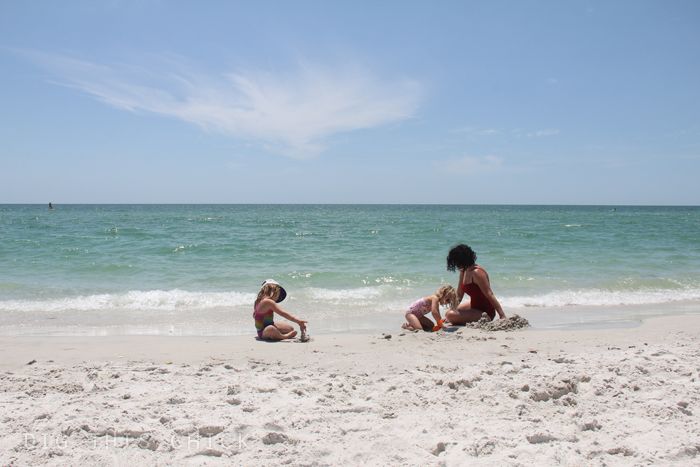 Ruby treasured a piece of punctured, smooth shell that she excitedly declared to be "probably a piece of the moon! Or maybe super hard cheese!" We brought it home and it reclines on our kitchen table,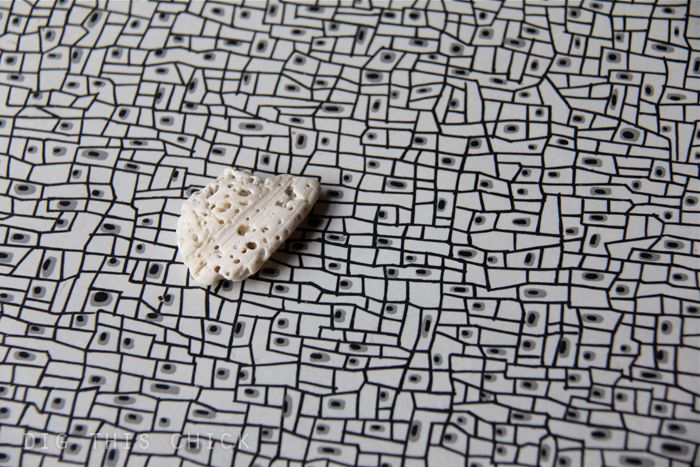 On this leg of our journey, Andy began sculpting mermaid tails around the girls' bodies. He never grew tired, even when every other kid on the beach lined up.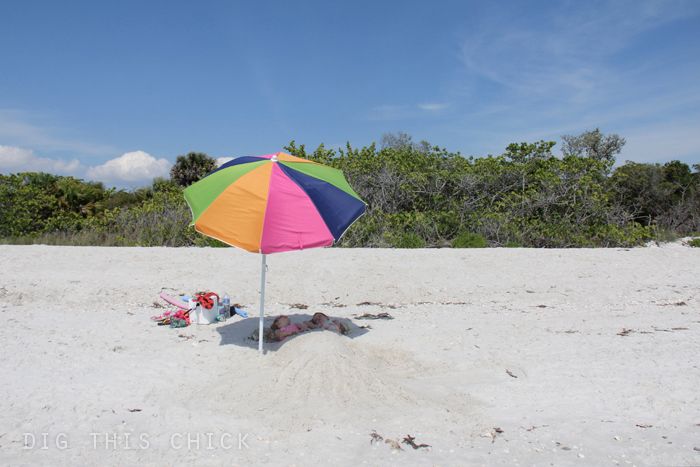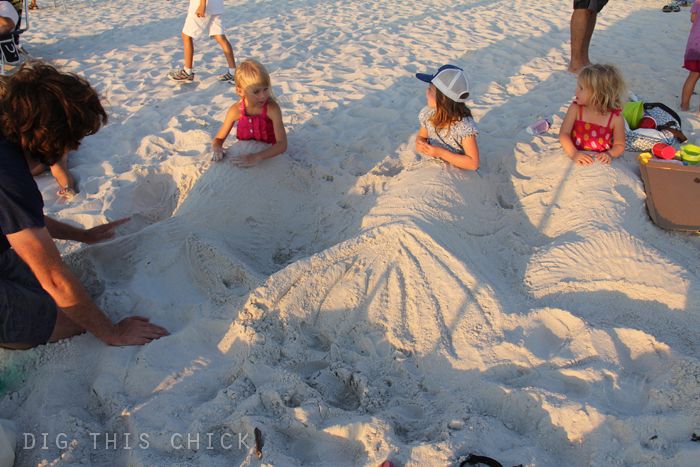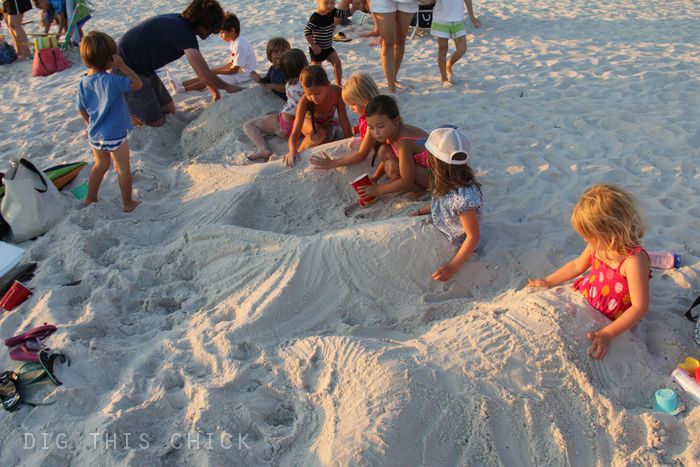 Speaking of Andy, it was really, really fantastic to be with him all day every day for two weeks. I like him so much.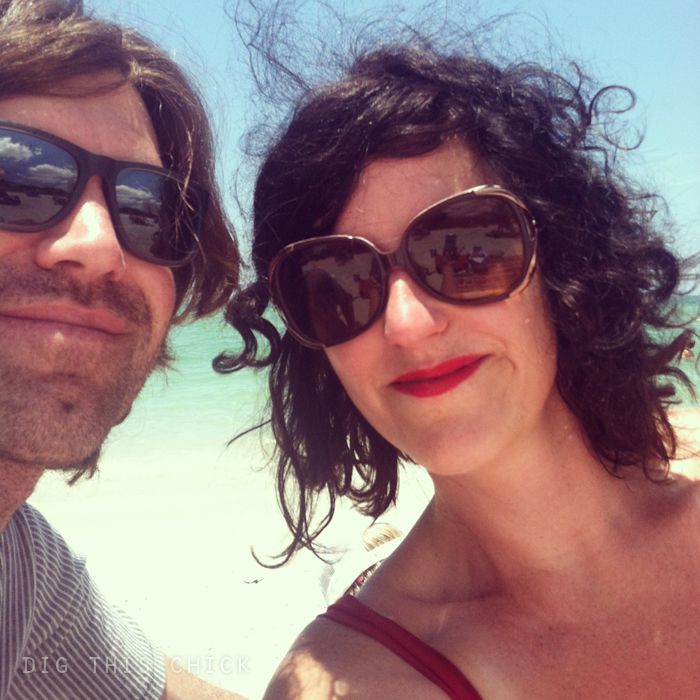 There's also a pretty rad connection between my kids and Kelle's kids. They know each other through photos, text messages, email cards and Skype. A different world from our youth. And, like their mamas, this foundation brings it. Bucket fillers.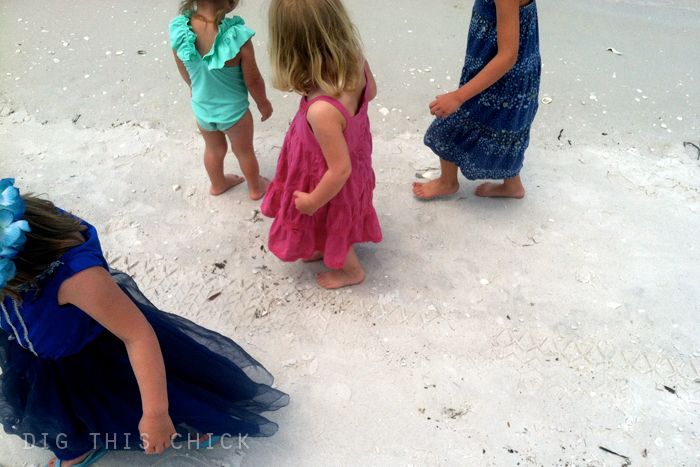 Margot learned to swim. She's been close and on this trip, Andy and I admitted guilt to each other over not having proper swim lessons in the last year. One day, she hopped in the pool, announced she wanted to swim and tried and tried until she could. And then she swam right across the entire length many times.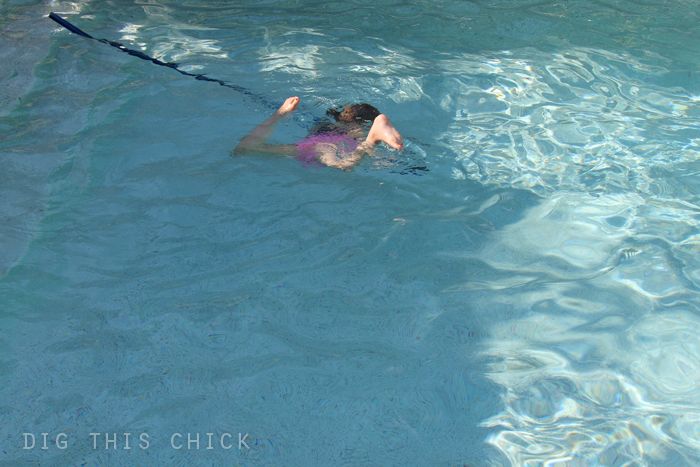 Our last night we met the Hampton village on the beach for sunset.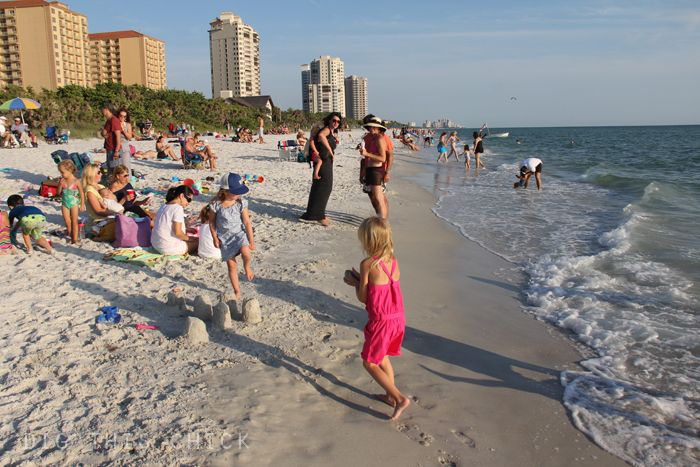 Kelle is an award winning, New York Times bestselling author. She Skypes with bookclubs, which I always thought must be a big ordeal to arrange. But, on this night, she just excused herself for 45 minutes and found a quiet spot right there next to us. Amazing mama.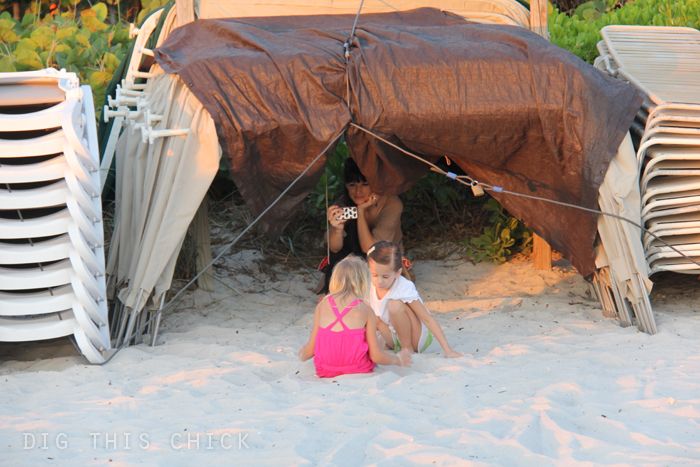 There were a few sleep overs, several late nights where we settled kids and rallied for the exquisite connection that comes with no distractions. Kelle and I talked about life and love and social media, the engines that brought us together. Of course, it is changing for each of us — our goals and wants. It's an endlessly fascinating and unknown journey we are on. It's all so new. Almost every blogging/instagram/facebook conversation ended with a toast to keep on keeping true. Keep on high-fivin'. Keep on doing that which makes us feel alive. Keep on loving. Keep on filling buckets.
part 1: nola love
part 2: our best in Destin
part 3: magic kingdom