It finally feels like summer round here. We are dining on radish and spinach. I picked four peas yesterday and there are all of the sudden dozens more today. The firm, raw-green strawberries are established and ready to mature. The arugula is bitter and bolted. It feels warm and hopeful but Montanans tread cautiously in their flip flops for fear of another winter sucker punch. I think we're safe.
In nature, the balsamroot is just finishing up its giddy presentation and the lupine show is beginning. Last weekend, we stayed at a friend's cabin up the Blackfoot and I was struck by the (nearly) weedless beauty. Andy was repeatedly annoyed with me as I kept shrieking about how nutty people are rip this ecosystem up in favor of sod tidy golf and croquet. Can you believe people avoid this? And CHOOSE to water lawn and iris, I would say (apologies to the iris lovers. I think they look like egotistical men who wrongly think they are cool). I really don't get it. I have a feeling in 50 years, those club sport officianados will regret it too.
Alice totally prefers native landscape.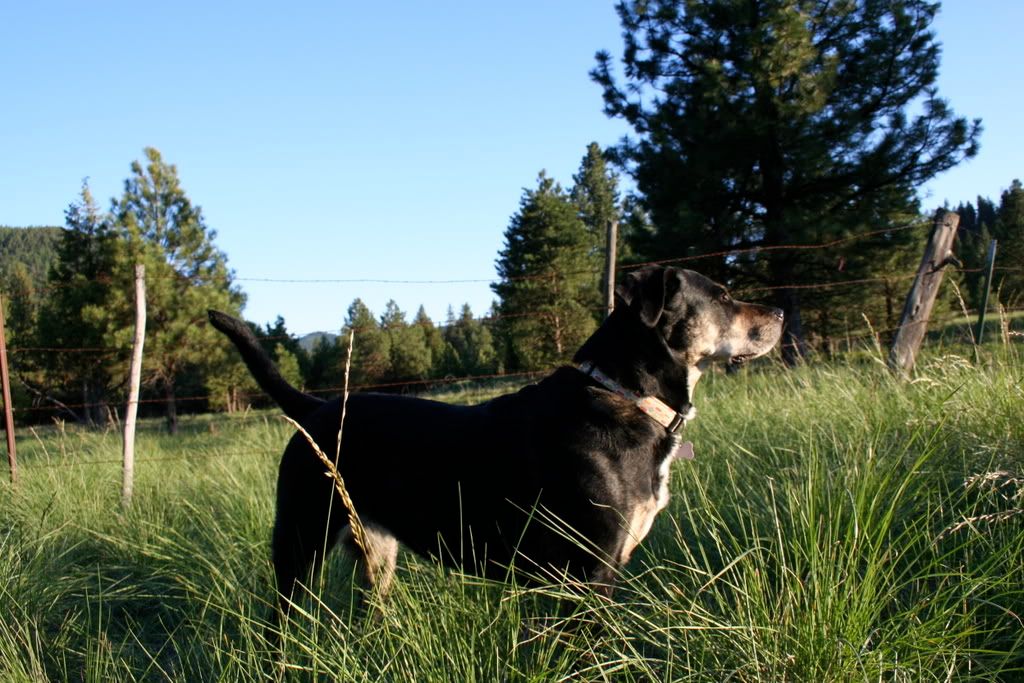 So blah blah, we all know I think lawn us super lame. In other news, it is currently 73 degrees outside and that really makes me happy. Today is my kid's six month birthday so that's cool. There are tiny apricots on trees and we have the ittiest tomato on a plant in my back yard plot.
My chickens are doing pretty damn swell. Bossy is still really bossy and I think Clementine is my favorite. If Andy'd let me, I'd cuddle with her at night. Although Ida is super sweet too. She is just a bit less affectionate. Bossy is a pill and doesn't like to pose for the camera.
You might also like