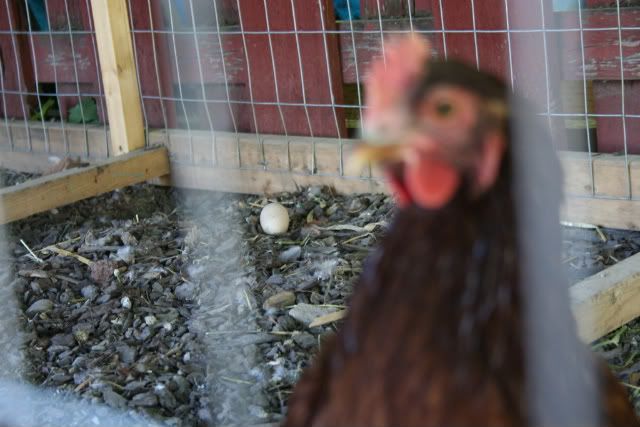 Yup. We have eggs. Two of 'em. You would have thought the chickens were smoking cigars and speaking French with the level of my enthusiasm as I sprinted across the backyard in my pjs early this morning screaming babe! eggs! babe, come here! eggs!
I suspected something was up with all the bbrruuuggg brrruuoookkking in their run. Then I had mild cardiac arrest when I saw two brown eggs just sitting there in the dirt. Holy shit. They were so cute.
My vegan friend, Sarah, has been craving eggs lately and said if I could prove that chickens don't have anxiety with the removal of the eggs, she would eat one. Well, I don't know for sure, but I thought they were a little freaked out when I took the eggs. But then, I realized it was more my excitement and audible heartbeat that was the freakish thing and that they were actually calm. Like, chicken relief. They were so worked up and proud over their creations. And, after I took the eggs they went back to their usual brooding, calm selves.
To reward their efforts, I cut up some really horrible tasting apples. But horrible tasting apples to humans are exquisite noshing for chickens.
AND, one was a double yolker. They were so delicious. We didn't even sit down to eat them in our back yard, or sit down at all. We just scooped the eggs off the skillet and dove in right there standing in the kitchen. Not the prettiest picture of me, but Andy documented my pleasure.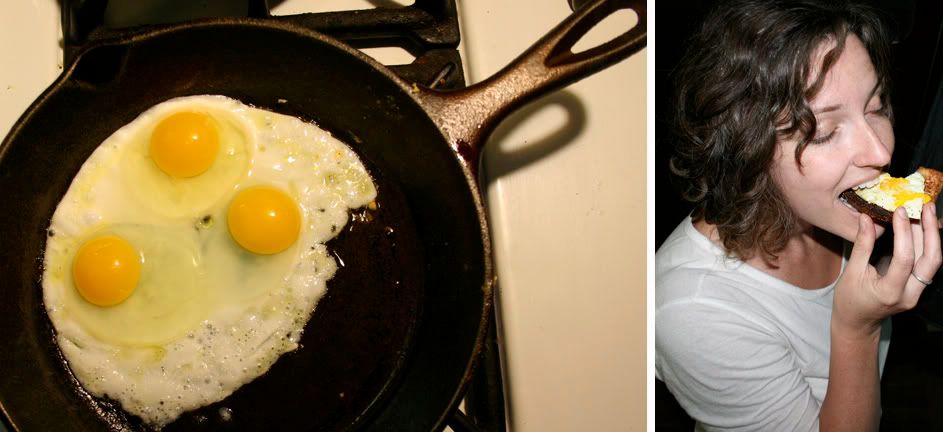 You might also like