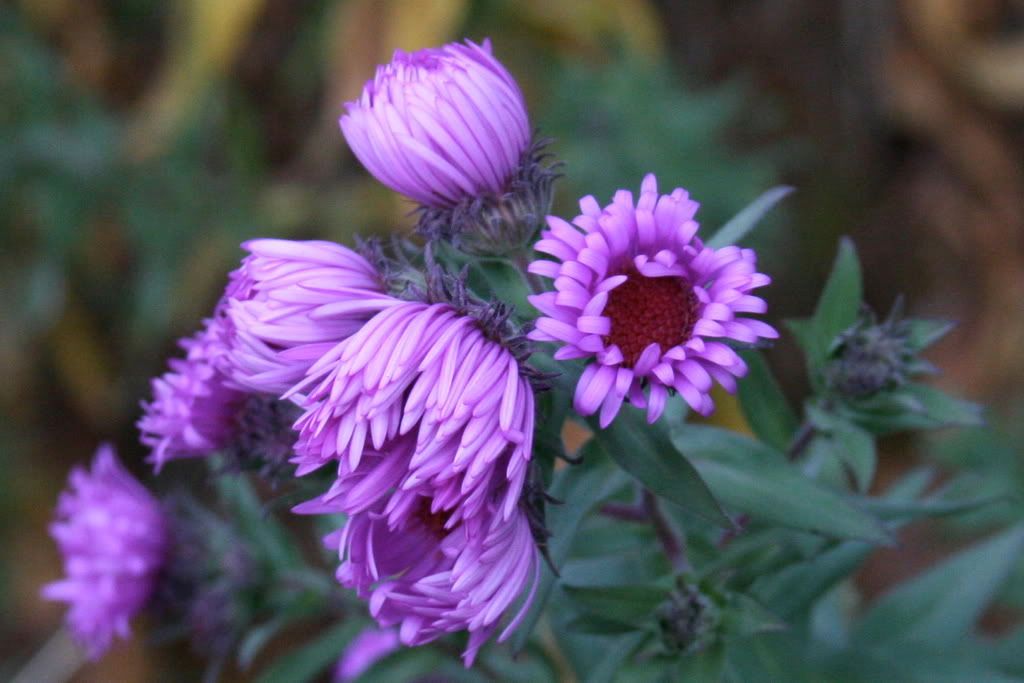 We had our first frost last Wednesday and, of course, I wasn't prepared even though I knew it was coming and every gardener in western Montana was saying up late at night making sauce and pesto and relish. Last year, I nearly lost tomatoes. This year, the basil went down hard.
I didn't get home from work on Wednesday until after 9pm and, well, basil harvest just escaped me. I always feel so guilty and irresponsible when I let this happen. These little seeds all full of hope that, for months, I nourished into statuesque, healthy bushes. And, then, I recklessly killed them.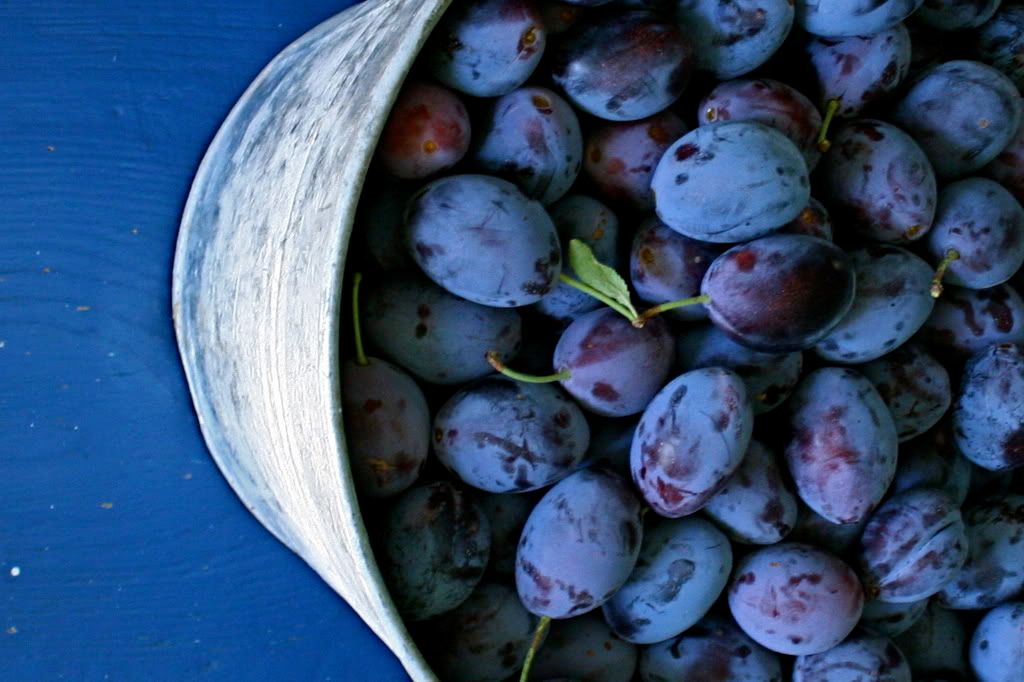 In other yup-its-fall news, we turned our heat on for the first time this season and have been eating a lot of soup. The chickens egg laying has slowed but we still get one or two a day. I have been sewing (well, piecing together thrifted items with the use of some store-bought fleece, pipe cleaners (are they really used to clean pipes?) and electrical tape) bug's halloween costume. You best believe she will be the cutest damn bee you ever did see.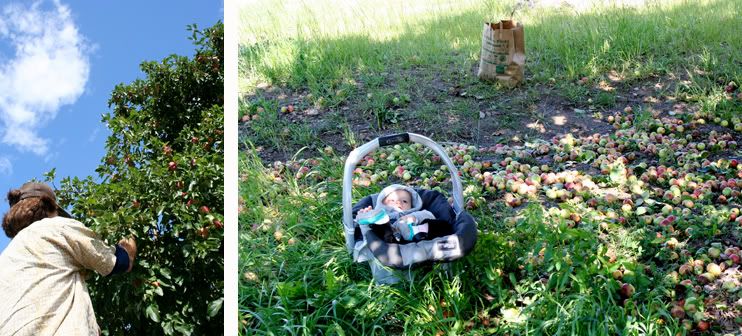 I have been blanching and freezing and canning like a mad woman. Most of the fruit I got for free: plums from mullet neighbor, apples from a giant tree on city property that Andy and I snuck up on one Sunday morning, the most gorgeous apricots you've ever seen from friends. I bought corn from the farm five blocks from my house.
Our freezer if full. Behind the plums, apples and corn is a red biohazard bag containing my placenta. It's true. I am hoping to get it in the ground with some daffodils before the soil is frozen. Andy will be glad to see that go….but seriously, how could I just throw it away? It was an organ my body grew that sustained my bug for 10 months.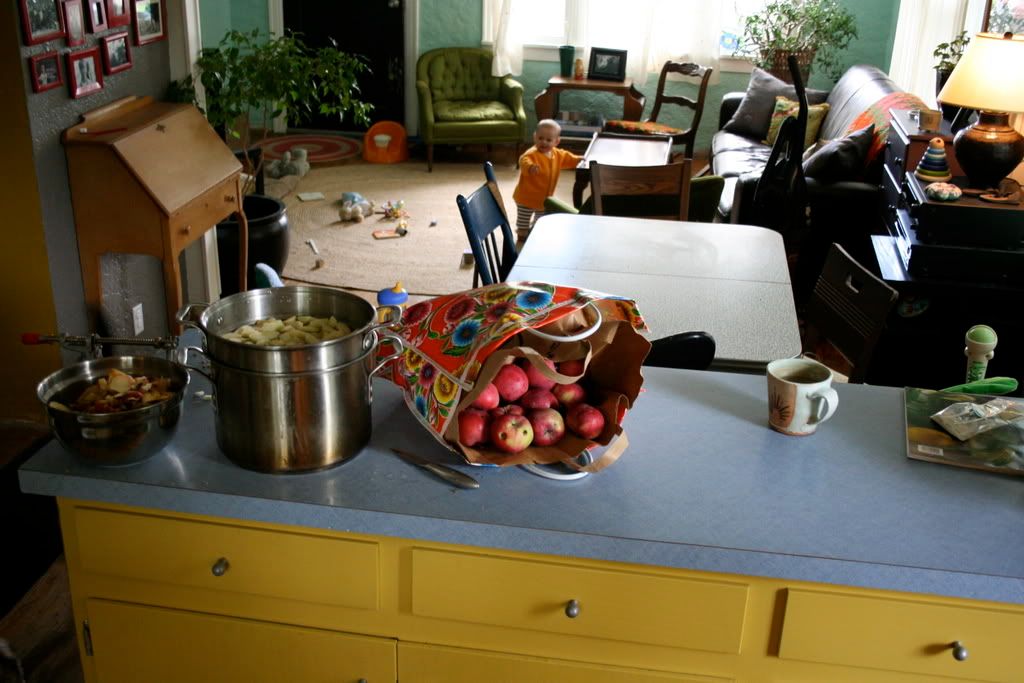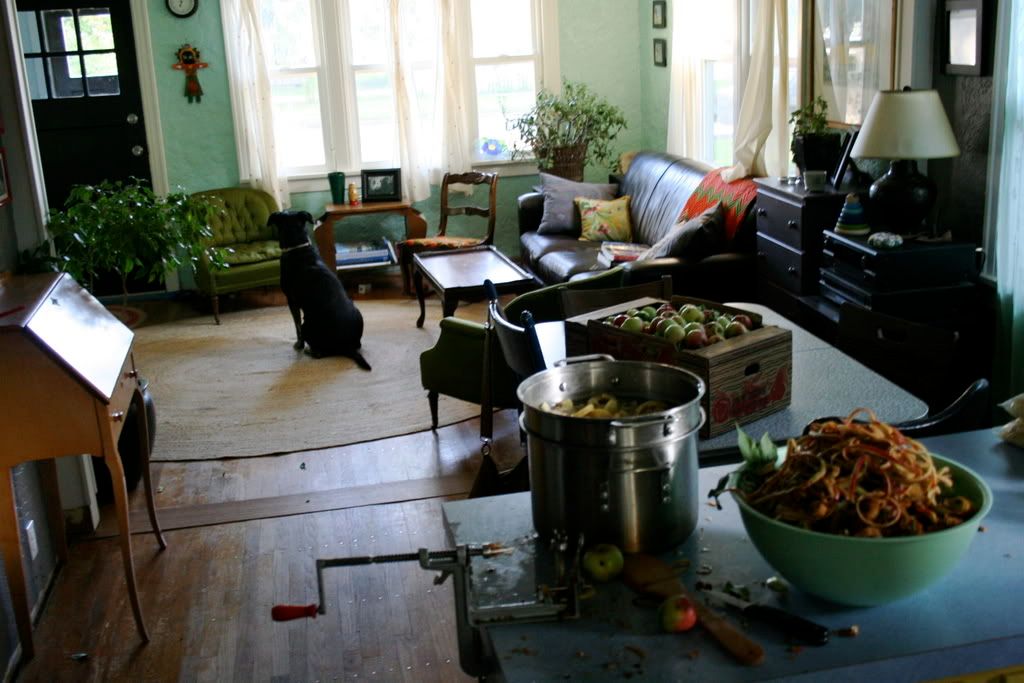 I peeled, cored and blanched the apples to freeze. It was a sticky, many day process. I have enough for seven pies this winter. I halved and froze bags of plums ready for cobbler. I made butters: peach, plum and apricot. Froze the corn.
Next, the green tomato relish I relish so. But first, a little getaway for our little family. Today we go to stay at a friend's house up in Seeley where there will be snow on our hike and homemade pizza on our plates. Wishing everyone a warm and full fall weekend.
You might also like