Oh December. We have had heaps and gobs of parties and house guests and in between all the merriment, I have been (a scosh frantic about) sewing the really-easy-won't-take-hardly-any-time gifts that are, ahem, taking a while. More on that later.
Last night I s l o w e d down a bit and I inhaled three little beautiful corners of my world:
1. The steady warmth of hopeful lights as they make their way through new snow.
2. Olive all cozy and curled like a shell in her favorite olive green chair.
3. The sweet tricycle my parents gave bug for her first birthday. I am loving it just lounging about the house as decoration.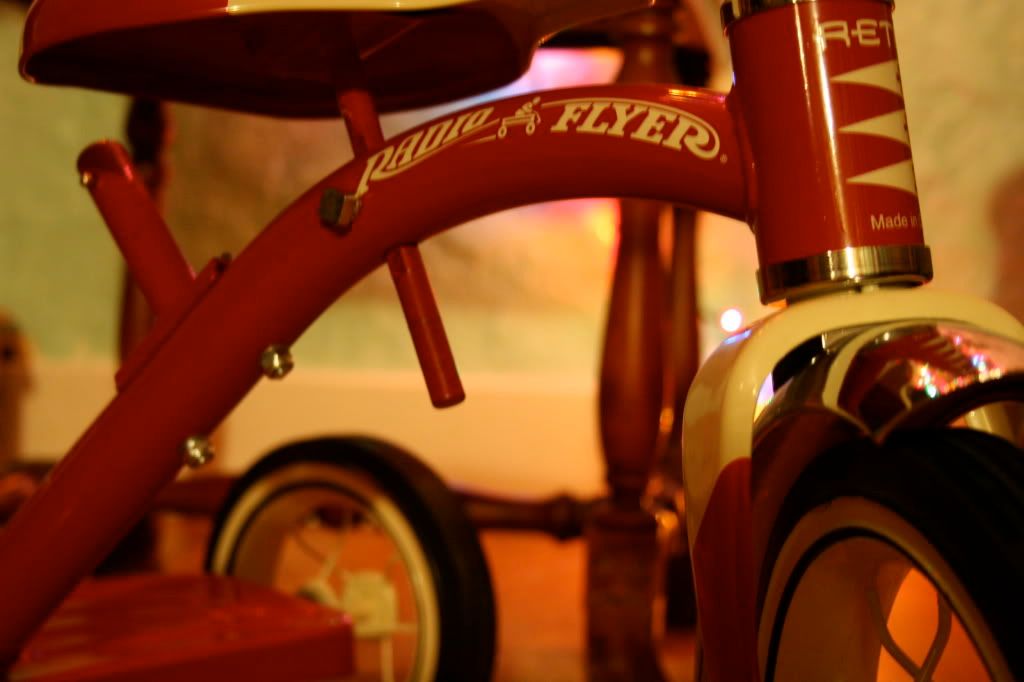 What are your three nuggets?