Andy is this incredible artist. And oh so modest. And that means his wife with the blog and boasting-about-her-man inclinations can brag.
He has explored all manner of media and come to the sweet conclusion that he prefers oil paint, masonite, paintbrushes with a tiny few hairs and deep concentration on asphalt, clouds and chrome. He paints the I-90 corridor and some meandering highways just off the path we so frequently travel.
Having grown up in the scenic and tourism-centric town of Red Lodge, he intimately knows Rocky Mountain sunsets and bugling elk. And oh so bored by the traditional western recreations of this beauty, he turned his attention to contemporary Montana. The grit, serenity and beauty in the informational and industrial highway through the Big Sky. He paints I-90 because it represents our evolving culture. He paints I-90 to explore his place as an artist, husband, snowboarder, father, fisherman, electrician and human in this vast and steady landscape of Montana.
He expends so much time and love in the studio. And there are his precious paintbrushes languishing without place and a toddler who enjoys tossing the expensive devices like mini javelin. And, he has this bad habit, or at least I think it is a bad habit and really that is what matters, of leaving said paintbrushes all over every single surface of our house. And so in the spirit of gift giving, I sewed him a nice little case that cares for his precious brushes and also alleviates spousal dispute. Good gift, eh?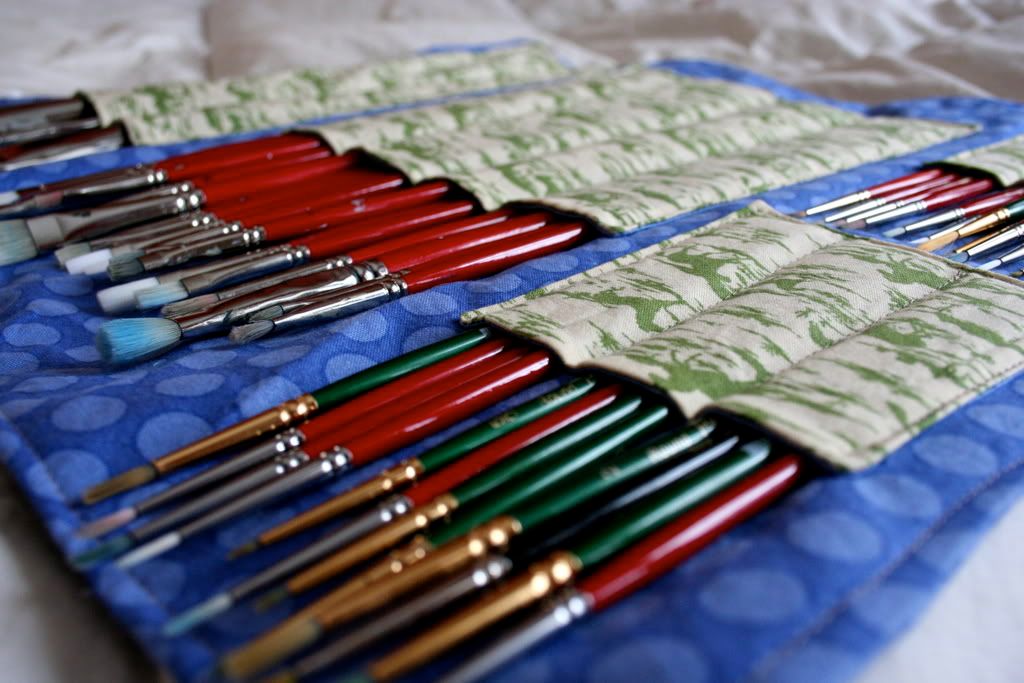 I am quite proud of my holiday gift. I mean, jesus h he is hard to shop for. There are only so many ski socks, chocolate bars and pg tips a girl can get her guy. The polka dot number is all faced with flannel so it can stand up to manly handling. And, it rolls into a tidy bundle for when he travels to Greece and Argentina for lectures andworkshops (some day? hope so).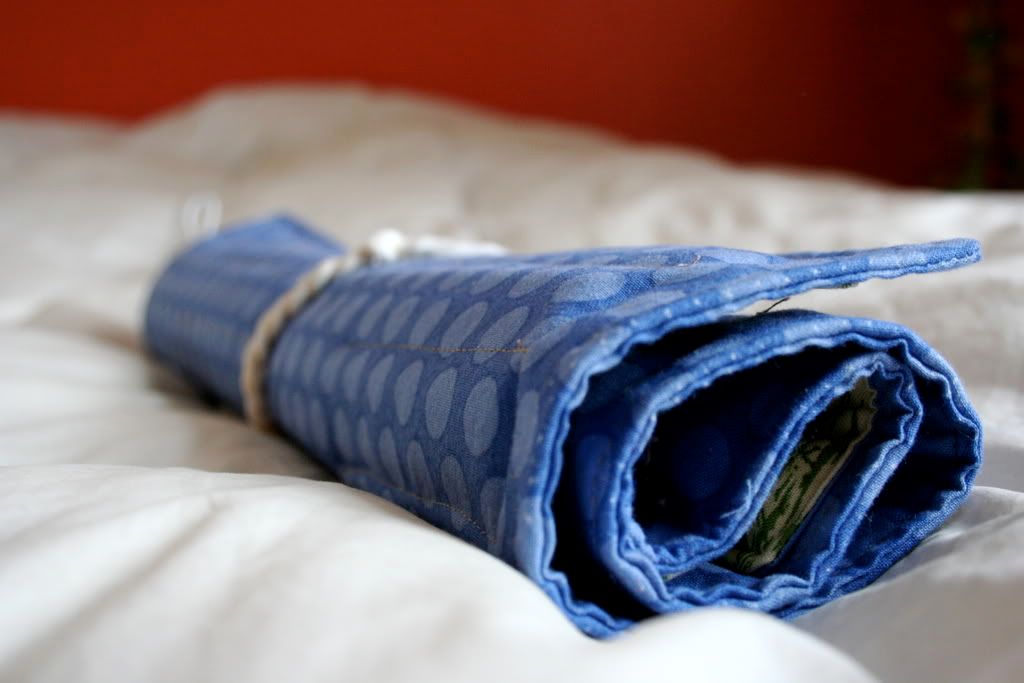 And, it has handy little hanging dealie bobbers so it is all out of reach from grasping toddler types.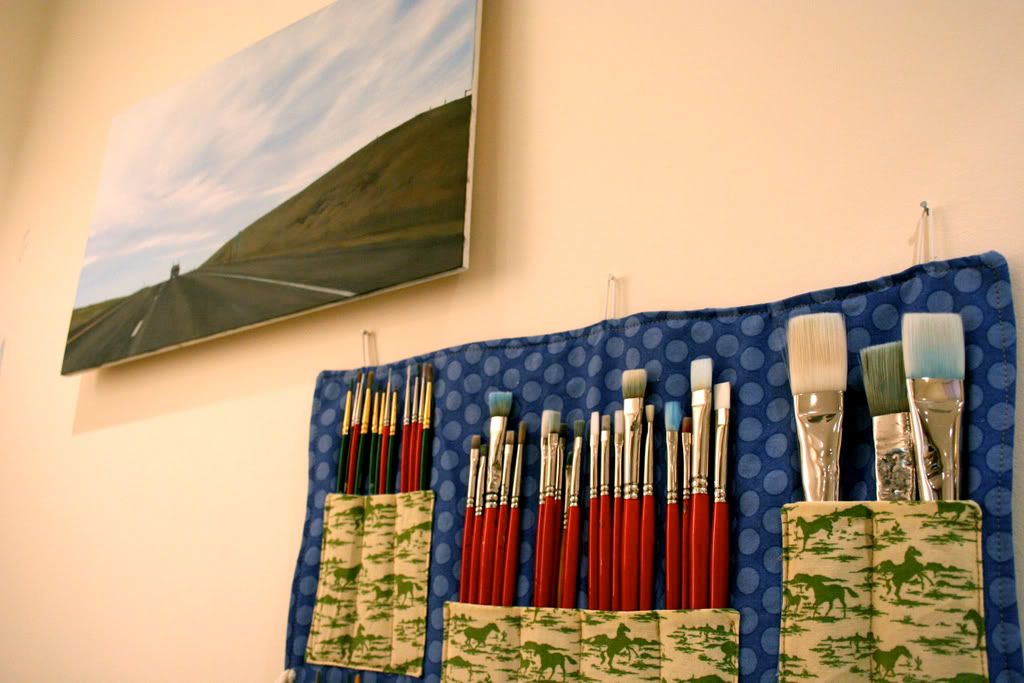 I hatched the plan over the course of several weeks but actually made the whole thing after 10pm on christmas eve which not seem like a big deal to you crafty, perfect sewer-types but I had definitely imbibed in a large meal and wine and at friend's house and am more of a there's- always-the-seam-ripper type and was still able to make this purt near perfect little case. AND, he liked it and finds it handy.
You might also like