Oh this beast turned out so simply and complicatedly adorable. I love it. Yes, it has some funk and whoopsees! But, for the most part, it is just grand. And warm. And I feel like the build up to this project completion and post should satisfy my blog quota for at least three months.
We have been sleeping with it even though it wasn't done for a few weeks. The binding sewing was eye-bleedingly tedious but, I have to admit, it is lovely and beats machine-stitched binding. See how I get all quilt snobby and uppity now? I deserve it. I quilt. I hand-stitch a million yards of binding.
The pattern I designed is super simple. No baskets or holly hobbies or even diagonals. It was still a lot of work just to get the corners square. And, I am not just saying that. This whole business of exactness is not my strength. I am used to sewing on a lick and a promise and that behavior doesn't fly in Quilt World. And, for the most part, I am proud to say those bastard corners are square yo. I for sure have a new crazy appreciation for the real Quilters out there.
This all started when I realized that I never ever prioritize our bedroom. The place where I sleep and wake. Where Margot was conceived (too much info? deal. true.). Where I was in labor for hours, where I regularly cuddle with any combination of the mammals in my household. When I do a shiquat (wish I knew how to spell this…my Italian brother-in-law uses it for a quicky clean) on the house for dinner guests, all the random stuff is piled in my room. We don't dust our room. We rarely vacuum our room. We don't change our sheets often enough. We don't have dust bunnies in there. We have dust elk.
So, I decided I'd start with my bed. The tj maxx score was fine for a few years but I wanted a special, cozy, sexy covering for me and my man at night. Last year, I took a sewing class and learned very useful information that gave the necessary (misguided?) confidence to sew a quilt. The quilt colors were inspired by the pillowcases I made in that class. It took me a million hours to decide on the size of the quilt, the size of the squares, the number of fabrics, the picking out of the fabric, the binding, the composition. It took me a million hours to cut out the perfect squares and assemble and press.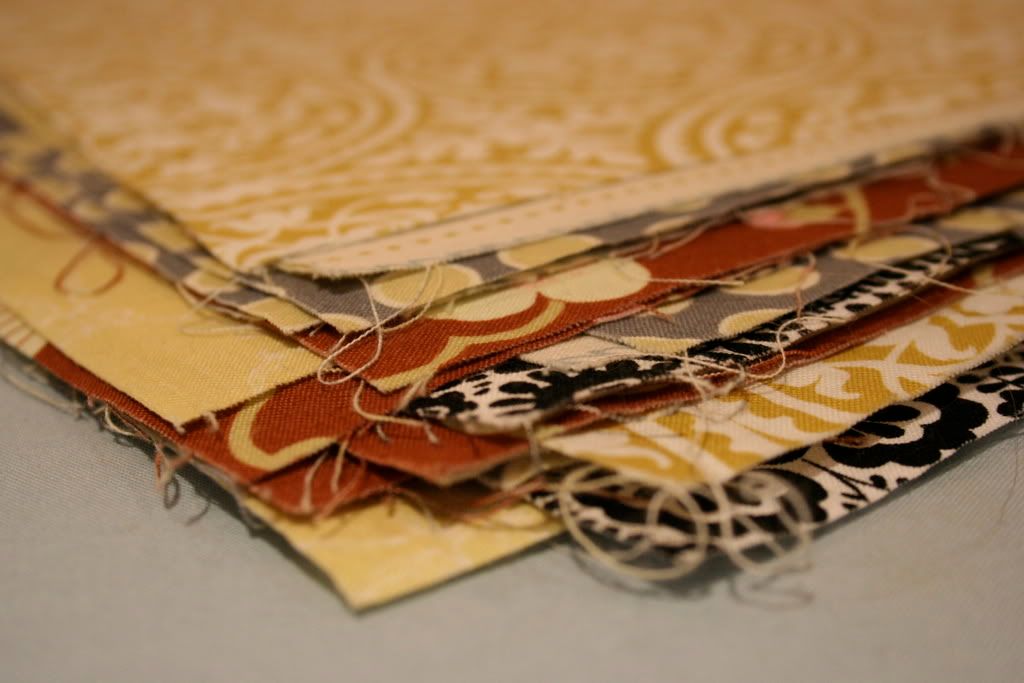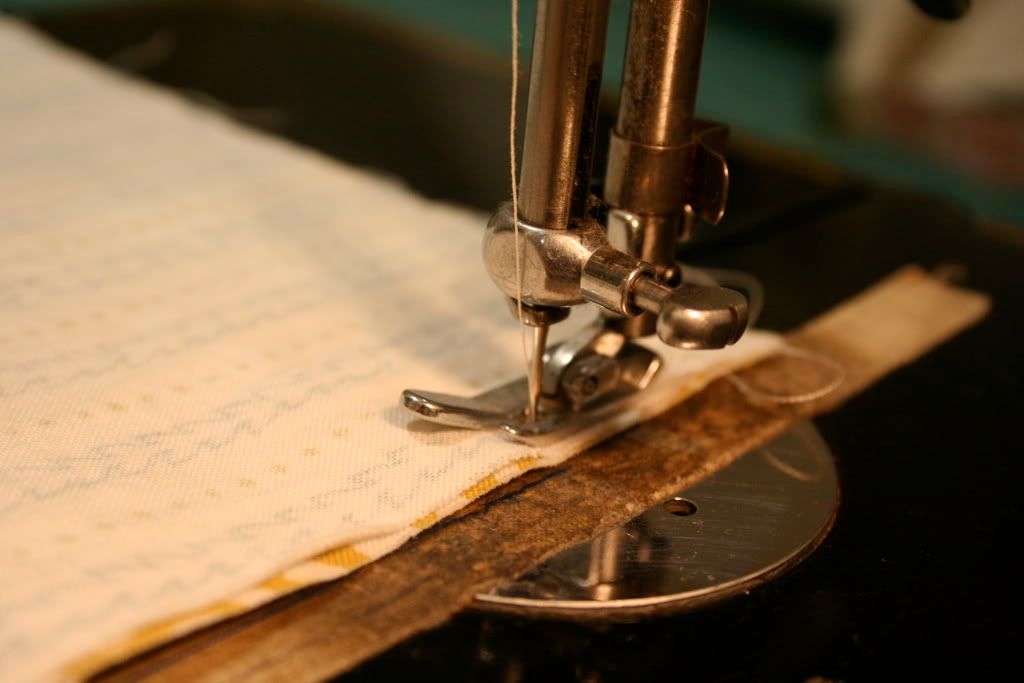 And then the back side was slightly nightmarish because the size I picked for the quilt is larger than two widths of fabric selvage to selvage (like I had planned. ahem.) but the shenanigan evolved into a happy mistake because the border rocked but then I totally messed that up by not buying enough fabric but I had *just enough* of some fabric from the other side to polish the turd and make the corners…and…it actually turned out prettier than if my original fix for my original idea had been realized. yessssssssssssss.
The putting together is hard. I had my perfectly square front and my perfectly square back and my batting and laying those puppies in a stack is no small feat. A martini didn't even help my clarity. I used the pattern on my giant rug as a guide, smoothed and smoothed the layers and pinned the pehjesus out of it.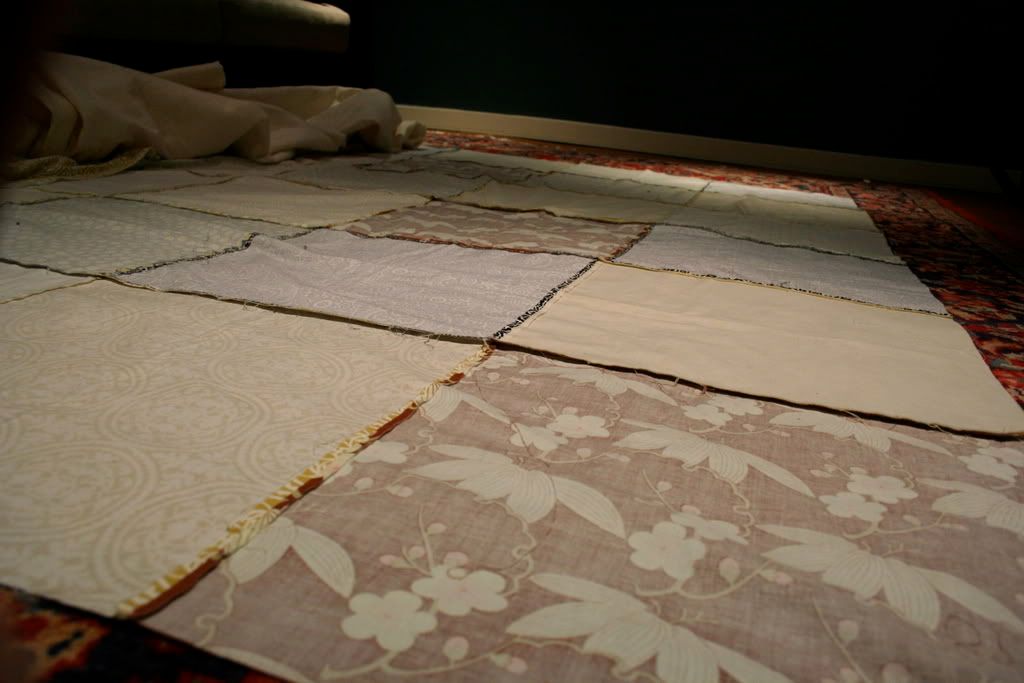 When sewing I felt like Queen Margot must have felt at one of her obligatory balls. For the love of all things holy that it a lot of cloth to schlep around.
This book I love and refer to often. This video saved my life for the binding even though I hand-sewed instead of machine-sewed the back side (and she makes it all look like it is as easy as eating macaroni and cheese when the reality is that you are dealing with a tsunami of fabric and a toddler demanding your attention). This video saved my life for the tying. This video rocked my world regarding knot tying (!!!).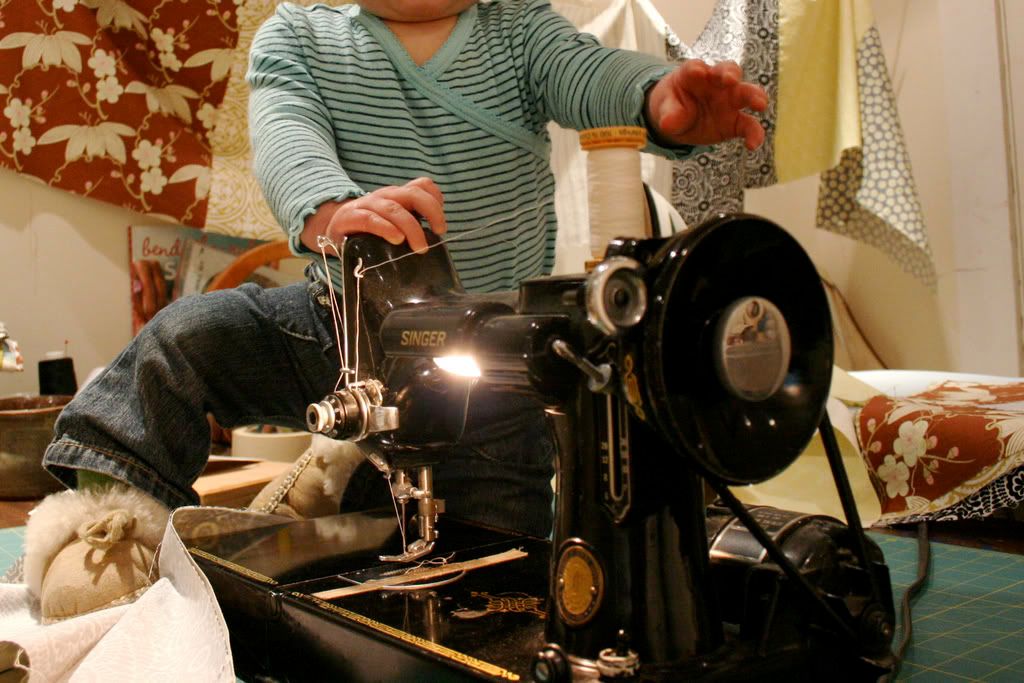 MY QUILT.
Two distinct yet conceptually connected sides.
One for the earthy, effervescent, sun-kissed spring and summer months of peas from the garden, breath-taking dips in the river and one, sultry air-exposed leg resting atop the covers:
One for the the hibernating, introverted, frost-kissed fall and winter months of root vegetable soup, rich wine with dear friends and laying spoons all night with a partner, kid, dog and two cats: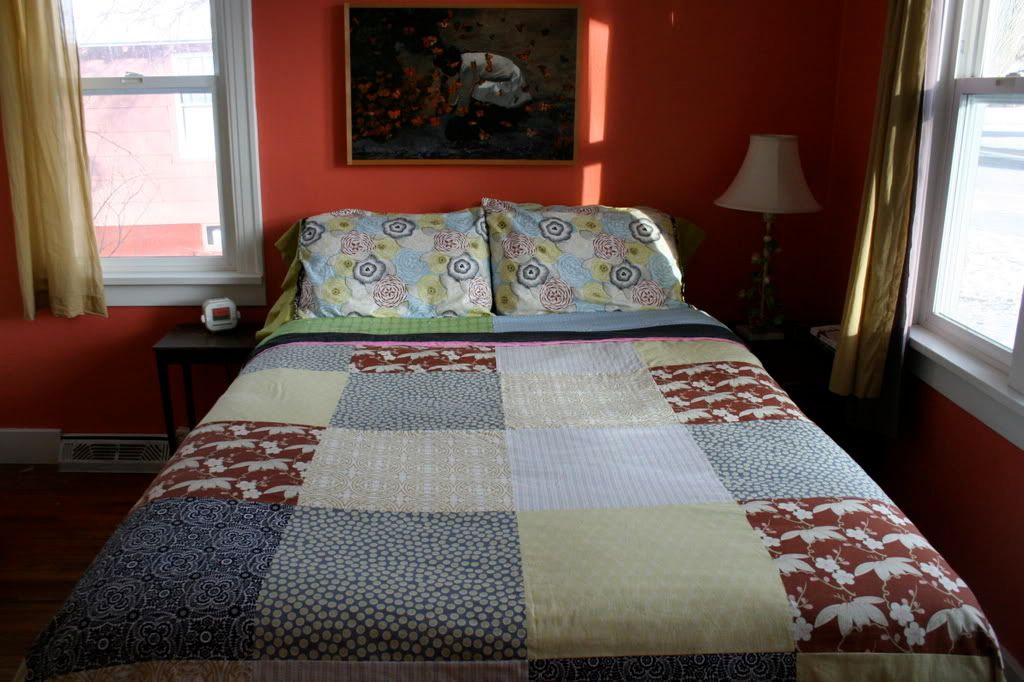 And, naturally, it is best when wrapped, cuddled, nestled and used. (About that maraca: My chicken refuses to let go of her stripedy maraca. She keeps a firm grip on the instrument during all manner of daily activity such as eating avocado, petting Alice, driving to the museum, sleeping in her crib. And so the maraca is, of course, played with in The Quilt.)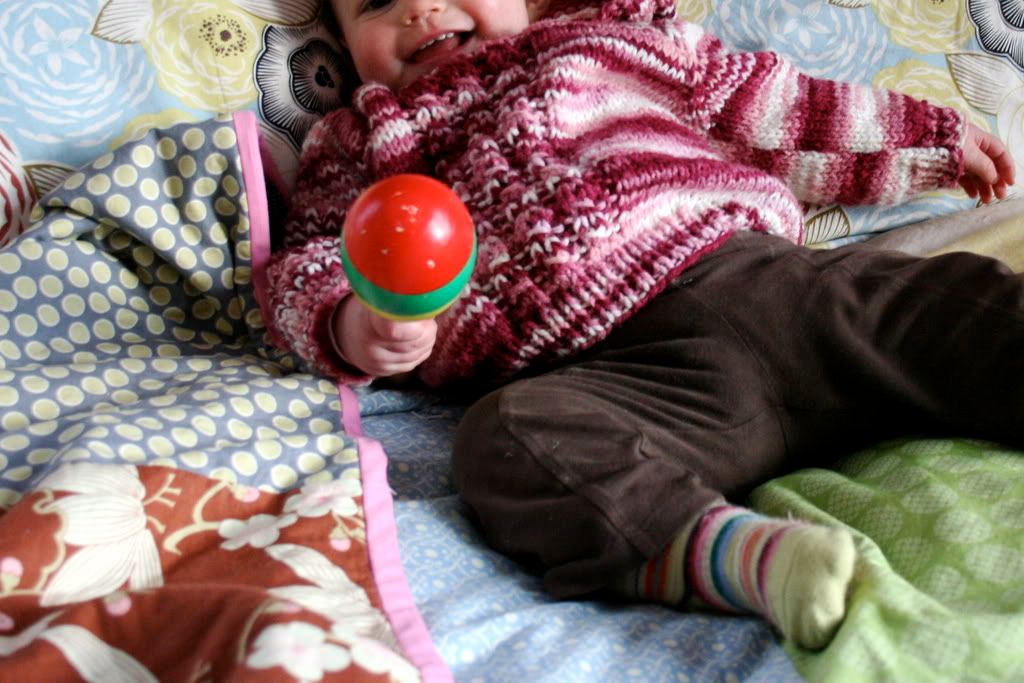 You might also like