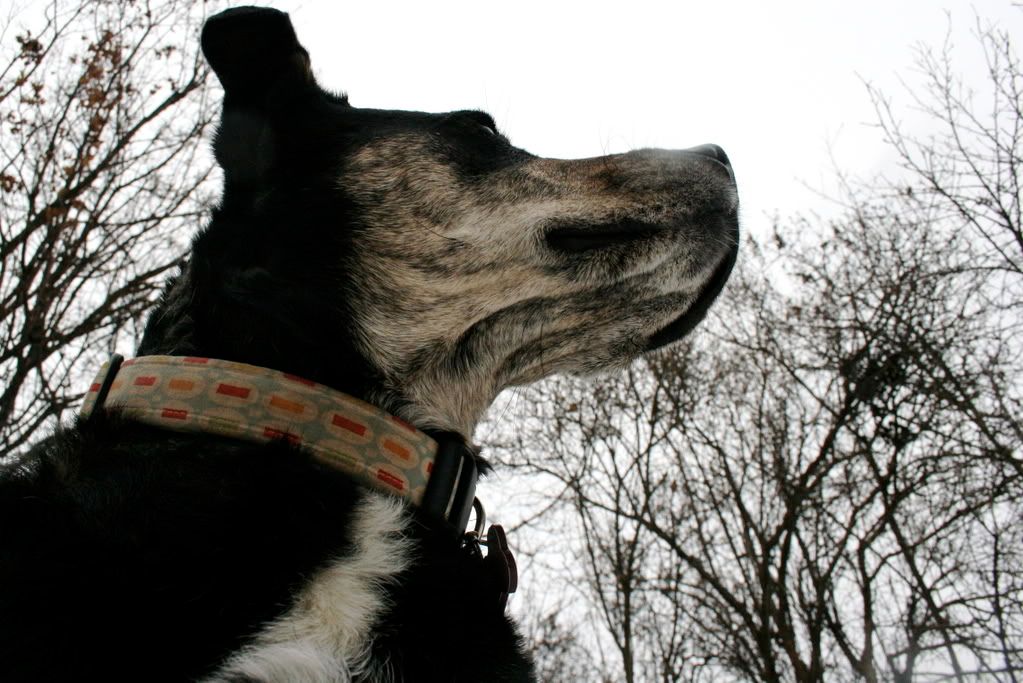 Ah, Milli Vanilli. How I adored them and was broken-hearted to find out they were total frauds.
Anywho, I have rain barrels! Thanks to dig this chick's new sponsor, Clean Air Gardening.
I have been in the January Missoula funk because I am wholly exhausted with the inversion. Every winter our sweet valley creates the perfect weather system to yield a perfect inversion. This means Missoula is brown and foggy for many weeks, sometimes months. Weather forecasters from all over get boners over the geography and layered-air system that makes Missoulians ready crawl out of their skin come March.
Even the chickens are suffering from seasonal affective disorder. Sweet Clementine is missing some neck feathers which, according to several sites, could be molting or stress or mites. I think it is a bit early for molting (?). The girls have been confined to their coop a lot for the last few months because of the cold and wind. Last weekend I cleaned out the coop (long overdue) in an effort to perk Clem up with the cozy, fresh hay.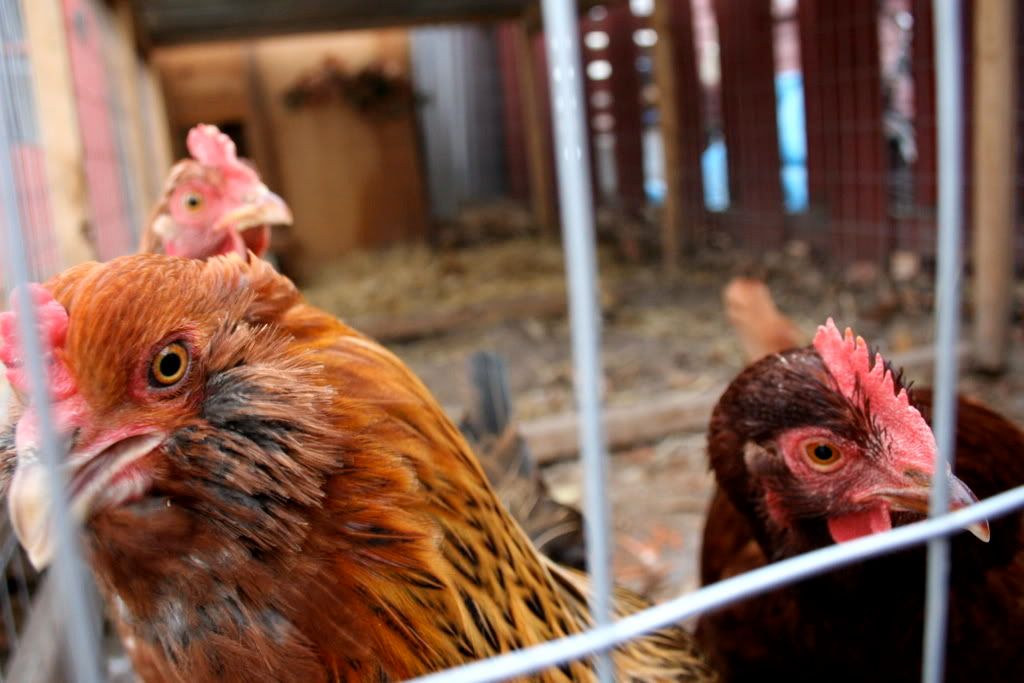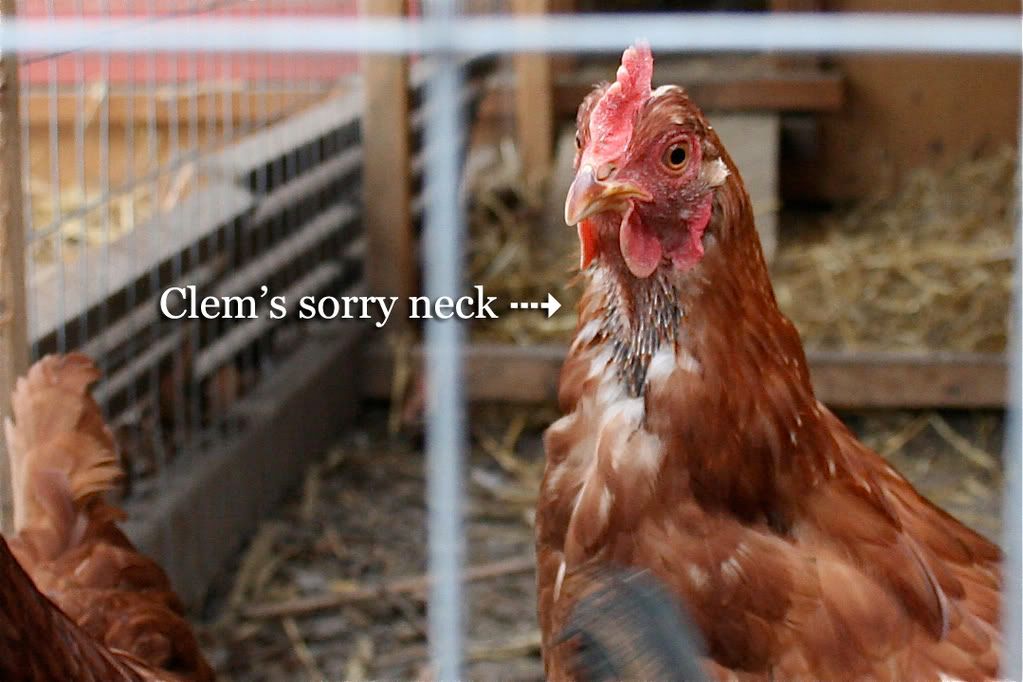 So, when I was schlepping my kid and four bags into the house last Thursday, on day of the first peak at sunshine in weeks, I was pleased to discover I couldn't get in my front door because my ruddy red, recycled rain barrels had arrived. The 55 gallon beasts brought a bit more sunshine into my foggy life. Their original purpose was carrying hot peppers from Greece and now they'll catch rain water in Montana. Love it.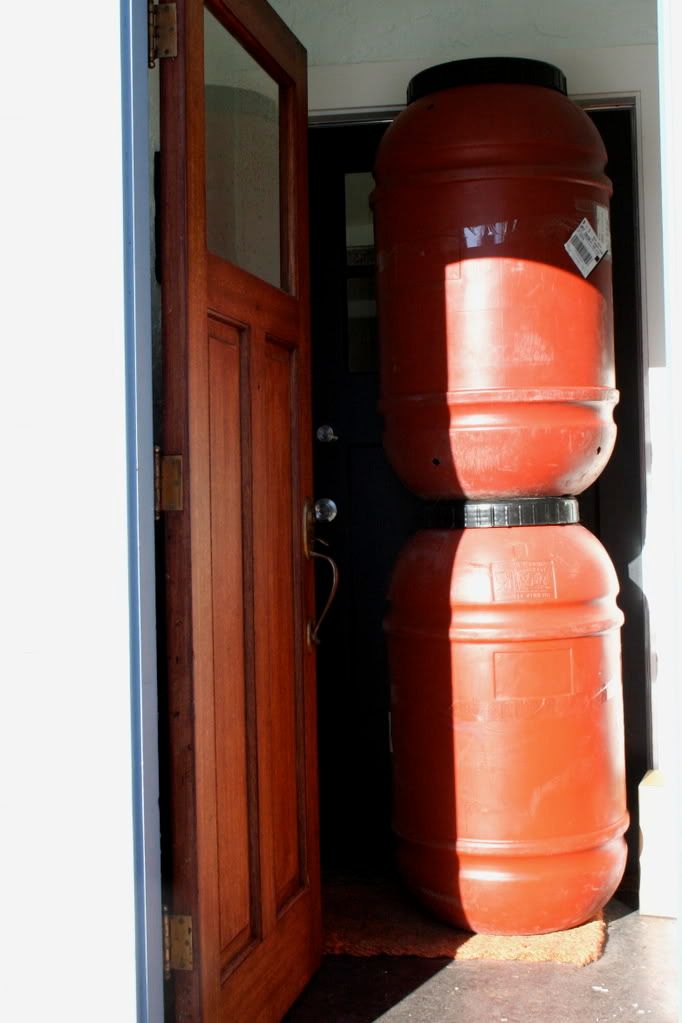 Clean Air Gardening gave me the barrels and rain water diverters in exchange for my documenting the installation and use with photos and words.* I have yearned for rain barrels for many years and never made the financial plunge. Although I think I'll discover that the cash money I'll save watering my potted plants and low water vegetation that falls under my roof overhang and never ever gets any rainfall will pay for the barrels in no time flat.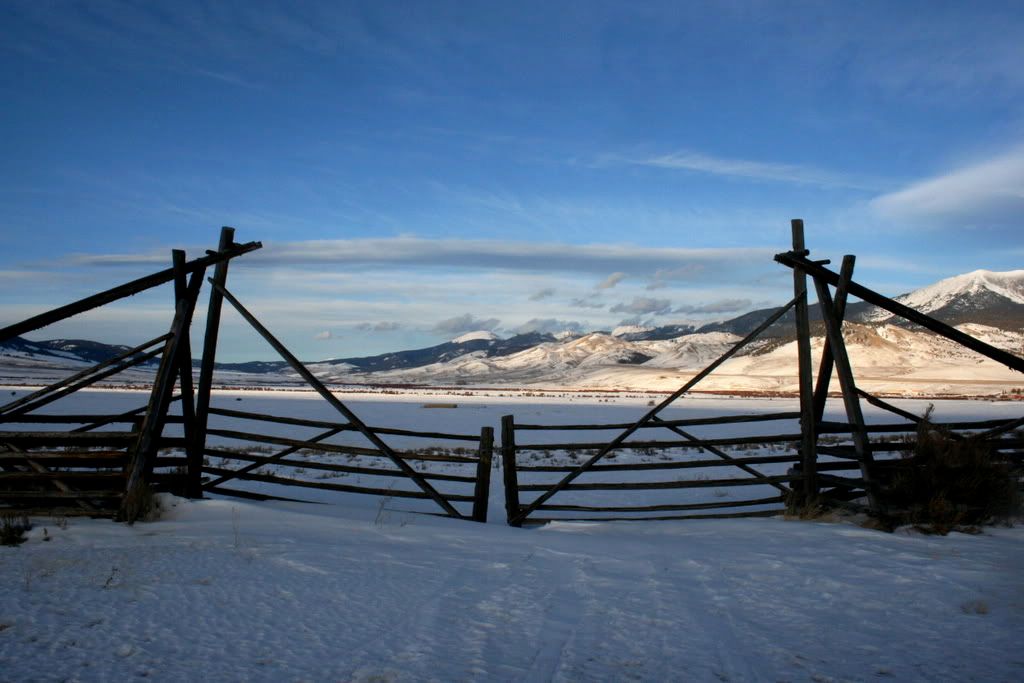 It is right now every year that I get itchy and twitchy for spring. Seeds and thawed soil. Rhubarb and pasty legs exposed to vitamin d. Rain. I feel like I got a tiny peak at spring when myself and fifteen women took a little hiatus to Jackson Hot Springs last weekend for a mama-sans-kiddo soaking and imbibing. The temperature wasn't very spring like but the sunshine. Oh, the sunshine.
Happy almost spring out there.


* I am interested in other arrangements like this. E mail me at digthischick at gmail dot com.
You might also like