I am so so tired today. A nutty week of work has come and gone and won't be around again until next February. Whew. I am ssssllllloooooooow and so wish I had the sleep-in gene because the two martinis I devoured post-auction last night would have enjoyed a bit more rest this morning. But I woke early to a beautiful springy day. And while I know it will snow and freeze and gray-up for many more weeks, I got that welcome itch to be in my backyard.
I nearly blew my knee out desperately trying to turn my compost. The frozen mass of egg shells, chicken poop, coffee grounds and leaves was unyielding despite my best efforts. I cleaned out the coop, made bread and drank coffee.
Everywhere I glance, signs of spring abound.
More eggs.
Clem's neck is fine. She moulted and got all scraggly and way more awful looking and now her shiny new feathers perk her right up. The hens are loving the warmer, longer days as evidenced by increased egg production and clicking of hen heels. We will be adding two more chicks to our urban flock this spring (don't tell Andy).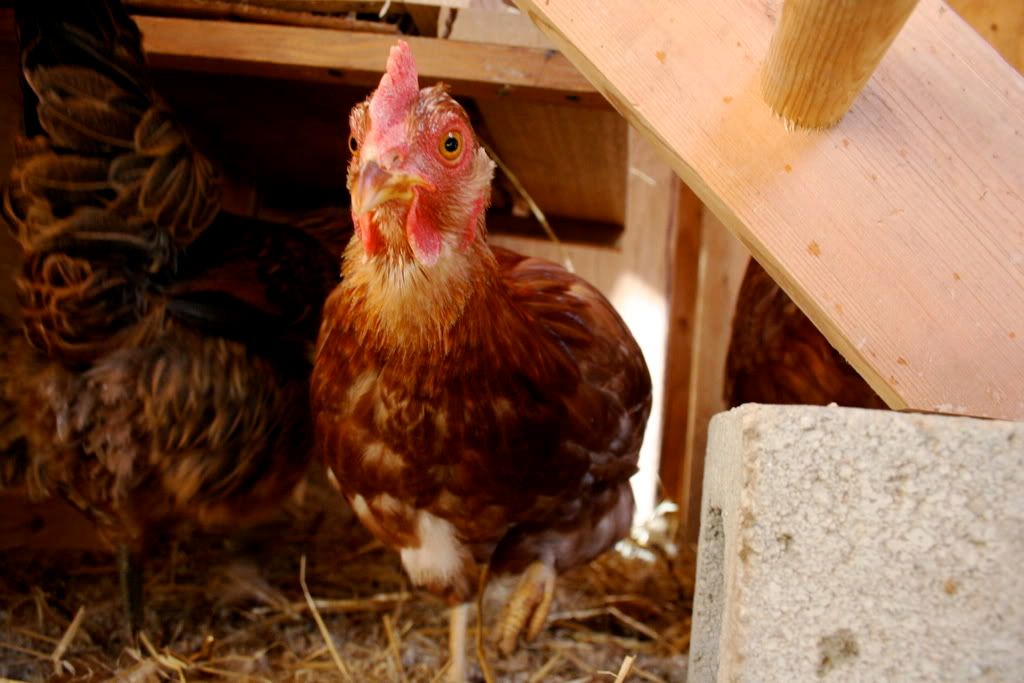 Crumbly, melty ice.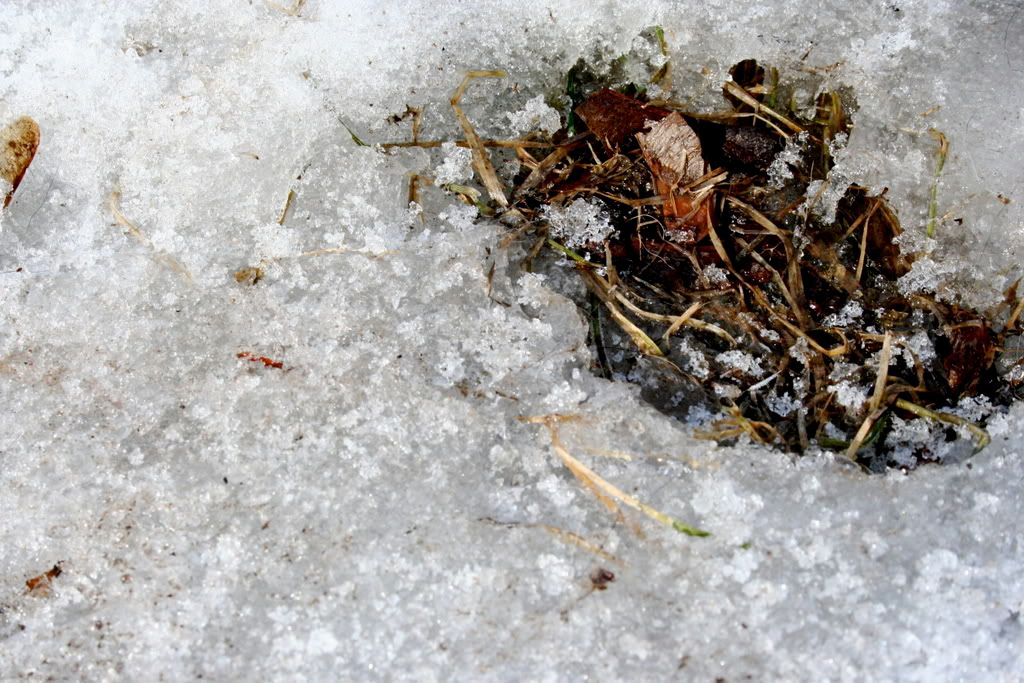 Peek-a-boo green.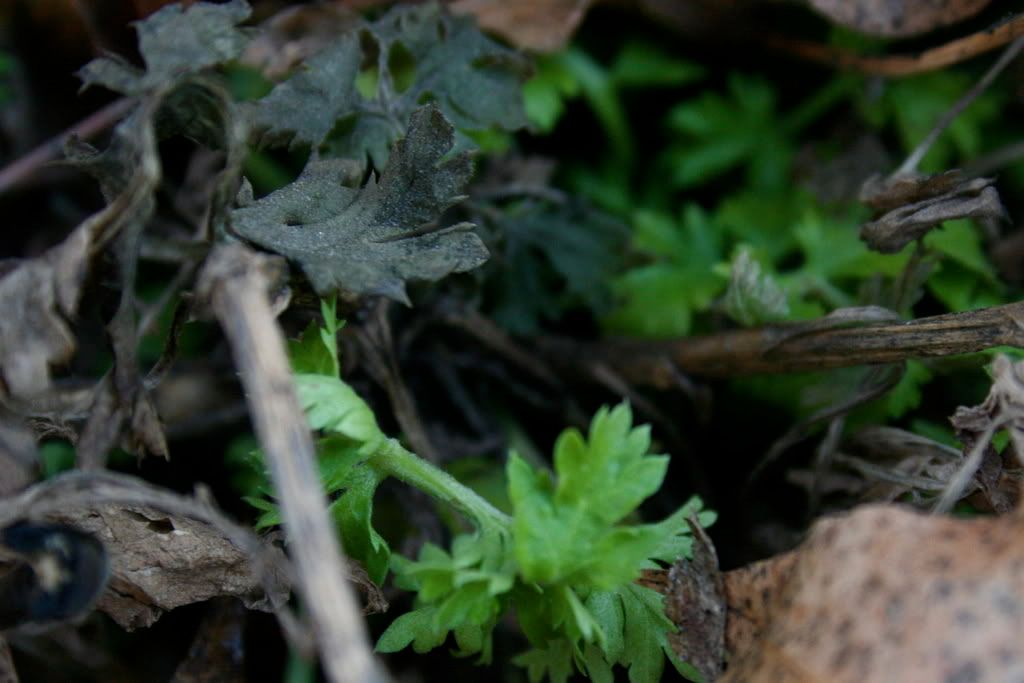 Box elder bugs in my house.
Hands without mittens.
Kitties venturing outside.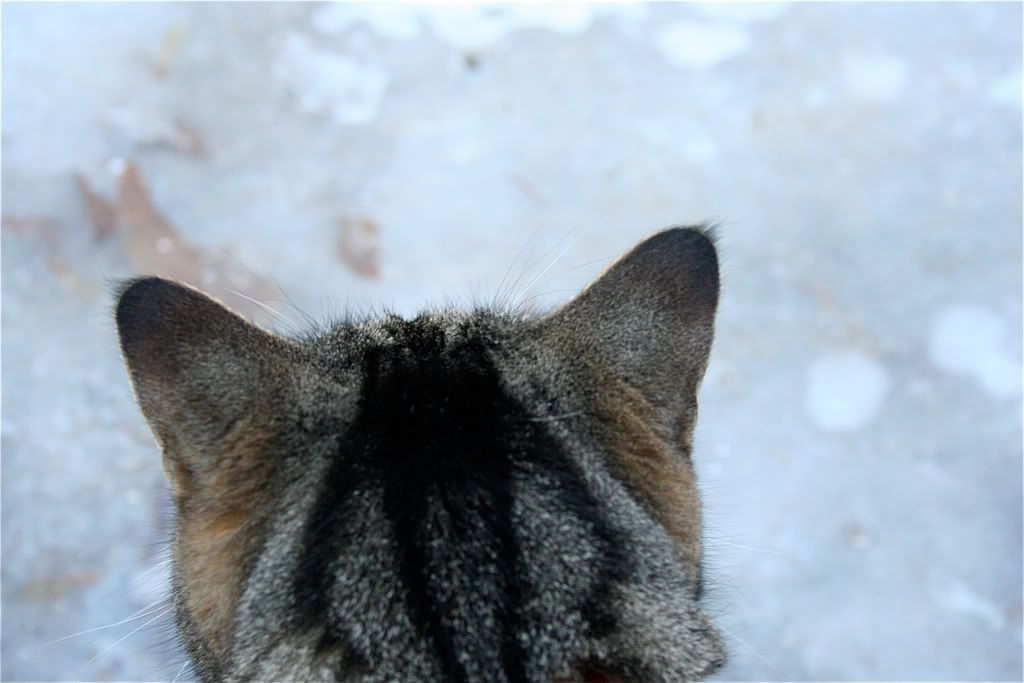 Wheel barrow tracks in mud.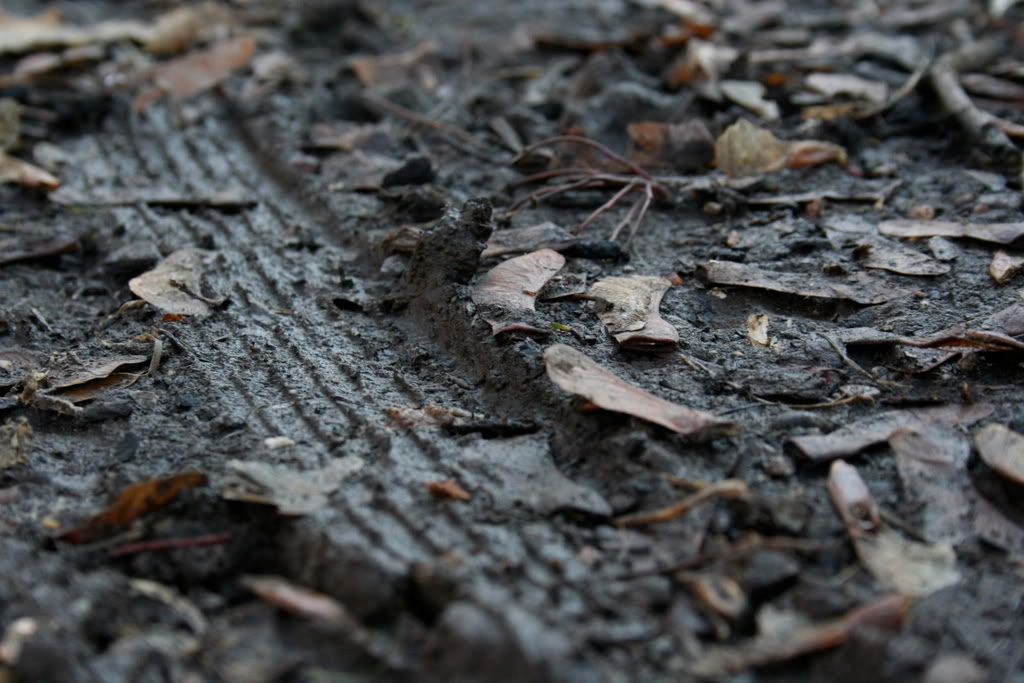 Next comes seed ordering, rain barrel installing and bare leg running. Yay spring.