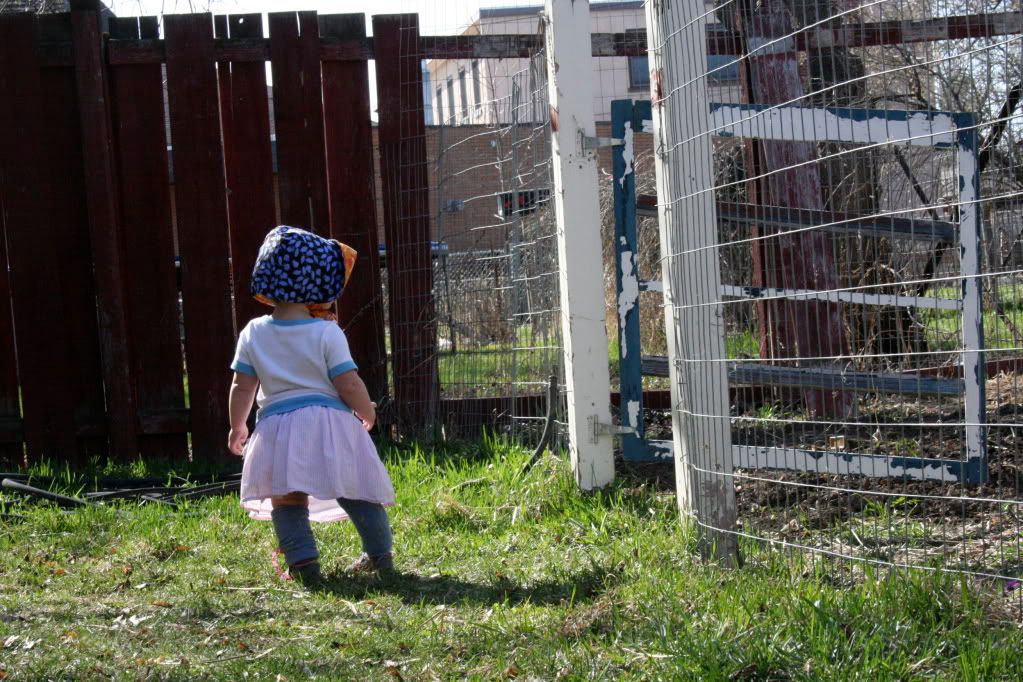 79 degrees this afternoon as I huffed home from work on my bike with trailer carrying toddler behind. It's here! The weather that keeps me outside and away from other obligations and needs like laundry, errand running and writing.
We had a busy weekend full of seeds and rain barrels, friends and shared food on patios. I am quite behind with seed planting but, eh. It'll produce. My seeds arrived from High Mowing while I was away so the little nuggets of promise have been yearning for my tidy placement in the soil. I planted eleventy hundred peas and spinach. And, turnips, which apparently are not parsnips.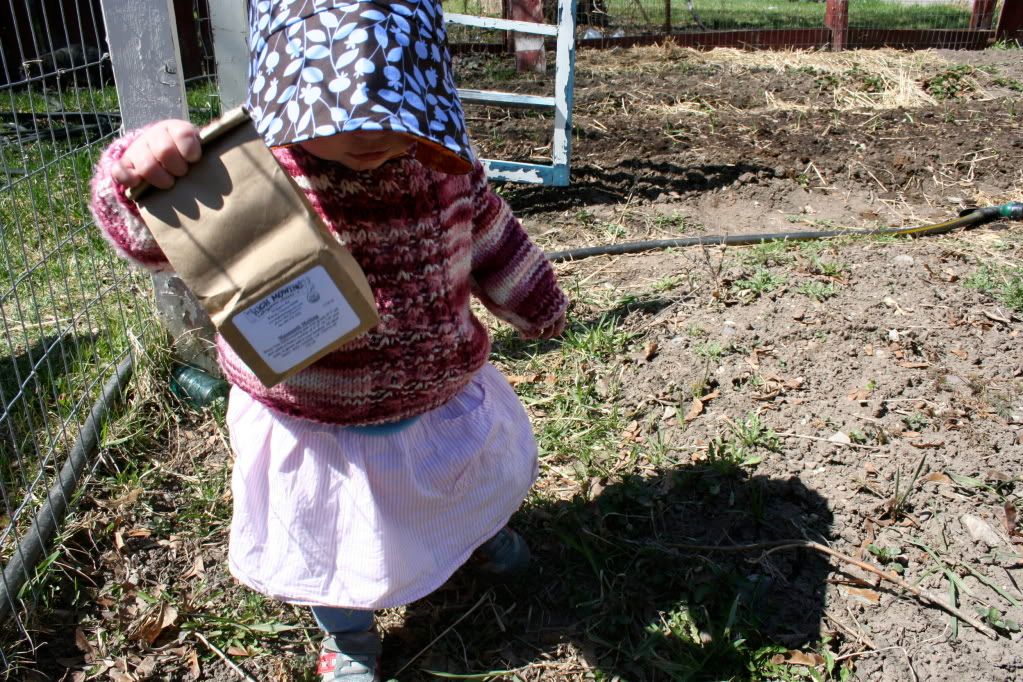 See, I ordered turnips and was all miffed when package arrived because they don't look like parsnips because they are their own vegetable with their own identity and such and well it is embarrassing but we'll enjoy them I'm sure.
My man and I cooked all day on Saturday, in between seeds and weeds and watching bug in her new bonnet, an epic Italian gravy for our supper club meal to be held in our backyard, the first outdoor dining of the 2009. yay.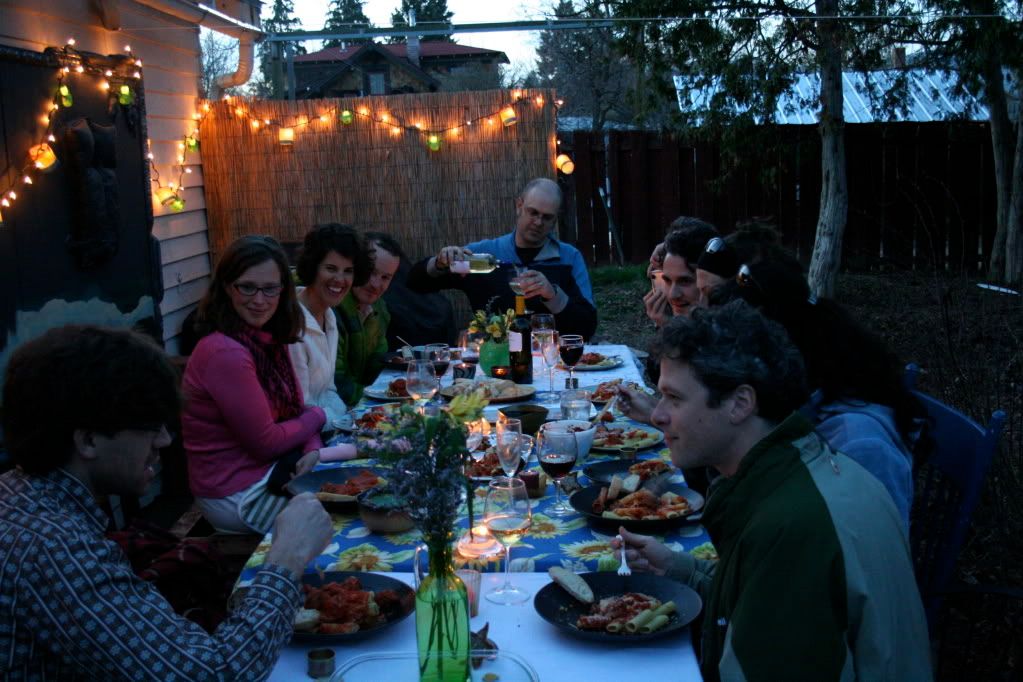 The evening was splendid even though I couldn't comsume the oooohhh aaahhhh yummmm wine because, it turns out, bug's going to be a big sister. Yep.
This pregnancy is slightly more planned than the last and I am very excited but also freaking out about how I will stretch my attention and love even more…est ce que c'est possible? Is my hug big enough? Hard to imagine loving anyone as much as my sweet bug. But those mind-blowing essays will be written on the other blog because this blog is about the stuff that isn't kid although I am realizing that it is all me–a great big swirl of a kid and chickens and gardens and dog and cats and running and sewing and eating and creating and perhaps bug and dig need to unite into one blog so I can stop having conversations in my head about whether a post is appropriate for one or the other…anyway. I am pregnant! Turns out I am rather fertile. Holy shit!
Sunday we took a lazy morning walk after washing at least a million dishes (I gotta get my hands on one of them dishwashers).
I cleaned out the garage (I swear I slept better that night what with all of my sharpie labeled boxes and whatnot. Plus I found things like my cabbage patch dolls, Tara Nicole and Chelsea Leigh) and made two cobblers in the afternoon, one with berries for Andy and Margot and one with apples for my ladyfriends to share over dinner and non-alcoholic beer. Well, they actually drank white wine and IPA. The apple cobbler needed more sugar in the filling and I actually think the cakey topping is just better with dark fruit. The original recipe calls for plums and ooh daddy is it delish with plums.
cornmealy batter for fruit cobbler:
2 cup flour
1/2 cup cornmeal
3/4 cup sugar
1 tablespoon baking powder
1 teaspoon salt
2 sticks cold butter, cubed
3/4 cup milk
Mix together the dry ingredients and then cut in the butter until crumbly. Slowly add milk and stir. Form little patties in your hands and place on top of sugary fruit. Cook on 375 degrees for an hourish.
I am not nauseous or anything but avocado completely freaked me out tonight. Andy had to scrape it off of my salad and leave no trace or I was afraid I would hurl. Also, I do look about how I did with bug at four or five months which is totally weird because I am like six weeks pregnant. The bean will emerge on or near bug's second birthday. Oh the wild ride. Bug is just so fun so a little sibling for her will be grand. As long as the sibling is less twitchy than the chickens. She's not so sure about the chickens.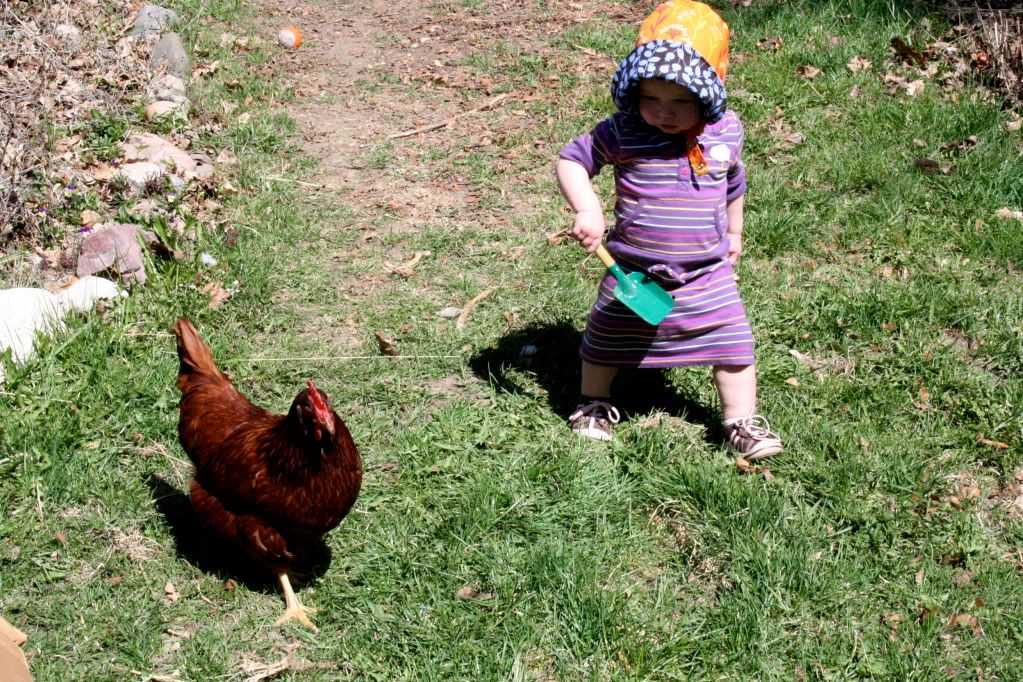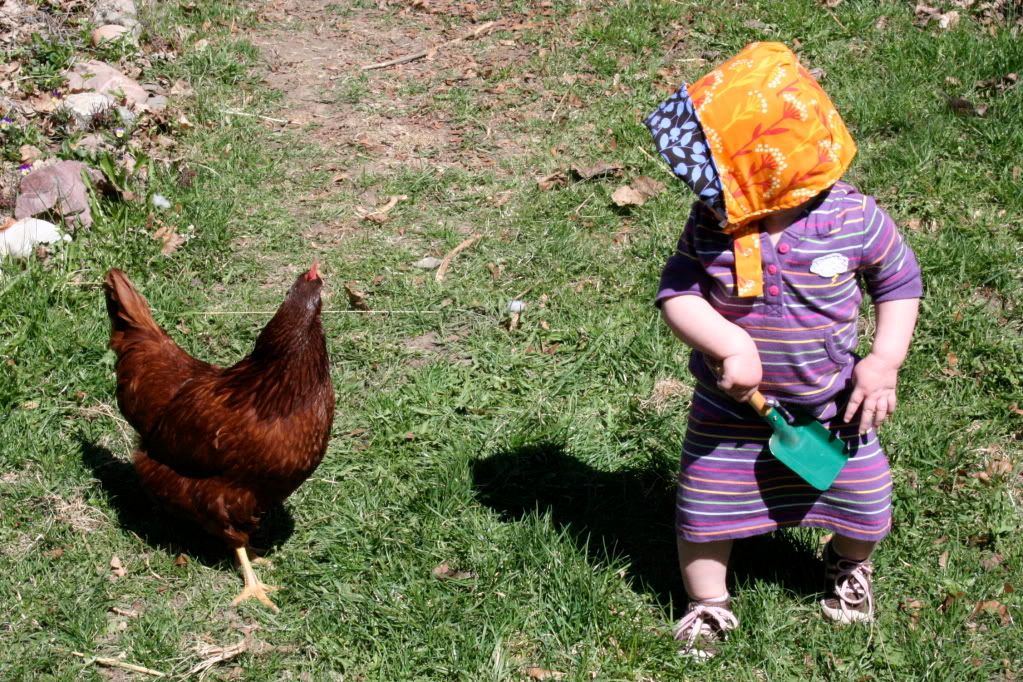 How was your weekend? Do you have some news to share, big or small? Do tell.
You might also like