I think that is my longest blogging siesta ever. And, boy is it hard to get back on that horse with hundreds of epic photos and even more stories. So, I'll just start and stumble around between my garden, Portland and Point Reyes.
So, I managed to toss my arugula and lettuce seeds in a bed before leaving on our adventures. I had to do it on the sly, while Andy was in the basement or shower, because if he saw me digging in the dirt when I was supposed to be cleaning the chicken coop or packing for bug and me or calling to stop the diaper service or other boring stuff, then he would have said babe, come on. So, like a good wife, I frantically dug weeds, tilled soil, added compost and sprinkled seeds all without him knowing and then stayed up too late doing my chores.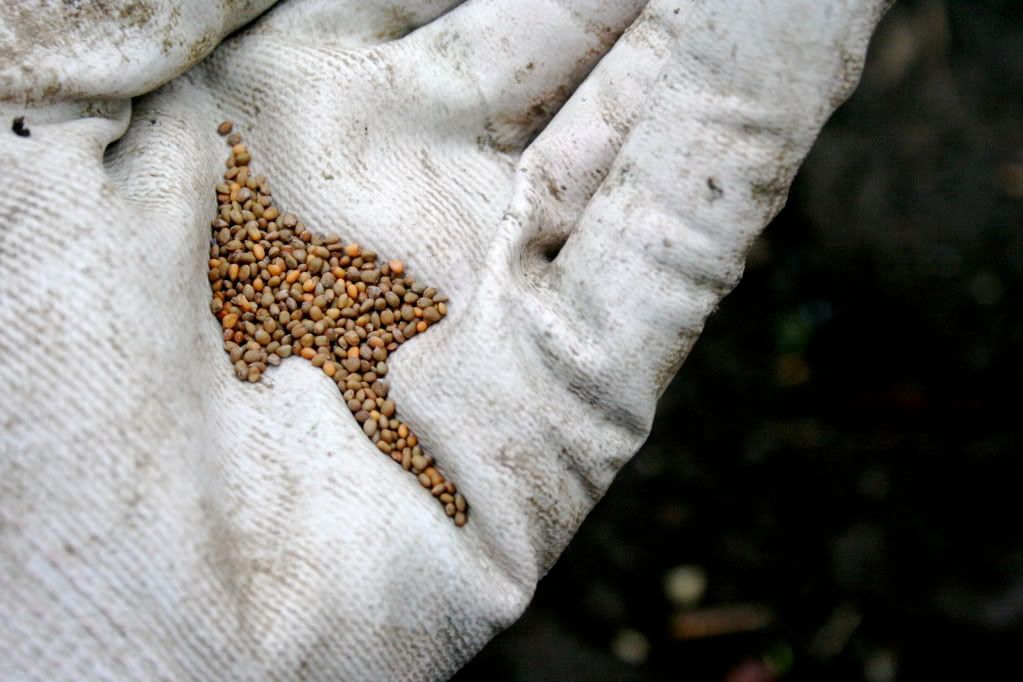 And then we landed in the car for a very long car ride through a blizzard to Portland.
Eventually we arrived in sunny, buzzing-with-life San Francisco on April Fools Day. Really, I am not joking. And, on that day, I had my first blind blog date. Finny (scroll down on her blog to see a picture of us all happy together and her story is hilarious, as always) and I had fun over afternoon cocktails and gardening and running gab. It was normal and she isn't scary. It was a relief that she wasn't actually a nutty serial killer representing herself online as a cute knitter, runner, gardener, dog-lover.
Then, Lindsay's car was towed and things like that are way way more expensive in California (a parking ticket in Missoula is $2), drove over the Golden Gate Bridge to San Rafael, gabbed and stared at each other, ate, drank cold beer and swooned over bug.
Then we drove up the whole reason we were there: the wedding of our best friends. The pulsing green of Petaluma. Holy shit. All the food freshly plucked or killed like eight feet from the table. We hiked in the hills through thick trees, grooved to the groom's music, hung an art show, strung lights in a hay barn, arranged flowers (plucked eight feet away), danced (bug got a blister from tearing it up on that floor), gabbed and stared at each other, ate, drank cold beer and swooned over bug.
The trip was entirely too short and I miss my girls.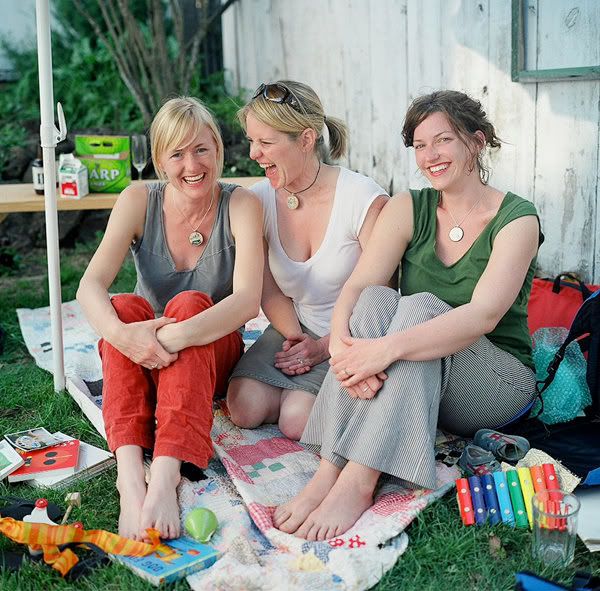 photo by Paige Green
But wait! Then we went back to Portland. Oh, that city tugs at my heart. A big ole Missoula is what it feels like to me. Portland rivaled Petaluma for green. We even caught some sunshine on our first day although I actually love the gray of Portland. It is crisp and clean and with all that fluorescent green everywhere…the palette was edible. We did eat a lot there too.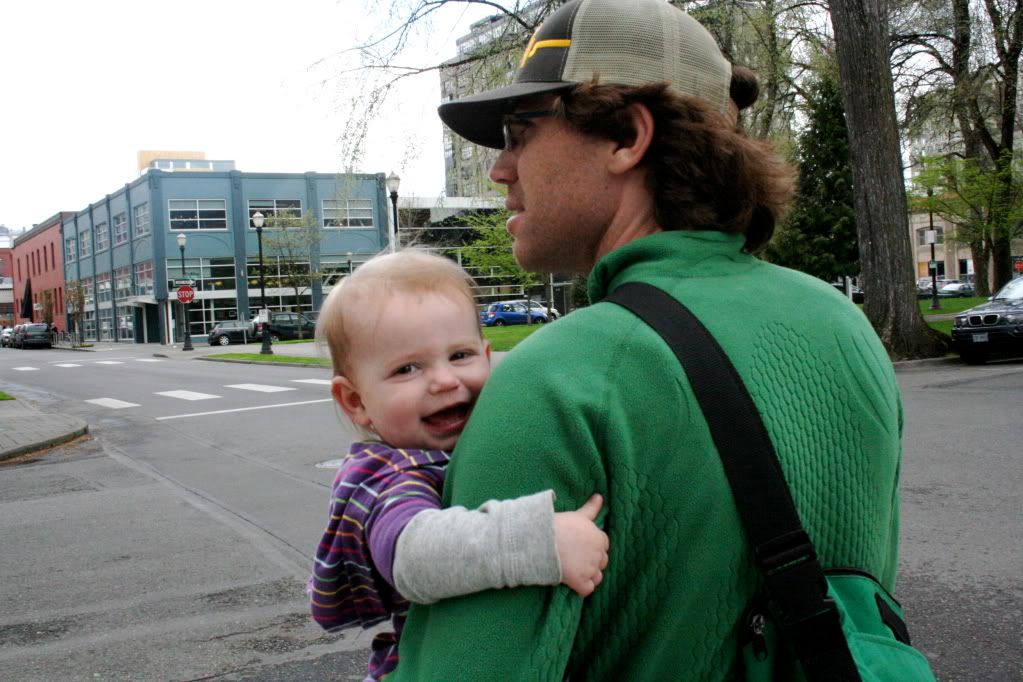 And took it easy with bug's aunt and uncle over neighborhood strolls and thick coffee in the days and guitar strums and martinis in the evenings. The city parks blow my mind. We saw some great art. We found an easter egg hunt. Lots of laughter, talking about our cute dogs and, of course, swooning over bug.
And then the drive back was really long with many stops.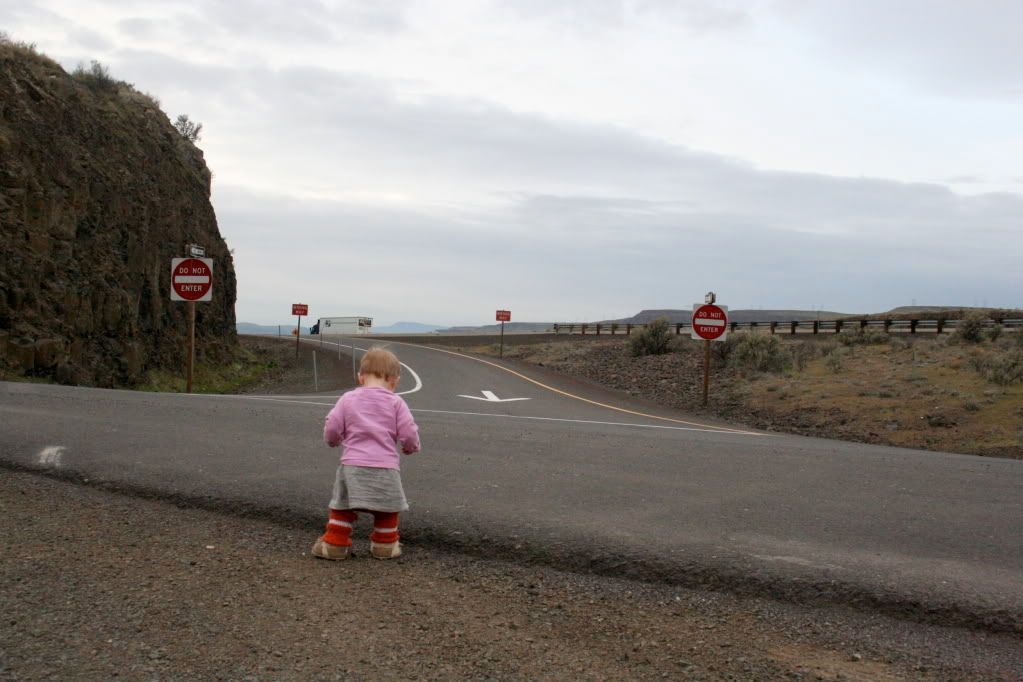 But we returned to tiny arugulas and lettuces and tall, skinny garlics!
And, today, the chickens discovered new green under old leaves and I sowed peas. It's good to be home.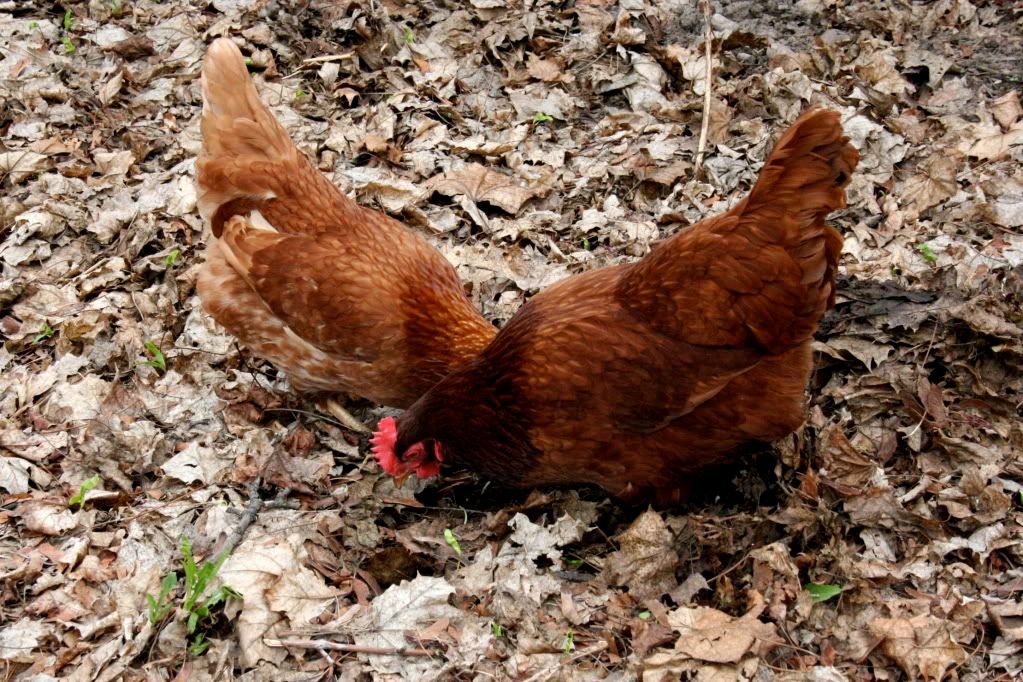 You might also like