Whether a mama to kids, dogs, chickens, friend's children, colleagues….all women mama someone. And we all have mamas.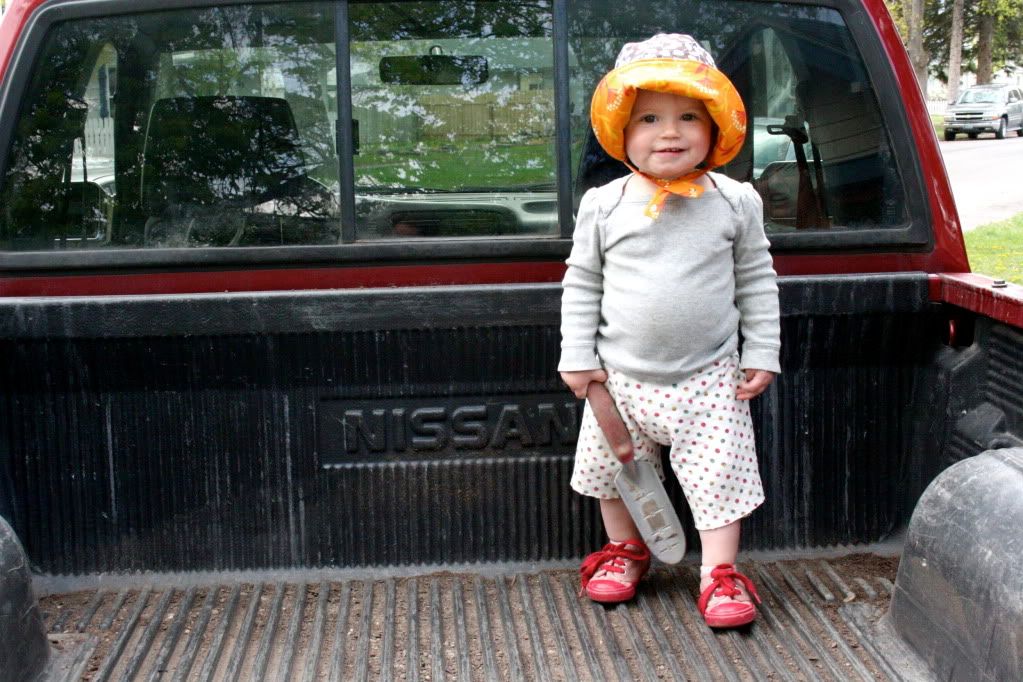 My day was lovely and actually started the night before with a mothers day eve celebration with hundreds of Missoula women. We shared hugs and admiration over yoga, hot tubbing and facials at a local workout center/spa. More than once I caught myself starring in amazement at the moms that are my friends. These beautiful, strong, brilliant women. I felt lucky. And in between great food and a heart-thumping dance party was the launch of Mamalode magazine which I am proud to be a part of. More on that later.
Yesterday began with sleeping until 8:30 (!), shared lattes with my ma in law, sweet smelling flowers and a lazy breakfast all made by my man, with the chatty assistance of Margot. A phone call with my mama (xo). Then, a long walk with a park stop, shopping for raspberry canes, sage, geraniums and rosemary, a load of dirt, lots of shoveling and planting.
I bought a darling flowering plum to plant atop the jellyfish-like organ that sustained bug two years ago. Joan said it looked like Margot. The plum bush, not the organ. Yes, a placenta has been in a red biohazard bag in my freezer for 17 months. It was time and yesterday was the perfect day. The tiny pink buds are about to burst. It will grow to 10 x 10 feet atop a mound overlooking our water-wise front yard.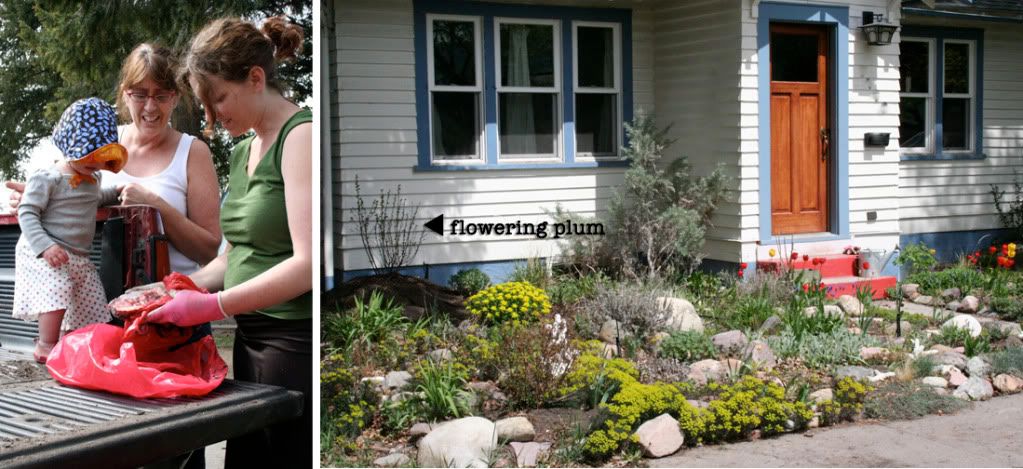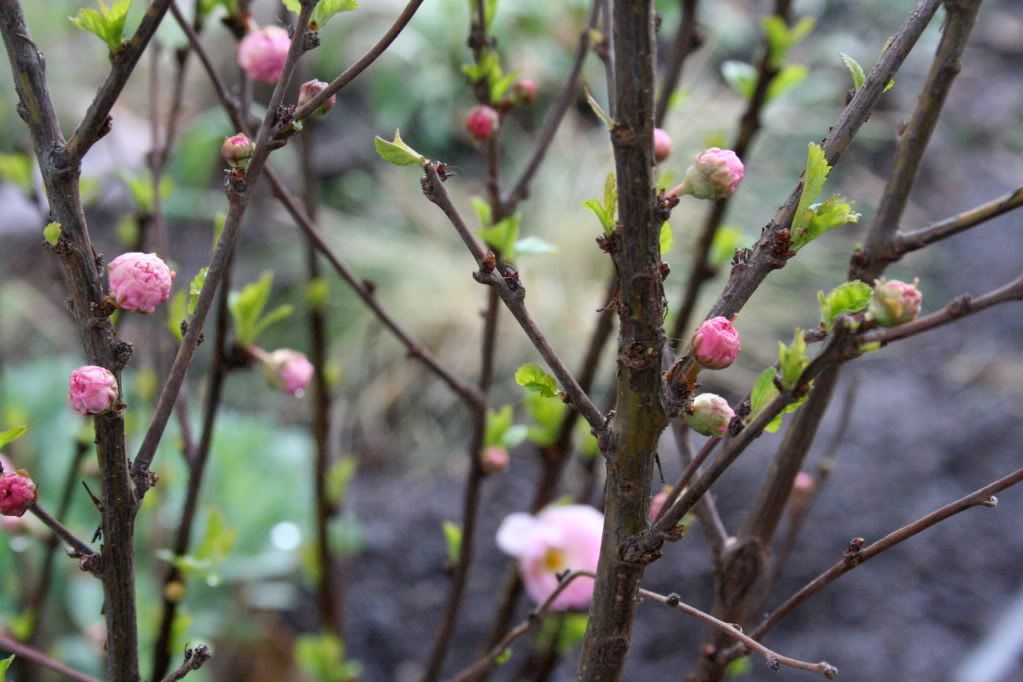 I listened to distant giggles from my family as I took an afternoon siesta in my back yard under the coming-and-going sun. A delightful dinner and rhubarb pie. My first garden produce of the season.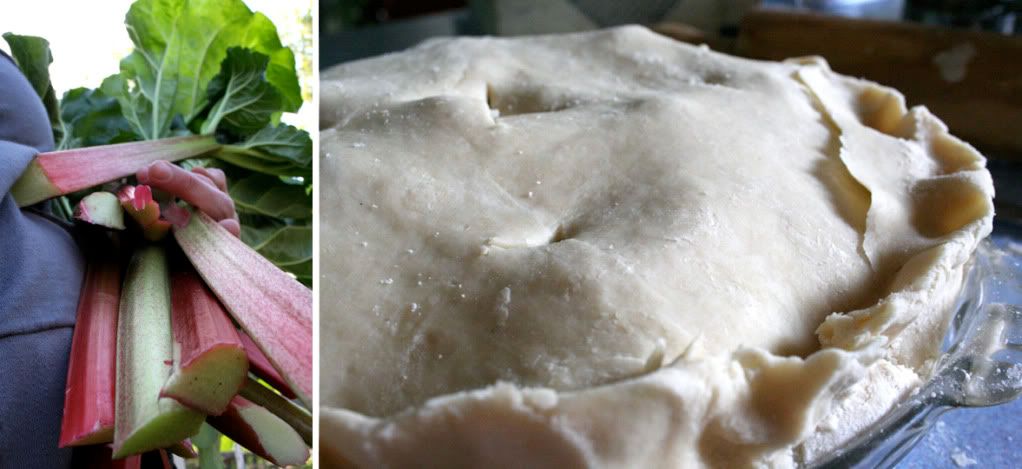 My favorite moment? I quietly mentioned something about kisses and Margot toddled across the backyard and planted one right on my lips. And then said thank you. She has new words daily and her new word on mother's day was thank you.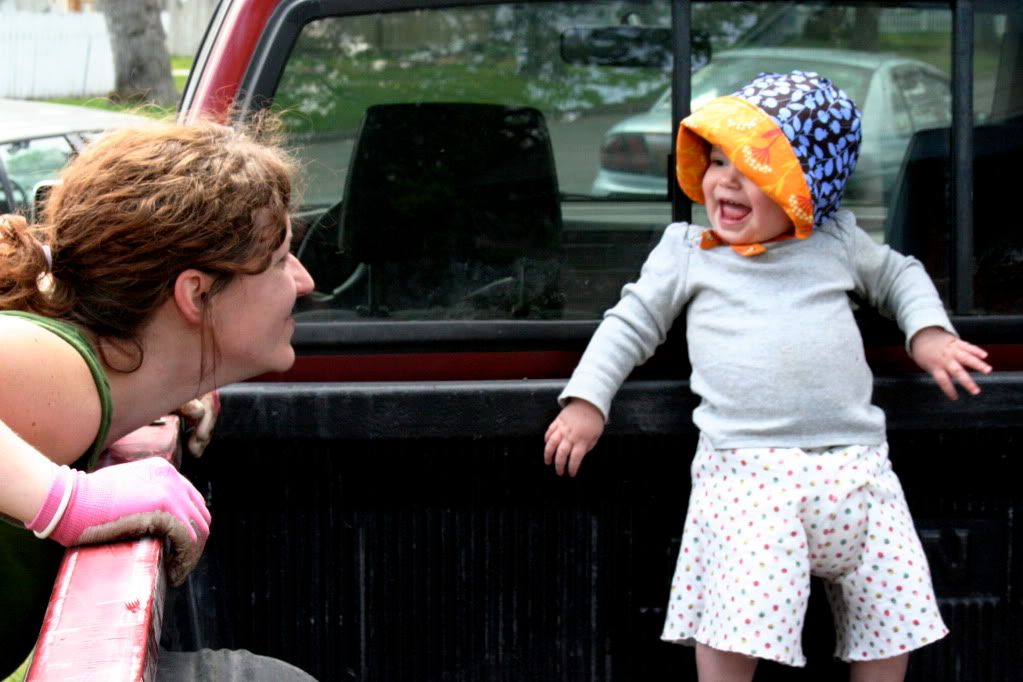 Cheers to all you mamas out there. Wow. I am continually amazed and inspired.
You might also like