I am starting a new initiative on dig: every Wednesday I'll post the past week's nuggets. Little bits of the season in photos and (few) words. This will be my outlet for the moments of my world that I want to capture, document, share…I am giving myself permission to be random and brief. I used to write really short snippets on occasion and when I moved to essays, I am not sure. Sometime around Margot's emergence I think. She made my brain think in novels instead of short stories…..anyway, nuggets.
My niece was born last Thursday. There was an epic thunderstorm that night and a rainbow greeting me when I woke the next morning. My love for her has exceeded my expectations. Can't wait to meet you Aida Louise.

After-work river lounging and dipping and sipping and deep talking with best friends.

Pulling our ever-producing peas last week to let some light shine on other struggling veggies.

Being in the refreshingly chilly river together with bug. The same river my parents, grandparents and great-grandparents swam in with their kids.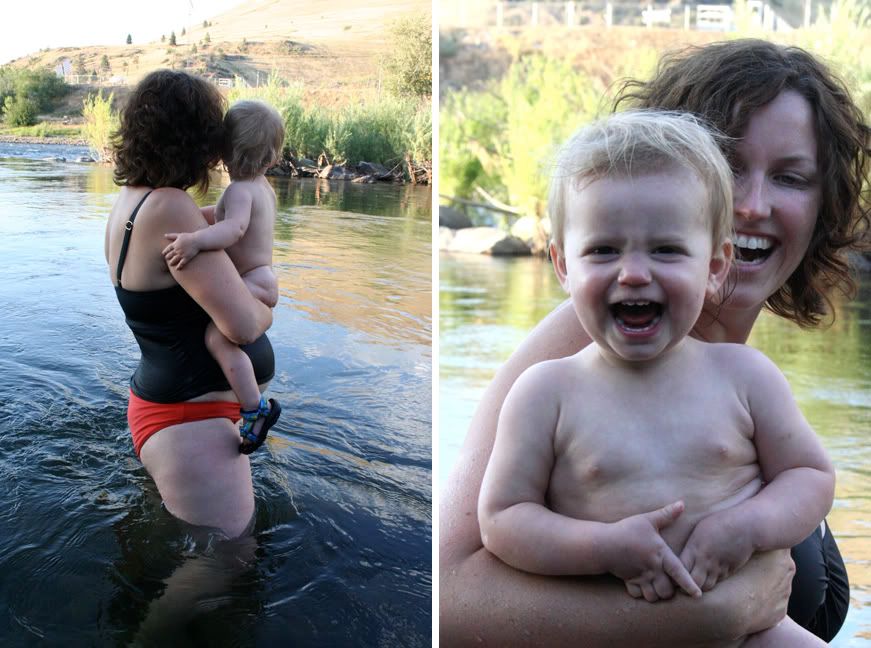 I threw my back out in a bad way last weekend. I was incapacitated and knew I needed to move so I breathed through the pain to get on my yoga mat for mild some cat cow. Margot's interruptions were initially irritating and then charming. Andy was laughing and snapping photos of my falling-apart body and bug's spry, flexible acrobatics. It did even make me laugh.

Summer evening light.

My girl's shoulders and neck and wet curls.

Our family shadow.

Rides on her papa's shoulders and the way she always find security in holding onto his hat.

You might also like