See I am already breaking my hump day rule but there is just too much to say about our trip to Steamboat Springs. And it's my blog so I can do whatever I want.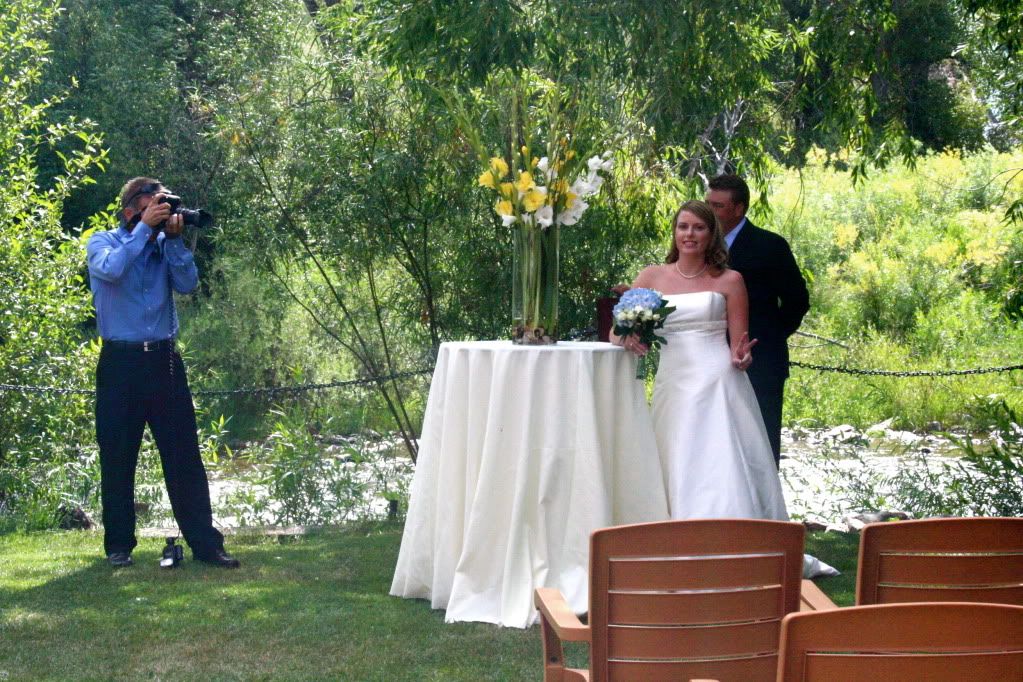 We arrived Thursday into the tiny Hayden airport picked up by the bride herself. Wait, I should mention that the 6am flight out of Missoula was nearly missed. And I have this reputation for missing flights….like, I have missed a couple or maybe a couple more than that. I just feel overly optimistic about time, as my friend Pam would say. But Thursday sucked because while we travel light and don't schlep piles baby stuff across the country on a plane, there is still the actual baby and her necessary items which amounts to a lot more than just Andy and me and a a few backpacks that enable us to run like crazy people through the airport to our gate. Plus, I am pregnant.

my view on the floor of the Denver airport after I puked on the bathroom wall on the previous flight. Don't know what that was all about but it appears I have some nausea in the second trimester.
SO, Andy wakes me with a babe, hurry we have to go. Turns out his 4:30am leisure time had slipped by. We madly dashed around, forgot his fly rod, grabbed the kid and drove very very fast to out little international airport (we fly to Canada ya know). And then this ticket agent lady didn't even have the teeniest sense of urgency. She was talking about her pal's birthday party with the other ticket agent and she just kept speaking painfully slow and saying boy, you are gonna have to hustle. Hmmm. SISTER, help me I pleaded with my eyes and kind words. But just continued her casual pace and then we had to run which wasn't pretty.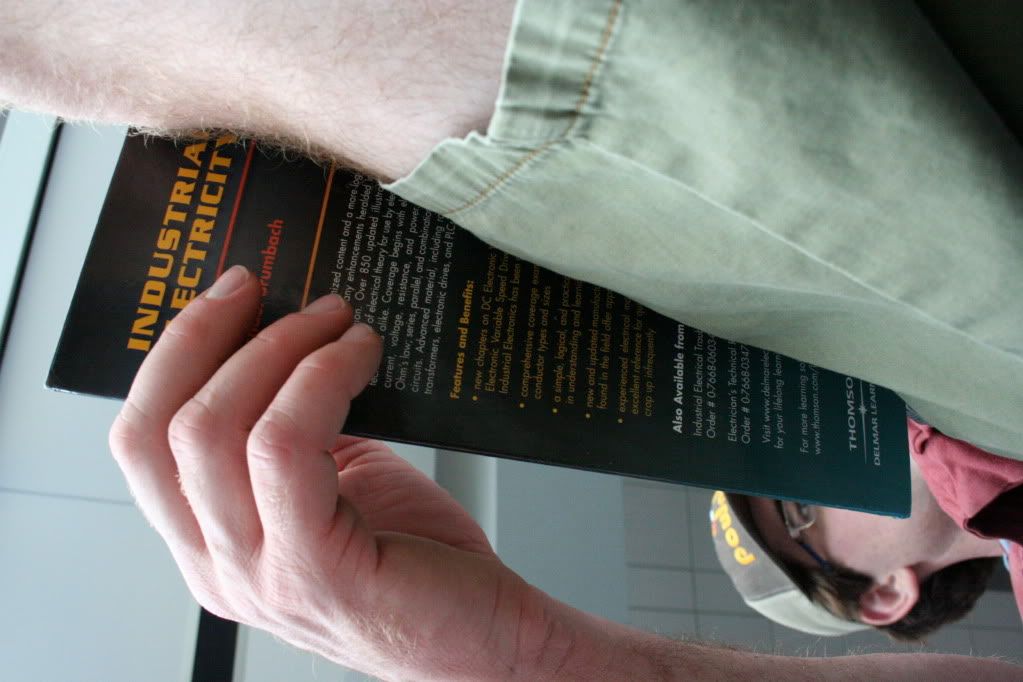 Andy studied at the Denver airport while I lay on the multi-colored carpet that is multi-colored to disguise the bodily fluids and greasy food stains.
But the security which is like never full was full and this dumb kid forgot to sign his passport and didn't know how to sign his name so we waited while the TSA agent laughed and told stories about her passport and then others in line joined in on the fun conversation. This casual, friendly approach is why I love Montana but at that moment, the years I spent in Atlanta were creeping into my blood. We stripped down (even Margot has to take her shoes off) and as we are waiting for our stuff and listening to Joe talk about his mother-in-law's potato salad recipe (ok that didn't really happen but I swear everyone was moving as if they were suspended in peanut butter) we heard A Cline and N Holt please proceed directly to your gate as your plane is preparing for departure. So we had to run again. And I have mentioned before that since I was pregnant with Margot, I pee when I run. We made it.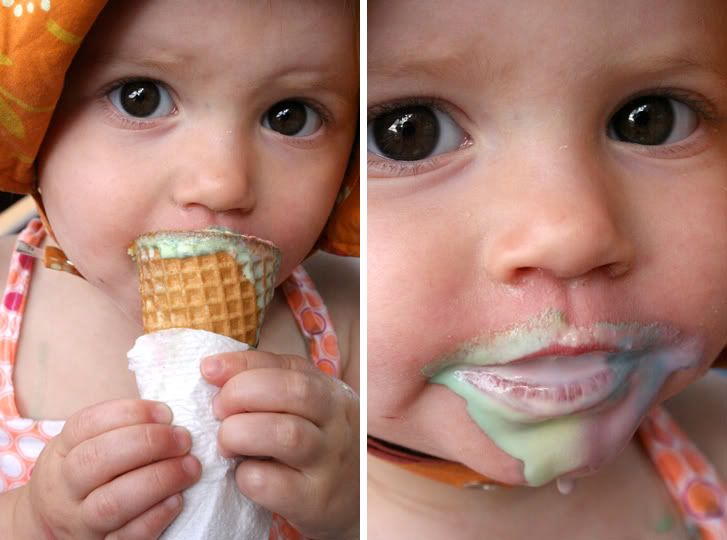 Margot's first ice cream cone. Um, she liked it. That is just vanilla but in crazy colors.
So Meg picked us up and we ran weddingy errands and waited for our condo-sharing pals to arrive. Bachelorette party that night involved 35 women in a rented-out salon for pedicures and manicures. I haven't had a pedicure since my wedding four years ago and I have now had two in one week because my ma treated me to one in Minneapolis. So at least the guy (yes, a dude!) had a bit less callus to remove although they always have to break out the gloves when working on my feet. So I snapped this picture to illustrate said gloves and then he looked at me like what the fuh? and I was all whatever but then I realized all of his fingers on one hand were amputated (I swear I never noticed until that point). That's why the glove is so floppy. I felt like an asshole.

Floppy glove because he has no fingers even though that is not why I took the photo. But I don't think he knows that.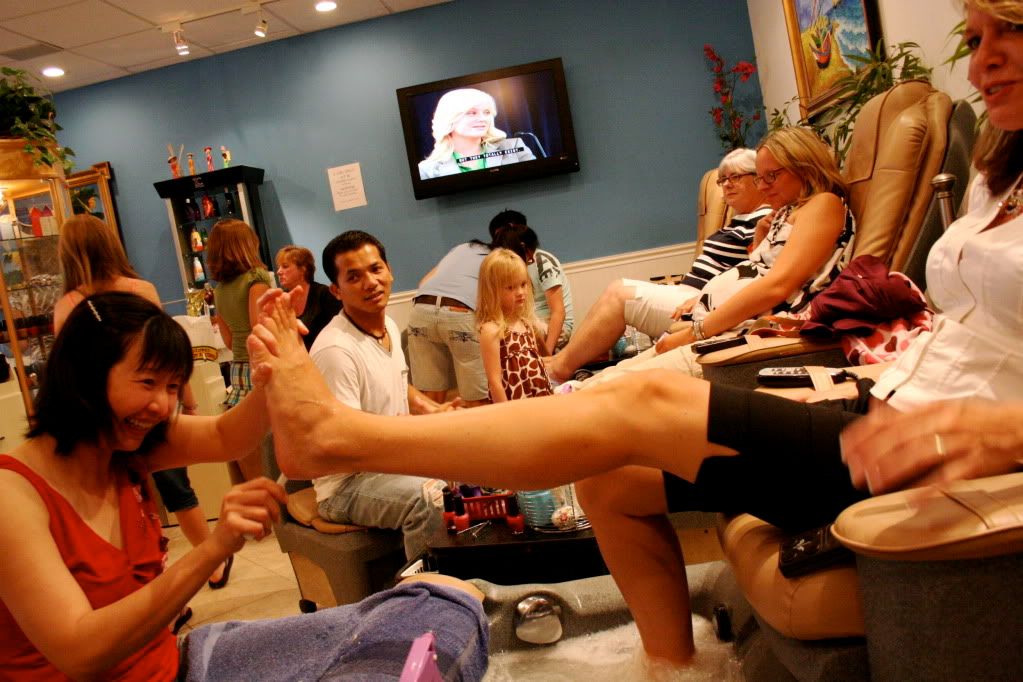 We helped get stuff ready a bit but, really, Meg and Pete could open up an all-inclusive resort and I'd go. Holy hell what hosts. So thoughtful. Pete is chef/owner of two restaurants and the rehearsal cocktail party was at one, the wedding at another. Everything was culinary perfection. Dang, I was bummed I couldn't drink wine cause they had some amazing amazing bottles there. I cherished my few little sips from Andy's glass.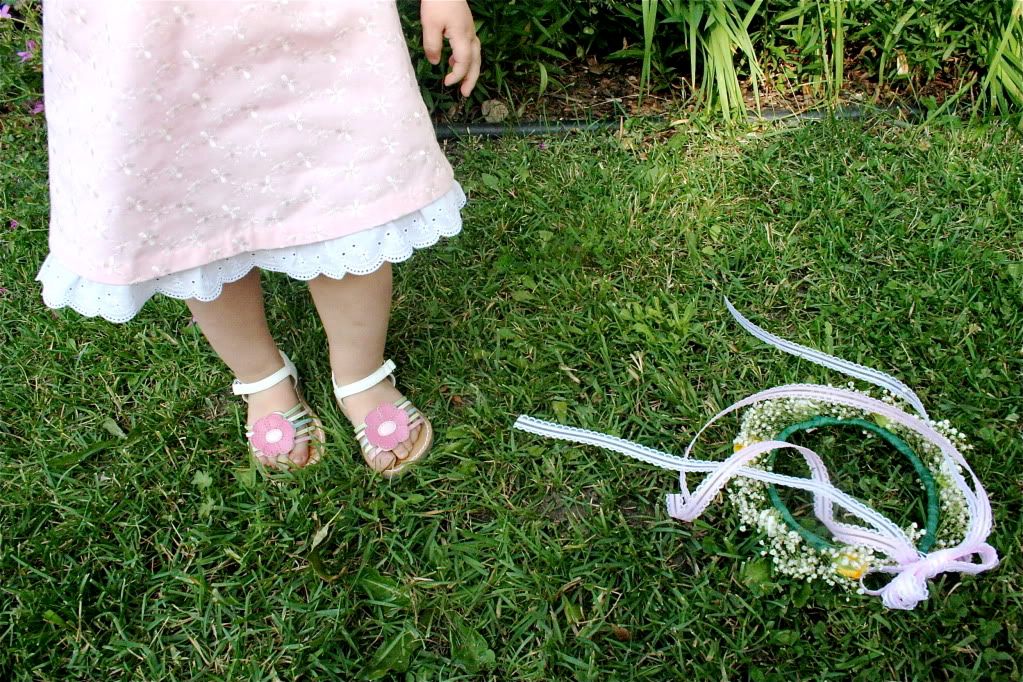 this is as close as Margot got to wearing her flower girl wreath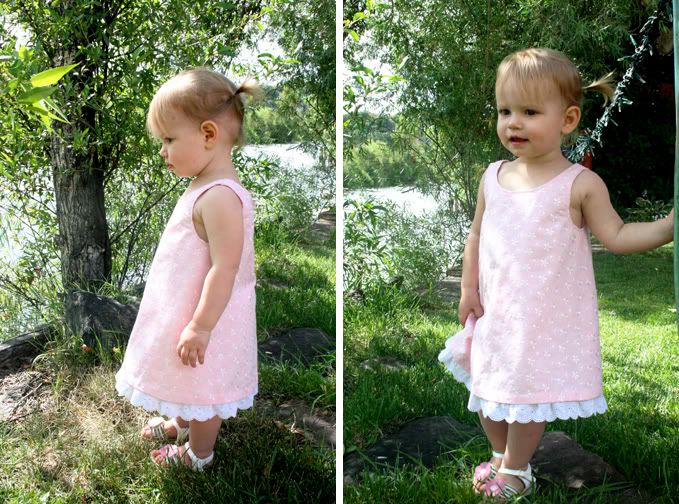 My mom made the flower girl dresses and they were just perfect. Thanks ma.
Oh and the wedding. Meg was stunning and it was just beautiful. Even after practicing perfectly the day before, Margot ran in the opposite direction and didn't make it down the aisle. So, she watched Betty and Esther from her papa's shoulders. Bummer, but funny.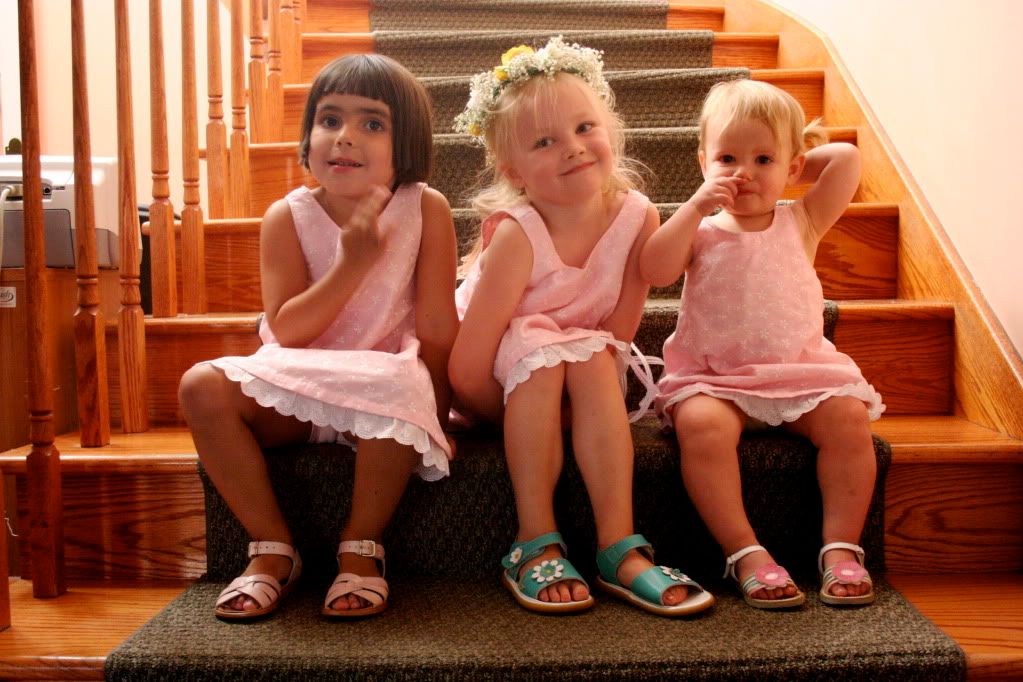 And I made it through the ceremony as the officiant. It was a very cool experience and I was so honored to do it. One thing though…..I said fuck. I KNOW. I was at the end and saying By the power of your love and commitment and the marriage laws of the state of Colorado, you are now husband and wife and then I was just sobbing and I couldn't tell them to kiss because they had just exchanged rings and I was so happy and emotional and I was thinking oh no you are losing it. Get it together. Fuck. Except I said the fuck part out loud. It was a whisper and not in the mic so only the first few rows of Meg and Pete's family and those with keen hearing heard it. Oh I was mortified but the bride and groom think it was fine (or so they say and even kinda funny? I am sure some day it will be funny) and several even said it added to the scene because it showed how present and into it I was. A few hours later, I was over it and it helped that many came up to me to tell me that it was the most beautiful ceremony they had ever heard or that they had never cried at a wedding and they weeped etc. So, I guess it was a success. And unique…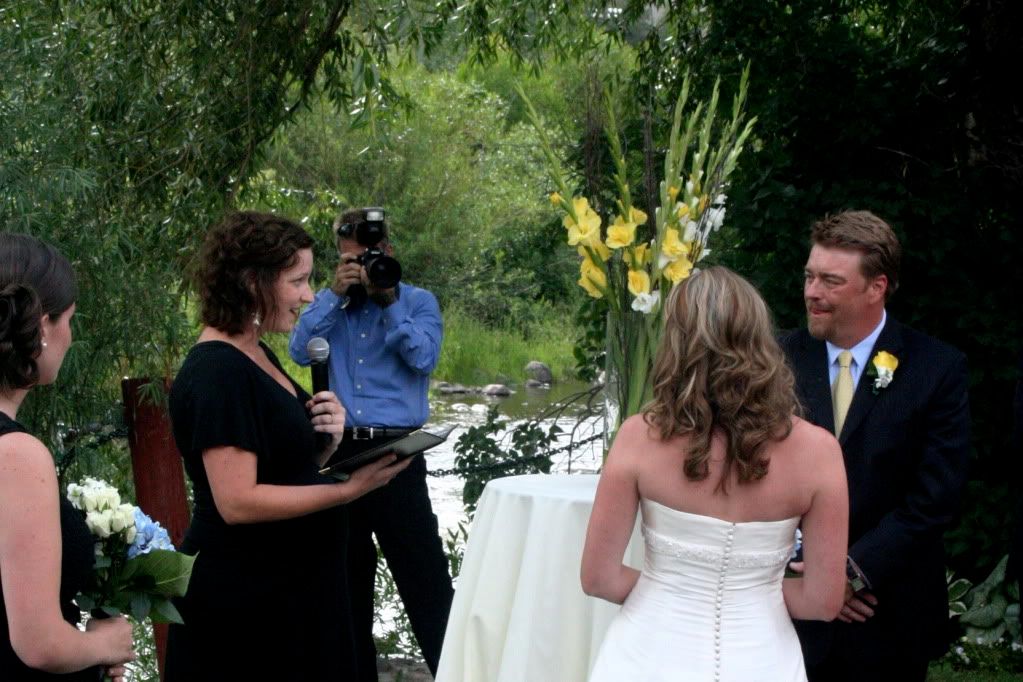 This was before I whispered an expletive. You cannot see my giant belly but know I am resting my hand on it. Little bean is growing.
The rest of the night was dreamy with a seated, four-course meal (after epic apps) paired with wine. We ate for two hours. And we got to hang with our good friends from the San Juan Islands and my cousin and aunt and lots of great people.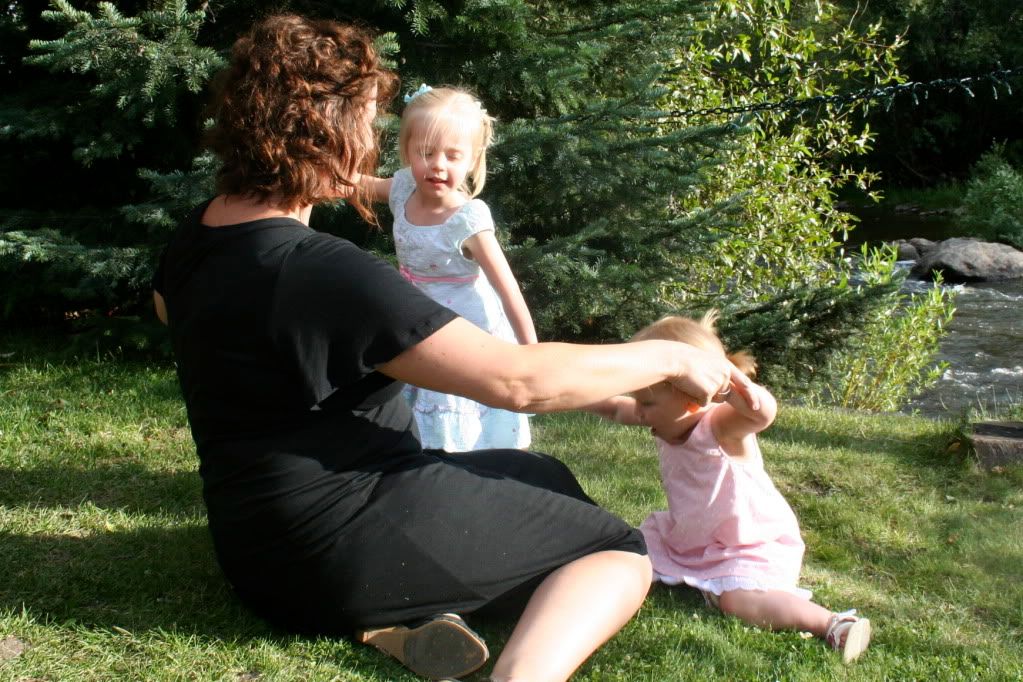 Margot and my cousin's daughter, Charlotte (who I think of more as my niece) had a blast together. Bug has been asking for Charlotte since Monday morning. It melts me. Elise and I have been so close our whole lives and now our kids….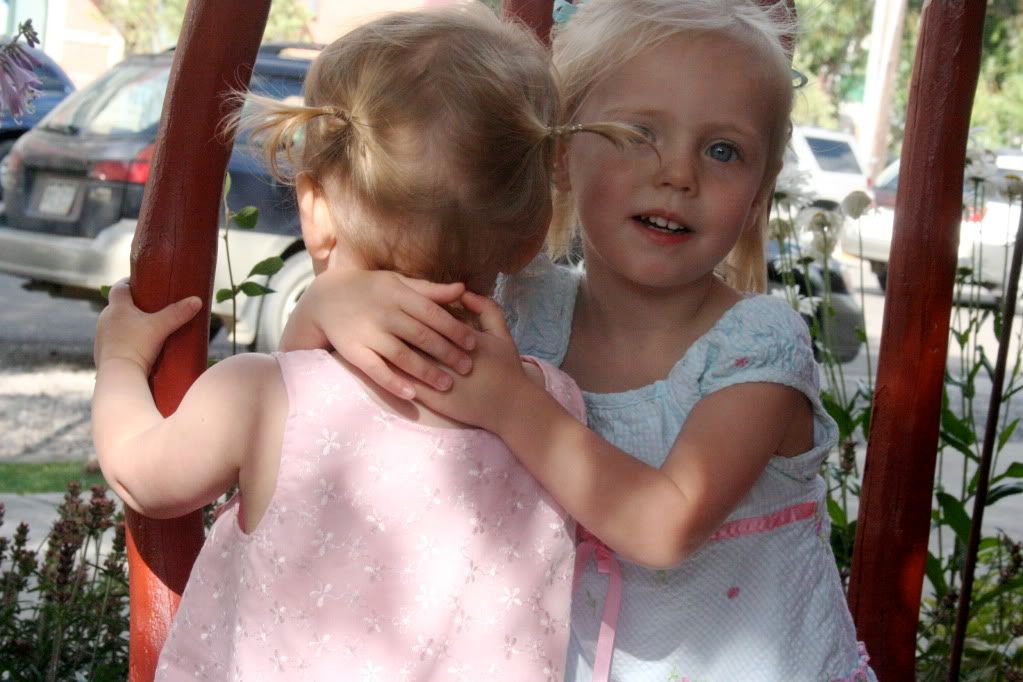 I am happy to report we arrived at the airport with plenty of time and even got bumped to first class because they do that on full flights for the jackasses who spent the most ridiculous amount on their tickets. The extra leg room (playpen) was great but we didn't get anything special except a blanket and free booze. Again I enjoyed soda water…We landed in a not-so-smokey Missoula (!!!), kissed on our animals and crashed hard in our very own beds.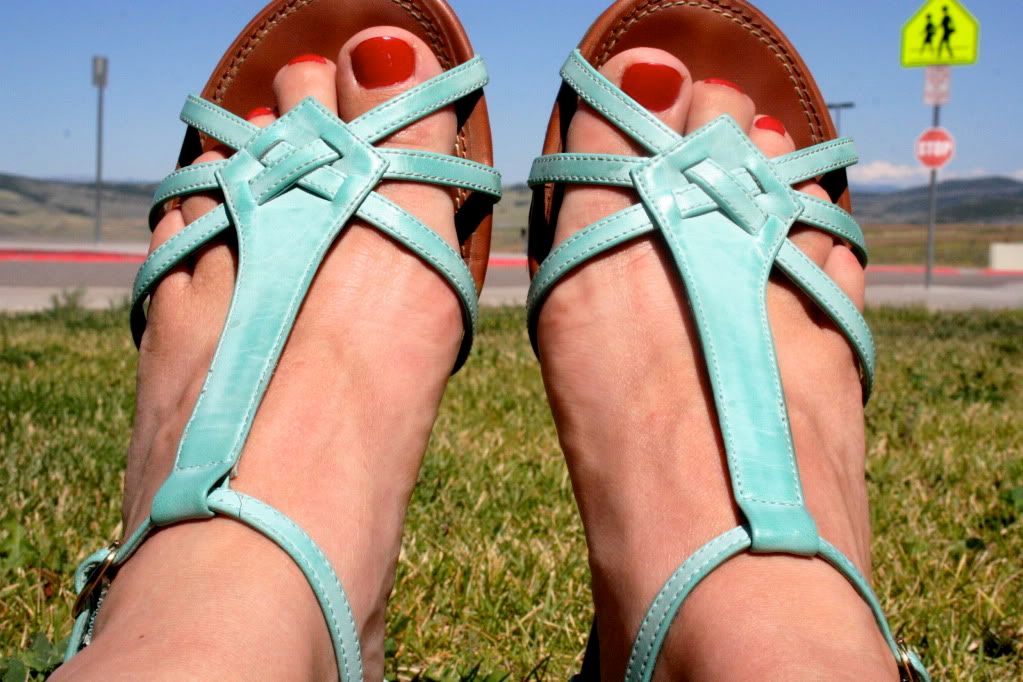 At the Hayden airport I had time to admire my toes and new shoes. We did not almost miss that flight.
I think it is a mark of a great vacation when it was super fun and then you are super happy to be home. And we are HOME for a while. A quick trip to meet our niece in Portland soon but otherwise, home for the next four months. And then. Then another squirmy, squeaky bug inside the walls of our home. I'll start working on my potty mouth asap.
You might also like