Family outing to a Twins game. Popcorn, overpriced beer, the wave. It was grand. Margot loved all the clapping and quickly became an enthusiastic fan.
Lots of shared summer meals.
Voted the best burger in the universe or something like that. The 'juicy lucy' at the 58 (pronounced five eight) Club which incidentally involves driving in circles for 20 minutes to find. A funny little place with planes flying about 15 feet overhead and very friendly service. We had dinner plans so our family ordered one juicy lucy burger to split for an app. Totally worth the headache to get there. Margot slept through the whole thing.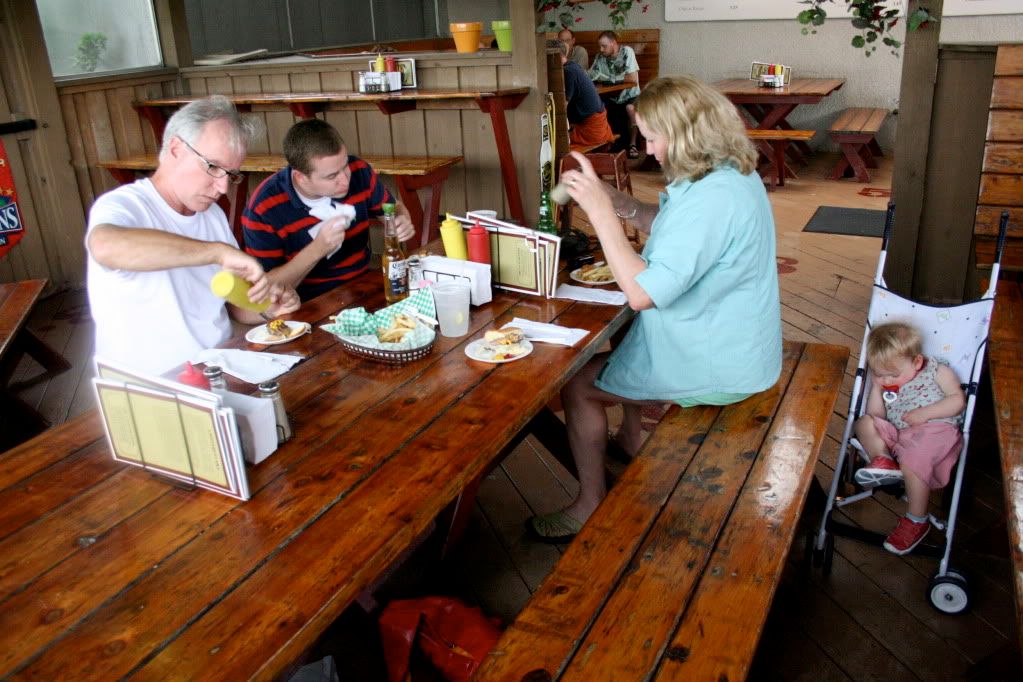 Croquet in my parents' backyard.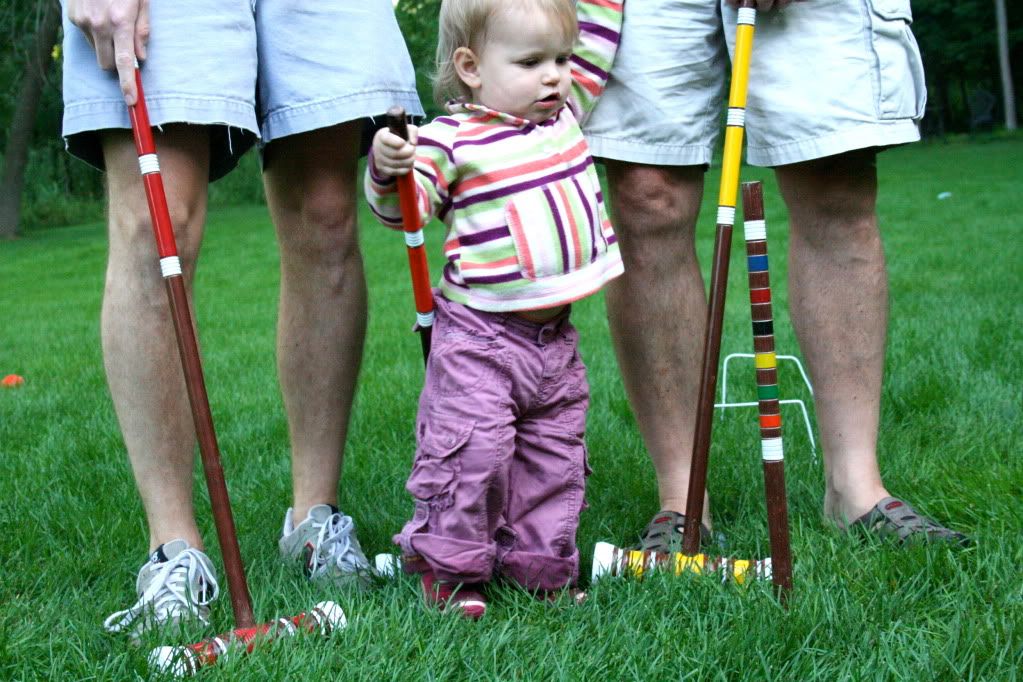 A new piece is up on mamalode:
Today Margot woke at 5:16 all groggy morning whine from her crib. Andy and I lay there, both pretending not to hear, begging silently for her to fall back to sleep, hoping the other would fetch the chicken. Andy eventually rolled with the heaviest thud off the bed and stumbled across the hall, returning moments later with a footed-jammie, waaaaay too-alert Margot. I immediately regretted my late bedtime…I clenched my butt cheeks with desire for 15 more minutes of sleep…click here to read more.
You might also like