Andy is working up the Blackfoot for a few weeks (two four day chunks really) and boy oh boy, how do single parents do it? I am tired, devouring strawberry sorbet. I mean, sure, I adore my alone time with my girl and animals but whooee I am thankful there is another adult to regularly share in the mammal care in our home. We just read books about fish in the ocean and love with elmo in her big girl bed and sitting to document some nuggets. I am pretty sure I hear her partying in there. She's not quite sure about the bed for anything other than jumping and reading upon. But that's why it's in there. We want her to have plenty of time to get used to and excited for the transition out of her crib. Yep, loud crash of a book to the floor…off to check…I'm back and all is well. Maybe tonight's the night of her first slumber? No,wait, I hear her little footed jammie feet coming. She is now standing right next to me holding Alice's leash…Back again and she is happy to be in her crib for one more night. I think I will eat this entire pint of sorbet. The growing kid in my midsection does flips when I eat sorbet. She's the length of an english hothouse cucumber, so says a website.
nuggets.
Bug reads books to Alice every single night.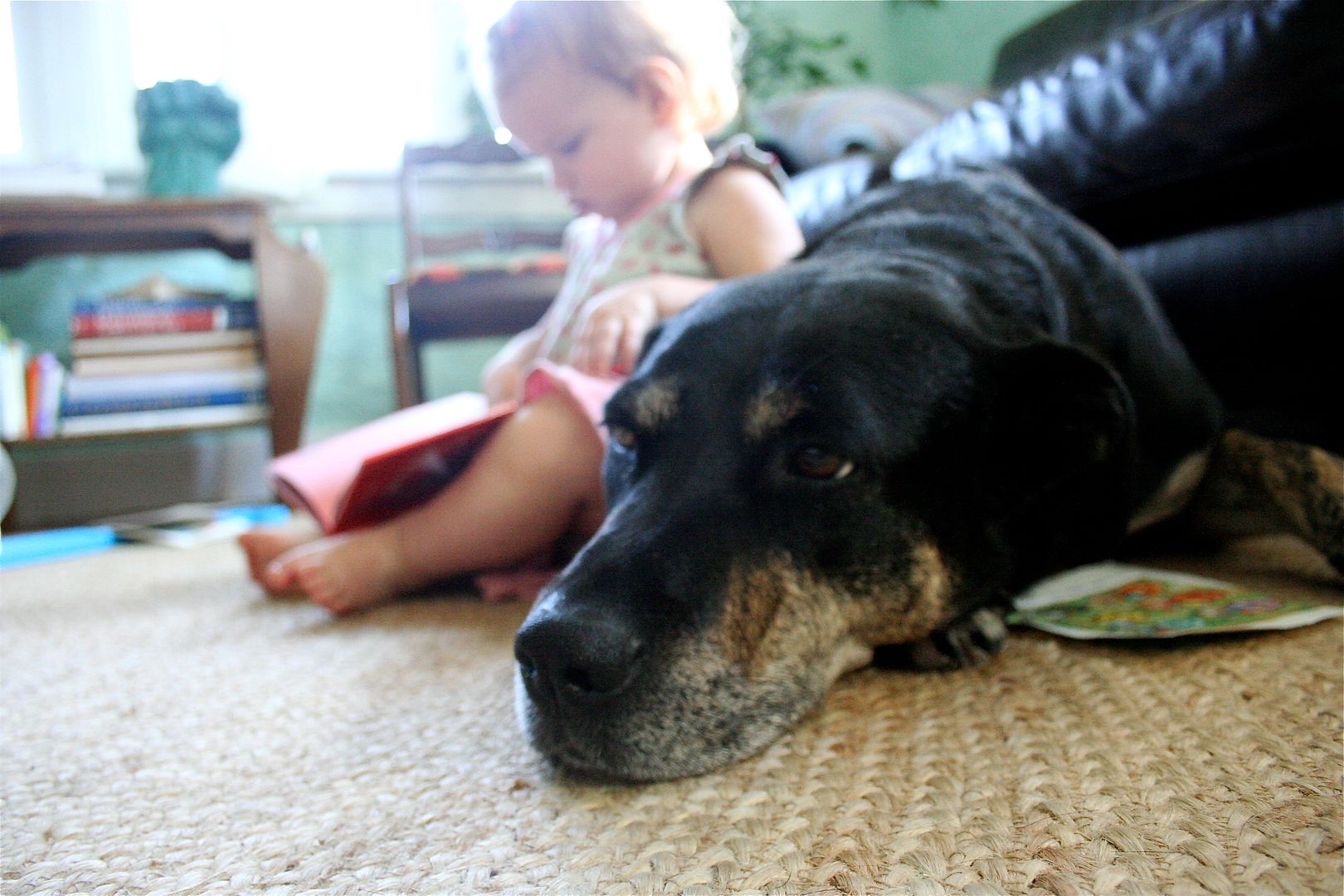 3 1/2 pounds of garlic. It's firm and hot, the color of a flesh-covered vein. I eat whole cloves with sharp cheddar cheese. I am super happy with the variety I grew, bought from Hood River Garlic.
Annual sale at Selvedge Studio. Of course I showed up with a project in mind and no pattern: a quilt for Margot's new bed. I spent a few hours hashing a plan and picking out fabrics. It was the perfect Saturday afternoon activity since October bullied August out of her month. It has been cold and rainy, no fires like when I was pregnant with Margot. We didn't even go to the fair. Oh, AND I scored two yards of this green and white beauty for $2. I'm thinking tablecloth.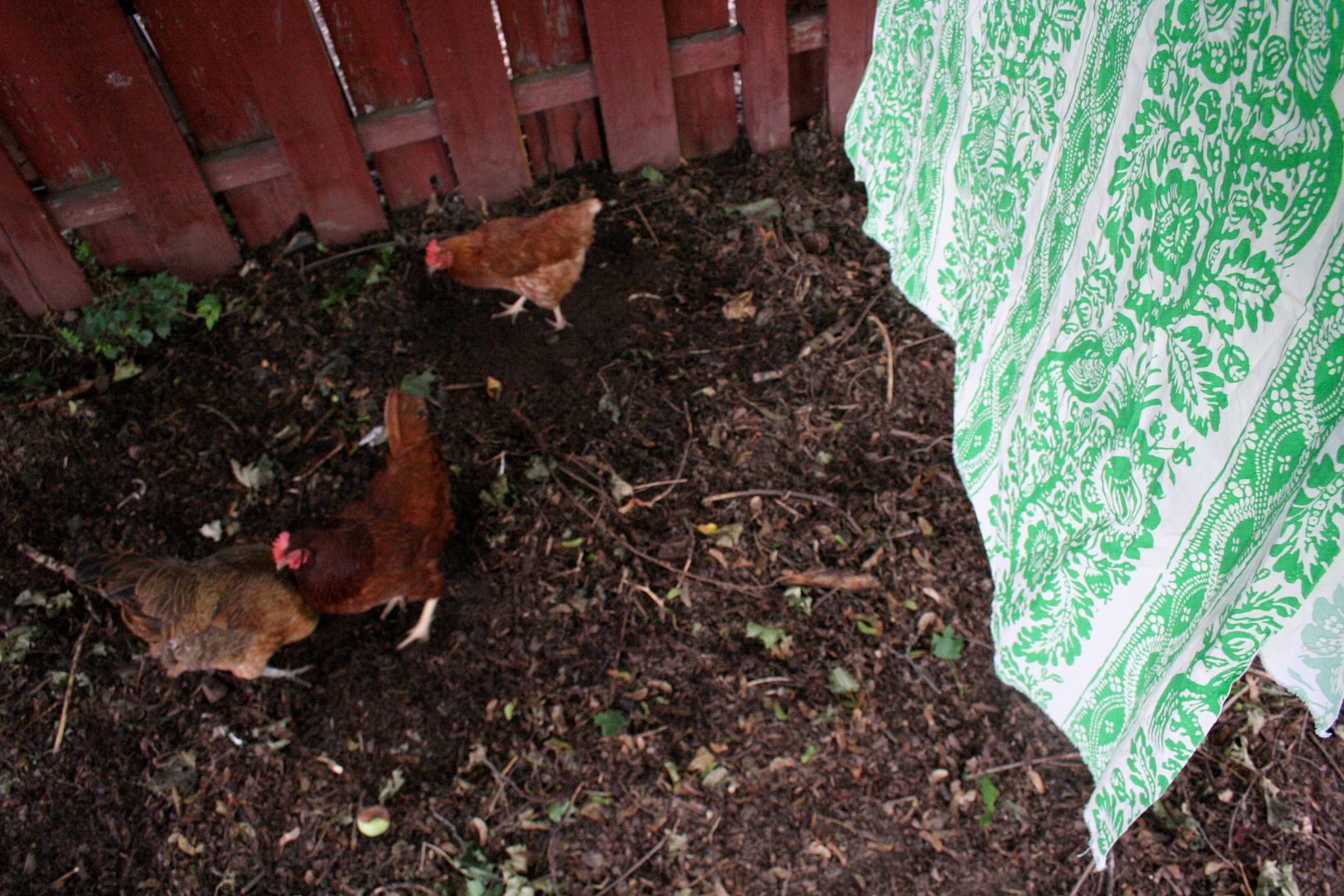 We drove up the Blackfoot to stay with Andy on Monday night. Margot adores exploring outside but I didn't let her go far from me because there have been tons of mountain lions spotted right out the door of our cabin. I told Andy I couldn't stop ridiculously worrying about a lion chewing on Margot and he said, babe, that wouldn't happen. Lions quickly grab prey and run away, up a tree and then feast. Thanks honey. You know how to alleviate a mama's anxieties. Little peanut loves to collect rocks exclaiming, rock! I got it! when she 'finds' one.
A wonderful visit from zamma and grandpa.
Tomatoes picked and eaten immediately. Holy hell I swear there isn't anything more desirable to a taste bud.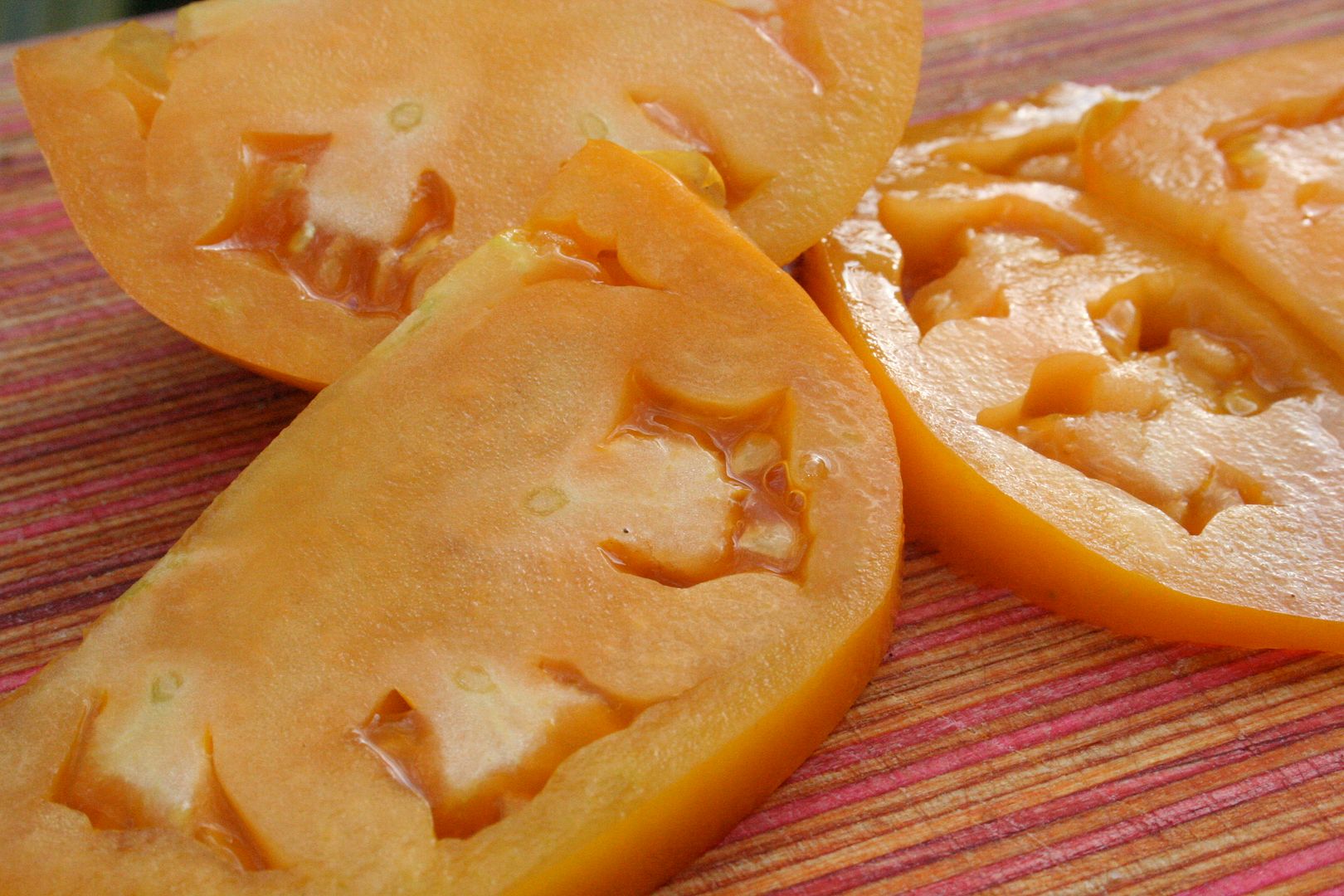 I am currently preoccupied with picking a name for our kid and getting Margot's itty room ready for another human. We inherited a bed from Andy's grandma and bought a mattress last week. It just needs that quilt…I love thinking about Margot in that bed and little cuc in the crib a whisper away.
Montana potty training.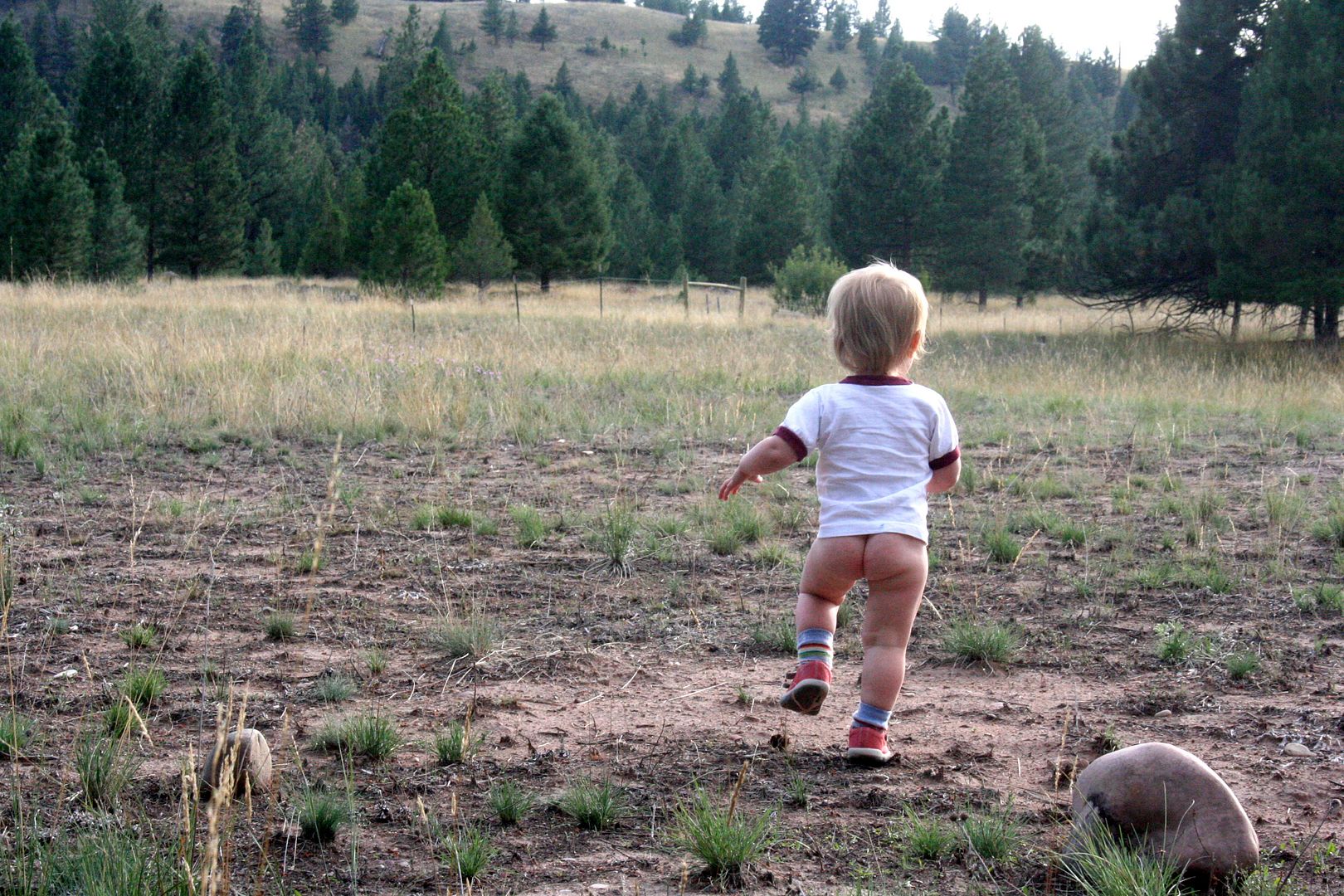 You might also like