I can't wait to be home with my kids.
That is a super loaded sentence. One I sometimes feel like I needed to justify or defend, to follow that sentence with but I plan to also nurture some creative endeavors and write and do development consulting blah blah blah so the receiver of the information doesn't perhaps conjure up the image of me as a stay-at-home-mom. Even though I will be….but I hate the stereotype of a woman wholly defined by her children. Whose stereotype is that anyway? None of my close friends model it. I am embarrassed to admit that I think it was my own some time long ago and I am not sure where it came from…Perhaps it grew out of my own uncertainty about having kids.
Since I had Margot nearly two years ago, I have enjoyed making it work well: the career and the home. I give my kid a lot. I give a lot to my career. I give a lot to my man and my friends and my family. And I save some some for myself. And part of me is afraid of changing that model. Or maybe I am just mourning the loss of that model. It has worked really well for me until now. I am nervous about what the change will mean to my girls, my colleagues, my friends. It is freaky to redefine how you answer the question what do you do? and I find that I have this canned answer explaining how I will still move through the world just as thoughtfully and productively as I do now. But, you know, I have always had a stump speech about this working mom question. What do you do? Right now when I talk about my work at the museum it inevitably leads to so you work full-time? I then say yes. But Margot came to work with me for a year and she is only in daycare three days a week and and…because I am afraid of that stereotype too.
But I have been slowly discovering a really liberating notion: to not give a shit about what others could think about my choices, particularly my parenting choices. It has been a journey but I am there. Or, closer. How boring would it be if all women made the same choices? And how beautiful is it that we have so many choices?
I can't wait to be home with my kids. And whatever else also comes out of it or doesn't, I just can't wait to be home with my kids. I am so fortunate.
I can't wait to not feel like I have to be hyper-productive in every sliver of free time away from my job. That every day will be flexible, defined by what I choose to do with two vibrant girls by my side teaching me humility and patience and a love I never even knew existed. That I can say yes to lunch dates on Tuesdays and hikes on Thursday mornings. That I can be spontaneous because the work I have to get done just needs to get done at some point.
When Margot was one I cut one day out of my work week. Mondays it is just my bug and me. It is in quiet moments on Mondays that I know, in a rich and awakening way, how lucky I am to be Margot Bea's mama. And today I just reveled in my awareness of what my life will be like.
This morning bug and I headed up to our dear friend's farm for the annual grape harvest along with two friends and their daughters. There were dozens of Missoulians buzzing about the vineyard, filling yellow tubs with grapes. A thick breeze snuggled us into a row as we chatted over hearty clumps of organic fruit. The Rattlesnake Valley was twinkling.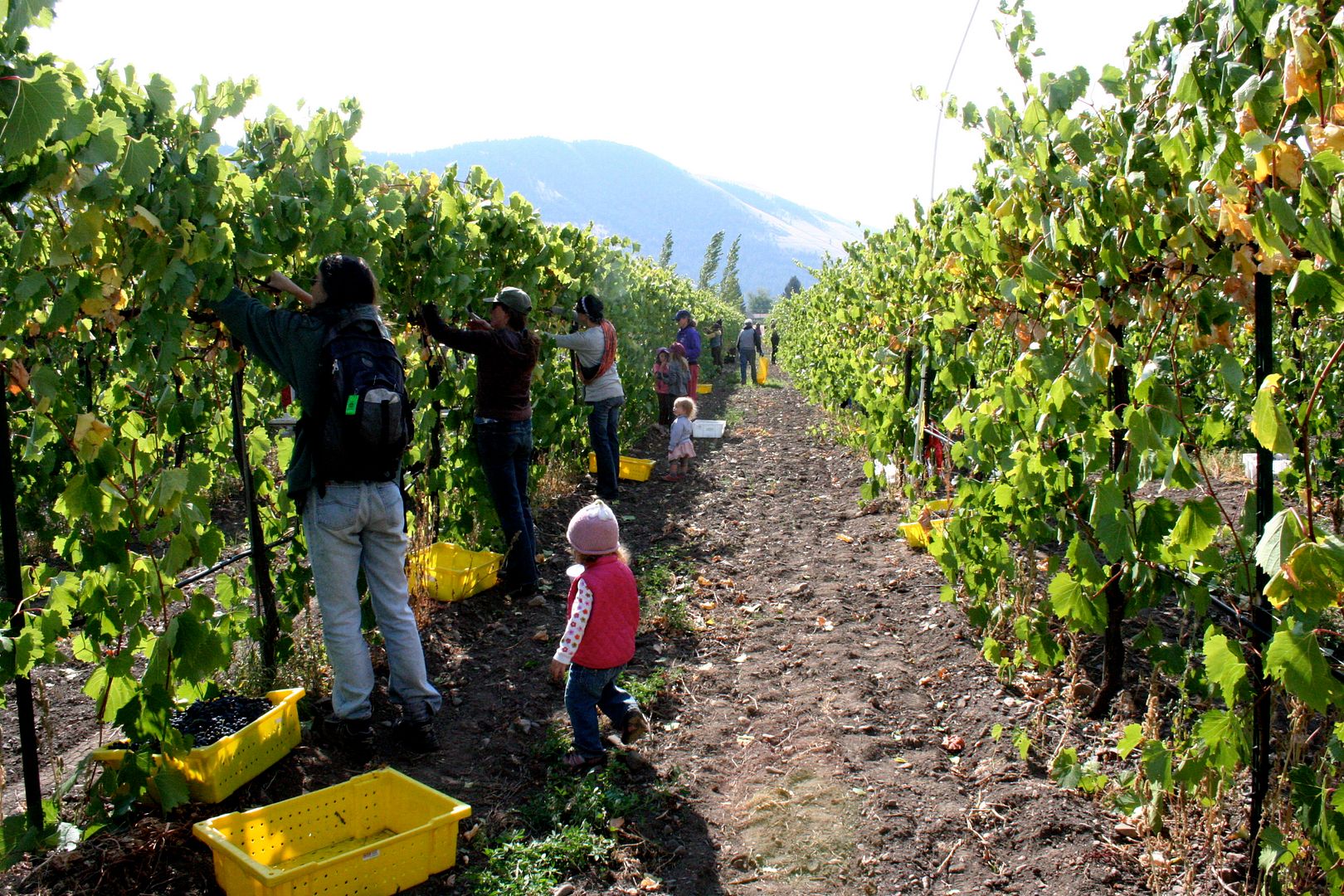 It was all so simple. Really, it was everything I want in life: community, camaraderie, dirty hands, happy kids, an awareness of myself on the planet.
After harvest, we ate good food and after that Margot and Moana got down with a perfectly placed string of mud puddles. I didn't have any where to be but there.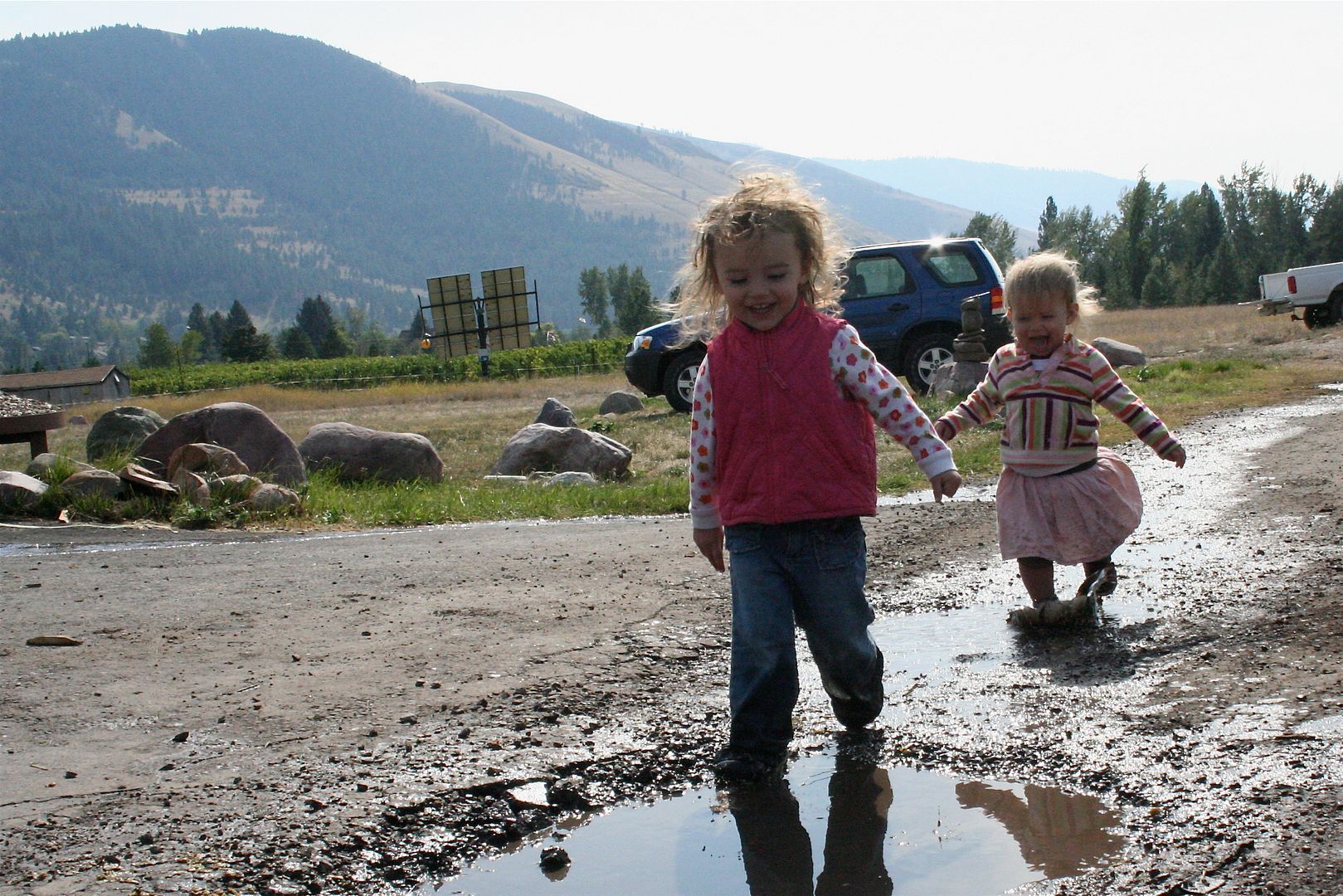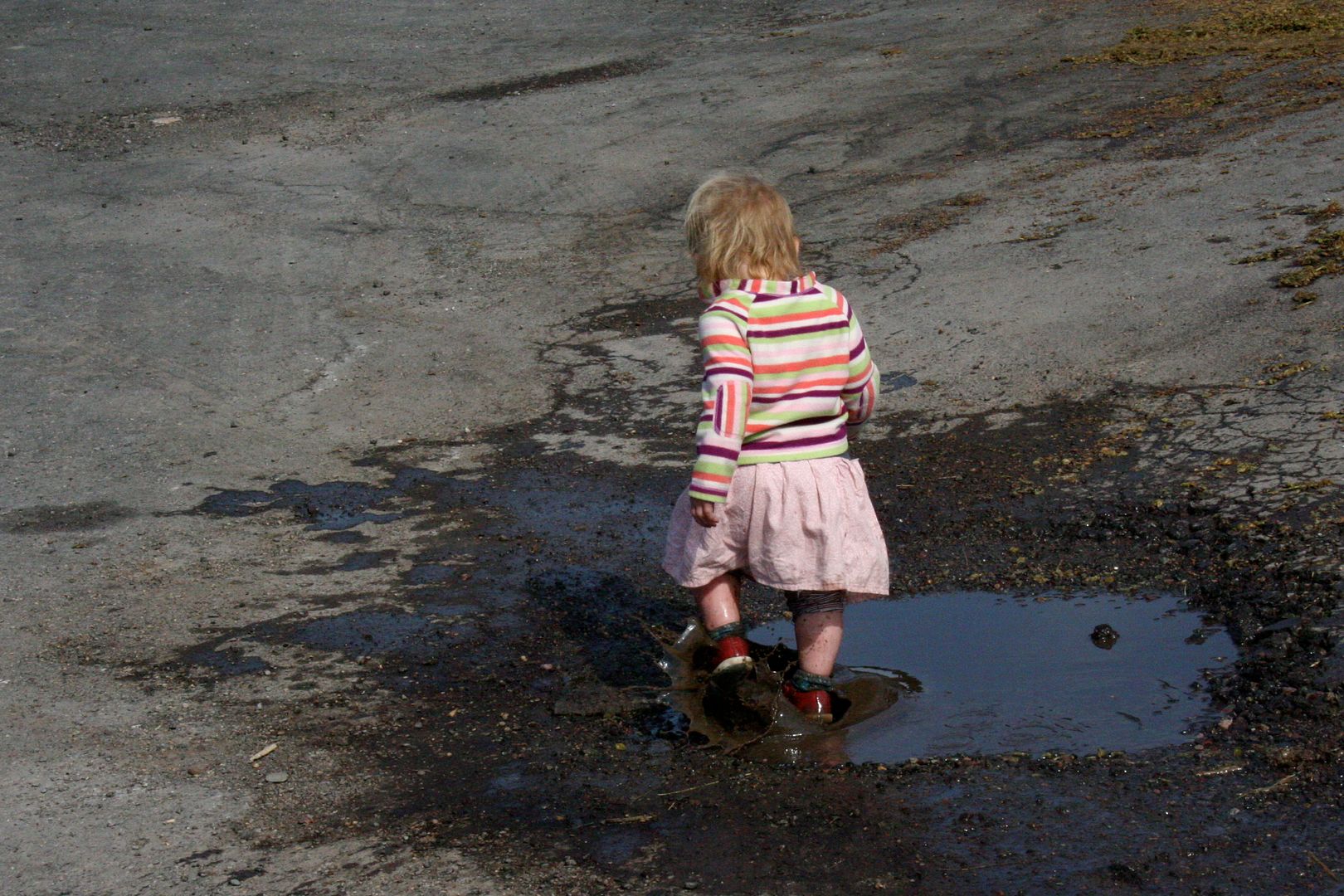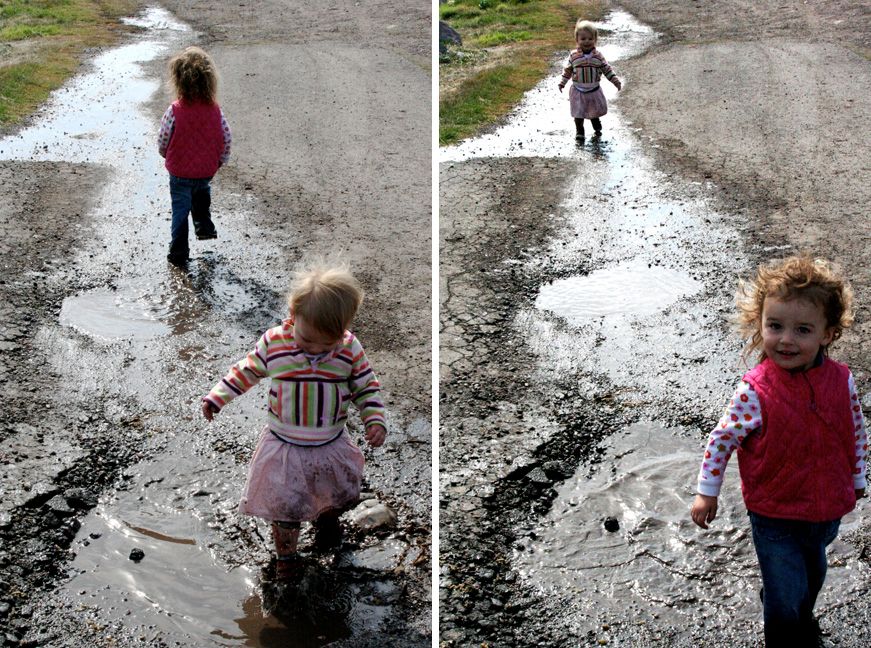 Margot announced she had to pee after watching Moana do so and proudly peed in some knapweed and then I scooped my muddy chicken into the car where she fell asleep and this Ben Harper/Jack Johnson song from one of Margot's cds came on. I can change the world. With my own two hands. Make it a better place. With my own two hands…I can reach out to you with my own two hands… and I just understood myself, my current path. Jack and Ben helped me have a moment of clarity.
There are so many ways I can change the world. And positive change is almost wholly about mindful intention. I am a mama. All else I care about remains and actually has new importance but now, right now, I have the high charge of raising two conscientious, open, engaged, loving and passionate girls. And I just want to give it my everything.
Being a mama demands that I exhibit what it is to be a conscientious, open, engaged, loving and passionate person. It demands I nurture myself and my own interests if I want my girls to do the same. I can't wait to be home with my kids. Because one day, relatively soon, I will send my kids off with more frequency and longer duration until I eventually I say goodbye for months at a time. I don't know what that will look like but I know what now is and I don't want to miss any of it.
I can't wait to spend my days, with two girls, baking, learning, sewing, running, resting, gardening, dirtying, cleaning, singing, writing, playing, dancing, problem solving, reading, existing. As a Mama with intention. Living fully. And I get to just figure it out as I go.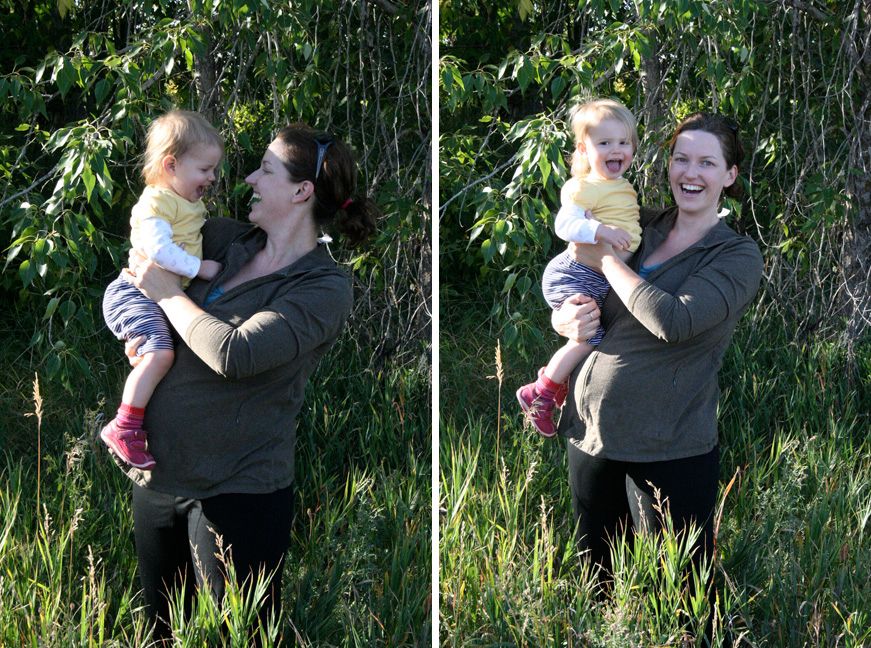 You might also like