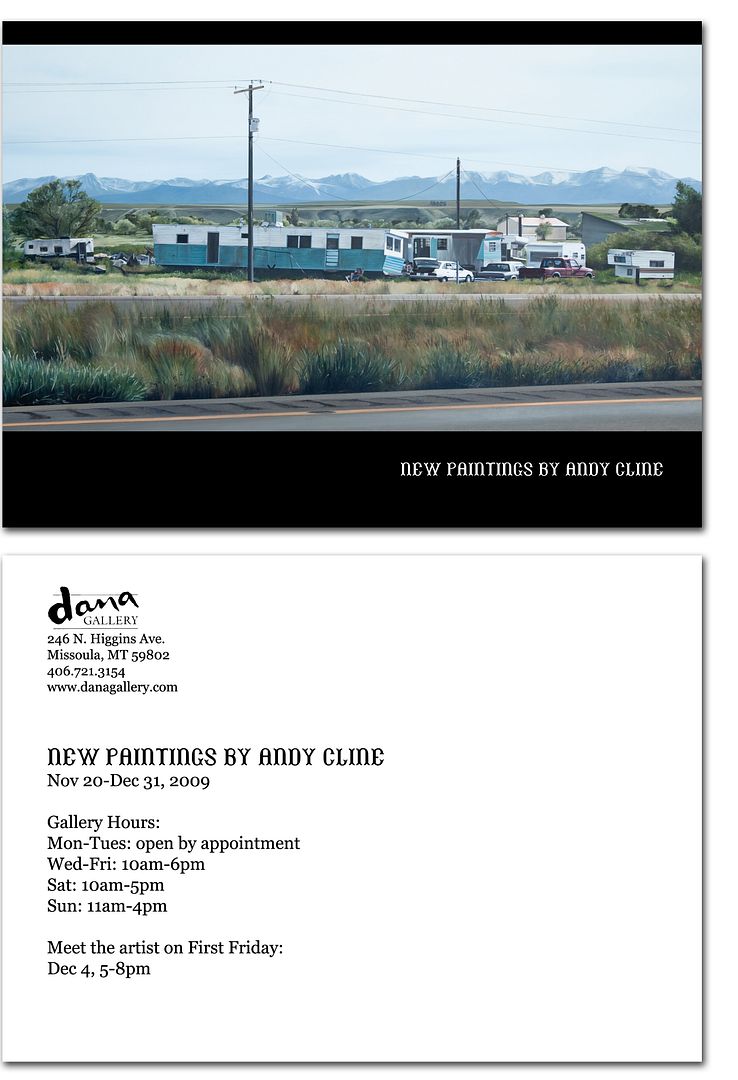 On top of working full time as an electrician apprentice, studying for his journeyman's license, being an incredibly supportive partner and fabulous papa, Andy prioritizes painting nearly every day. Sometimes he wakes before 5 to get in there. Sometimes he spends full 12 hour Saturdays holed up with his very-few-haired brush. He's amazing and I am so so proud of him.

Oh Deer (Somewhere between Bonner and Seeley Lake on Hwy 200, Montana), oil on board, 13 x 10 inches

Modern Pioneers (Outside Melrose, Montana on I-15), oil on board, 20 x 36 inches

At Least We'll Have a Ski Resort in Our Backyard (Below the Bitterroot Resort Carlton, Montana), oil on board, 20 x 36 inches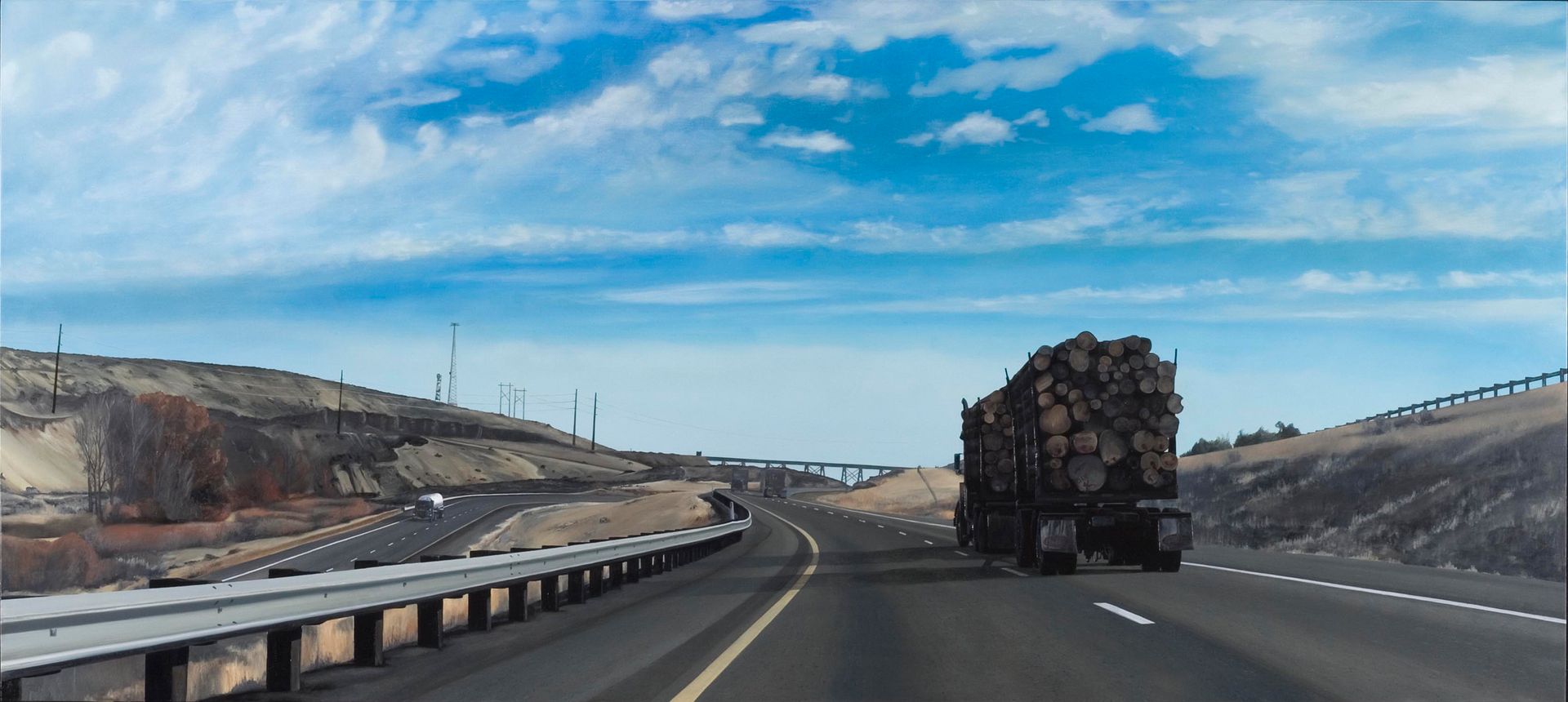 Forest on Wheels (I-90, Heading East in Eastern Washington), oil on board, 21.5 x 48 inches
His 10 new paintings are on view right now at the Dana Gallery in downtown Missoula. There is a public reception this Friday, December 4, 5-8pm.
We'll be there. I am the one with the tiny baby and the giant boobs. Seriously, girls need their own zip code. Anyway, if you come on Friday night, I'd love to meet you!
And, of course, a little peak at our newly minted life. It is going really well. The challenges all revolve around sharing…of attention, blankets, car seats, Alice, hats, you name it. And while that stuff, Margot's occasional tantrums, are at times exhausting and annoying, for the most part, it all feels so normal and like this is how it was always meant to be. We let Margot "wear" Ruby's socks and I "burp" Margot after she eats. We just fell into what the universe had planned for us all along.
Since last Monday we have mostly been in these positions: Ruby wrapped snugly around my body, breastfeeding while Andy and Margot play on the adjacent couch. It was a perfectly simple way to spend a week.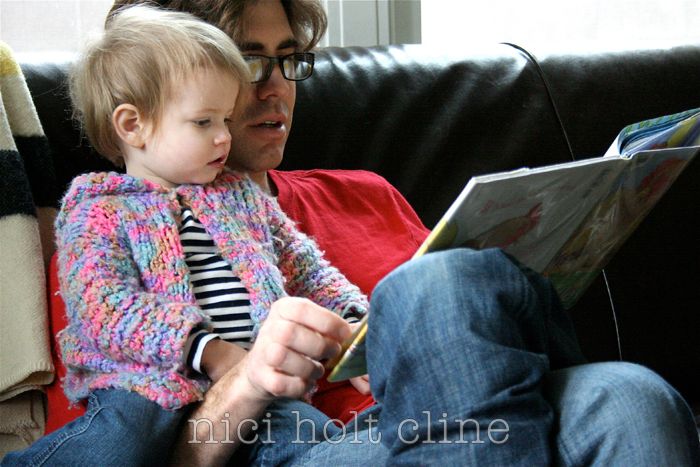 And I find it amazing that my heart can accommodate another kid and not only that, but, a new love I didn't yet know: my LOVE of bug's love of her sister. Oh my.
See you Friday? Good.
You might also like