I am on a 'break' right now from maybe the most horrific few days of my life. And I am home to have alone time with Margot but she fell asleep and I am trying to pick up the house because I want a distraction and don't want to be still even though everyone tells me to get some rest and I can't fucking stand to pick up the house because there are little booties and swaddle blankets all over everywhere reminding me that Ruby isn't home. So I turn to the blog for comfort, release. Something familiar. Glad you are here.
She's in the hospital. Where we have been since 5am yesterday. She couldn't breathe…upper lip the color of a bruise, thin flesh sucking all alien-like up under her tiny comb-like ribs. Oh it was so so awful and it is still too recent to really reflect on. I was calm and collected on the drive to the ER while Andy waited at home for our dear friend Pam to arrive. But then I stopped in front of the giant glass doors under the bright red sign and stepped into the 4 degree air, holding my bundled babe thinking are we going to be those people? That couple who had it so good with two beautiful girls and one dies and it is all so unfair? How could it happen? I feel so sorry for them.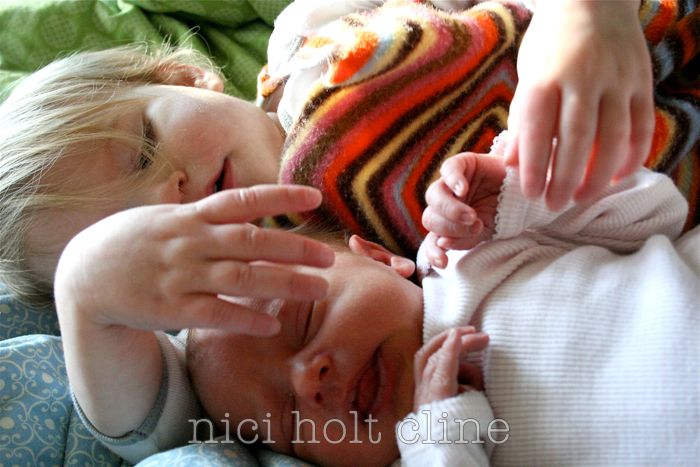 It was a whir of tests and poking poking poking at her threads of veins. She was limp and couldn't even cry. But that's when I cried and cried and cried. For the love of all things holy I couldn't stop crying for hours. The doctors and nurses all processing it right in front of us…meningitis, heart failure, apnea…fuck.
And the result is a (relatively) good one: respiratory virus and pneumonia. Treatable with oxygen, time and vacuuming an unreal amount of snot out of itty nostrils every two hours. And so we sit in our sterile room on the third floor with a gorgeous view of the Bitterroots holding our tiny girl, stroking her forehead, feeling so thankful for modern medicine and each other. Trying not to think on the mortality of our children too much. Knowing it will be OK. Laughing at Margot as she finds joy in every little thing in that room…the curtains, the trays, the bed, Ruby's tubes and wires, the nurses.
I will feel so much better when she eats. It's been nearly two days. She woke last night and stared into my eyes and opened her mouth, searching for my breast. I almost screamed I was so excited to see that life in her. I was alone with her when it happened and it felt like we were the only two humans in existence for a few minutes. And I definitely had a deep-down, primal understanding of what is most important to me: my people–my kids, husband, parents, brother, family, friends. The exchanges humans have every day. The give and take. Heart beats. Breath. Impermanence. Life. Love.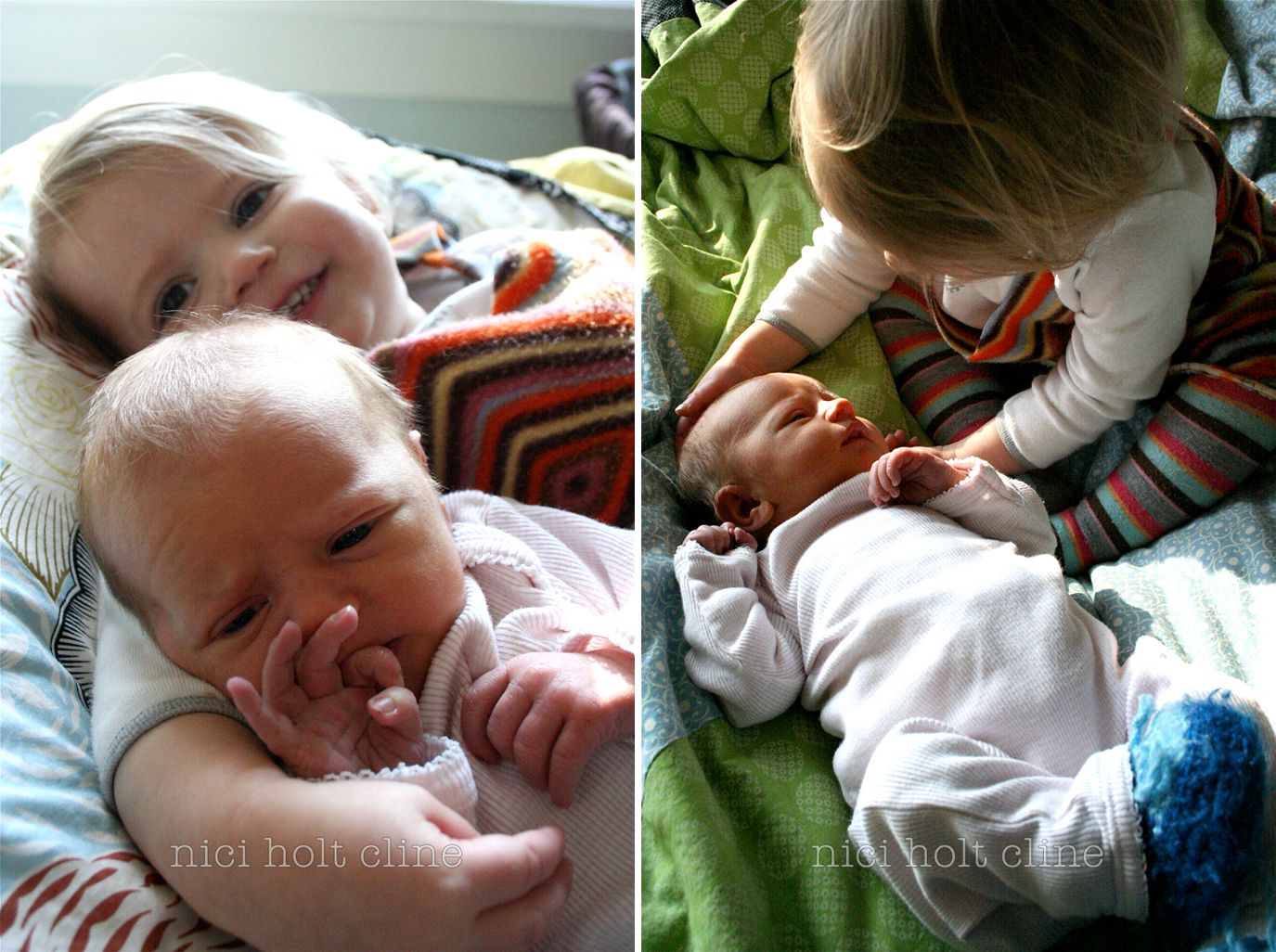 She's eaten a few times and just a few hours ago was able to keep the sweet, fatty milk in her tiny belly. It just feels so wrong and just dreadful to not nurse Ruby. But they say it's ok. She's healing, on an IV. I just want her to eat because then I know she is alive, awake, fighting, thriving.
When Ruby was born I knew she was on old soul and when I saw those dark, perfect eyeballs amidst the ticking of the clock and the beeping of her vitals, that wise monkey was telling me, I'm not going anywhere mama. And so we wait, knowing this episode will be a blip in the life of Ruby Jane. Can't wait to see what my wee six-pound human will do in this world.
You might also like