hump day nuggets: little bits of the season in photos and words about the last week
We have been enjoying uneventful, nothing-much around here. It feels great to wake up in my bed next to my man with two hilarious girls sandwiching us in like the perfect mayo and cheese to our pickle and tomato. Even if my arm is asleep because I don't want to move and risk disturbing Ruby's perfect slumber and Andy has an arm and a leg dangling off his side of the bed to accommodate Margot's starfish sleep…it just feels good to be home.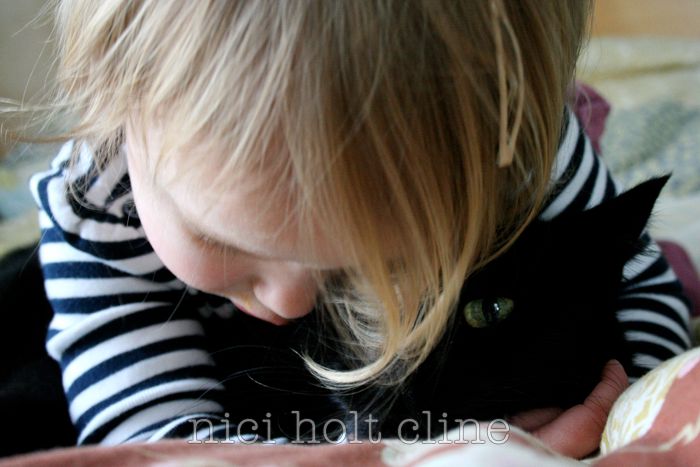 Honestly, it's hard for me to reflect on anything other than our experience with our newborn daughter nearly dying. Because it is trauma and trauma takes its sweet time working itself out. We've still got some processing to do and with Ruby's open, absorbent eyes and gaining 10 ounces in three days, she makes it easy to let that processing come as it comes; she justifies our hyper-awareness in the now and she allows us to, thankfully, forget some of the horror. Because, on December 4, my entire purpose was mercilessly ripped to the bone and left with all nerves exposed and scrambling for cover for 12 days. And, well, it takes time to grow that muscle and skin back. My protective cover. It'll return. And I think the growing-back may be as painful as the tearing-down. Or, if not as painful, as undesirable.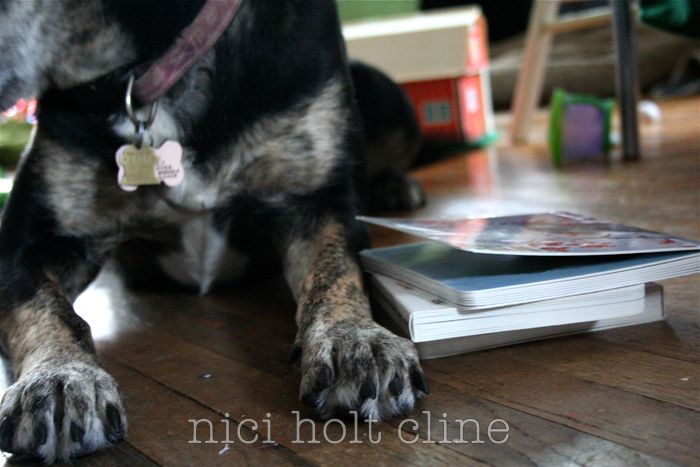 Bug gave three books to Alice while she ate her noodles today.
And, still, no map of how to recover so we are just honest. Even when it's ugly and unfair, honesty with our feelings will get us there.
The amazing thing is that we can't help but focus on how it all ended perfectly: we left the hospital with a healthy baby and profound, life-changing understanding of how supportive, loving and genuine our community is. I want to have a wedding-size party celebrating each other. Maybe next summer. It'll probably be a potluck as I think we will be paying medical bills for the next century…But, really, I am forever grateful for and changed by the outpouring of love from family, friends, dig readers and people who know someone who kinda knows us. We haven't made dinner since November 22.
Really, people are so good and life is so great.
So, this holiday season, we are simply living.
:: Noticing.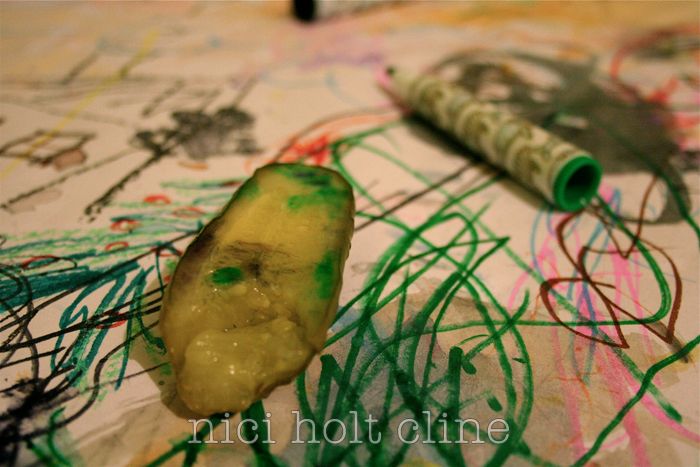 'MAMA! Big pickle and painting!'
:: Letting go.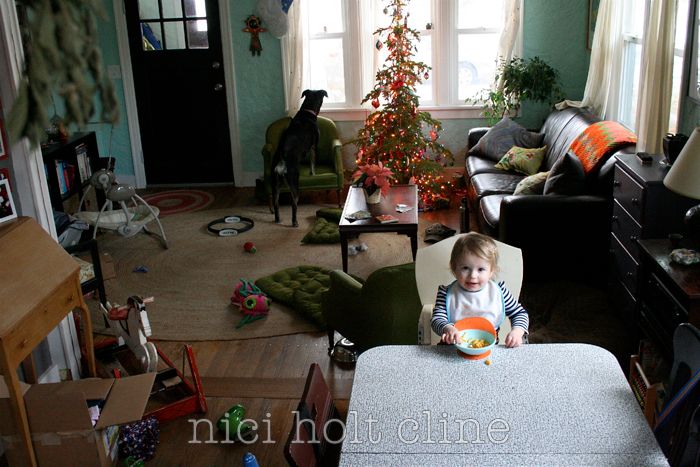 Life is a bit messier these days.
:: Creating.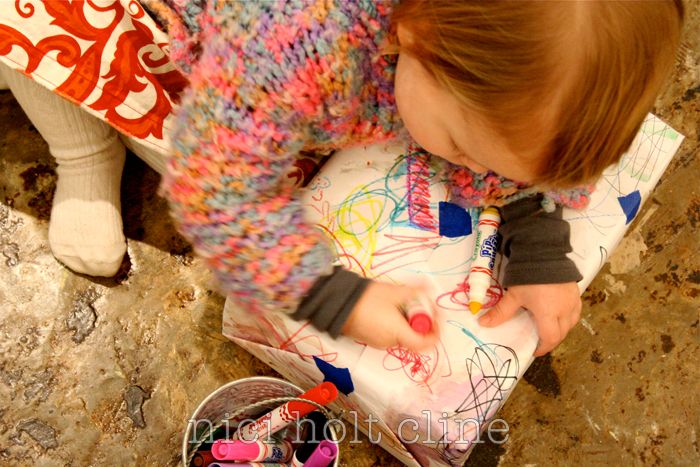 There are always little opportunities to create together. I have never bought gift wrap in my life. I use newspaper, grocery bags etc. This year bug helped me piece together her old drawings to make gift wrap and then she intently filled in the blanks.
:: Catching up.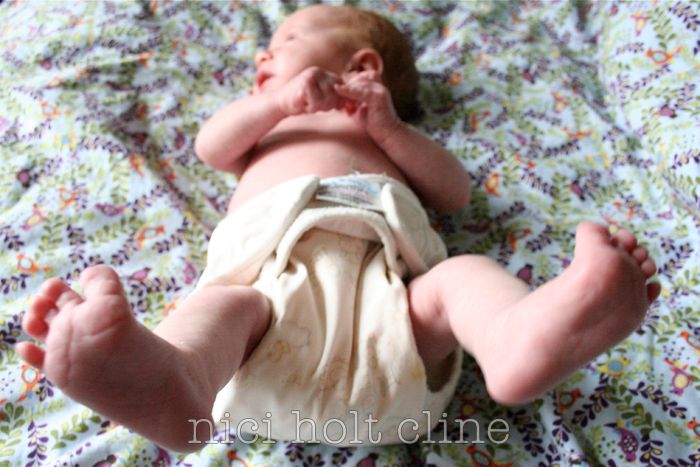 :: Enjoying.

My parents. Their help and love are immeasurable. Cheers to the best mom and dad a girl could ask for.
:: Taking time.
:: Celebrating.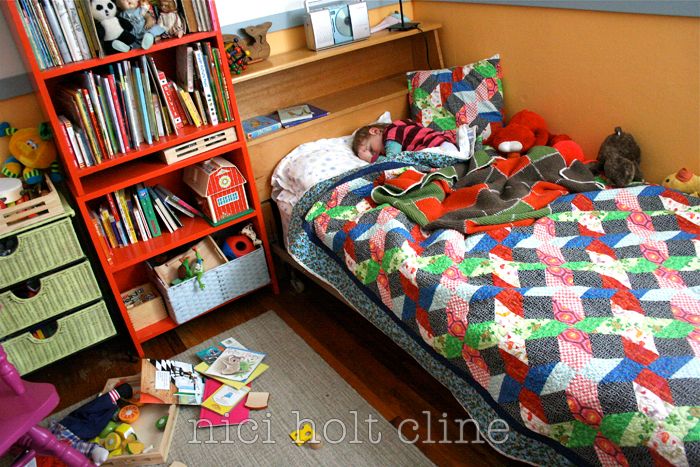 She's TWO.
:: Smiling.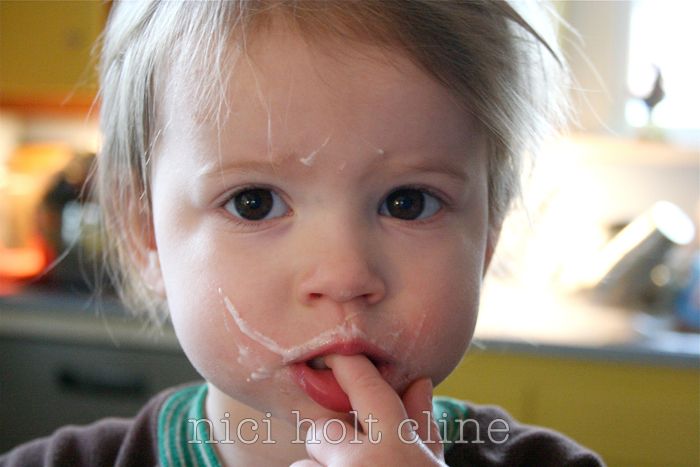 Bug started her day with her favorite muffins and a special cupcake from her papa.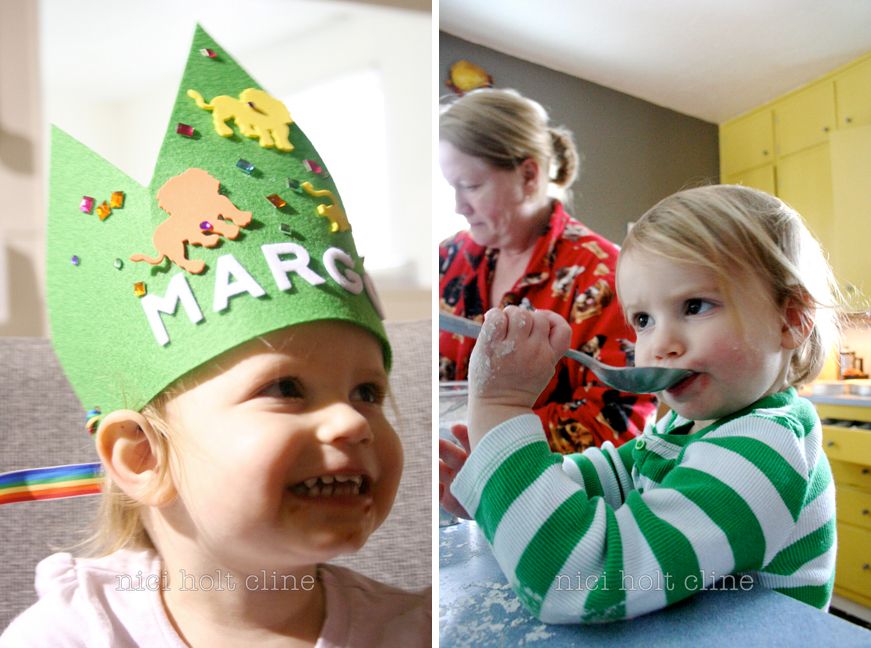 And then made a red velvet cake with her grammy followed by a party with more cake.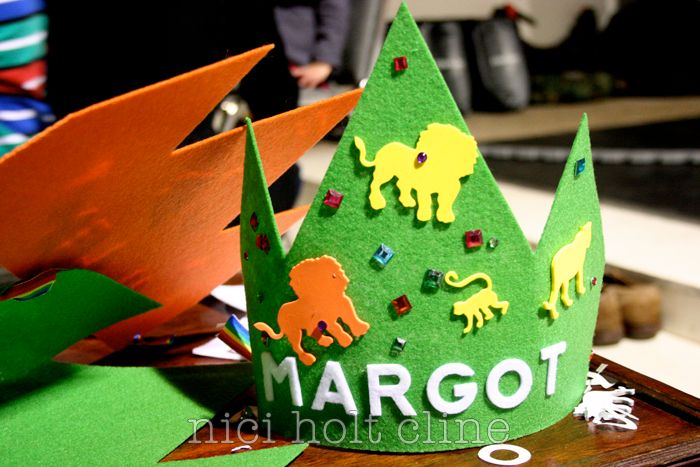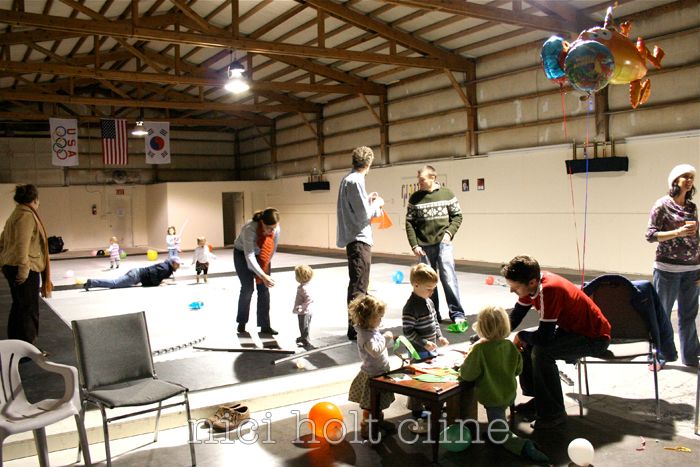 We changed up Margot's birthday party at the last minute, moving it away from our house to our dear friend's taekwondo gym. Really, all toddlers need is an open room, balloons, pizza and a crown-making table. It was completely unorganized and evolved as our friends arrived. The party was super mellow and the perfect introduction back into our social scene. Margot had the most fun with her bffs, crashing hard for a late nap with the taste of icing on her lips.
:: Staring.
:: Laughing.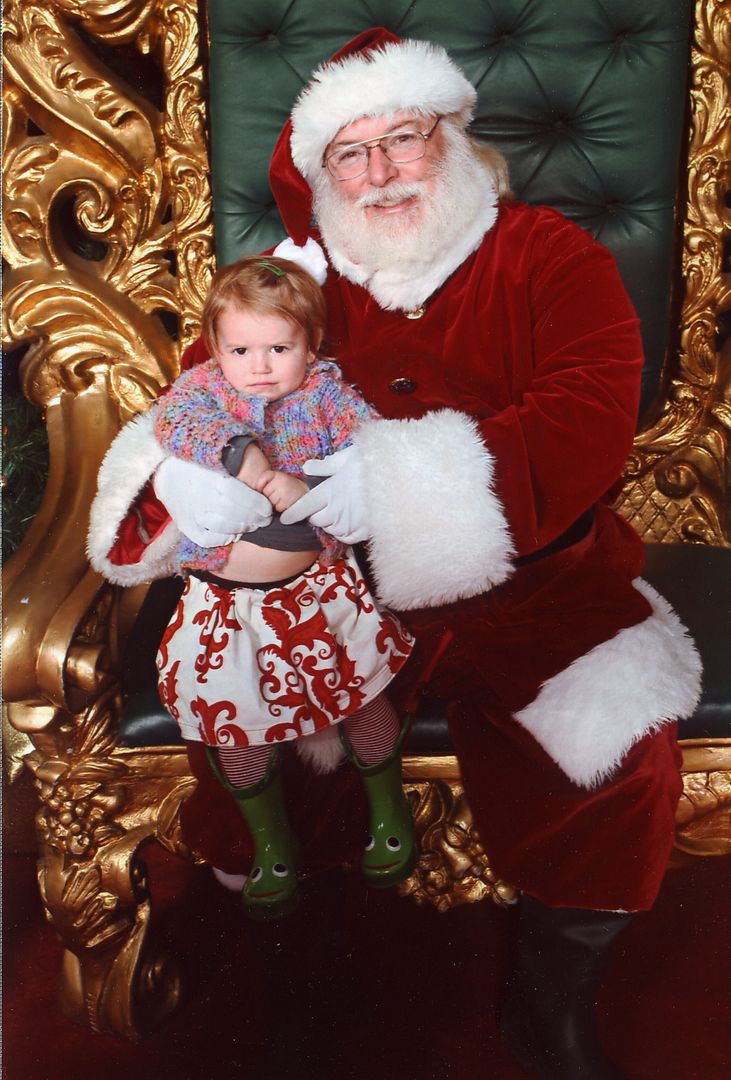 :: Realizing our whole joy.

We had grand plans to make all of our gifts this year and, well, it didn't happen. So, we did a bit of shopping from local artists and friends and made some funny stuff as a family, late night in the studio.
:: Acknowledging our fear and sadness.
:: Just spinning on this planet. Loving each other.
You might also like