Oh man I can't believe the fight in Ruby. Little monkey did indeed have a secondary infection in her lungs. Strep pneumonia…so Tuesday brought more bad news but treatable news so I decided it was actually good news. It's a puzzle we are putting together and every answer we get is a great thing.
Last Friday I never thought I'd be here long enough for our first bouquet of flowers to die.
The pediatric floor is full so we got the boot from our private sleeping room. There is only room for one of us in the ICU room and last night Andy stayed and I went home…I am hoping I can nurse Ruby today in which case I won't be leaving until she does so this was my last chance at some sleep. I was actually so happy to wake at 3:30am to cuddle Margot during a bad dream. I love the small, normal peeks into my life. They make me swell with hope.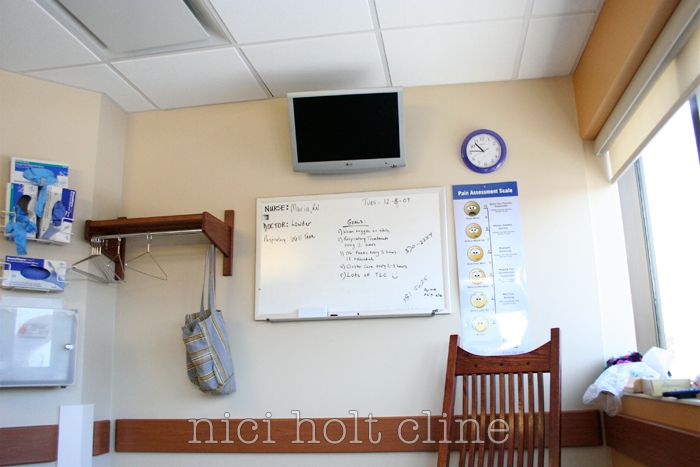 This has been so hard on Andy and me. Us. I've never felt more thankful for and in love with him. We've had some tough conversations and stress doesn't always bring out the pretty, productive side of me. I am grateful for his solid, measured confidence because, at times, his strong arms literately scoop me up and push me into the present. And, presently, we have a crazy strong girl who loves life.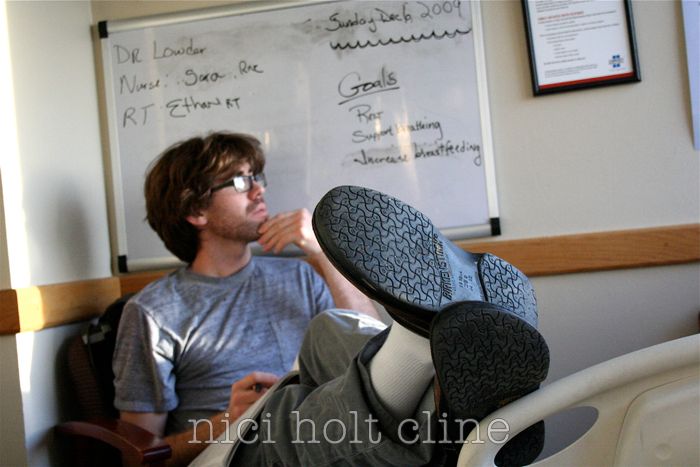 Yesterday was a decent day. It was the first day we didn't hear of an additional complication. It was the first day Ruby had decreased oxygen support instead of increased. She actually woke, lifted her head off the table, reached up and pulled this horrid, giant contraption out of her nose and her feeding tube out of her mouth and yelled. She was all K, I'm done with this now. So she told us she was ready for a 'gentler' set-up. And chicken got it and chicken rocked it. She is off of the neon yellow IV nutrients and only getting my milk (fortified with formula) in a constant trickle to her belly. Progress.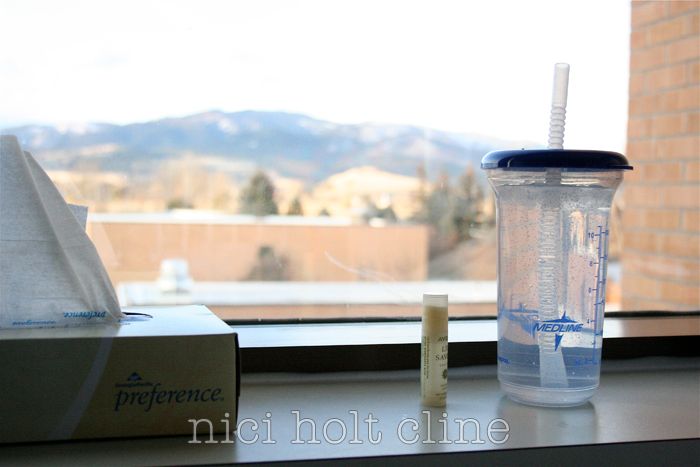 Ruby breathed 100-130 breaths per minute for two days. Her tiny frame heaving rapidly, desperately trying to compensate for the lack of room to swallow air. Fighter. I am so proud of her. She still has spikes but she is averaging 50-90. I think I will have visions of the monitor with colored lines explaining my child's life for a long time.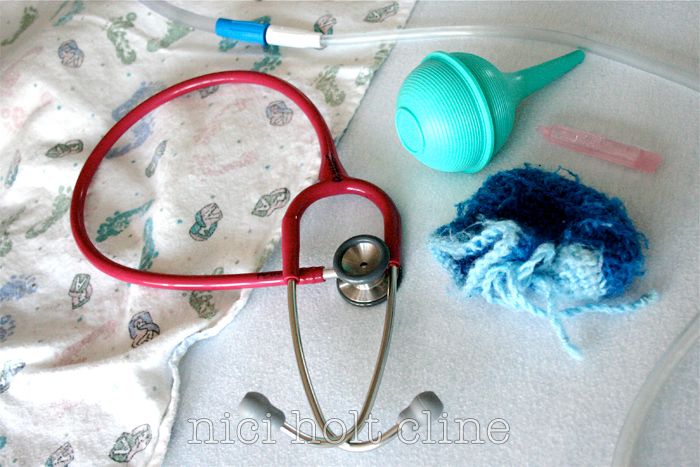 Last Friday I was so sad and disheartened over the invasive tubes up Ruby's nose, the nest of wires we had to negotiate to just hold her. At that time, everything seemed so cold and institutional and wrong. Now, I can't wait until she is back to that scene. I think back on that room and it seems so cozy and happy. We had piles of friends telling stories and sipping wine. Ruby swaddled in my arms or asleep on Andy's chest. I could live in that room, in that state forever. All I need is my family and friends and the pitted out clothes on my body. And coffee.
I am so annoyed with the mechanical whop whirrrrr whop whirrrrr of my breast pump. I hate sitting next to her as she roots around for me, my milk, and I can only give her a pacifier and a lullaby. I spilled three ounces of milk this morning right after I pumped it. I just stared, through my bleary eyes, at the creamy sustenance as it spread over the industrial counter top under the fluorescent lights of our room. Shit I can't wait for this to be a story we tell.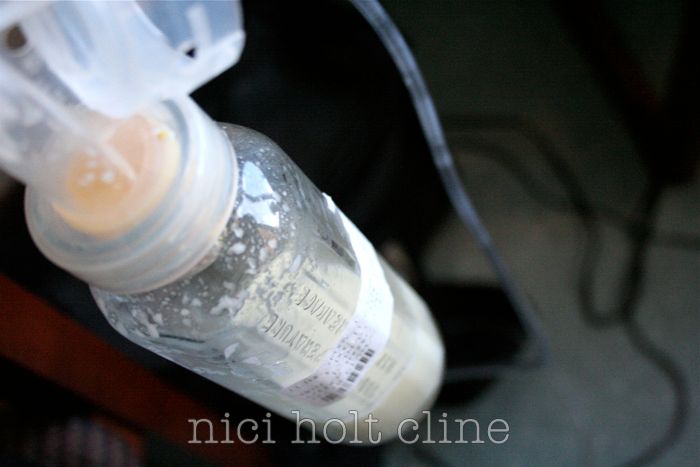 Although I can't see the brilliant, fiery ball through the thick, low fog that hangs in our valley this morning, I know the sun is rising out there.
You might also like