hump day nuggets: little bits of the season in photos and words about the last week
This week is the first week of our new life. Since Ruby's birth, we've either had company, been in the hospital or on holiday and this week Andy is at work and I am at home with our kids and animals.
Overall, the past few days have been great. I love it. Margot is a big help and really funny and I find that, like most everything, frustration can be turned into fun when I let go of silly, unnecessary agendas. But, oh to get out the door takes me about 27 conscious decisions, accompanied by very deep breathes that could be interpreted sighs, to turn frustration into fun.
The hardest part for me is deciding what to check off that looooonnnng list of to-dos when both girls are asleep or occupied at the same time because it is pretty rare when those stars align. I end up starting an essay, a sewing project, a load of laundry, dinner and to pick up the house but not finishing anything and that sits with me like a turd sits in a punch bowl. Andy thinks I need to be more organic about it, the list, and just allow time and capacity to determine the checking off. Organic.
The easiest part for me is loving my girls. I am really fortunate to have this opportunity.
So there is easy and there is hard. I promise to report on both. Nuggets:
:: Big, fat flakes are the best.
Alice wears them well.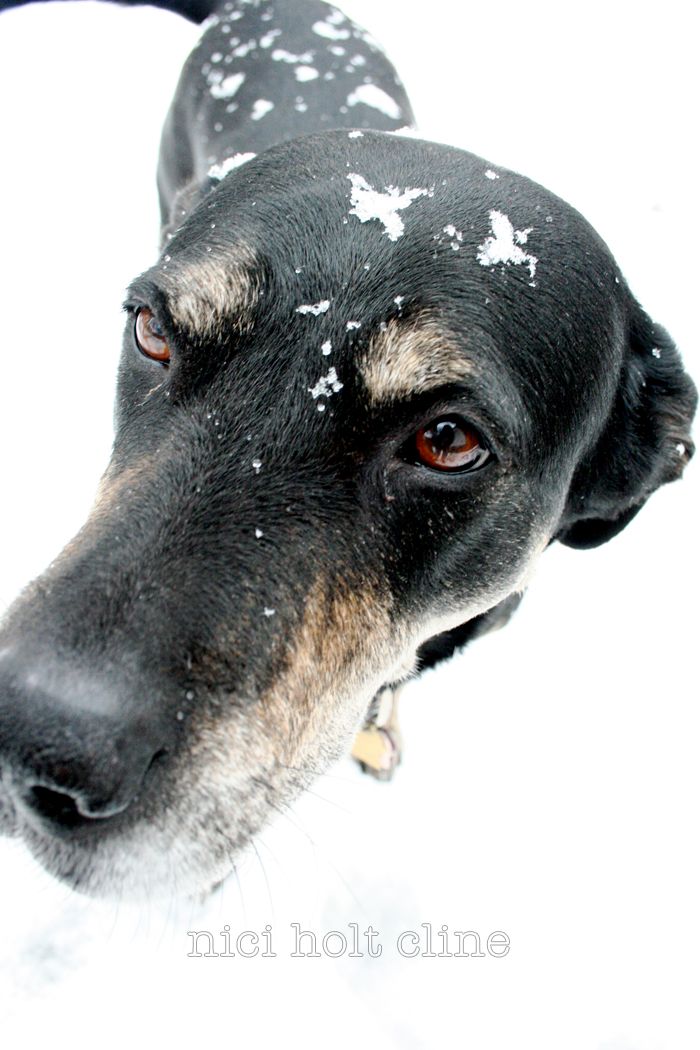 :: New year's eve we met up with friends and visited Caras Park for pony rides, a downtown bonfire and a sweet concert on campus. My chicken was beside herself. Mama, three ponies. Big ponies. Blue helmet. Ever since the birthday party last summer with ponies, she has been asking to ride ponies. Just out of the blue like over pancakes or while on the toilet, ride the ponies?
We nearly missed it as I incorrectly thought the rides went until 6pm and after an afternoon of using the pony rides as a major leveraging tool (Margot, pick up your blocks and we'll go see the ponies! and so on), on the trip there I realized they went until 5pm. I gasped and we both looked at the 4:57 on the clock as we crossed the Orange Street Bridge.
Margot was bucking in her car seat in the back exclaiming ponies! eleventeen ponies! downtown! We squeaked in and she was very pleased and I didn't have to spend the evening feeling like an asshole because I promised my two year-old ponies and didn't deliver.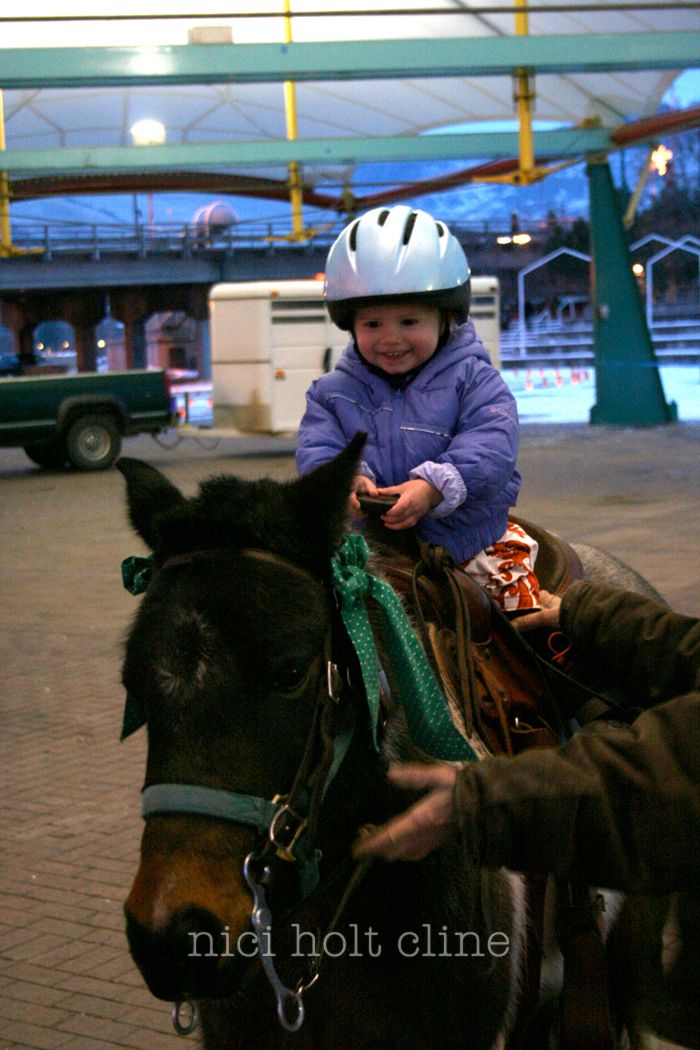 We were home by 8pm, popped open some good champagne to sip with our take-out and were in bed by 10.
:: New year's day was lazy and fun.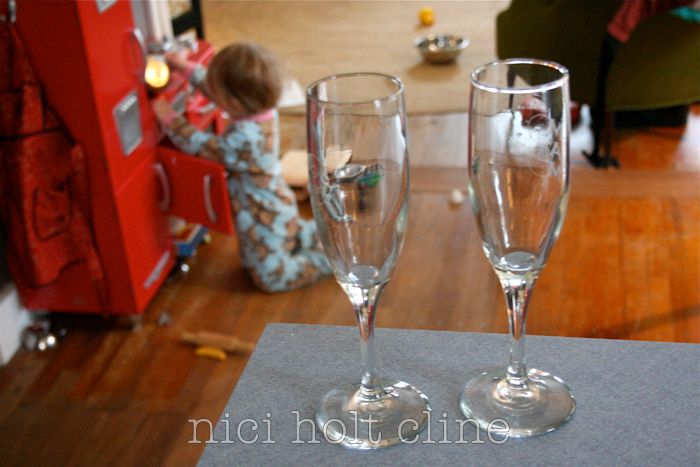 Had friends over for dinner and I had my first ever attempt at a traditional french baguette and it totally sucked. Here's why: the crust wasn't crusty enough and the nooks were too uniform. But the process was really beautiful and I'll try again. I'd love tips. Like, I'd like it if you'd say, Nici, you need a new, really nice oven.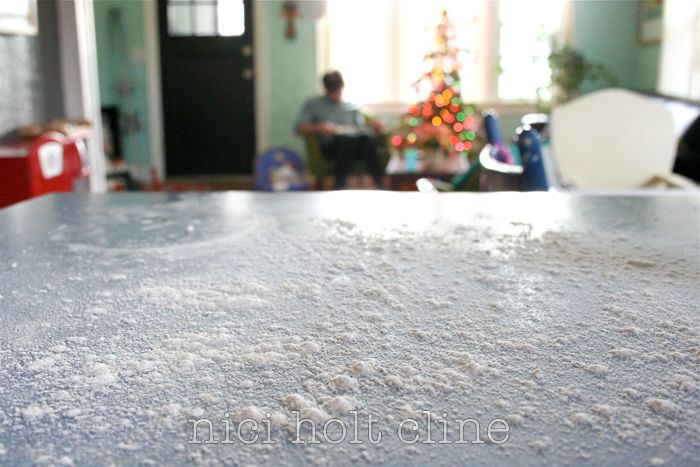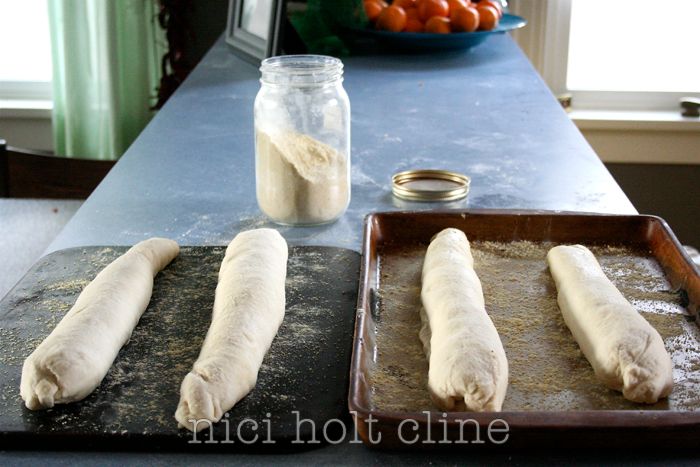 :: Margot's favorite post-nap game: do this. She very assertively says, mama, lay down right there and points to a tiny place on my bed. And then, if I miss the spot, she redirects me, no, right there. And then, mama, do this. Her little version of simon says. I love it.
:: And bug had her first adventure on skis. More in my mamalode column next Monday.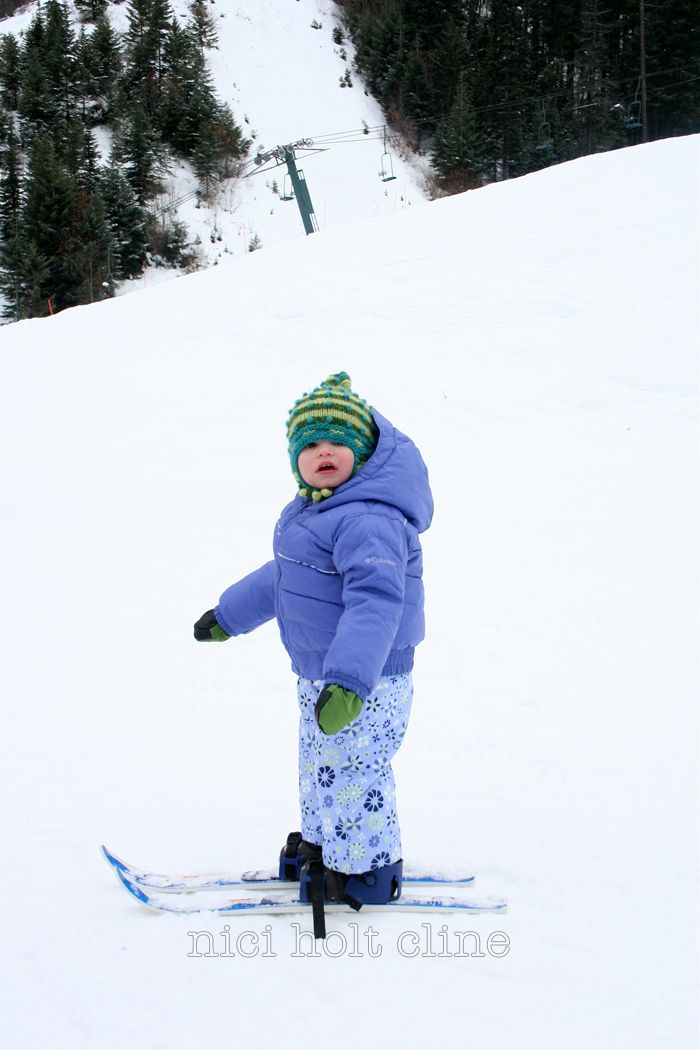 Monkey loved it.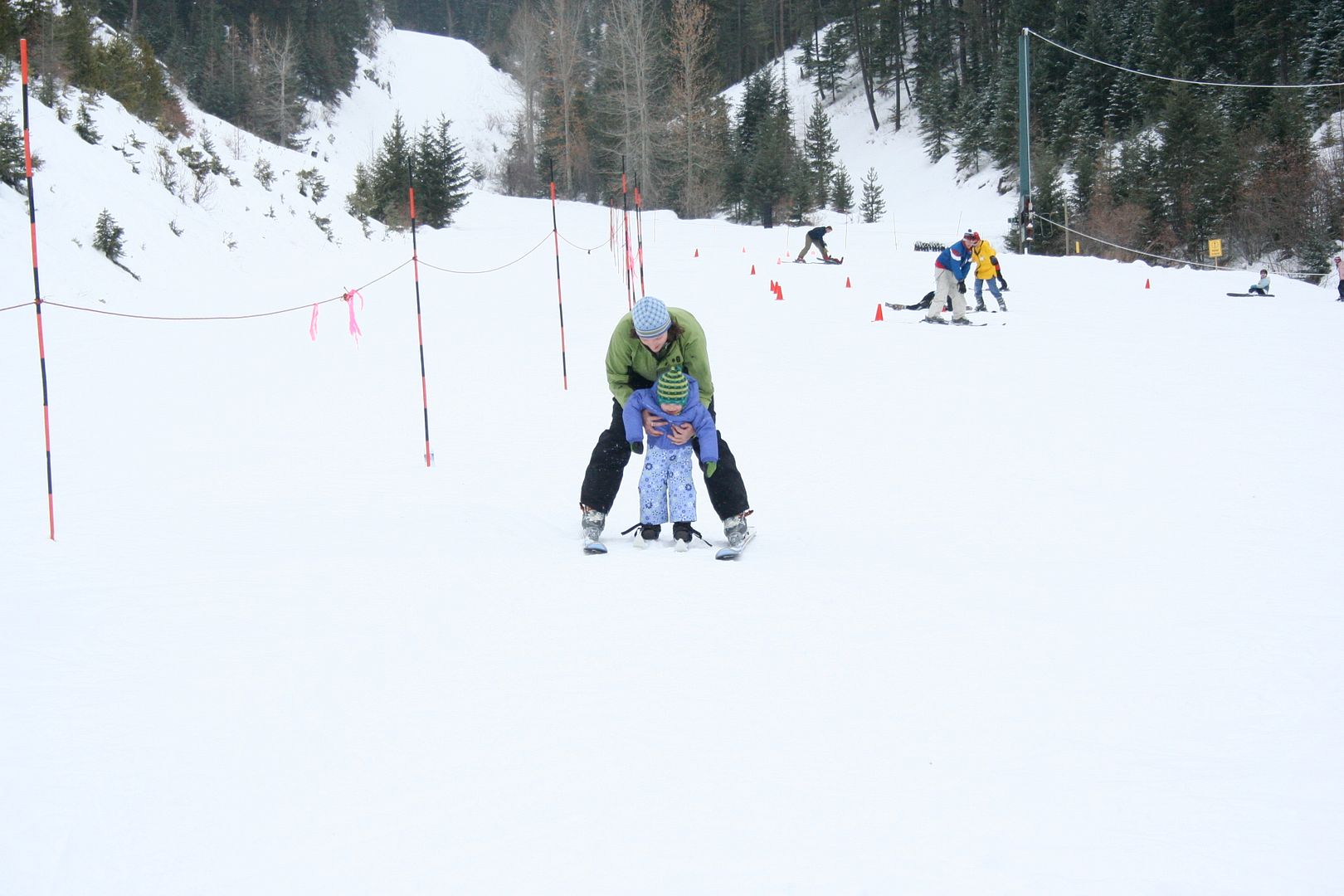 I loved it too.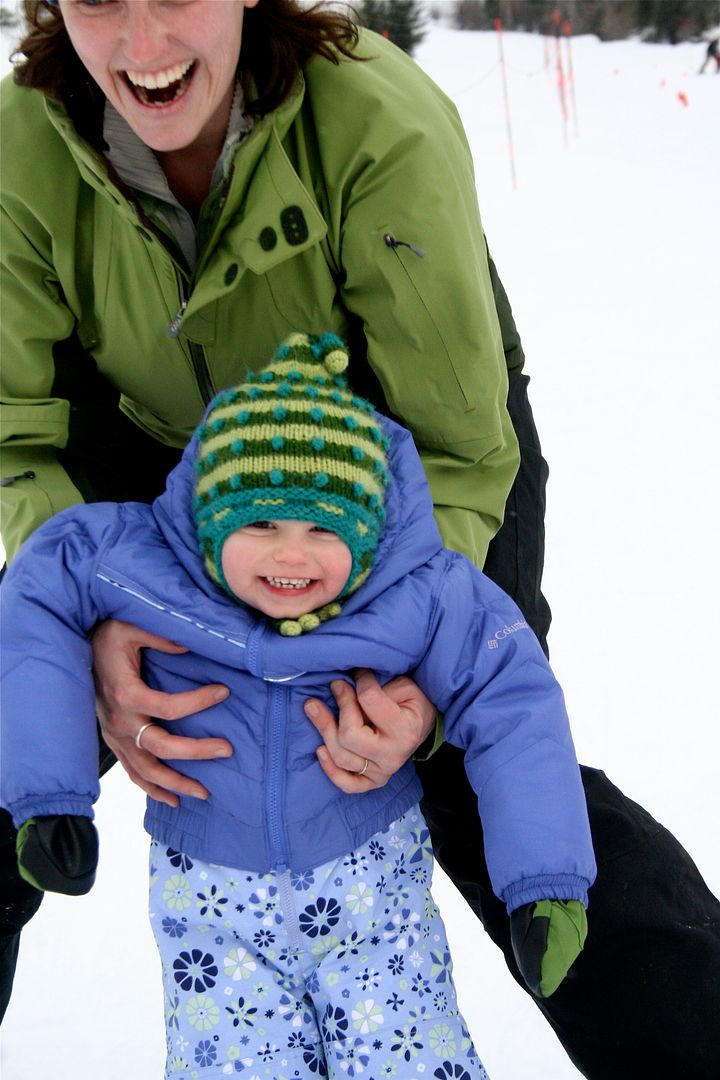 There's just something about seeing my husband with our two girls. He's a handsome dude and I adore him.
Ruby slept through most of the excitement and snow flakes, nestled against one our bodies. It was a great day.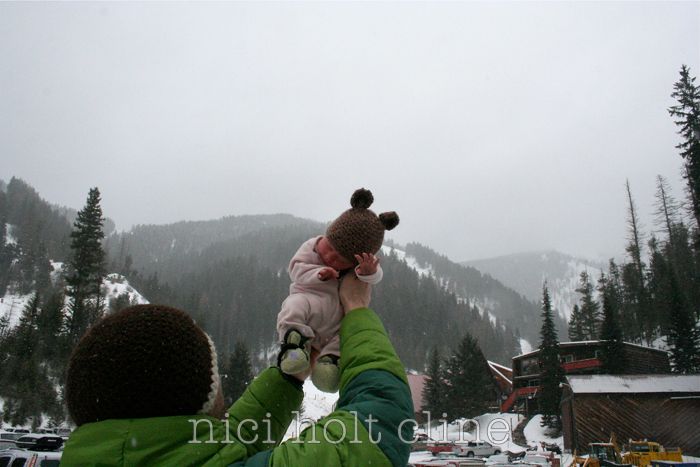 By the way, getting out the door with a two year-old and five week-old is challenging but getting out the door with with a two year-old and five week-old and ski gear….I want a merit badge.
:: While everything shifts throughout the day and we are sorting out our stride, Margot is usually running within four feet saying mama this way or mama looket this and Ruby Jane is near my heart. And, really, what else matters? The stride will find itself.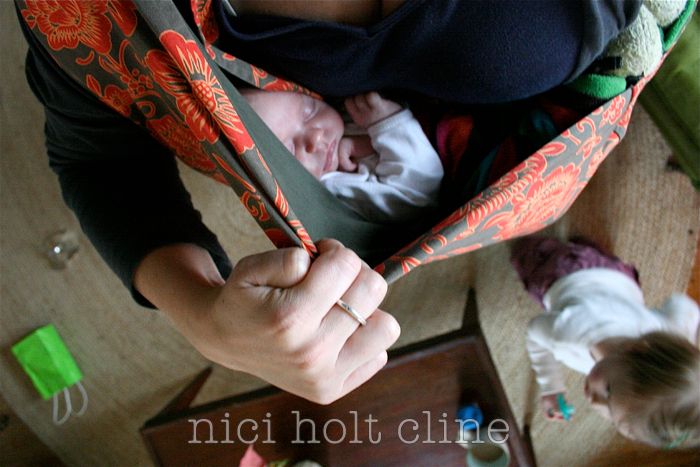 You might also like