Today is my birthday. I am 32. I have always loved birthdays and now that I am a mama, I love them even more. It's a special thing, being born.
:: :: ::
More than a new year, my birth day pushes me to look at the last year's accomplishments and struggles, to set resolutions. This last year has been the biggest, fullest, hardest and most satisfying year of my life….click here to read the rest of this essay at mamalode.com.
:: :: ::
And because I just love feeling fortunate, making lists (like when I was 30 and 31) and giving gifts, here are 32 things I am loving today and a little giveaway at the end.
1. I get to be their mama.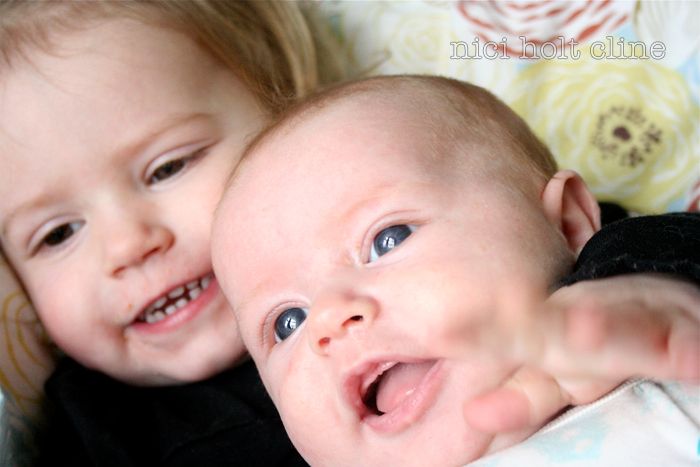 2. Collecting eggs from my backyard.
3. A fine tip roller ball pen.
4. Letting go. Alice can be on the green chair and Margot can be on the coffee table. Who really cares?
5. Montana.
6. A decent haircut. My curly hair wants to grow into a hideous triangular shape. I fear the triangle.
7. My new life with two kids, at home.
8. This video.
9. Generous friends who knit.
10. Our family bed.
11. Red lips.
12. My Ruby is healthy.
13. My husband.
14. Pilates on Saturday mornings.
15. Listening to Margot read books by herself.
16. Knowing my girls won't get up at 5:30am forever, right? Right?!
17. Sewing clothes for my daughters.
18. The very idea that I have daughters.
Upon realizing I didn't have any photos of myself and my girls, Andy administered an impromptu photo shoot yesterday morning before our walk. I simply couldn't pick one or two to include here. Because together they tell our story. We rarely look at the camera at the same time and we mostly have lots of fun.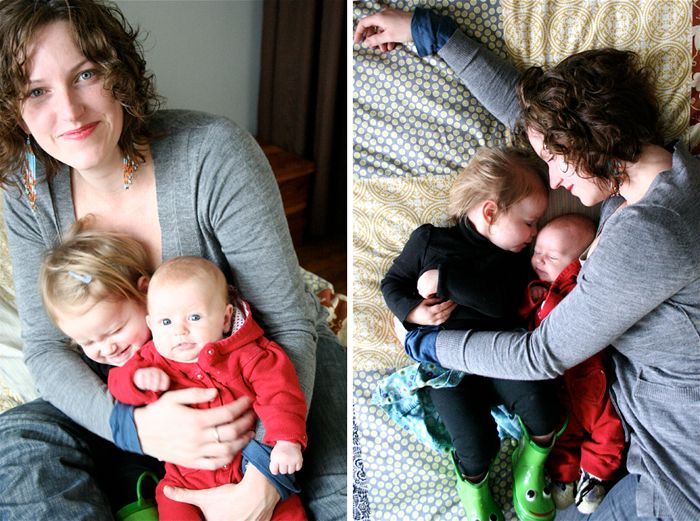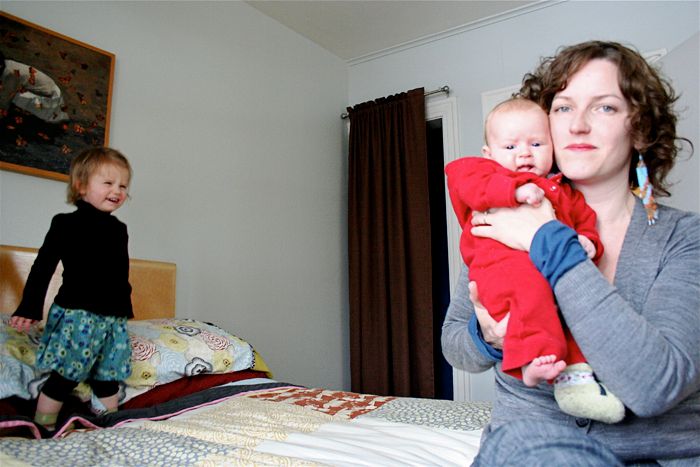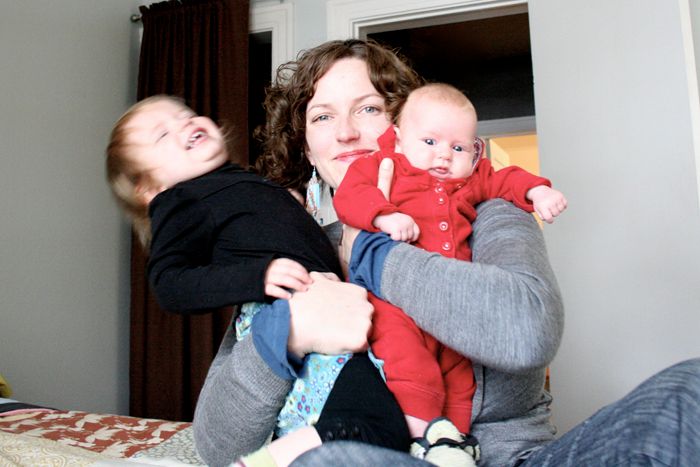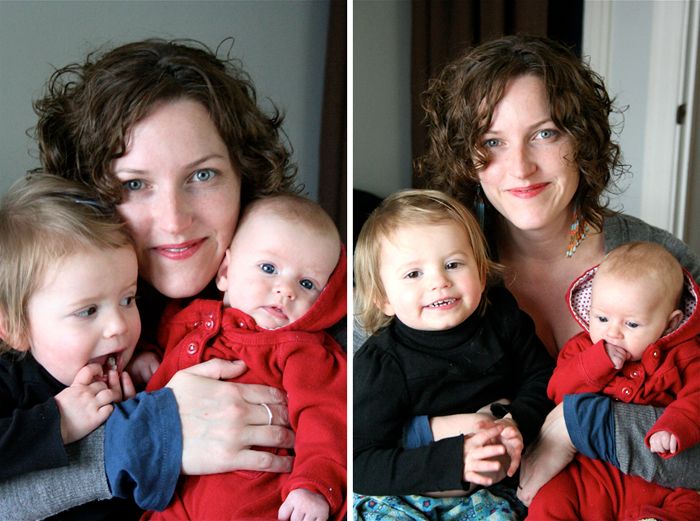 19. Cooking dinner for my family.
20. Seed catalogs.
21. Homegrown garlic.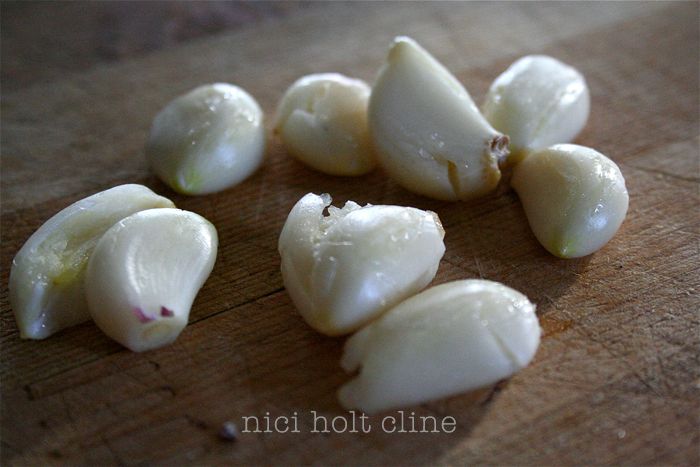 22. Writing my weekly column.
23. Kitchen counters with nothing on them.
24. My new ipod.
25. Our Sunday morning walks.
26. Dark beer just after the sun goes down.
27. Running with both kids successfully.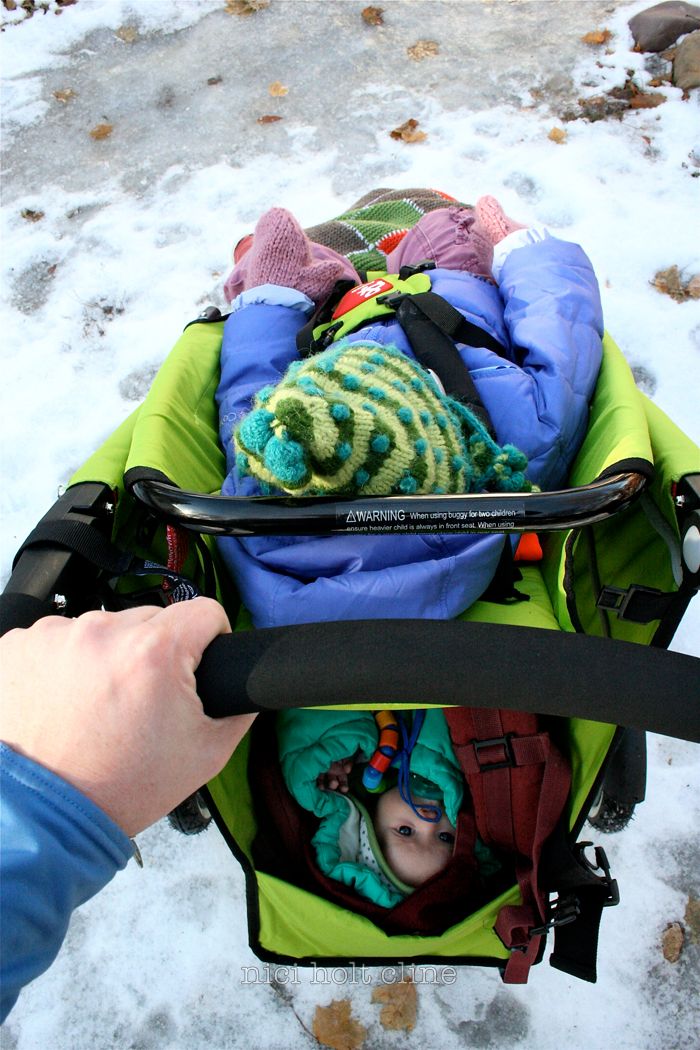 28. Margot sings Ruby songs.
29. My girlfriends.
30. Soup.
31. Alice in the snow.
32. My blog and the community that spouted up around it. It brings me so much joy. I have wanted to GIVE since we were on the verge of it all at the hospital with our newborn and I fell in deep, not-looking-back love with this place. Writing was my outlet while I was stuck in a room with my sick baby and your comments and e mails were my therapy. The stories and poems you shared, the support and love you gave…I just never expected to be a part of something so big and powerful when I started my blogger account nearly three years ago.
I am so grateful for all of the beauty in my world and I adore writing and taking photos and sharing it. I have great fun and you, dear readers, fuel dig in so many ways. So, thanks! And, I want to give you stuff!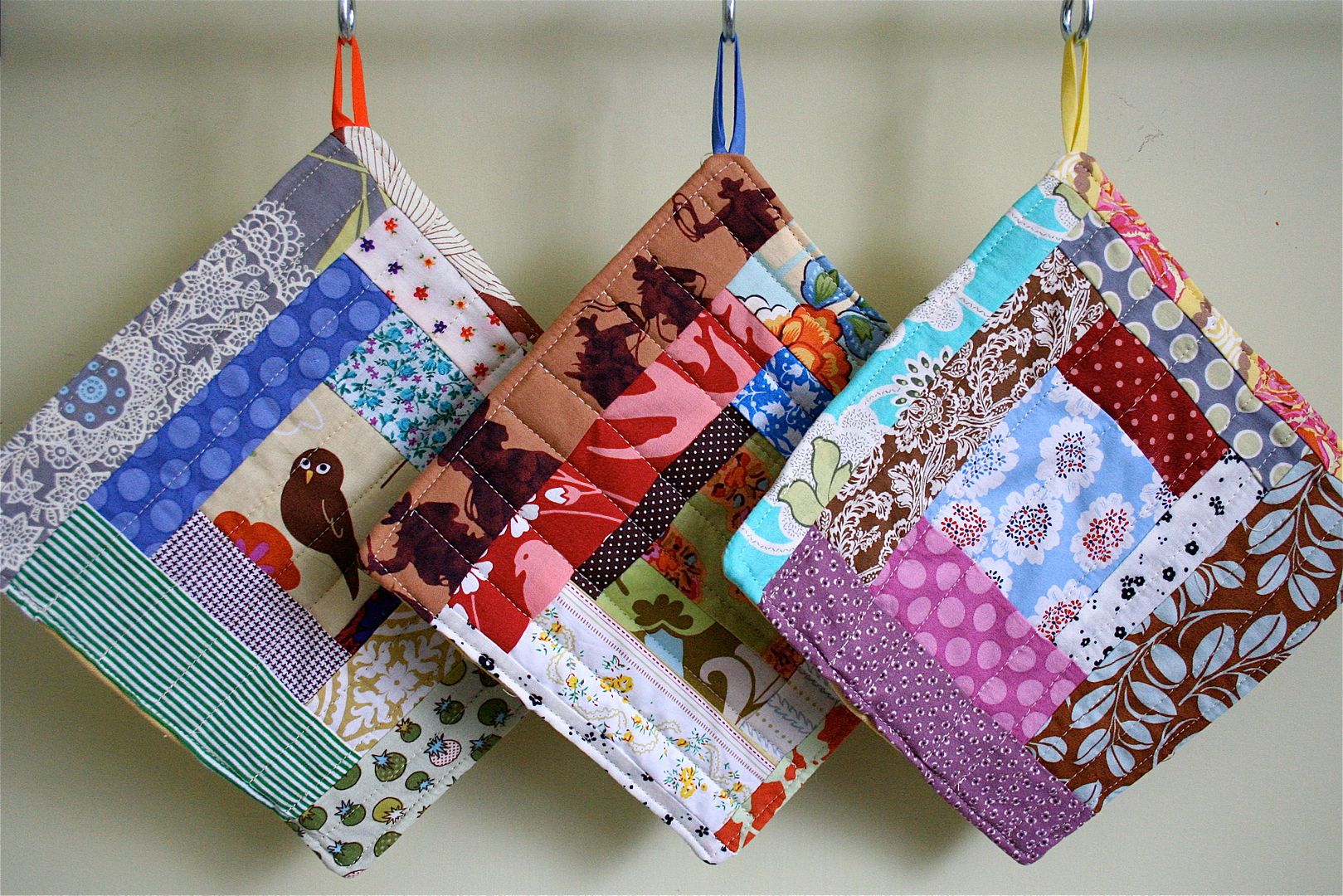 Leave a comment and I'll pick three people to receive a potholder and a set of my postcards. Comments will close Friday morning, February 12 when I'll randomly select the winners. xo!