hump day nuggets: little bits of the season in photos and words about the last week
This time of year in Montana everyone talks about staying in and getting out. It's how our time is spent: staying in with footie jammies, warm beverages, slow cooking and reading followed by getting out with puffy coats, red noses, exploring and playing followed by staying in etc.
It all happens at the pace of snow falling.
:: Weekend walks are a cornerstone of our family. We ditch the cell phones and if we wore watches we'd ditch those too. Margot and Alice set the pace so there many many stops to sniff and count.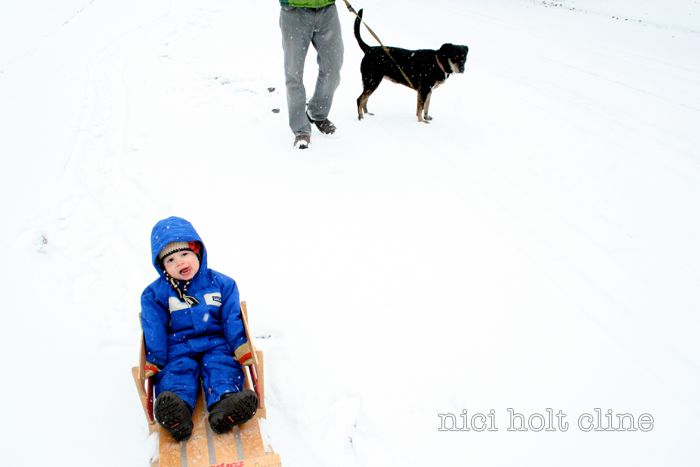 And we usually walk in a zigzag pattern across our neighborhood streets.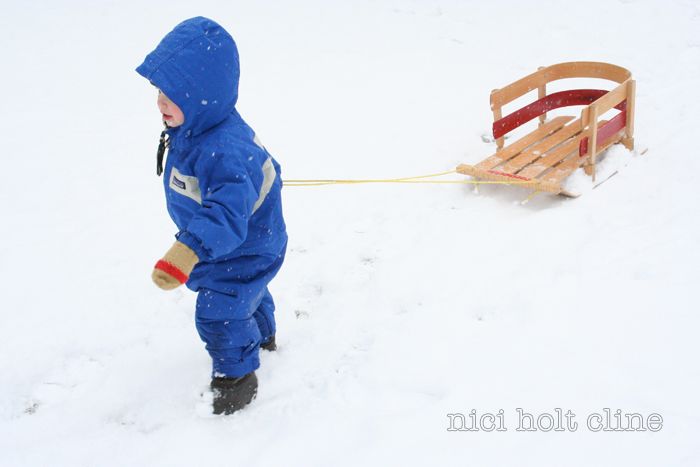 Andy and I follow, Ruby snug against a body.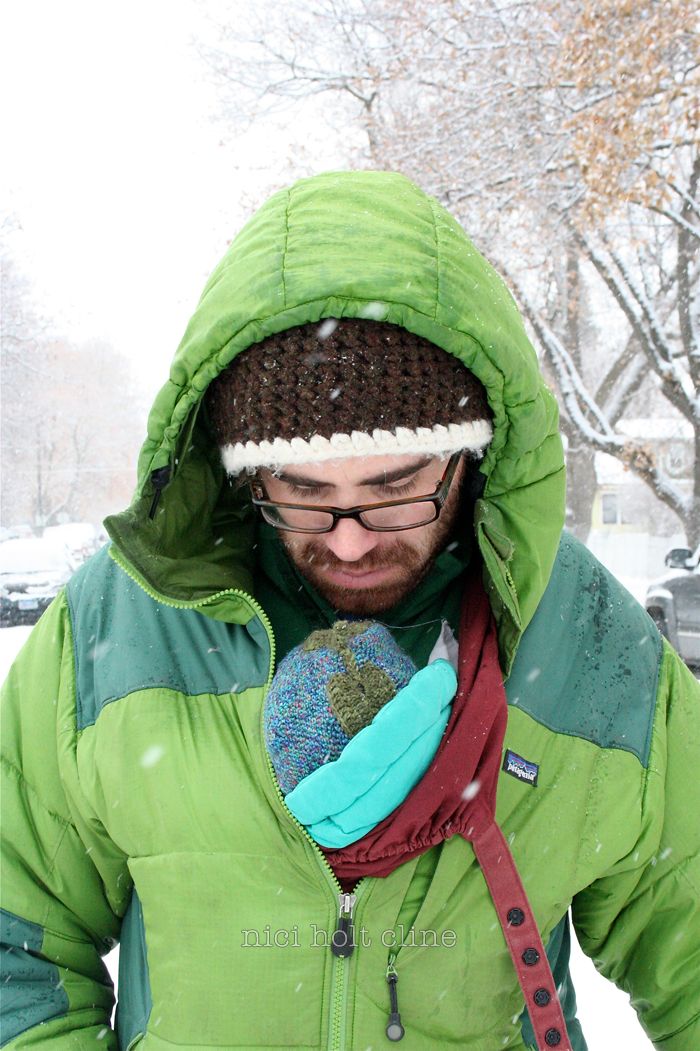 :: Sometimes I get a glimpse of Margot as a teenager.
:: I realize I have been talking about cookies a lot lately. Margot didn't have a lick of sugar until she was one and now she eats cookies several times a week. How many cookies does a normal family eat? I think we eat A LOT of cookies in our house.
:: I know I keep saying this and apologize for my redundancy but her eyes.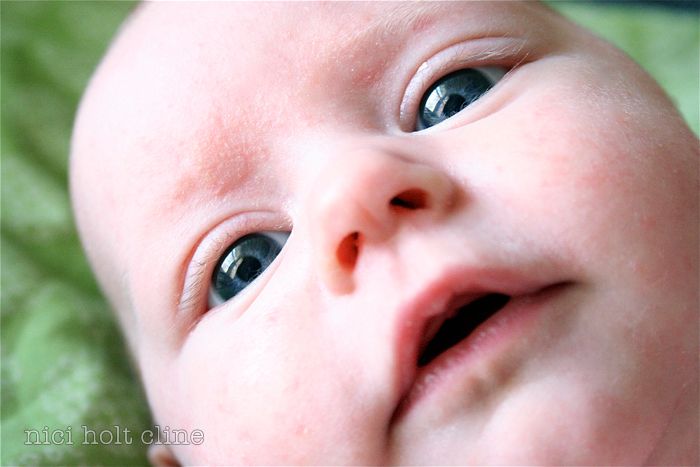 :: She fell out of love with him and is now back and head over heels for elmo.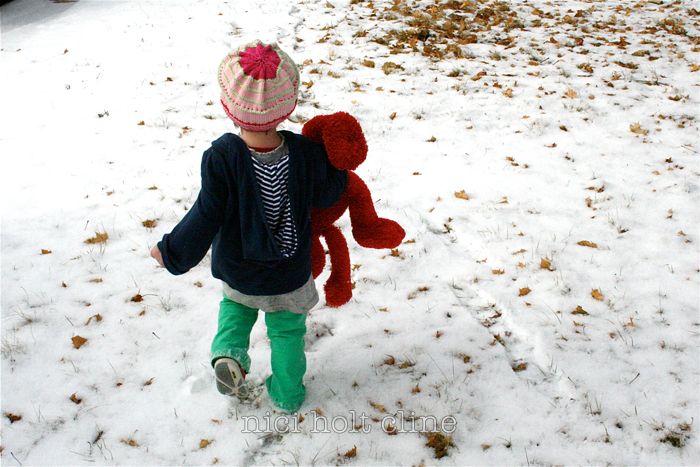 :: Um, that's an outty.
:: Margot asks all the time to hold Ruby (she has moved on from sister born and now calls her Rubes). Mama, I want to hold her. Hold Rubes please.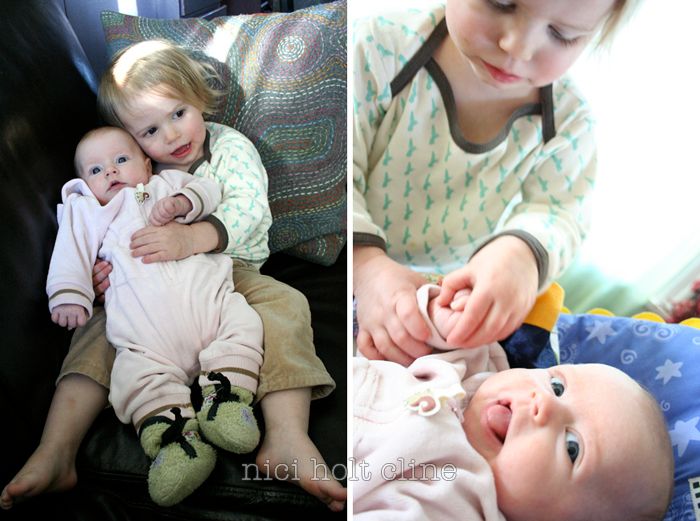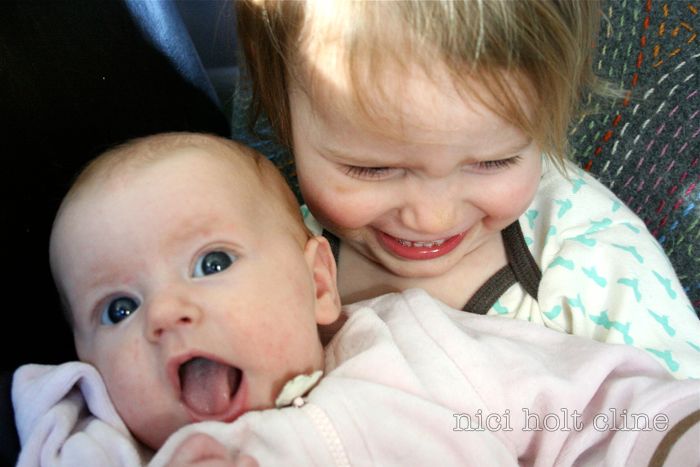 :: I haven't updated my etsy shop in a while…my stuff has actually been selling like mad and it has been hard for me to keep up. I am very grateful for all of the support out there and plan to grow the items I offer this year! I just dropped an armload off at Blackbird Kid Shop and have a few more items in my shop. I will add Montana tees, kid skirts and gauchos soon.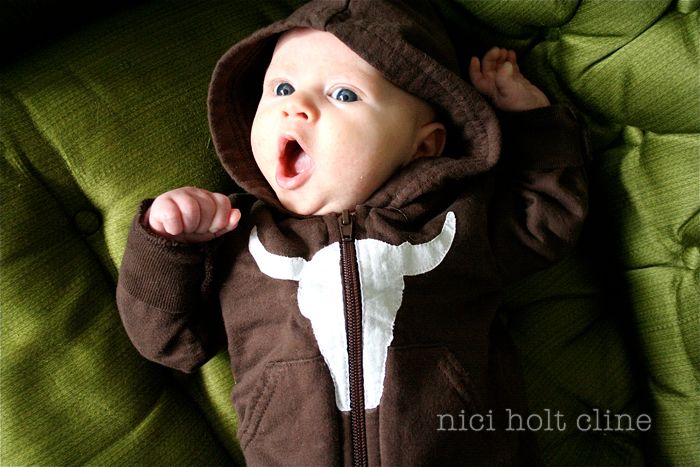 :: Margot and Ruby at 10 weeks.
:: Oh how I wish Margot would wear pigtails. She asks for them many times a day and I always get my hopes up. But, for her, the fun is in the removing what she calls little bracelets.
:: Ruby is so so smiley now. My camera is always on the wrong setting and my photos out of focus because I can't bare to be looking through my lens instead of into her eyes.
:: We've been a bit crispy the last few weeks because Ruby has some congestion and I swear I am a total mucus/respiration rate nut job anymore, waking many times in the night to count breaths and squirt saline up her tiny nostrils. I finally took her into her doc just to be sure nothing had moved to her lungs and sure enough, thankfully, she is fine. And, not only fine but thriving. When we left the hospital, on her three week birthday, peanut was at her birth weight of six and half pounds. Seven weeks later, she has gained three and a half pounds. I am not surprised as she has rarely left the boob since mid-December. Yay for our 10 pounder!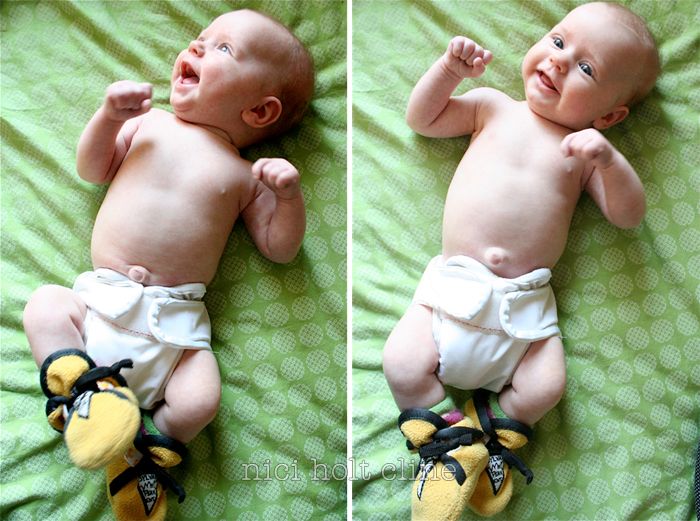 :: I so remember snow stuck to my mittens as a kid. A really great memory of cool, pink cheeks, believing snow was magic and lots of laughter followed by hot chocolate to warm hands and bellies.
You have some favorite childhood winter memories out there?
You might also like