I am SO excited to brag about this month's sponsor: High Mowing Organic Seeds. This inspiring company describes itself as an independently-owned, farm-based organic seed company dedicated to providing high-quality certified organic seed to farmers and gardeners.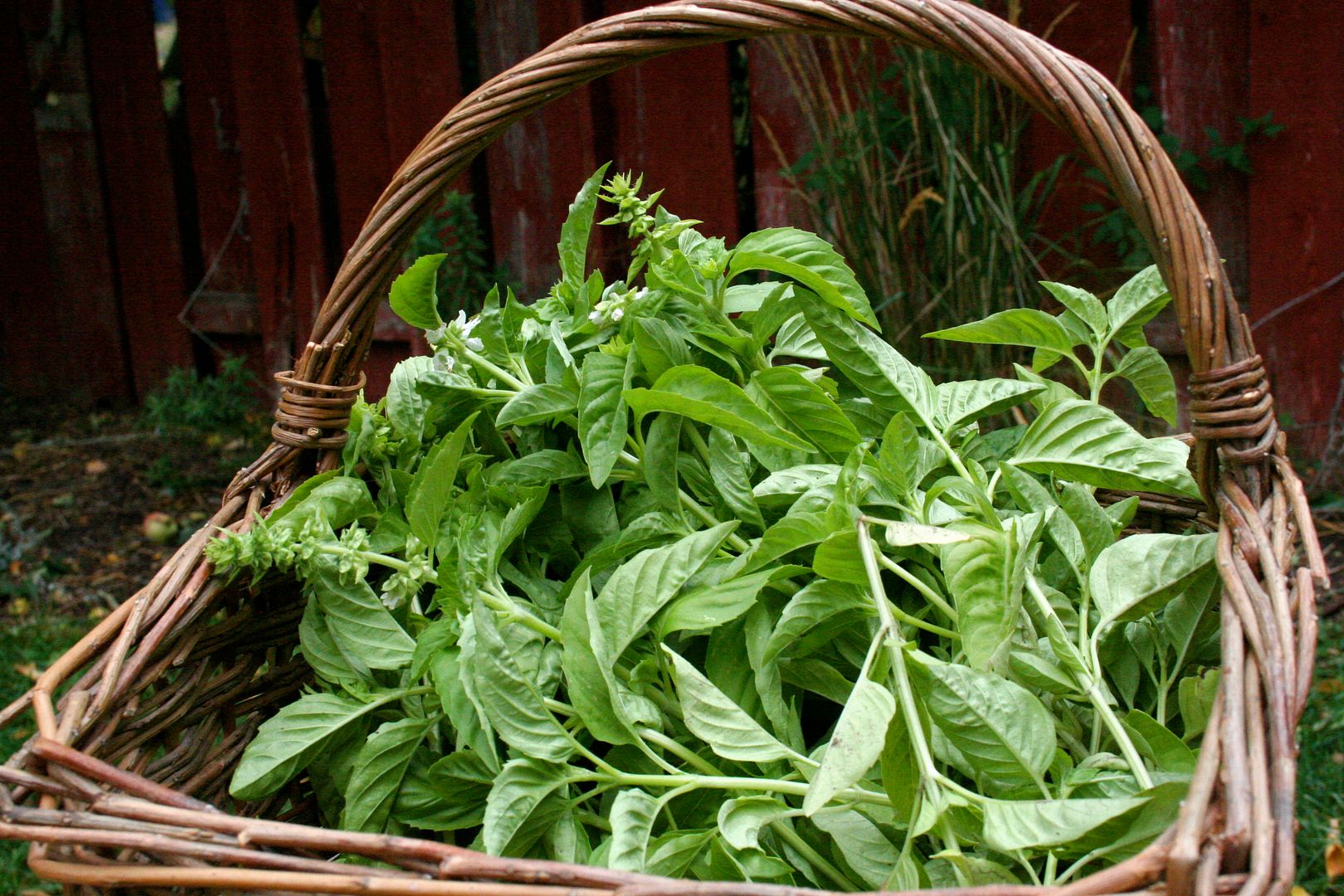 Started by Tom Stearns in 1996, the Vermont-based business has grown from a hand-made catalog offering 28 varieties to over 450 varieties of heirloom, open-pollinated and hybrid vegetables, flowers, herbs, garlic, potatoes and cover crops.
I believe it is now more important than ever to choose organic seed and food. As a consumer, I hold power in the future health of my community, my nation. Every time I spend a penny, I am voting for what my family values. And, we value nutrient rich food that was sustainably produced by farmers who value our planet.
They have a fantastic variety of seeds with great germination (including hundreds of v

arieties that grow vigorously in my zone 4 plot) that yield impressively flavored food.

They are a sustainable business, growing much of their seed on their 40-acre farm in Vermont and working with farmers and wholesale seed companies, both locally and across the county, to produce organic seed.

In their words, they believe in

the importance of healthy food systems, which lead to healthy environments, healthy economies, healthy communities and healthy bodies. "Everyday that we are in business, we are working to provide an essential component in the re-building of our healthy food systems: the seeds."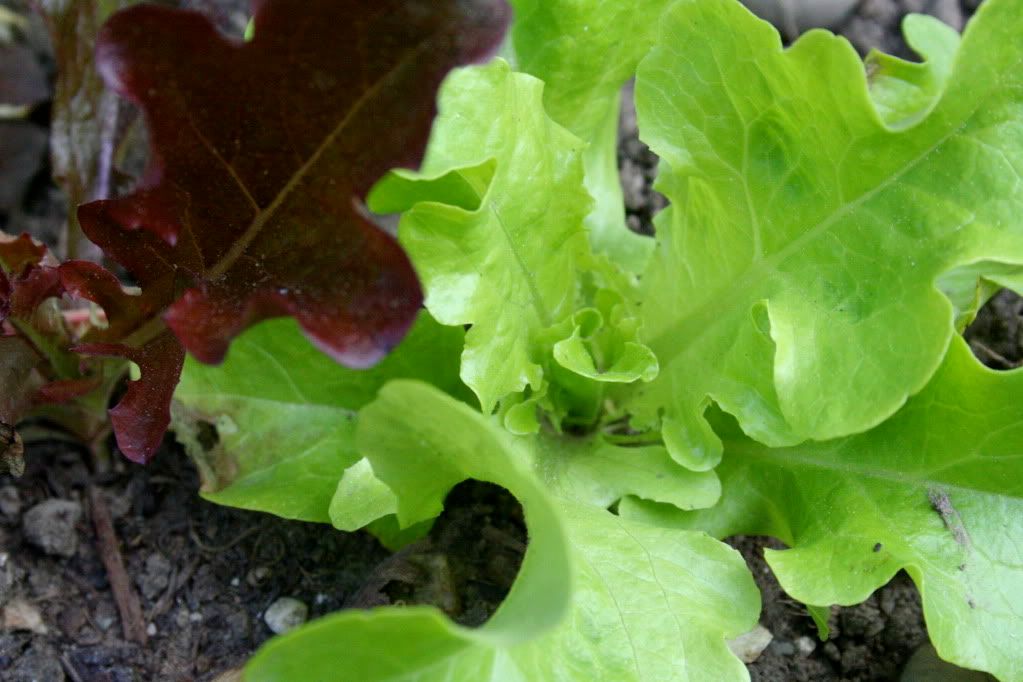 Gourmet Lettuce Mix


I asked HMOS a few questions and the thoughtful and heartening answers make me even more smitten with my seeds. Yes, I have a crush on my seed company.
The boldness below is my own
–parts I find particularly interesting and important.
Why are organic seeds from a reputable source important?
The importance of organic seed is often overshadowed by the importance of organic food. But whether or not seed crops are grown organically does have a significant impact on the environment and health of the surrounding communities.

Most crops grown for seed take longer to mature than food crops – the plant must go through its entire life cycle before seeds are mature, and even then there is often a period of curing or drying before seeds are ready to harvest. This lengthy process results in a greater window of time during which any number of pests and diseases can destroy the seed crop.
In conventional seed production, pesticides and fungicides are applied, often at much higher levels than are allowable for food crops.
As the Organic Seed Growers and Trade Association asks: "Is it fair for those [who support] organic agriculture to want our own farms and environments to be as free of toxins as possible, but expect seed production communities to carry a heavy toxic load so that we can plant cheap conventional seed?"

Need a few other reasons why choosing organic seed is important?
Varieties that are selected for organic seed production are ones that have proven success in organic growing conditions.
In an organic garden, plants receive nutrients from complex fertilizers such as compost, so they need vigorous roots to seek out dispersed nutrients in the soil. Organic farmers and gardeners use less and milder applications for pest and disease protection, so plants are required to provide more of their own defense.

As more people use organic seed, the increased demand encourages more focus and funding on research and development of organic varieties, and allows continued improvement of current organic varieties.
When you buy organic seed, not only are you getting a "safe seed" and one that is grown in organic conditions like your own farm or garden, but you are supporting the future of organics.
Your business has grown incredibly since it started in 1996. What are you most proud of and what keeps you doing this work?


I started the company out of a response to the negative trends I saw in agriculture and food systems in general: lack of locally grown food, loss of genetic diversity in our food plants, consolidation of the global seed industry, GMOs, the declining farm population and more. On this last point, the recent resurgence of young people farming and starting farms is very inspiring and gives me hope for the future. With the continuing surge of interest in local and organic vegetables, the market has never been better. At High Mowing we all feel truly blessed to be able to help our customers carry out the important work as growing food for themselves and their communities. Our customers are on the front lines of changing the way this country thinks about food. And because food connects us all so much, their work – your work – is also helping build strength in your community as well.

As a company we are very active in both our local community in Northern Vermont as well as in the wider organic and seed communities nationwide and even internationally. High Mowing is proud to support hundreds of community organizations and school gardens with seed donations, collaborate deeply with dozens of sustainable agricultural non-profits, and even fight for what we believe in with legal means (we jointly filed a lawsuit against the USDA regarding the release of GMO sugar beets). This involvement keeps us all hopeful that together we are making big changes in re-building our food system into something that supports self-reliance and true progress for our communities.
What advice do you have for beginning gardeners out there?


Starting small will allow you to supplement with veggies from the farmers' market and feel confident in increasing the size the following year. Perhaps a raised bed for your transplants would be suitable for your first season.

Also, doing a little research about which varieties to grow will greatly increase your chance of success.
High Mowing Organic Seeds has identified over 85 varieties on our website as "
easy to grow
"
, indicating that these varieties are widely adapted to diverse growing conditions and climates, have great flavor, and are productive and straight-forward to grow.

With a little planning, a few materials and some seeds, you are about to embark on creating a sustainable food system for yourself. You will be saving money on purchasing the starts and saving on your food budget. In time you will be putting up your excess for the winter season. Happy Spring!
So, I mentioned last week that I was starting a Virgin Harvest: It's My First Time challenge for all of YOU out there:
This is the year you start a garden. Or, this is the year you grow heirloom tomatoes. Or, this is the year you put up enough carrots to feed your family through the winter. Or this is the year you grow basil on your window sill.
Anything, everything. Pick a thing, or a few, and grow it for the first time. Why not? It's guaranteed excitement and satisfaction coupled with epic nutrition and unrivaled flavor. Do it.

So, leave a comment telling me how you plan to be a Virgin Harvester and, for a little inspiration, I'll randomly select five people who will receive a generous selection of High Mowing Organic Seeds! (comments close next Tuesday, March 30, 6pm mst)

Also, to broadcast your participation, post the sweet little graphic I created just for your virgin self on your blog.
Just click here
and copy the image and paste in your sidebar. And, if you want you can link the image to this page where I will track participation.
You might also like