hump day nuggets: little bits of the season in photos and words about the last week
As I was editing an unreal number of photos I realized I am officially a mommy blogger. Perhaps everyone else has known this for some time.
I don't like the term 'mommy blogger' very much because in general I don't like being pigeon holed into being any one thing. But I think of the 446 keepers and over 2000 trash from last month, like 17 aren't of my children. Granted it is winter in Montana and I will most definitely be photographing and writing more about gardening and being OUTSIDE and such really really soon…And I have been sewing and cooking but those projects just aren't as captivating as these two…
And I am warning you that an obscene number of photos follow. But I did miss a week of nuggets and lately there are just so dang many little things to celebrate in our corner of the world.
:: Seriously, how are second children not completely different creatures than first children? Margot never had stars on her head when she napped. She wasn't sat on daily. She didn't have bean bag dolls lovingly hucked at her face.
Margot was never given a super special ducky to borrow while her big sister read her story after story after story. Oh my hell it is the THE cutest thing in the whole wide world.
When I see stuff like this I am exquisitely hopeful about humans in general. I mean, if this is the uncultivated inclination of people, then peace is possible.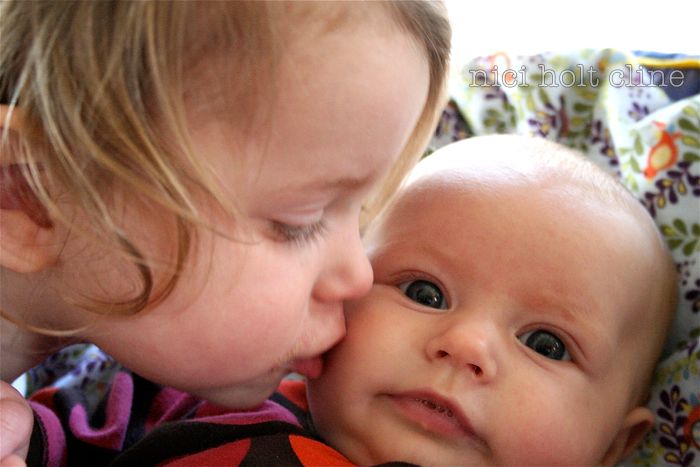 :: She's starting to pick out her outfits. I love it.
:: Bug and the chickens have a special relationship. She has conversations in the coop.
Hi Chickens. Doin'? Uh huh. Eggs? Go Away Bossy. GO AWAY. Like this? Good girl. Eggs? Hungry? Thirsty? Good girl! Oh chickens. No Bossy. Don't think so. Go AWAY. Good girl. Bye bye! See you later.
Ida is our cuddliest hen.
:: Margot likes to wear my shoes. These photos kill me.
:: New shirts in my etsy shop.
And a few answers to some frequently asked questions:
Where do you get your fabrics?
I am always on the hunt for sheets at thrift stores and garage sales. When I buy new, I buy from Selvedge Studio and Jo-Ann's.
For the love of god will you ever sell skirts again or are you just going to talk about it forever?
I am working on skirts this month and promise to have some in my shop by April!
Do you do other states or only Montana on the t shirts?
I do other states! I have done Minnesota, Texas, Louisiana, Michigan, Washington…
Where do you sell your stuff?
Etsy and Blackbird Kid Shop.
::
In other dig business news, I created a facebook page where I will post updates about my shop, sponsor giveaways and promotions, writings and other riveting items. Become a fan if you'd like.
:: I planted spinach and lettuce last Monday! March came in like a lamb, with 60 degree air. A good six inches of soil was thawed and warm in my raised beds so I went for it. To help the seeds along, I covered the beds with 4 mil clear plastic. Should be eating fresh greens by early April!
And how much do I freak out over my kids in the dirt with me?
SO MUCH.
Margot wouldn't take a nap because she wanted to Plant my own garden. Carrots please. When I told her we were only planting lettuce right now she said, But Margot no like lettuce. Carrots, mama?
I let her skip her nap and, together, we waited for spring.
I wore my flip flops. Notice the evidence of my August pedicure.
:: Margot has been getting a lot of work done lately.
Just a minute. I'm working real quick dad.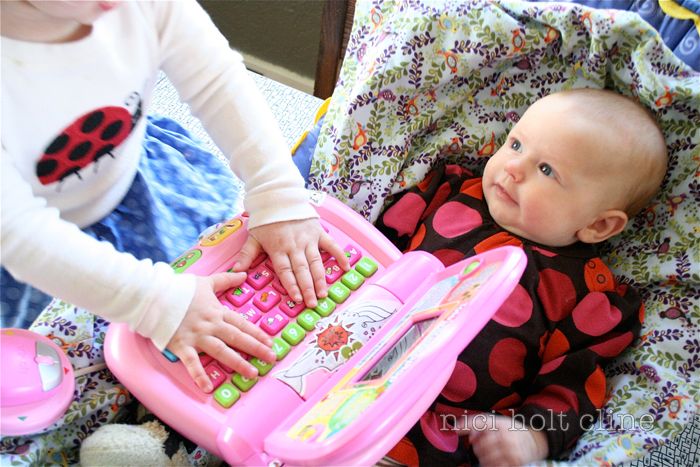 :: Lots of walks to parks these days.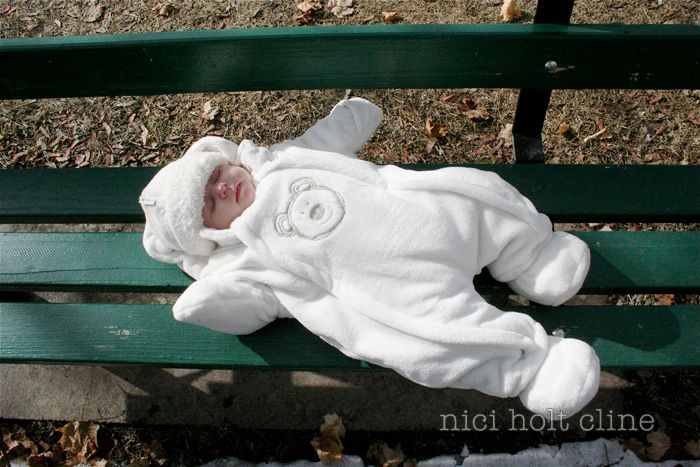 I will spare the photos my husband took of me picking up Margot's poo as I am falling down with laughter. It was really really funny: Ruby strapped to my front, Margot with her pants down in the middle of a school playground, me carefully scooping poop with a small piece of Henry's homework we dug out of a trash can…yes, this is the kind of stuff I never imagined doing and I do it.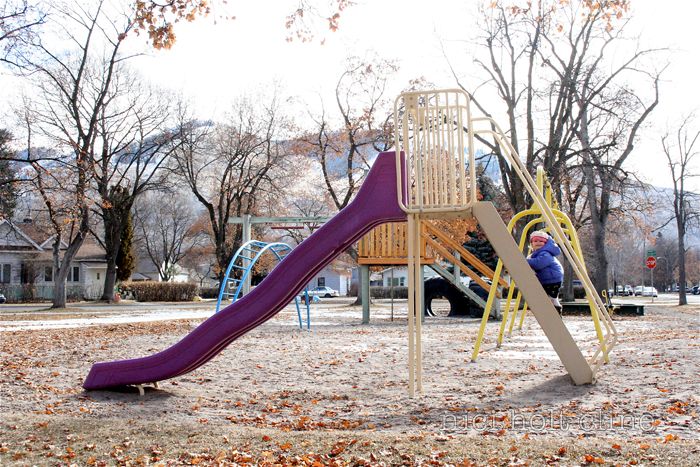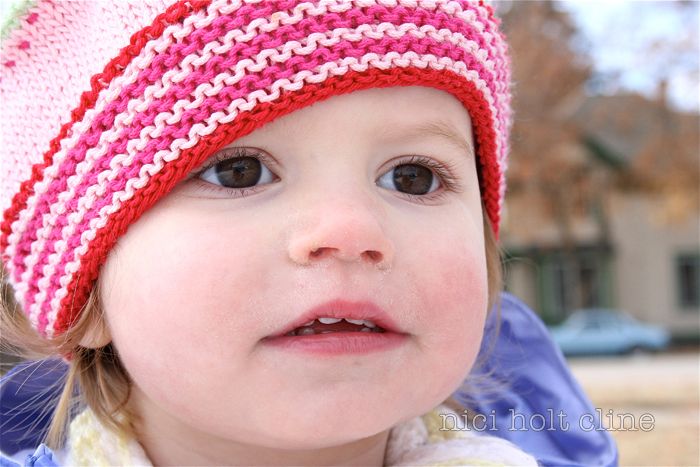 :: Lesson learned: it takes less that 10 seconds to spread cups of flour across a counter, table and person.
:: Ruby's first time in the backyard swing. Margot wasn't so happy about it at first.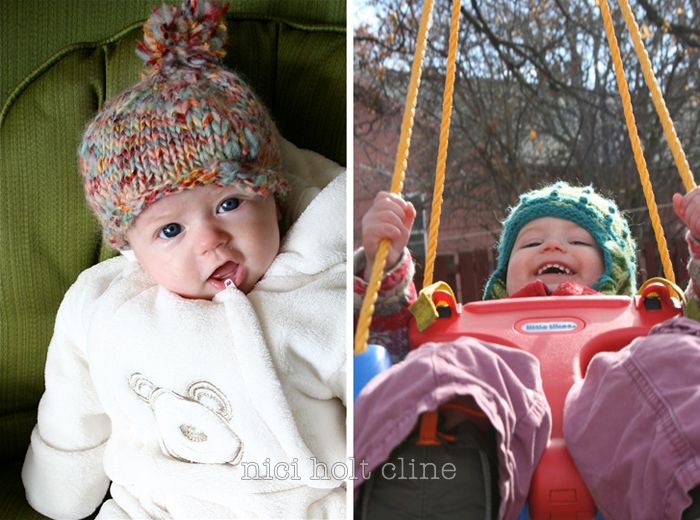 :: Bleaching diapers covers in the sun. It only takes two hours and they are stain-free.
:: I found a stack of books I bought at a garage sale when I was pregnant with Margot. I remember leaving with them and my big belly wondering how they'd look in our home, who would hold them.
They smell of old stories. They open easily, spines well loved. Margot is enamored with them. My girl loves to read.
:: Sunday walks.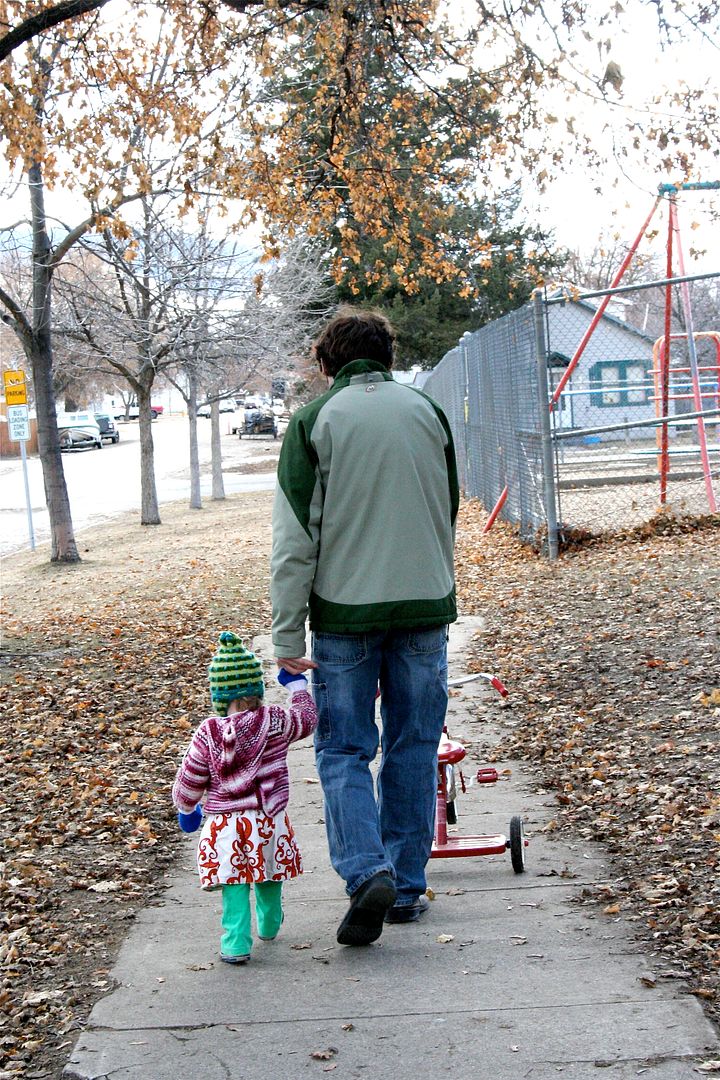 :: Bug.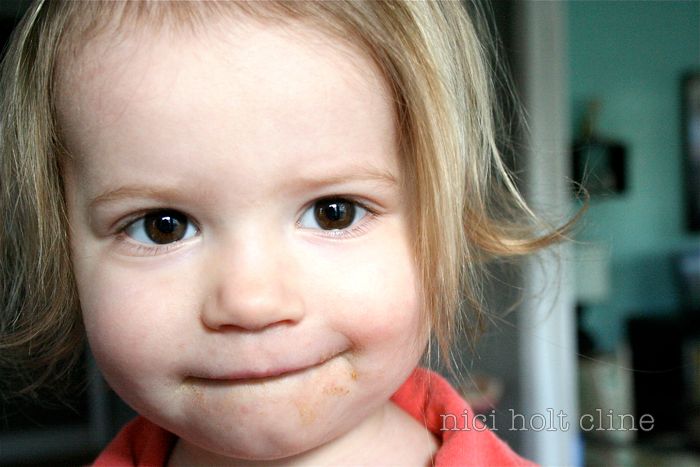 :: Ruby.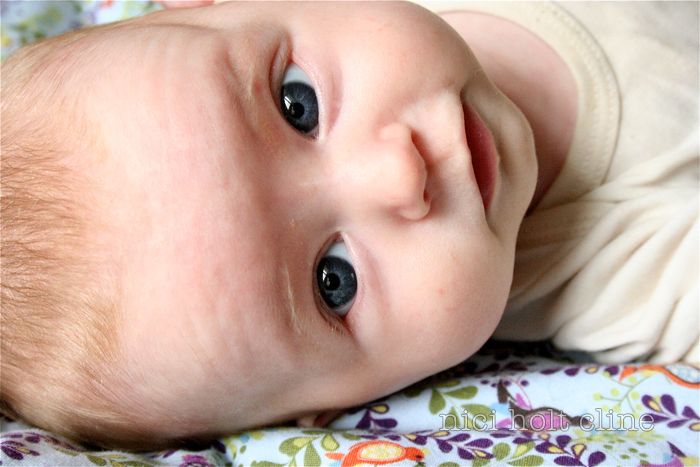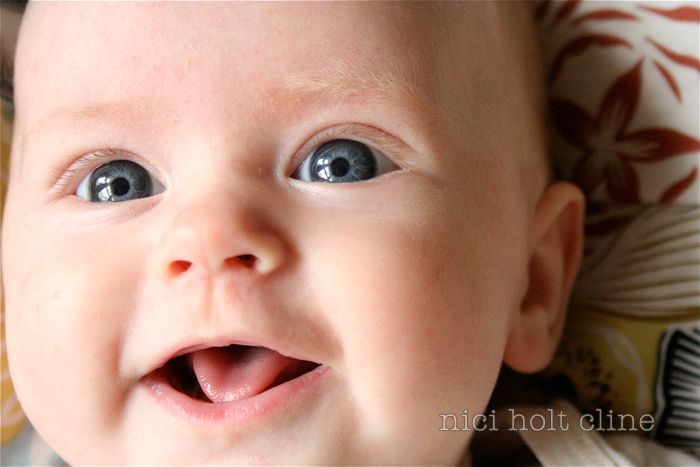 :: And, finally, I took a photo of Ruby yesterday and her body position and spirit instantly reminded me of a photo from the hospital. I took tons of pictures while we were there but haven't looked at them…I haven't read any of what I wrote.
It's not that I am afraid or avoiding. It's that I don't need it. I dug through that folder of photos and it felt like someone else's story…so foreign and foggy. Sure the fog lifts from time to time and I am left with some pretty raw emotion but, for the most part, I am pretty much healed. I am thankful my heart has moved on. I am so thankful for my so healthy red-headed little girl.
Happy hump day out there.
You might also like