hump day nuggets: little bits of
the season in photos and words about the last week

I am in love. In fact, sometimes I feel shy about answering the question
how are you?
because I don't want to seem all rose-colored glasses about my life. But, in truth, I'm
rosy
.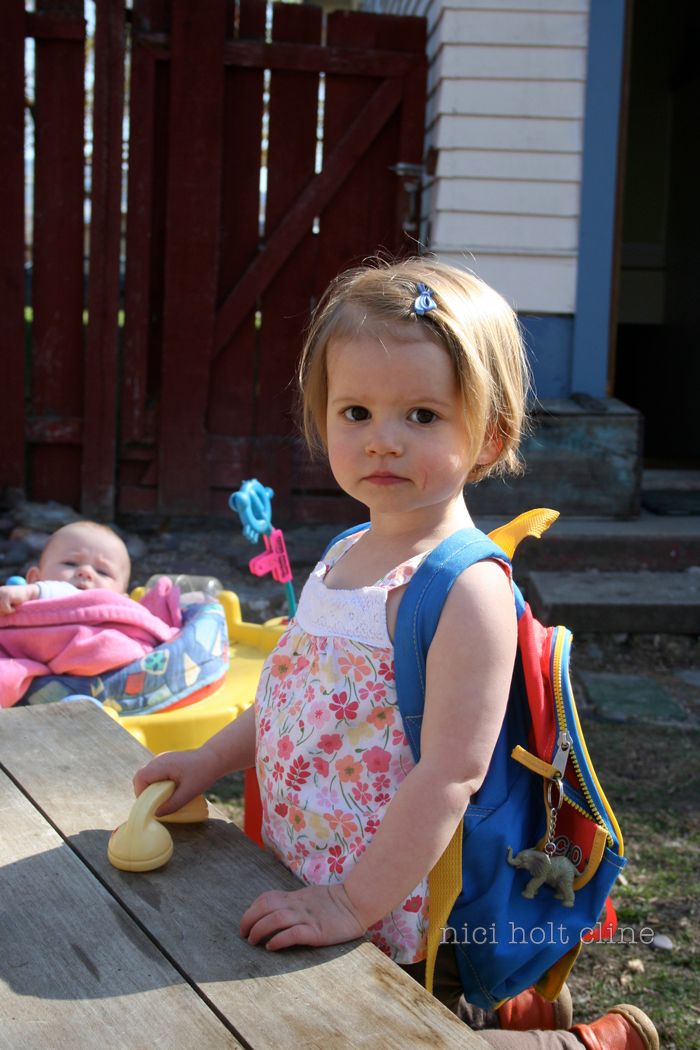 When I made the choice to not return to my job (that I loved) after my second kid, I knew I'd at least equally love my new life. But really, I had no idea how fortunate I'd feel for the experience of hanging out with these two incredible souls all day, every day.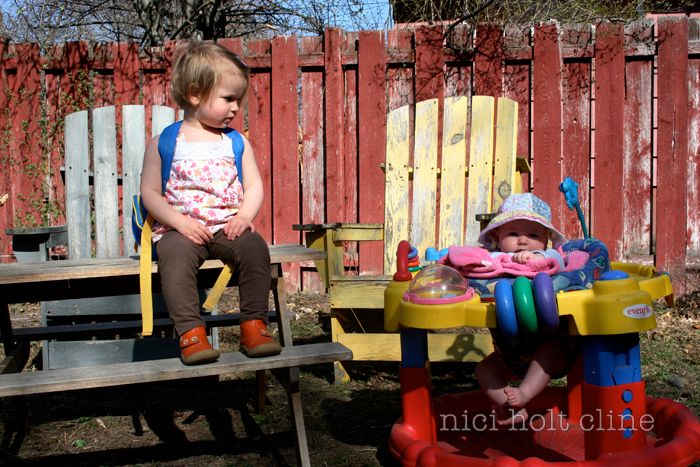 Now don't misunderstand. It is really hard sometimes. Like really hard on days when I am so tired and ugly and frustrated I feel like I am barely hanging on, like it's all I can do to not scream. But I had those SAME EXACT days when I was a museum development director. And, I think those days exist if one is doing anything worth anything. It's hard. It's rewarding. It's great.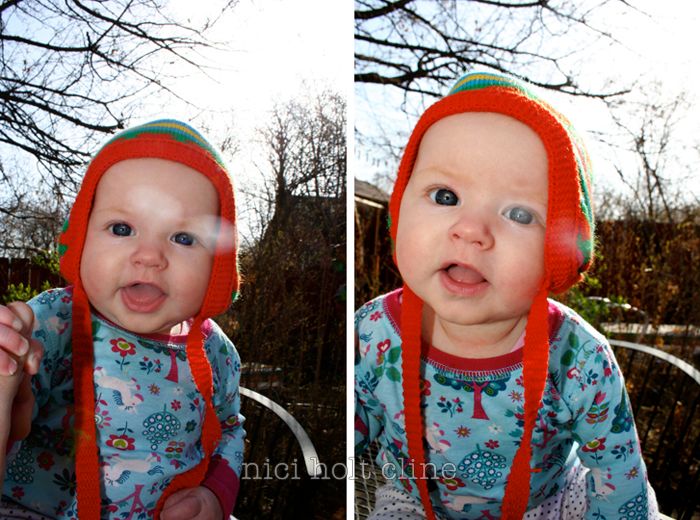 nuggets.
:: Margot is a huge help with her sister. She fetches fallen socks, straightens sun hats and sweetly sings songs. Lately, however, when I ask Margot to help me out she grabs a random, nearby object such as a coffee mug or toy and says, Sorry, mom. I can't help. My hands are full. Yesterday, there wasn't anything to grab so she held her ears and told me her hands were full.
:: Ruby has happily discovered her toes.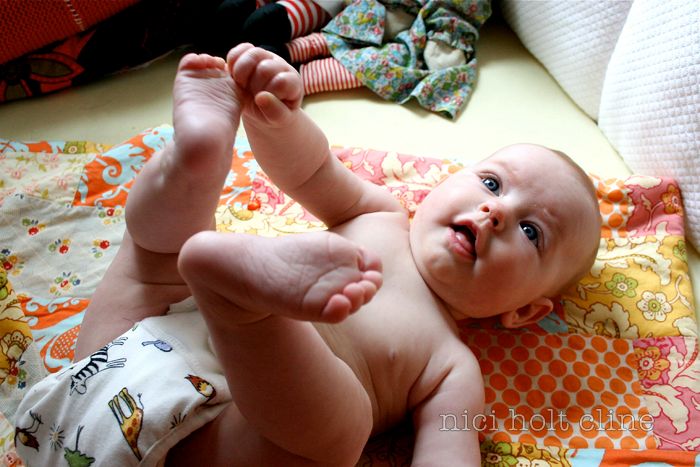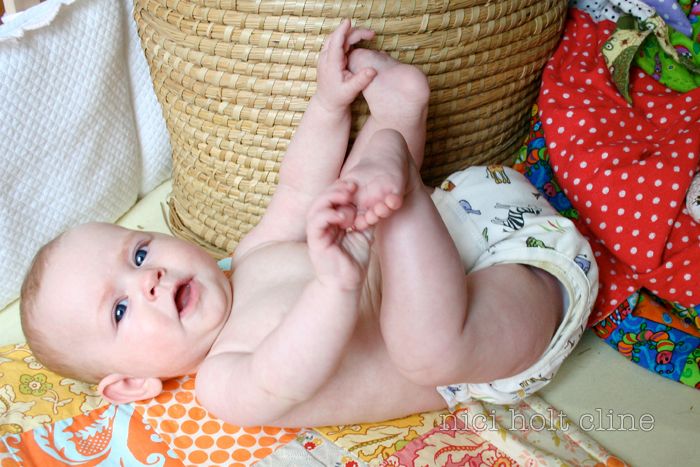 :: Last week I noticed our lawn was obliterated. Which proves how little I pay attention to our lawn…because people round here have had green yards for weeks and I just noticed our brown plot.
Over the winter, our chickens had free reign over our two-lot backyard and had definitely been feasting on every millimeter of green this spring. We put them back in their run and within a few days, bright green lawn is peeking out. Although this experiment would terrify lawn-lovers, I think our yard, after a season of scratching and chicken poo, will be better than ever.
:: And our garden will be better than ever too. Hundreds of tiny seeds planted, hundreds more to go.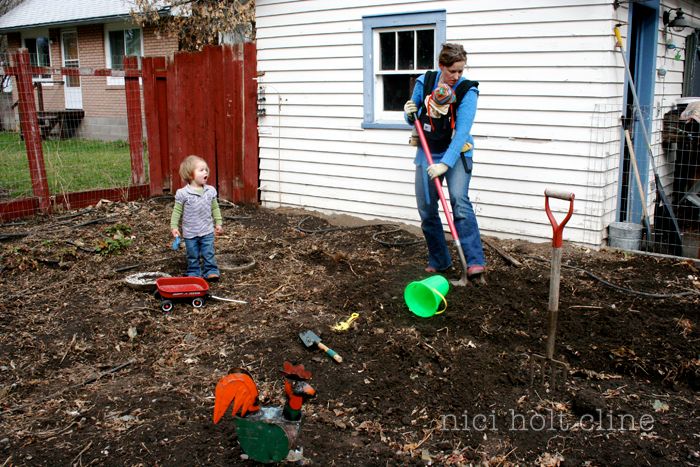 :: Margot is SO into it. Fascinated by the concept of a seed turning into her favorite food (me too), she visits her garden daily. Her list has grown to include carrots, one pumpkin and little tomatoes. She flipped when she saw the
Matt's Wild Cherry Tomato
seed packet. And she was really bummed to learn we can't plant them just yet.
:: But we did get to plant carrots, mostly purple with a few orange (at her direction).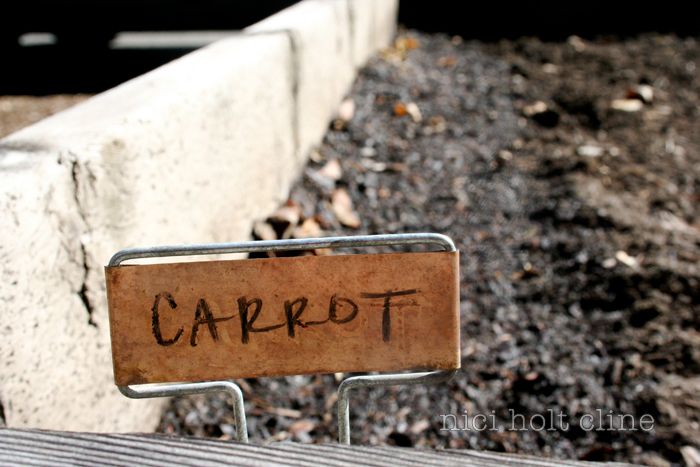 :: And Ruby's the perfect little garden companion.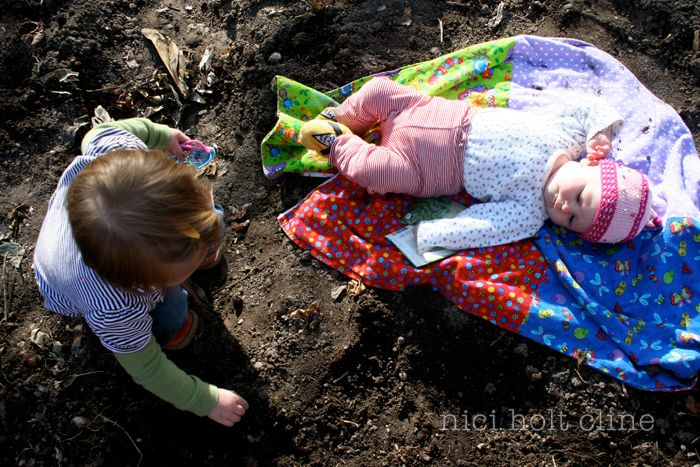 :: Not much better than line-dried clothes. I am so glad I don't live in a community that forbids clothes lines because I'd surely get slapped with some sort of
homeowner's
fine.
Also I think clothes pins are a fantastic invention. Other fantastic inventions include scissors, zippers, coffee mugs and
macbooks
.
:: She's developing notable independence.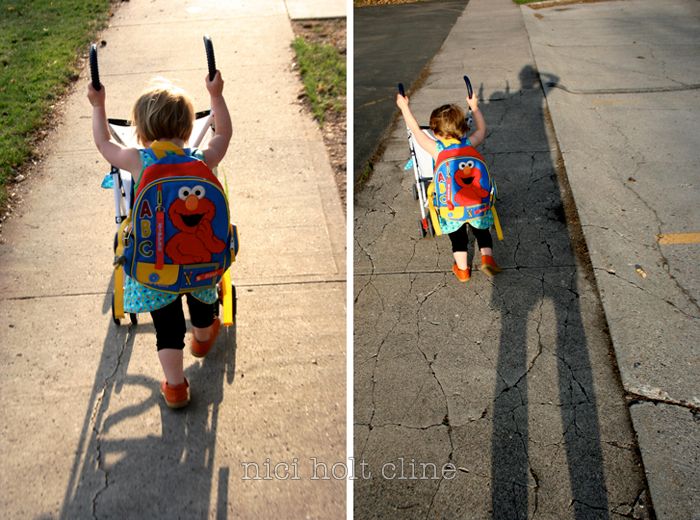 :: Andy stayed home with the girls last Saturday and I went to a fundraising auction with a friend. It felt good to wear heels, hang with friends, drink
hoppy
beer and bid on art.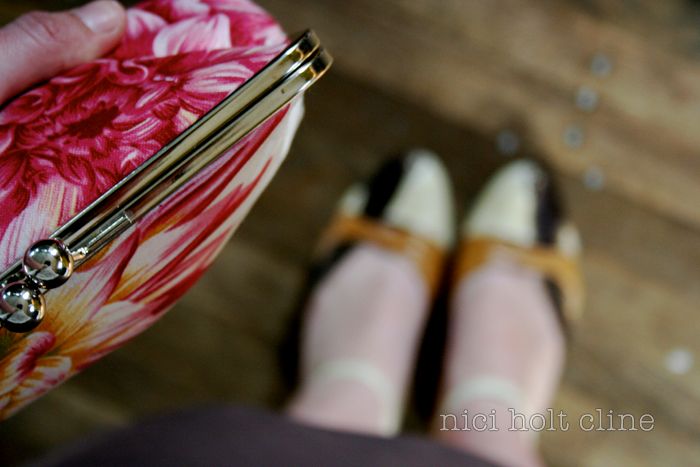 :: Our first (
itty
bitty) harvest! We've been eating fresh chives on just about everything.
:: And, our first outdoor dining experience of 2010. It was perfectly cool. The kind of chill that warms by the second until, at the end of breakfast, you are peeling layers off, itching to dig in the dirt.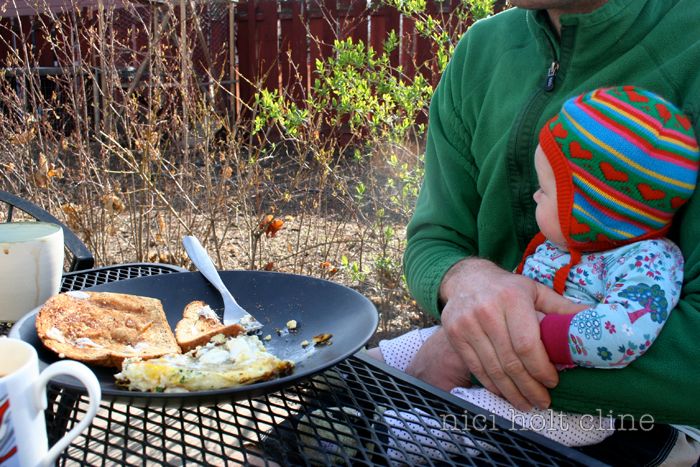 :: Margot's weekly art class.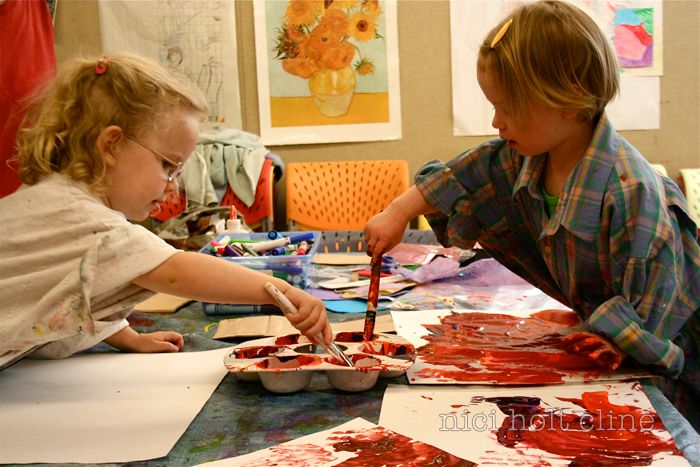 :: Margot and our dear friend, Ben, have the most fun together.
:: Seriously. My kids are so fabulous.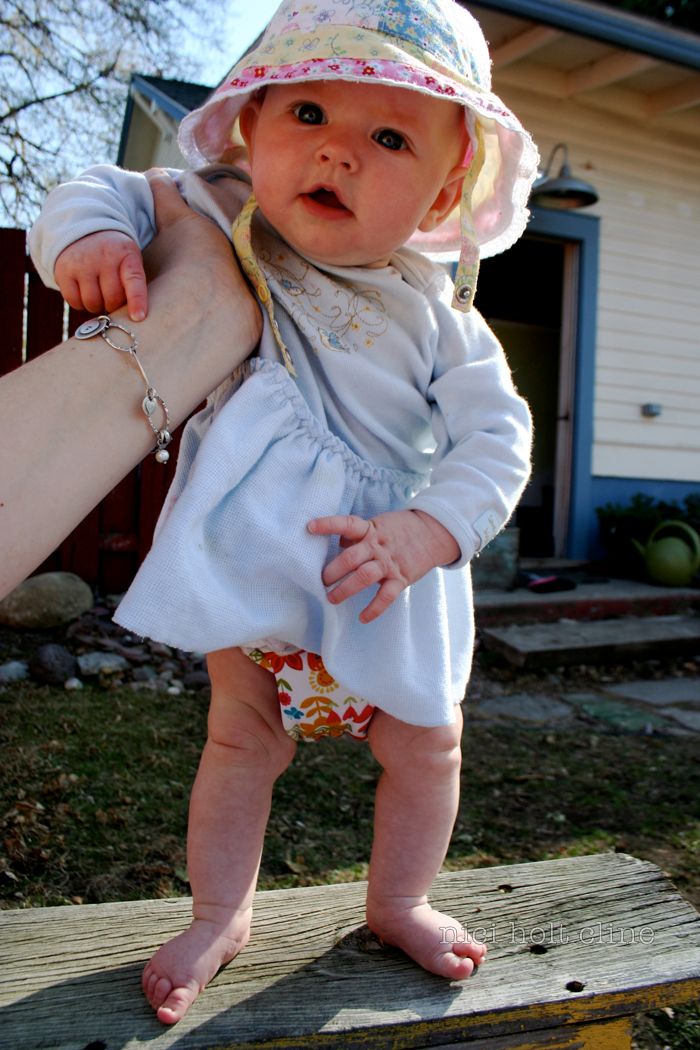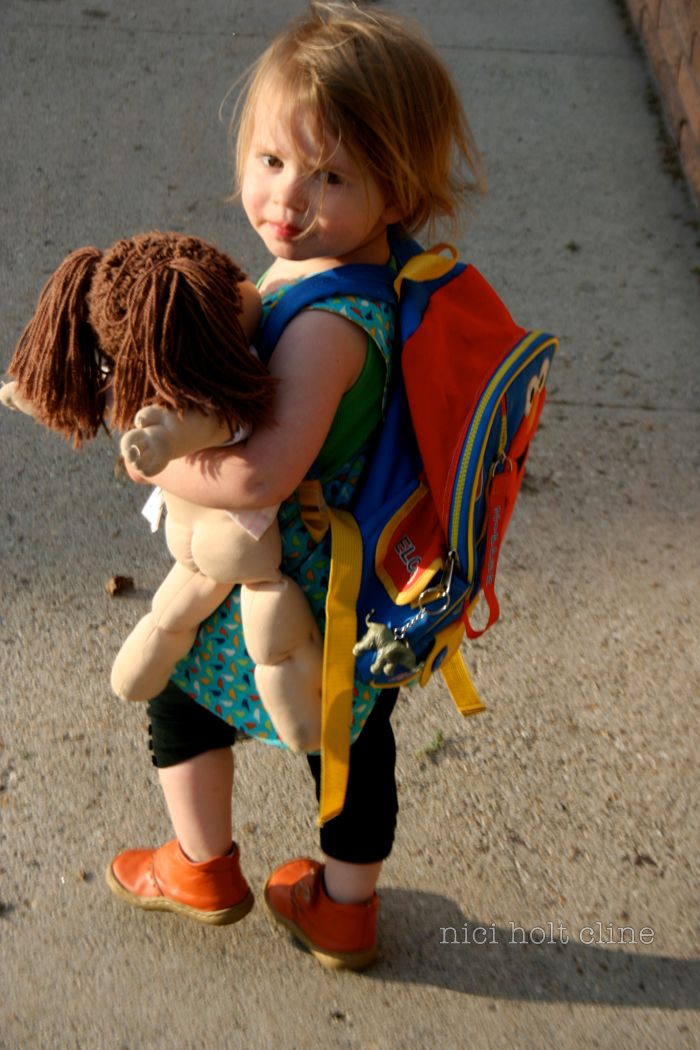 :: Our Earth Week pledge, inspired by the Biomimicy Institute, to turn off the tv and get outside is going well. While we don't watch much of our tv anyway, the commitment has sharpened my focus on my surroundings.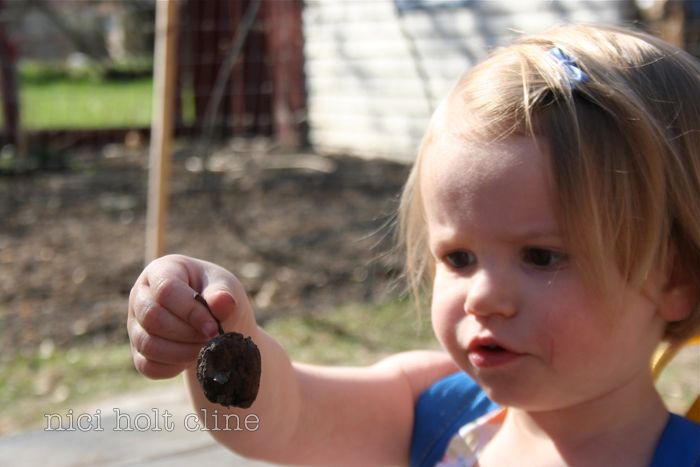 This week, I vowed to get out with my girls and do nothing but thoroughly explore a different outside space every day. Monday we were in our backyard, gardening, all day. Tuesday we picnicked at the edge of the Clark Fork River.
We spent our time talking about birds and rivers, mountains and the sun. Margot's inquisitive mind absorbing how sand is formed, where water comes from and why it's cooler in the shade.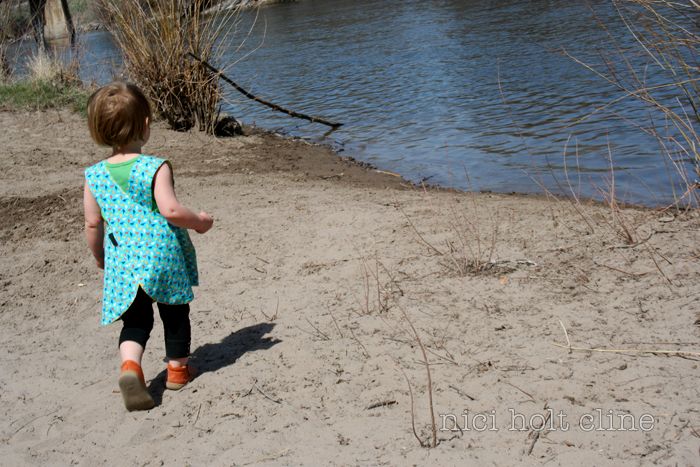 And Ruby, well, I think we are all born with a deep and thorough appreciation for life, love, comfort and beauty.
All that reveling in our world led to a hilarious photo shoot.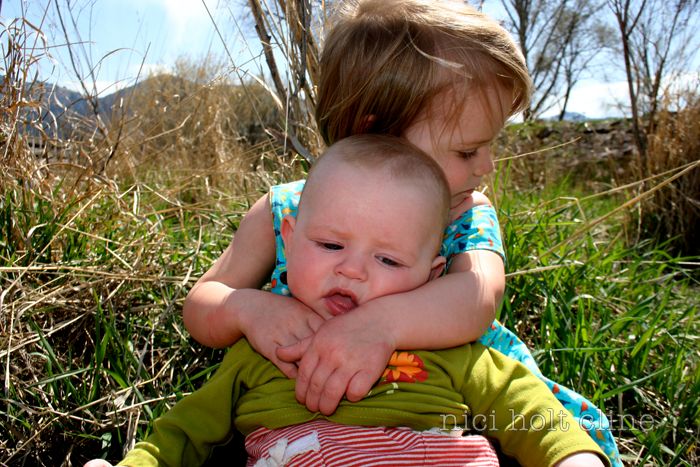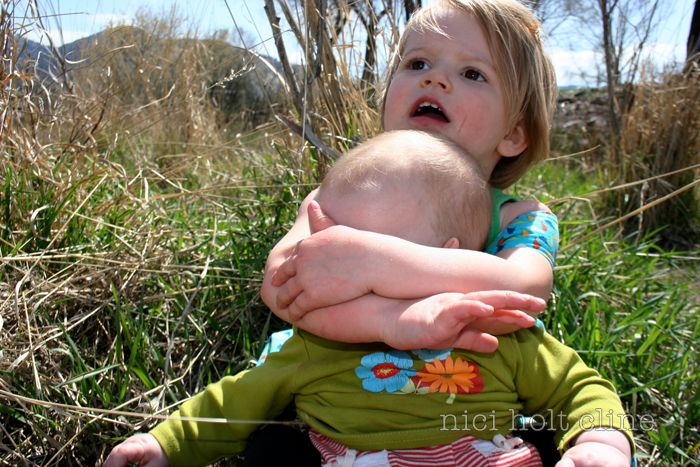 The Biomimicry Institute is giving one of you a copy of Ask the Planet, an incredible, award-winning children's cd. In their words, The music and lyrics in Ask the Planet are designed to reconnect children to nature, create a sense of awe for the environment and teach them about the concept of biomimicry.
For a chance to win the cd, simply leave a comment and I'll randomly pick a winner on Sunday, April 25.
WHEW. Those were some epic nuggets! Happy happy Earth Week out there!
You might also like